Rapper Bhad Bhabie Accused of Blackfishing After Debuting New Look
Danielle Bregoli, aka "Bhad Bhabie," debuted a new look on Instagram, and fans immediately accused her of blackfishing. Find out her response!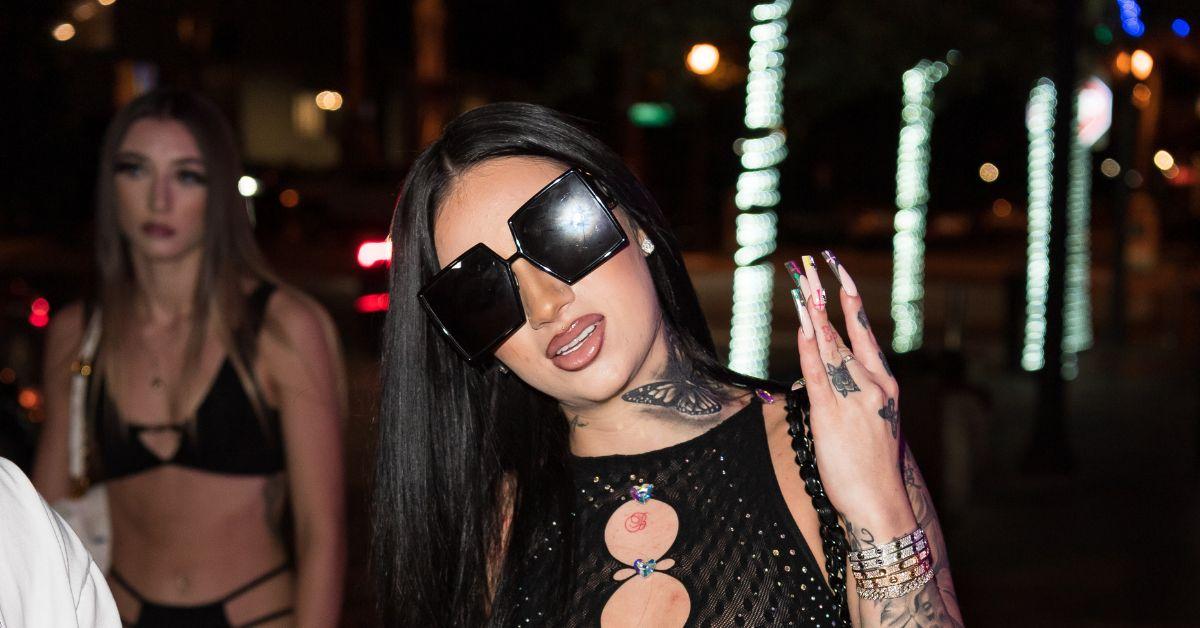 Thanks to Dr. Phil, the world knows who Danielle Bregoli, aka "Bhad Bhabie," is today. The 19-year-old used her 15 minutes of meme fame to springboard her rap career. While she has been able to build a fan base from her music with songs like "Gucci Flip Flops" and "Miss Understood," Bhad Bhabie also routinely makes headlines for her physical features.
Article continues below advertisement
Over the years, many fans have accused the controversial rapper of "blackfishing," which is a term to describe a person who alters their skin color using makeup to appear as a different race. Bhad Bhabie has denied blackfishing in the past, but her latest look has fans convinced that she purposely tried to appear Black.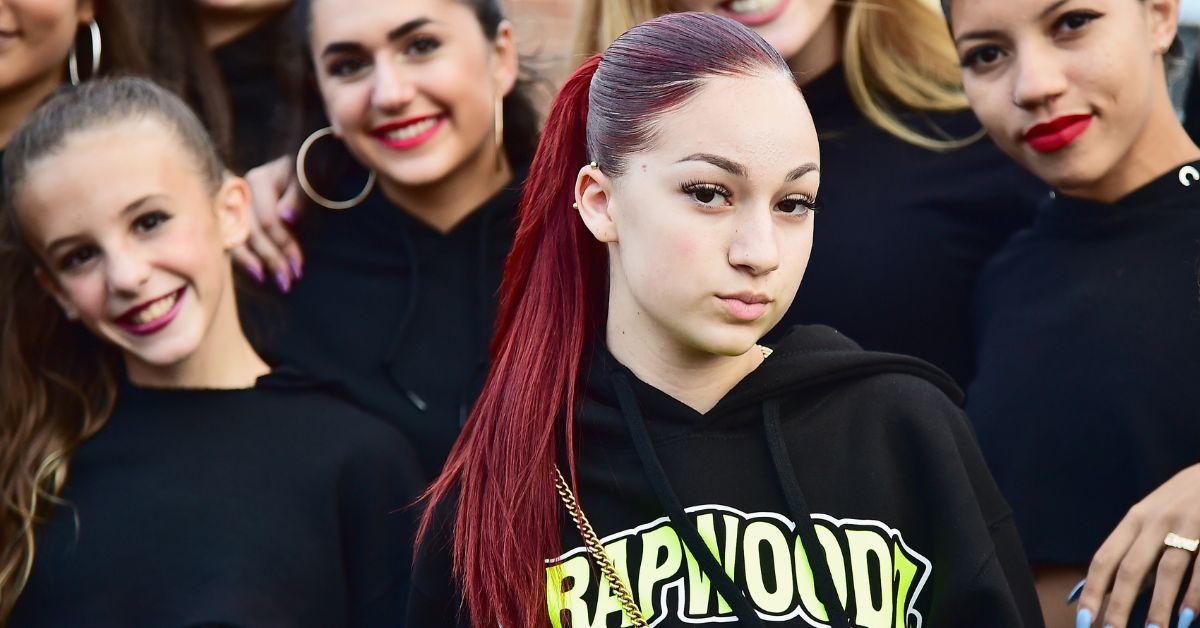 Article continues below advertisement
Danielle Bregoli showed off her new look, and the internet isn't impressed.
In November 2022, Bhad Bhabie posted several social media videos so her fans could see what she looks like now. The "Hi Bich" artist shared two videos of herself in full glam and playing with her new blonde hair.
Danielle's posts have since been deleted, though Pop Crave reposted the content on their Twitter account, which caused many users to react to the look. Several commenters accused Danielle of changing her hair and her identity.
Article continues below advertisement
Fans immediately called her out for allegedly blackfishing and using plastic surgery to make her lips plumper. Also, Danielle received multiple messages from fans begging her to stop imitating what she thinks all Black women look like.
"I thought people getting whole new faces was crazy, but she went and got a whole new ethnicity," one user wrote.
Article continues below advertisement
"Every time Bhad Bhabie doesn't get attention for a few months, she starts browning her skin again," another pointed out.
"She wanna be Black so bad," said a third commenter.
Article continues below advertisement
Danielle Bregoli also faced "blackfishing" allegations in 2020.
This isn't the first time social media users accused Bhad Bhabie of altering her looks. In April 2020, the influencer turned heads when she posted several videos sporting false eyelashes, full "glam" makeup, straight black hair, and tanned skin. Like her most recent experience, fans immediately started posting their thoughts in her comments section.
"Damn, what kinda filter you using??" one fan asked. "That's a whole different ethnicity."
Article continues below advertisement
Though the rapper received a slew of negative comments on social media, she didn't seem too bothered by the criticism. "Aww I'm trending... thank you," she posted on her Instagram Stories, clapping back at her haters.
Additionally, Danielle posted: "Millions of people sick, thousands dying every day and y'all worried about me getting my makeup done for a photoshoot? I'm usually the wild one but y'all need to chill and focus on what's important right now."
Article continues below advertisement
Did Bhad Bhabie get a boob job? The singer denies rumors she got plastic surgery.
In addition to the blackfishing claims, Bhad Bhabie has also endured plastic surgery rumors. In 2017, the then-14-year-old star was rumored to have undergone a boob job. But, the "Cash Me Outside" girl quickly addressed the plastic surgery accusations.
"I never had plastic surgery and don't think I ever would," she told Life & Style.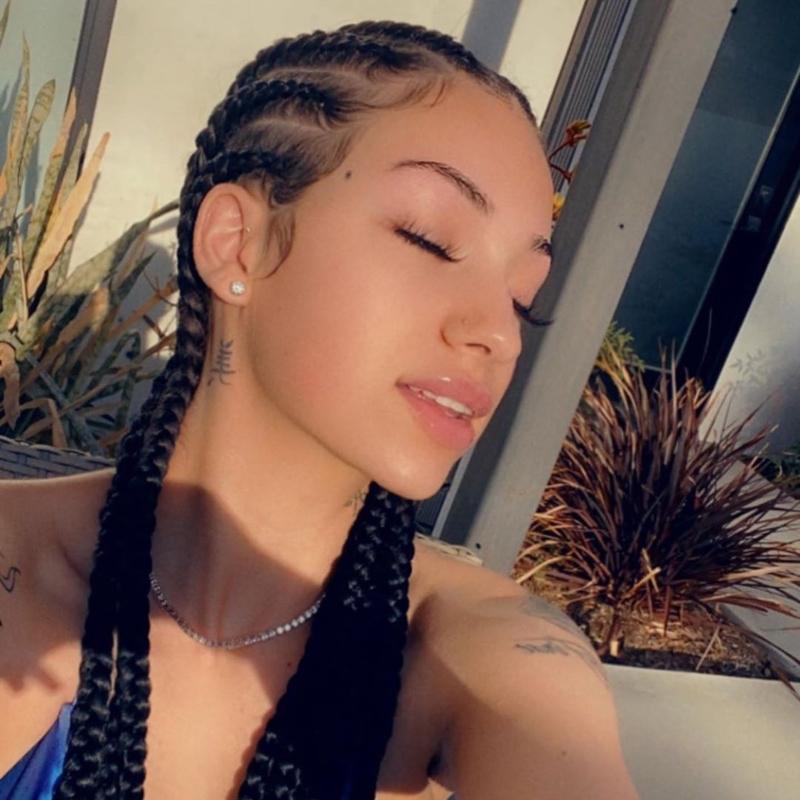 Article continues below advertisement
Four years after Bhad Bhabie's Life & Style interview, she admitted that she did go under the knife when she turned 18. In 2021, she broke down all her work on her Instagram account, though she still denies getting a boob job.
"I got 1/2 syringe of lip fillers a couple months ago, veneers and Sculptra and silicone in my butt," she revealed, per People. "I've told y'all that multiple times."
Bhad Bhabie denied having a full facial reconstruction, stating she was "only 18" at the time and didn't know how her face would develop through the years. She also shared her frustrations with fans comparing her looks now to when they first saw her on Dr. Phil.
"Only when I wear makeup and/ or wigs y'all say I got surgery and compare it to pics of me at 13," Bhad Bhabie explained. "No one else looks the same at 18 as they did [at] 13/14. Everyone has a glow-up."