Bhad Bhabie Has Reportedly Checked Into Rehab Amid Social Media Feuds
What happened to Bhad Bhabie and why is she in rehab? The 17-year-old rapper, who rose to fame on 'Dr. Phil,' has reportedly checked into a rehab facility for drugs and trauma.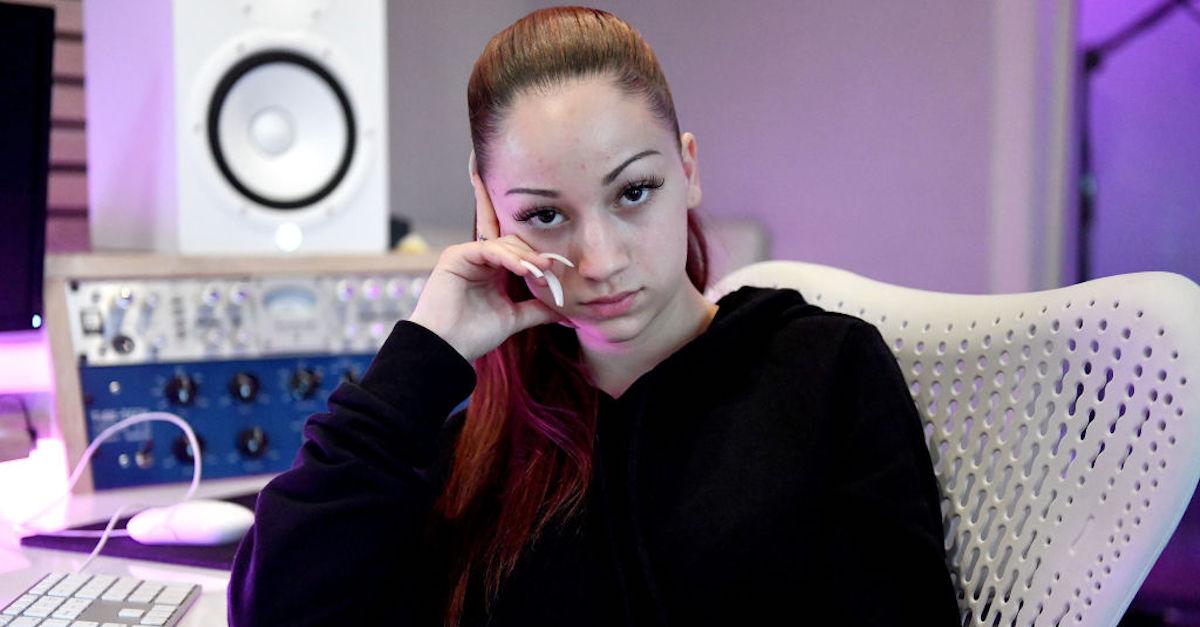 Things have taken a turn for the worse for Bhad Bhabie.
The 17-year-old rapper, whose real name is Danielle Bregoli, initially rose the fame for bullying her mom on Dr. Phil, and for popularizing the iconic phrase, "cash me outside."
Article continues below advertisement
Although she seems to have found success in the world of music, the "Bestie" artist has apparently been going through a seriously difficult time.
What happened to Danielle Bregoli? Fans are worrying about Bhad Bhabie after she reportedly checked herself into a rehab facility for a slew of serious issues. Stay tuned for what we know regarding her well-being.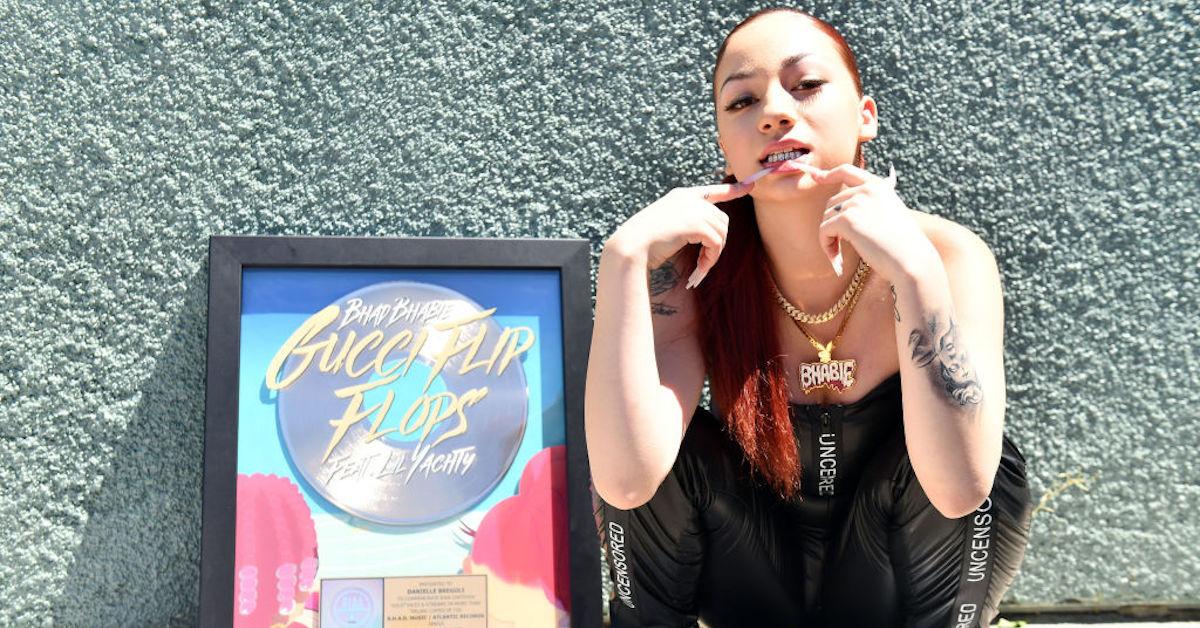 Article continues below advertisement
So, why is Bhad Bhabie in rehab?
According to TMZ, Bhad Bhabie checked herself into a rehabilitation center in an undisclosed location. Sources have reportedly said the hip-hop artist is seeking help to work on past childhood trauma, as well as drug abuse, in the form of prescription pills.
She could apparently be there for up to three months.
Danielle may also be seeking professional help for social media abuse. A few months back, she decided to take a social media hiatus after enduring relentless cyber-bullying.
"I hate to say it, but y'all won. Congrats. Mission complete. Y'all made the little 16-year-old completely lose it... Social media has not only made me who I am, but also is every reason I can't sleep at night," she said, per Billboard.
Article continues below advertisement
The rapper's team posted a statement to her 18.4 million Instagram followers explaining her reasons for seeking professional help, and promised she will "return better, and healthier than ever," requesting that fans respect her friends and family during these undeniably difficult times.
Article continues below advertisement
Danielle had been uncharacteristically silent on social media recently, and fellow artists noticed.
The "These Heaux" singer is usually quite vocal on social media, so fans were surprised she had been relatively off-the-grid recently. And according to The Independent, a fellow rapper who goes by the name "Chika" called her out for not using her platform to discuss issues following the death of George Floyd.
Chika announced, "Bad Bhabie lil chickenhead ass been silent, too. we really ain't caught her outside not once. Hmm."
Article continues below advertisement
Danielle ultimately posted a black square for Blackout Tuesday, which was most likely only hours before she checked into rehab.
She recently had a falling out with Billie Eilish — and other social media stars.
Bhad Bhabie and Billie Eilish became friends over Instagram, when a mutual friend of theirs, rapper XXXTentacion, sadly passed away. After enduring that hardship together, the two teenage musicians were practically inseparable... in fact, at one point, many thought they were dating, though Billie and her team have both confirmed they have only ever been friends.
Article continues below advertisement
But earlier this year, Bhad Bhabie hinted at the fact that she and Billie may have had a falling out. The "Bad Guy" singer had apparently stopped answering Bhabie's texts and never bothered to reach out anymore.
Bhad Bhabie has also made headlines for here social media feuds with Woah Vicky and Disney Channel star Skai Jackson.
We're incredibly proud of Bhad Bhabie for addressing her problems and getting the help she needs. We're wishing her the best during these dark times.