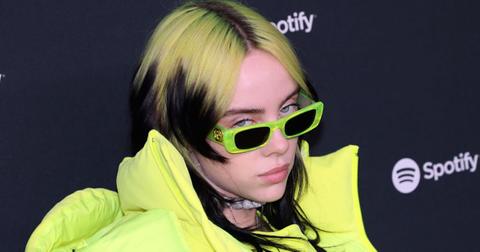 Billie Eilish Has Apparently Been in Love Before, but Who Is She Dating Now?
By Lizzy Rosenberg

Updated
It's only January, and it's safe to say 2020 is already the year of Billie Eilish. Despite her young age, she's been nominated for six Grammys, performed on SNL, and lived out my wildest dreams of appearing on Carpool Karaoke all in the last year. And despite her fame, we still don't know very much about her private life. For example, who is Billie Eilish dating?
The pop singer tends to keep details about her private life completely off the radar, so as you'd imagine, we're dying to know more about what she does when she isn't slaying on-stage. So brace yourselves: this is everything we know about Billie's romantic life.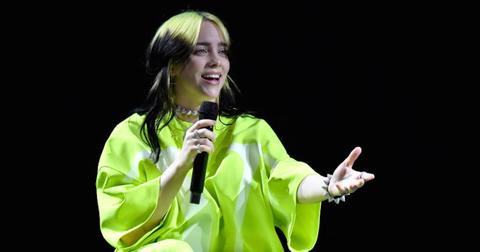 Billie admitted that she's been in love before.
Most people fall in love for the first time between the ages of 15 and 18, according to Bustle, and that seems to be around the age when Billie fell in love for the first time as well. Billie said that she has — in fact — been in love before, according to Seventeen, and although she didn't specify who she loved or when it was, she stressed the fact that it's in the past. These days, Billie is mostly focused on self love, and that's totally respectable.
"I was in love, [but] not at the moment," she said in an interview with 3Voor12. "I'm in love with her," she said pointing to herself. "Me."
Check out the interview below, with Billie, who was 17 at the time below. There is definitely no denying that for a teenager, Billie is incredibly mature — she really seems to know what she wants.
Billie doesn't seem to be dating anyone right now.
As I said previously, Billie tends to keep her private life — well — really, really private, and we fans don't know much about who she has dated in the past. According to Glamour Fame, the teen sensation doesn't appear to be dating anyone as of right now, and she doesn't post much about her off-stage life to Instagram.
While the "single life" doesn't suit everybody, it makes total sense that Billie isn't dating anyone right now – if the singer is mostly focused on self-love at this moment in time, as she had stated in the August 2019 interview above, it seems like the "single life" is exactly where she wants to be.
There were rumors she was dating Bhad Bhabie, aka the "cash me outside" girl from 'Dr. Phil.'
Remember Danielle Bregoli? You most likely heard her name back in 2016, when — at 13 years old — Danielle (now known as Bhad Bhabie) gained notoriety from a Dr. Phil interview, in which she uttered the classic phrase "cash me outside, how bout dat." It was absolutely cringe-worthy, albeit legendary, and now, she's a famous rapper... didn't see that coming.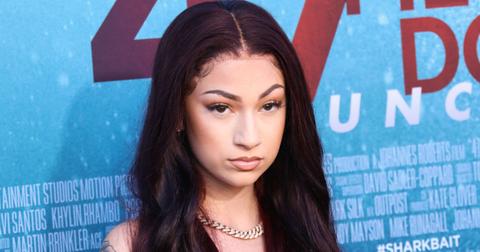 Billie is apparently working on opening up more to fans, but for now, she seems to be content being single, and keeping her private life private. And honestly, we respect all of it. We stan kween Billie.