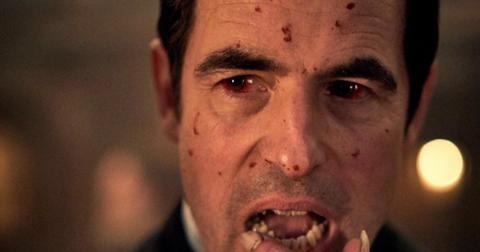 A New 'Dracula' Miniseries Is Set to Be Released Soon
By Leila Kozma

Updated
"Try and stay calm. You're doing very well," Dracula whispers in a honeyed tone to his victim in the trailer of the upcoming BBC program of the same name. 
The show chronicles the ferocious count's journey from his hometown of Transylvania — where his lavish lifestyle involves daytime naps in a richly decorated coffin followed by ravenous bloodsheds at night — dotted with cruelty, murder, and, of course, drama.
When's the Dracula BBC release date, and who are the cast members? Let's find out.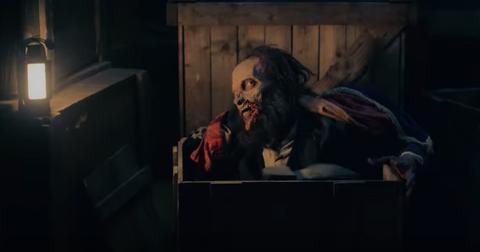 The Dracula BBC release date falls on ....
... a yet-to-be-announced date. Creator Mark Gatiss and Steven Moffat know how to keep audiences on their toes. Take the Dracula trailer, which could easily pass as a study in the art of creating suspense in its own right. 
With its prolonged, emotionally charged scenes, unnerving silences, and neatly-timed closeups of severed hands, cracked skulls, and throbbing veins, the 50-second-long video offers a taster of the sheer horror the show will be. Maybe the release date is shrouded in secrecy for similar reasons, in a bid to keep us on tenterhooks with every tool available.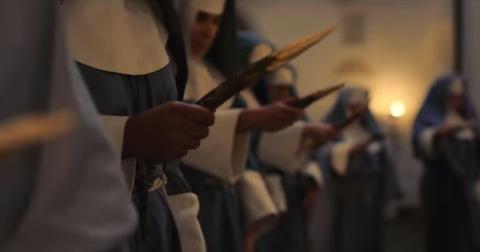 The Dracula cast comprises of Claes Bang, Jonathan Aris, and the like. 
One of the actors to play Dracula's doe-eyed, fresh-faced, undeserving victims is Patrick Walshe McBride, an up-and-coming talent you might remember from the 2016 short film that details the last few hours a young couple spends together before parting ways for good, titled Between Departures, or an iridescent comedy with slight Shakespearean undertones, titled Shakespeare and Hathaway: Private Investigators. 
As to the vile monster? Dracula will be played by Claes Bang, the genius to steal the spotlight from The Handmaid's Tale's Elizabeth Moss in The Square, the 2017 drama charting an art curators' maladapted attempts to save the future of the most provocative exhibit ever put on display at a Stockholm-based gallery. Claes has already demonstrated unparalleled strengths when it comes to conveying fury, chicanery, and turpitude — traits we can safely expect to see from him in Dracula as well.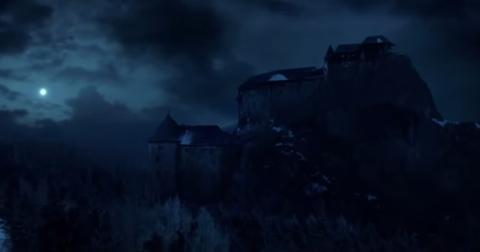 Dracula is far from the first program detailing the immoral dealings of the bloodthirsty count. While the 1968 Dracula Has Risen From the Grave was the classic, black-and-white horror movie with slow-paced narrative development and some harrowing twists, the 1992 Bram Stoker's Dracula could easily be interpreted as the epitome of vampire movies. 
Directed by Francis Ford Coppola, and starring Keanu Reeves, Anthony Hopkins, and Winona Ryder, Bram Stoker's Dracula is a must-watch horror movie featuring some hair-raising effects you're bound to have nightmares about for weeks and weeks. 
Will the new BBC miniseries be able to up the ante and offer us a new, modern interpretation of the malevolent count's dreadful deeds? Absolutely. If only they could publish information concerning the release date, we could start the mental preparation in advance.