Billie Eilish Explains Her Unlikely Friendship With Drake: "[He's] the Nicest Dude"
During her interview with 'Vogue,' Billie explained her relationship with Drake and explained why they text each other, despite the massive age gap.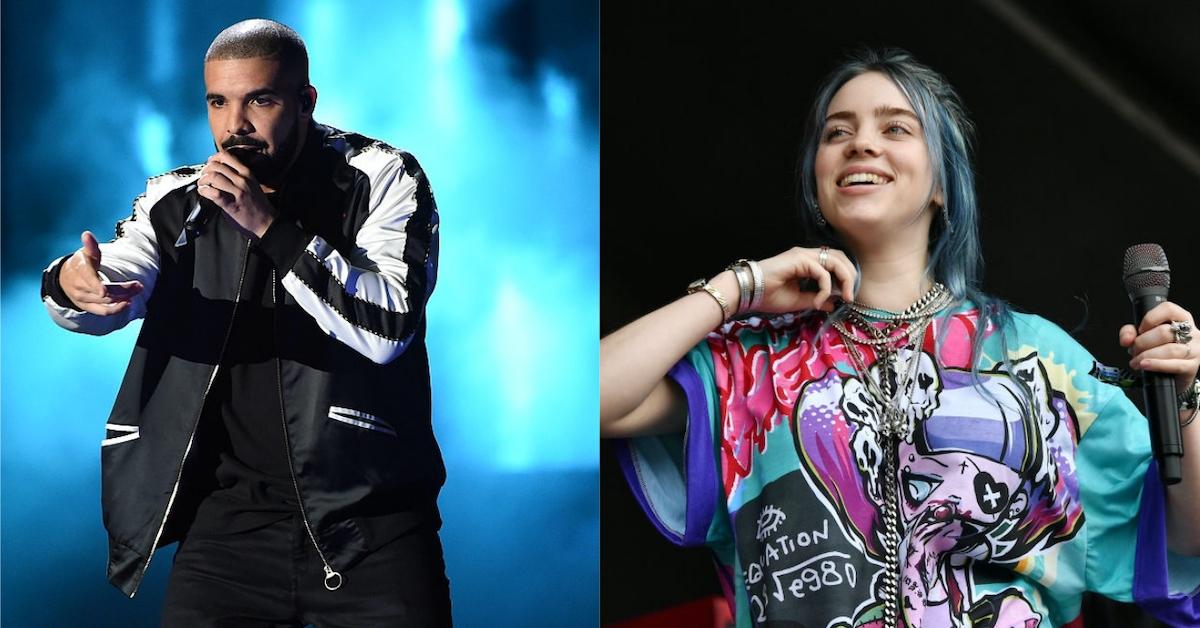 While Drake is well-loved for his catchy club jams (and — of course — his role on Degrassi), many of us can't figure out what his deal is. Why does Drake text so many younger female artists, and what are his intentions with them? Last year in 2019, the rapper was reprimanded for contacting Millie Bobby Brown from Stranger Things, who is only 15 years old.
Article continues below advertisement
And most recently, the "Nice For What" singer was criticized for texting 18-year-old Billie Eilish. As you could probably imagine, fans of both singers are somewhat disgusted by Drake's lapse of judgment — Drake and Billie apparently began texting before Billie became of age, and as the music industry has a reputation for older men taking advantage of younger women, fans are suspicious. So, here's what she had to say about the backlash.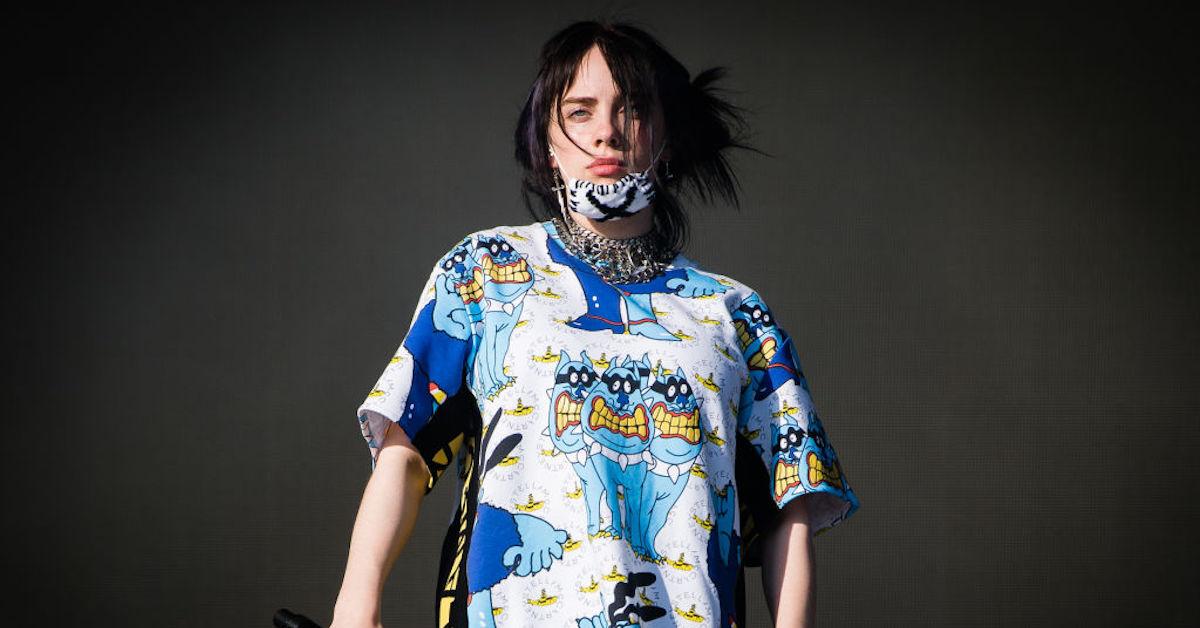 Article continues below advertisement
It all started back in November 2019, during an interview with 'Vanity Fair.'
During Billie's interview with Vanity Fair, the "when the party's over" singer spilled the beans on some of her hardest moments during the production of "Ocean Eyes," the most important thing to her at the moment, and her relationship history. However, fans were most shocked by her mentioning Drake as the most famous person in her contacts. Whaaat?
In the interview, Billie said: "Drake is, like, the nicest dude I've ever spoken to. I mean, I've only, like, texted him, but he's so nice. Like, he does not need to be nice, you know what I mean? He's at a level in his life where he doesn't need to be nice, but he is, you know?"
Obviously, fans were beside themselves — why was a 33-year-old man texting a 17-year-old? It was weird, but after a while, fans dropped it. Full interview, below.
Article continues below advertisement
However, she brought up the backlash against Drake in her recent 'Vogue' interview.
If you didn't catch the March 2020 issue of Vogue, Billie was the covergirl, and let me tell you, her interview definitely did not disappoint. Along with filling in readers on her aspirations for next year (which includes voting!), she addressed the negative attention that Drake received for texting her late last year, blaming the internet for being too sensitive, and questioning those who reprimanded him — whom she claims are (ironically) often Trump supporters.
Article continues below advertisement
"The internet is such a stupid-ass mess right now... Everybody's so sensitive. A grown man can't be a fan of an artist? There are so many people that the internet should be more worried about. Like, you're really going to say that Drake is creepy because he's a fan of mine, and then you're going to go vote for Trump? What the fuck is that shit?" she said.
Article continues below advertisement
Many fans still aren't convinced Drake isn't being creepy.
While Billie's explanation gives a number of worried fans peace of mind, several Twitter users are still uncomfortable that Drake and Billie text each other.
Article continues below advertisement
Article continues below advertisement
Others don't believe that Drake is doing anything wrong.
Mentors are often older than their mentees, and while any kind of friendship between a 33-year-old and a 18-year-old is somewhat uncommon, others are comforted by the fact that they're simply fans of each other's music.
Article continues below advertisement
Although Drake is often under fire for texting younger women, he might simply respect them as artists. It's certainly odd, though, so watch out, Drake — we have our eyes on you.