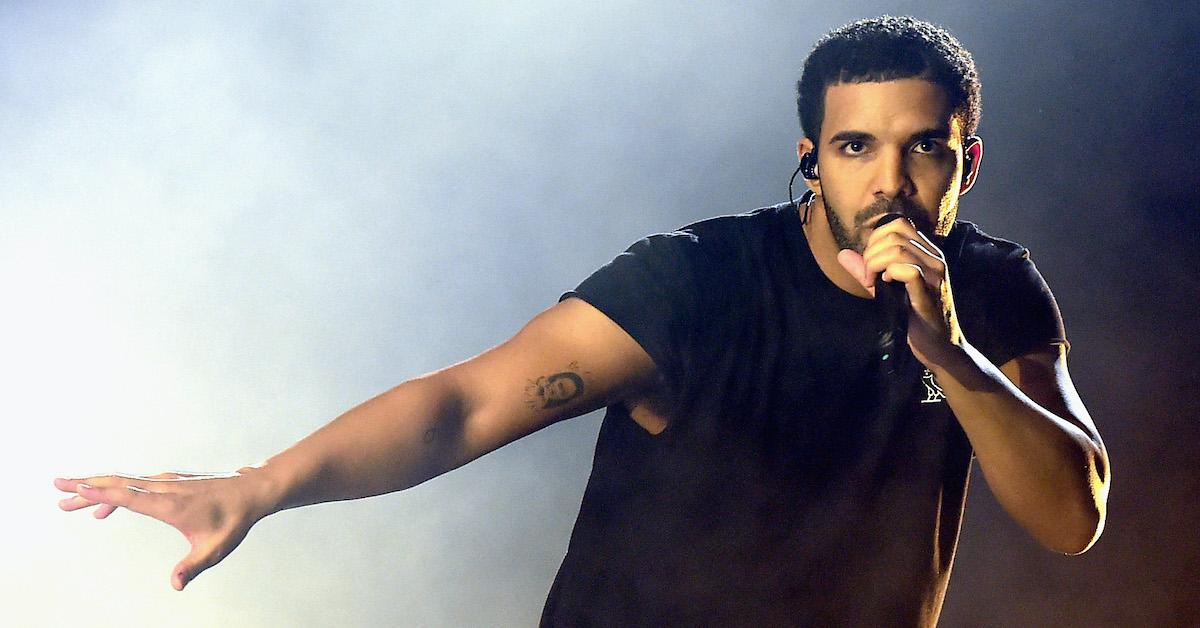 Drake's "Toosie Slide" Video Gives Viewers a Tour of His Toronto Mansion
After rising to fame co-starring in Degrassi: The Next Generation, as the teen drama's beloved Wheelchair Jimmy, and then becoming a world-famous rapper, it should come as no surprise that Drake makes the big bucks. And even though he's most likely owned more than one abode in his 33 years of life, Drake's Toronto mansion is — by far — the most impressive we've ever seen.
Article continues below advertisement
While all of us would seriously love an invite to one of Champagne Papi's legendary parties, let's embark on a (virtual) tour of the Canadian rapper's most impressive home. Get ready for a truly mind-blowing experience.
Article continues below advertisement
Here are the deets on Drake's Toronto mansion:
Drake is one of the world's wealthiest rappers, boasting an estimated net worth of around $120 million, according to Spock and Christine, so we aren't totally shocked by his incredible mansion. It is — however — absolutely breathtaking. Drake apparently bought the home in North York's upscale Bridle Path neighborhood back in 2016 and finished working on it earlier this year.
According to Fancy Pants Homes, Drake's mansion spans 35,000 square feet, and is surrounded by 4.4-meter high walls for maximum security. Inside, it boasts a kitchen fit for a king, incredibly high ceilings, massive chandeliers, a grand piano, and a roaring fireplace. The toilets play music (yes, you heard that correctly), and the suite alone has two covered decks, a hot tub, a dressing room, and a kitchenette. Like we said, it's truly marvelous.
Article continues below advertisement
On the property, Drake's lucky house guests can also take advantage of an NBA regulation-size basketball court (which is totally fit for the avid Raptor's fan), as well as a beyond gorgeous full-length swimming pool. Obviously, the home is an amazing setting for a music video, so the rapper decided to film his "Toosie Slide" video there — take a look and try not to die of jealousy. I know I already have.
Article continues below advertisement
Does Drake live with his baby mama and their son in Toronto?
Sadly, it seems as though it's only Drake living part-time in his giant AF mansion. According to The Sun, Drake's baby mama, Sophie Brussaux, and their son Adonis, do not live with the Canadian rapper. Drake and Sophie are co-parenting Adonis, however, she and Adonis reside in her hometown of Bordeaux, France.
Obviously, our beloved Drizzy can basically visit Sophie and Adonis anytime he wants (I mean, he definitely has the funds to do so), but hopefully, the rapper won't live across the pond from them forever — Adonis is definitely too cute to be apart from for too long.
Article continues below advertisement
After undergoing years of construction, Drake's finished mansion in Toronto is truly one of the most impressive abodes I've yet to see. Ideally, all of us will get invited to party there someday, but until then, we'll just continue taking virtual tours of his Toronto and Los Angeles homes, living vicariously through his mansion's many amenities. I mean, really — what more does one need than a singing toilet?