The Drama Teacher From 'Pen15' and Maya Erskine Share an IRL Bond
The cast of 'Pen15' is super close in real life. In fact, Greg, the drama teacher in the show is dating Maya Erskine in real life.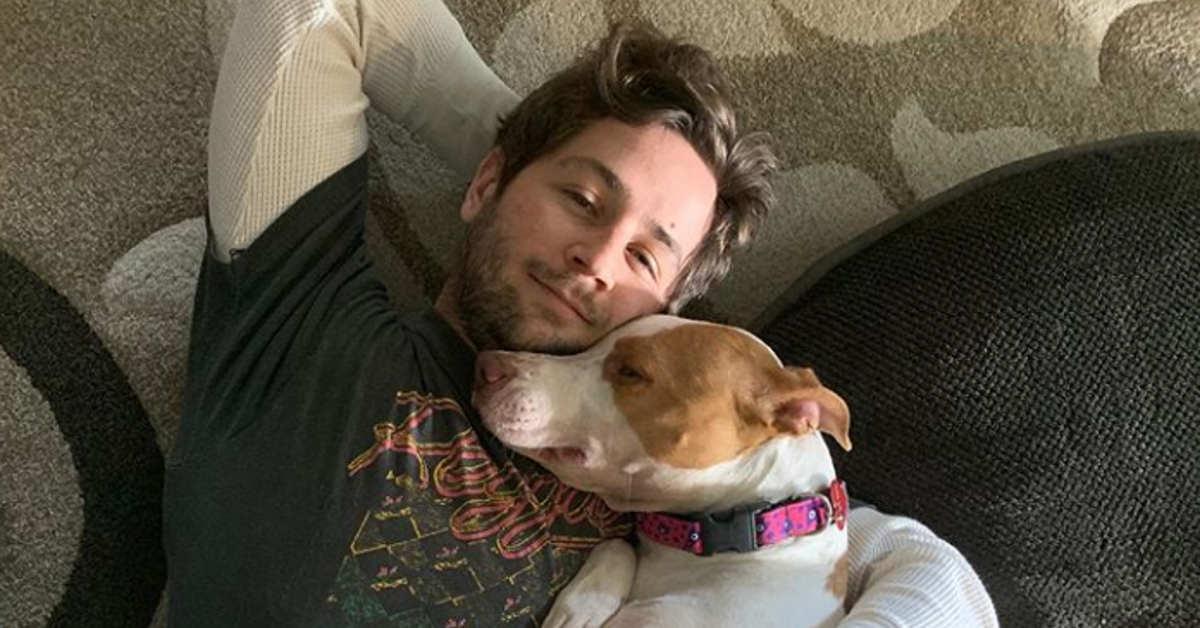 Pen15 is a Hulu original series that takes an irreverent look at "middle school as it really happened." It was created by Maya Erskine and Anna Konkle, and both play 13-year-old versions of themselves in the year 2000. The two comics are some of the only adults playing middle schoolers in the show; their fellow student castmates are all 11-14 years old. The series really is a labor of love and Maya and Anna have enlisted the help of some of their close friends and loved ones, like the drama teacher's role.
Article continues below advertisement
The drama teacher in 'Pen15' is Maya Erskine's boyfriend in real life.
Michael Angarano enters the show in the second season's sixth episode, rocks dad kicks, and performs in a ton of hilarious scenes with his IRL girlfriend. After she's cast as the lead in the middle school play, Michael has to watch Maya awkwardly attempt to flirt with a student half her age and don an awful wig.
Article continues below advertisement
Michael Angarano was also in the cult classic rock flick, 'Almost Famous.'
If Michael looks familiar, that's because he's been in a ton of different high-profile productions. He played Nicky, Jack's younger sibling in This is Us, he's also been in Will & Grace, The English Teacher, Sky High, and I'm Dying Up Here. But his credits date back even further. If you've got a good eye for recognizing adults as child actors, then you'll probably remember Michael's mug as Young William in Almost Famous.
Yep, that's him as a young boy, learning about the dangers of rock and roll music at a very young age as he watched his mother (played by the always amazing Frances McDormand) get in the face of her teenage daughter (Zooey Deschanel).
He also had a role in 2019's Dollface, and had a recurring role as Dr. Bertie Chickering Jr. in the excellent, albeit underrated Showtime series, The Knick.
Article continues below advertisement
Article continues below advertisement
Maya and Michael made their relationship Instagram official back in September of 2019, right around the time Pen15 was renewed for a Season 2. The two have uploaded their fair share of adorable couples crushing pics. And when I say adorable, I mean, it. Just look at these photos below.
Article continues below advertisement
Is there a release date for a Season 3 of 'Pen15' yet?
While nothing's been confirmed as of yet, it seems like there's a really good shot Pen15 fans will be getting a third season of the hilarious Hulu original comedy series, but we may need to wait until 2021 to know whether or not that is the case.
Season 2 of the show just dropped on Sept. 18, and there are actually tons of people clamoring for a third season of Pen15 already.
Article continues below advertisement
If you haven't seen the show, then the trailer for Season 2 does a pretty good job of encapsulating its trademark aesthetic, humor, and hilarious premise. You'd think it'd get old seeing two adults acting as middle schoolers in a ridiculously obvious way, but it just... works.