Woman Dreams About a Baby, Then Meets That Same Baby — Is She Psychic or in "the Matrix"?
Talk about major déjà vu. This woman had a bizarre prophetic moment about meeting a baby that she previously dreamed about. It's very spooky!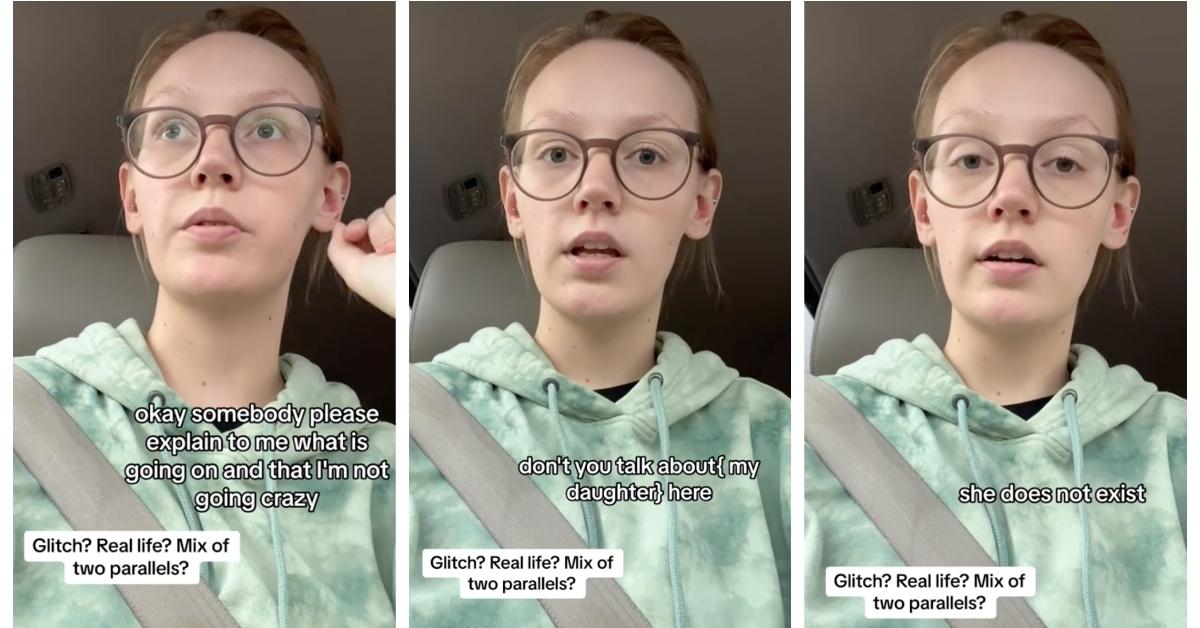 When I was 14 years old, my mother invited a psychic to our house. She set him up with a table and two chairs in our guest bedroom, then invited friends over who each paid for 30-minute sessions. When it was my turn, I asked when I was going to get a boyfriend. As a teenager, I cared about little else apart from Brad Pitt in Interview With the Vampire.
Article continues below advertisement
I was told I wouldn't find true love until college, which thankfully was only four years away. Unfortunately, I left college early when I met and started dating a member of a '90s band called The Bloodhound Gang. He was not my true love. No one who sang on an album called "Hooray for Boobies" is my soul mate. Despite this, I still believe in psychics, mediums, and anything spooky which is why I'm 100 percent on board with one TikToker's haunting story about a prophetic dream she had.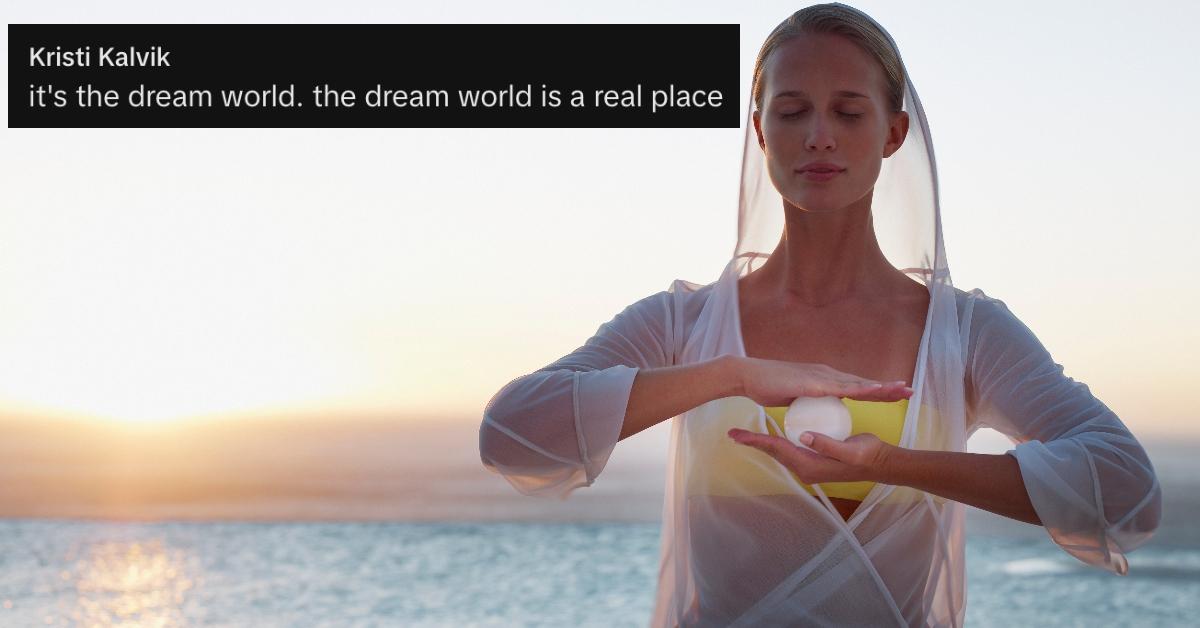 Article continues below advertisement
The spoon does not exist.
Alex Newtown, who goes by @alexnewtown10 on TikTok, is pretty sure she's not going crazy. In a video that can best be described as eerie, Alex tells a story about a dream she had that was at the very least quite the coincidence and, at the most, prophetic.
Sometime in June 2023, Alex had a "very vivid dream" that her 6-month-old daughter did not exist. As such, she and her fiancé decided to foster a child. In this dream, several months go by before they finally get a call about a 6-month-old baby who needs fostering. My first question is, did Alex live out those months in the dream?
Article continues below advertisement
Alex's real-life daughter has an uncommon R name, as did the dream baby. So far, so typical. Some people believe dreams pull from our everyday lives and Alex's dream appears to be doing that, kind of.
Article continues below advertisement
The dream baby looked "exactly the same" as Alex's daughter but she did not expressly say they were identical. I assume they were physically similar. The dream takes a sad turn when Alex reveals the dream baby was reunited with her parents. Well, sad for Alex and her fiancé but not dream baby's parents.
I once again have to wonder how long this dream felt for Alex, who is now going through a reunification process within the foster care system in this dream. I've never heard of a dream that requires quite so much paperwork.
Article continues below advertisement
Believe it or not, this is when things actually get weird. Alex is expressing her pain and frustration with the social worker, asking why the baby cannot remain with her. "She would get along so well with my daughter," says Alex who previously said that in this dream, she does not have a daughter.
Article continues below advertisement
Looking Alex dead in her eyes, the social worker says, "Don't you talk about your daughter here. She does not exist." That's when Alex woke up and that's when I said oh no.
This dream felt so real that Alex would often wonder aloud how the baby was doing. This has been happening since she had the dream, in June 2023. In October 2023, Alex once again thought about the status of the baby.
The next day at the library, she saw that baby.
More importantly that baby saw her, and they were drawn to each other. Alex described the feeling as magnetic.
Article continues below advertisement
in a follow-up TikTok, Alex said the dream baby and the library baby had the same name. And again that name began with the letter R and was uncommon.
People in the comments section threw out all kinds of ideas. One person said they might have had a soul attachment. Another believed she glimpsed an alternate timeline. By far the best comment came in the form of someone guessing what that uncommon R name was. They landed on Renesmee. This is for the Twilight fans who have felt the pain of an insane R name.