Why Does Tyler Henry Scribble During Readings? Learn All About the 'Life After Death' Medium
Why does Tyler Henry scribble? And why doesn't he drive? Learn more about the 'Life After Death With Tyler Henry' star and his mannerisms.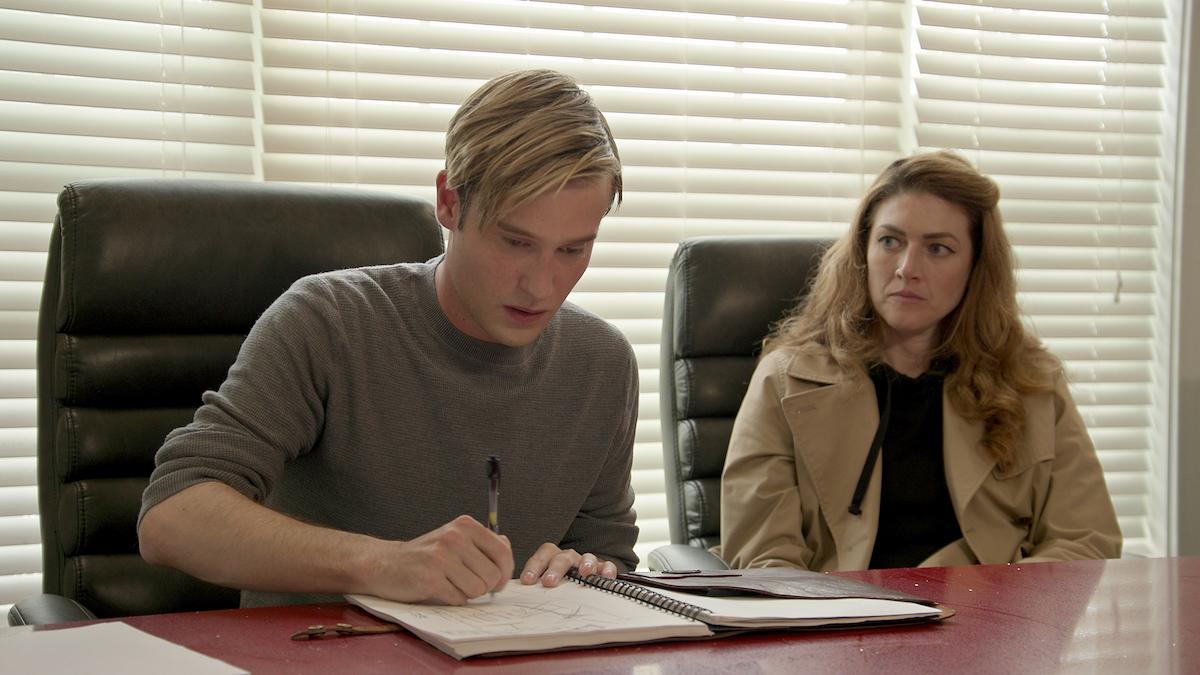 Those who have tuned into Netflix's Life After Death with Tyler Henry have likely noticed the medium's unique way of getting into the right headspace for a reading. He begins scribbling on a notebook and then out of nowhere, he's able to connect with spirits from the other side. But why does he scribble? And why doesn't Tyler drive himself? Keep reading to learn more about the answers to these questions and more.
Article continues below advertisement
Tyler is no newbie when it comes to TV. In 2016, his series Hollywood Medium With Tyler Henry premiered on E!, and the young medium was shown giving readings to celebrities like Megan Fox, Sofia Vergara, Jim Parsons, and more. For his Netflix series, Tyler tackled his waiting list of more than 300,000 people wanting readings from him — and in the process, learned more about a personal family mystery.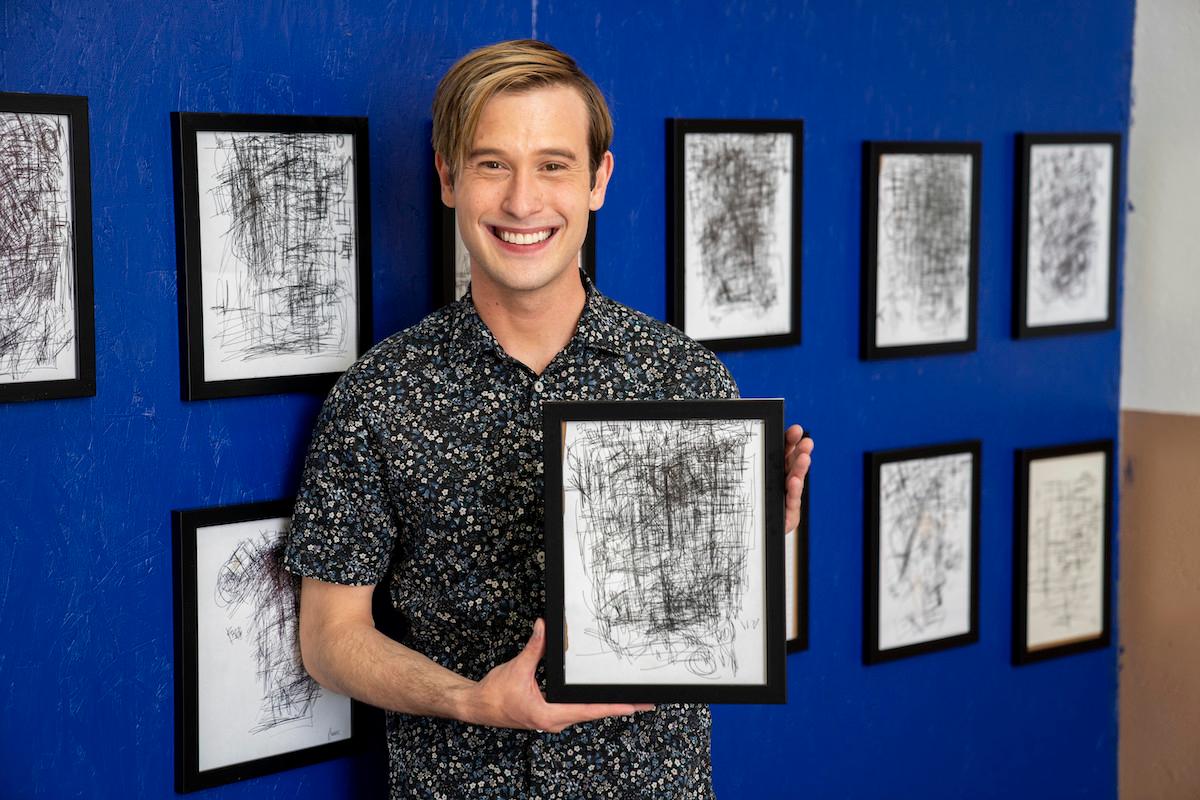 Article continues below advertisement
Why does Tyler Henry scribble?
One of Tyler's mannerisms that has intrigued fans the most is what he does when he's actually doing a reading. Specifically, he always has a pen in his hand and a notepad, and he scribbles while getting into the correct headspace for a reading.
"I always used drawing and painting as a way to relax or meditate," Tyler explained on his Netflix series. "But I never thought the scribbling I do in high school, not paying attention to the teacher, would end up being part of my career."
He continued: "I would sit and scribble and scribble and scribble. One day I was doodling and started feeling things. So I started implementing them more into readings. When I'm connecting, I really liken myself to that of a canvas. And the person that comes through paints the picture."
Article continues below advertisement
Rather than the artwork being Tyler's key to connecting, it's actually the repetition of the scribbling that is key to turning his gift "on and off" during a reading, as he explained to Netflix. He discovered this while casually doodling during a phone conversation as a teenager.
"You actually see that in a lot of other aspects of theology," he said. "Most spiritualities or religions have some aspect of repetition that allows people to open up or connect."
Article continues below advertisement
Tyler went on to explain that during a reading, his "sixth sense uses the other five senses to communicate." In other words, he'll get feelings, visuals, and sounds (and sometimes tastes and smells) from loved ones trying to communicate from the other side. Aside from physical sensations, he'll sometimes receive a mental image that "feels akin to a memory that's mine, but is actually somebody else's."
It's then Tyler's job to attempt to translate these sensations into a reading that makes sense for the client.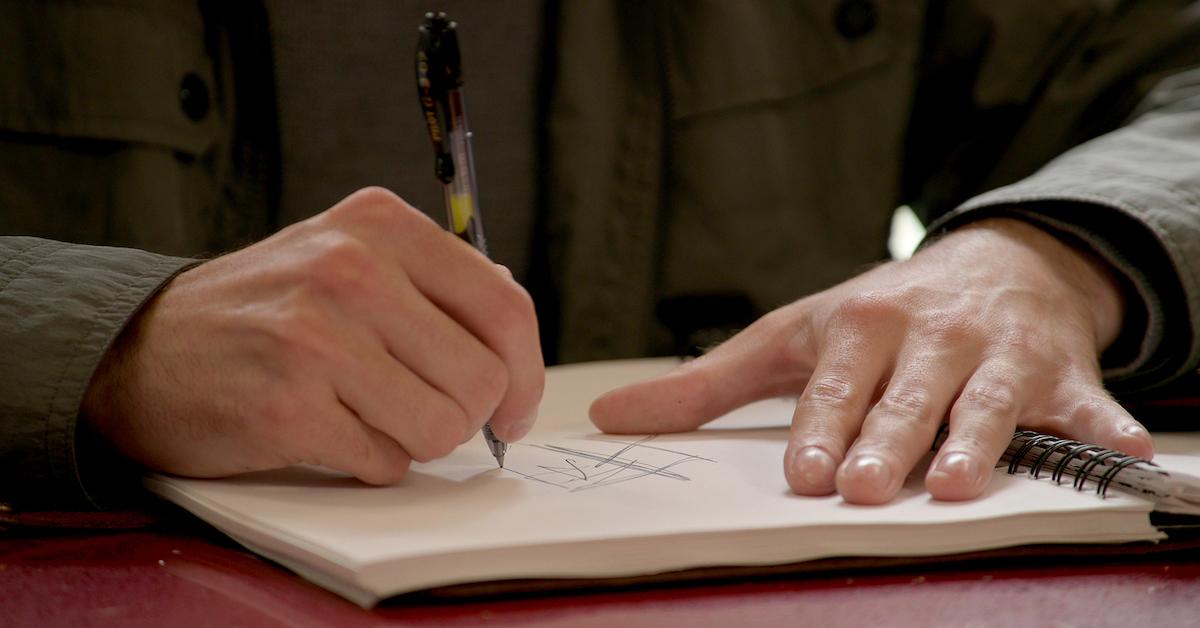 Article continues below advertisement
Why doesn't Tyler Henry drive?
On the Netflix series, cameras show Tyler getting driven to various readings either by his mother, Theresa, or by his assistant. He's never the one who's actually behind the wheel. Viewers have naturally wondered why Tyler doesn't drive — is it a personal preference, or is there something deeper going on?
When Tyler was 18, he had a brain cyst and experienced a ministroke. Since then, he's opted not to drive. "Trust me, I don't mind being chauffeured through the crazy L.A. traffic," Tyler said on Celebrity Medium, per TV Insider. "I plan to milk this for as long as I can."
Honestly, we don't blame him. Catch all nine episodes of Season 1 of Life After Death With Tyler Henry on Netflix.