Netflix's 'Life After Death With Tyler Henry' Showcases the Medium's Gifts — Is He the Real Deal?
Netflix's new docuseries 'Life After Death With Tyler Henry' sees the eponymous medium give psychic readings to individuals across America. Is he an authentic medium?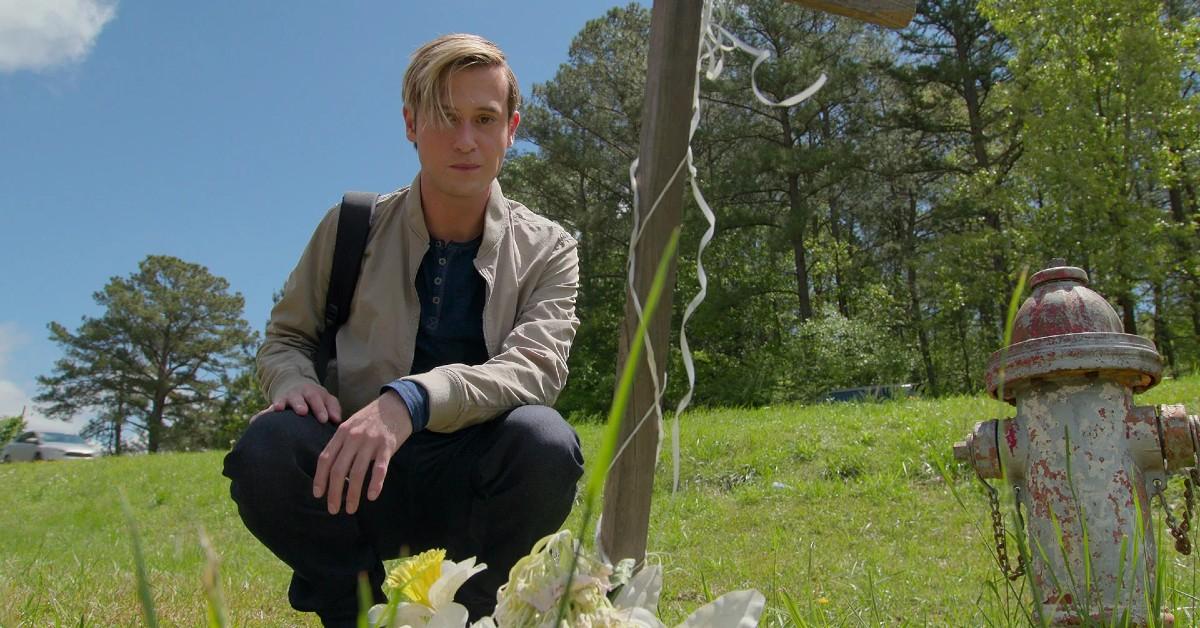 A feeling is coming to us. We're getting a strange sensation that someone is... reading this article. It's a gift, really. While we're obviously brilliant clairvoyants, Netflix just introduced new docuseries Life After Death With Tyler Henry, which highlights the shocking family history and personal psychic readings offered by celebrity medium Tyler Henry. The series sees him travel across the country, giving readings to several of the people on his 300,000-person waiting list, as detailed by Newsweek.
Article continues below advertisement
The now-26-year-old gained fame when his hit E! series, Hollywood Medium With Tyler Henry, hit the air in 2016. In said show, the young medium used his highly sought-after gifts to give readings to Hollywood talents like Megan Fox (Jennifer's Body), Jim Parsons (The Big Bang Theory), and Sofia Vergara (Modern Family), to name a few. In both his new and old series, Tyler is often pictured scribbling in a notebook as messages and feelings come to him. It's very, well, it's certainly theatrical.
His process may not be as theatrical as that of a campy, money-grabbing, crystal-gazing psychic with a head wrap we often see in fiction — which is a problematic stereotype associated with Romani people — but the warm, blond-haired psychic's process has, of course, earned more than a few skeptics. So, is Tyler a real medium?
Article continues below advertisement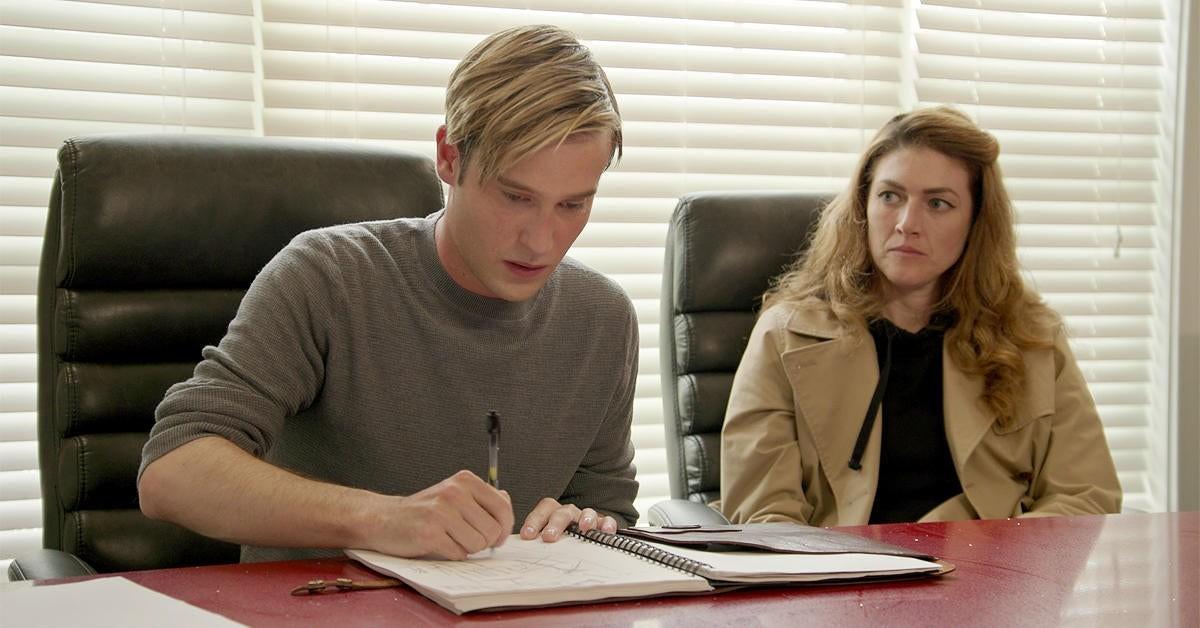 Is Tyler Henry a real medium?
From Theresa Caputo of Long Island Medium to Allison DuBois — who inspired NBC's Patricia Arquette-led series Medium — to Tyler Henry, we've seen a number of headline-grabbing mediums over the years. As for if Tyler Henry is the real deal, he supposedly started seeing "intuitive mental images" at 10 years old in relation to his grandmother's impending death.
Article continues below advertisement
Of course, only those who have received a reading from Tyler would know the truth. Out of curiosity (and to promote his new Netflix series) Erin Jensen of USA Today got a reading from Tyler via video chat. She presented the idea that the Netflix show could include persuasive editing and prior research of Tyler's subjects, so she wanted to find out the truth for herself. In her article, Erin claimed that her reading was "eerily accurate" and he somehow knew "circumstances of [her] cousin's death."
Article continues below advertisement
And though Erin pointed out that certain things mentioned in her reading could've been plucked from her social media pages or discovered via a quick Google search, she felt that other information about her and her family was impossible to find online. "Henry also knows of my diabetic aunt who lost a toe, which he says creates a sensation in his feet," she wrote.
"I feel almost like my circulation doesn't go to my toes or something, and I usually attribute that to diabetes. But it's bad, somebody literally lost blood flow through the extremities," she recalled Tyler saying.
Article continues below advertisement
He called out specific family members' names, knew that Erin's mother — a caretaker for her father with multiple sclerosis — was "going to have a sense of responsibility," and even detailed that a family member was right to get genetic testing done. Before this, Erin didn't even know her mother sought out genetic testing after a relative died of cancer.
Article continues below advertisement
Tyler Henry doesn't always get it right.
While he intuitively saw several things that impressed Erin, his visions of a sunflower, a trio of sisters on her mom's side, and a "pretty big career change over the course of the next year" for her successful brother in real estate didn't quite add up.
"Even the best basketball players still miss their free throws sometimes, and we can still recognize that they have talent," he told her in regards to his errors.
Overall, the virtual reading left Erin trusting that he's no faker. "After my reading, I'm convinced of Henry's ability. Like him, I believe we all have intuition," she wrote of her experience.
Tyler Henry never claimed to see thorough, always-accurate visions that play out in his head like movies. He supposedly does, however, receive hints and clues about people's pasts, presents, and futures. You be the judge.
All nine episodes of Life After Death With Tyler Henry are currently streaming on Netflix.