Drew Brees' Children "Helped" Him Recover During What May Be His Last NFL Season
Drew Brees' children helped him get back to fighting shape after an injury this NFL season. Read more about the New Orleans Saints quarterback's kids.
The New Orleans Saints star quarterback had to sit some of the 2020 NFL season on the sidelines, so to speak, but at least Drew Brees had his as company.
Article continues below advertisement
In fact, as Drew recovered from various rib injuries, he got some (faux) medical attention from his kids, as a cute Instagram post revealed. Read on to learn more about the athlete's family life.
Drew Brees and his wife, Brittany, are the parents of four children.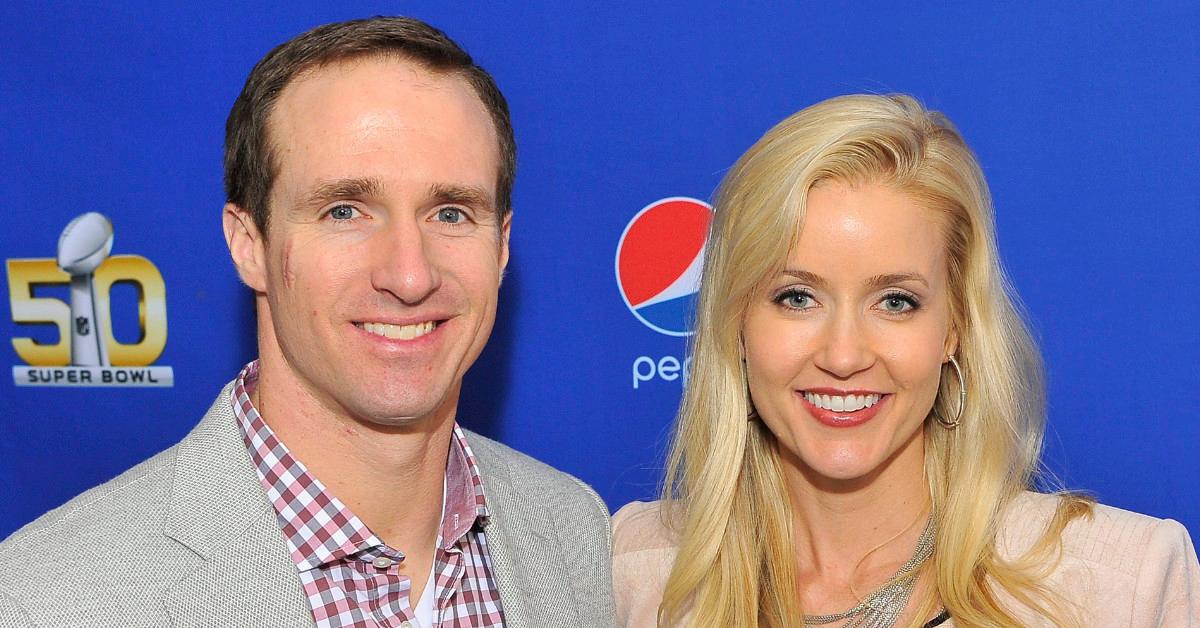 Brittany and Drew Brees, who have been married since 2003, have four children. They welcomed son Baylen in January 2009, son Bowen in October 2010, son Callen in August 2012, and daughter Rylen in August 2014.
Article continues below advertisement
And from what Drew said after Rylen was born, it sounds like four might be their limit.
"Brit was looking at me during that delivery like, 'Hey, this is the last one,'" he said at the time, per People. "I think I'm done. Vasectomy. We've got some football games to win first. And then, as I've been told by those who have experienced it, do it Saturday before the final round of The Masters [in April] so I've got an excuse to sit around and watch it."
Drew Brees called his kids "the best medical team."
Drew was placed on injured leave after leaving the Saints' Nov. 15 game against the San Francisco 49ers. NFL Network commentator Ian Rapoport tweeted the following day that he "entered the game with at least one cracked rib, now has multiple breaks along with a lung issue."
Article continues below advertisement
That same day, Drew posted an Instagram pic of himself exhaling into a breathing device as his kids hold a toy stethoscope to his chest and a toy otoscope to his ear. "Who Dat Nation: I've got the best medical team in the world," the NFL star wrote in his caption. "Will be back in no time!"
He wasn't back in "no time," exactly, but he did return to the gridiron on Dec. 19 after missing four games. Less than a week later, he became the first player in NFL history to reach 80,000 passing yards.
Drew might have a lot more family time soon.
Ian said on a recent episode of NFL GameDay Morning that he expects Drew to retire after the current postseason.
"I have yet to talk to one person who believes that Drew Brees will play in 2021," Ian said, per NFL.com. "He has not made clear his decision, he has not announced definitively that he is retiring after the playoffs, but certainly that seems to be the way this is headed."
Ian also mentioned the NBC Sports job Drew reportedly has lined up for his post-football career.
"As you mentioned, he has an NBC contract waiting," Ian said. "He may have done it last year [but] decided to come back this year and give one final ride, see if he can ride off into the sunset [and] end his season on a podium holding a trophy. … That is still ongoing, and, of course, we'll see how Brees finishes it out."