Where Is HBO's 'McMillion$' Criminal, Dwight Baker, Now?
Participants in the McDonald's Monopoly scheme varied from ex-police officers to drug traffickers, one of them being Dwight Baker. So where is he now?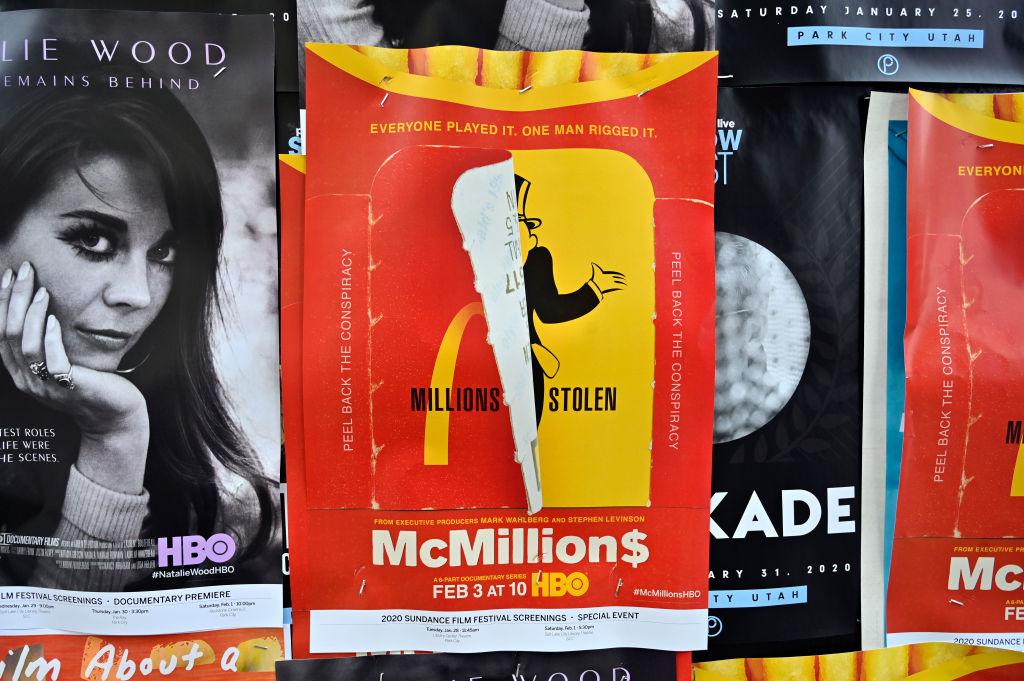 HBO is at it again with another gripping true-crime docuseries but this time there's no murder or strange disappearance. This docuseries is about the McDonald's Monopoly game scam that occurred between 1989 and 2001, perpetrated by ex-cop Jerry Jacobsen and several accomplices, including Dwight Baker.
Article continues below advertisement
McMillion$ is a six-part documentary series that made its world premiere at the Sundance Film Festival and then premiered on HBO on Feb. 3. It examines the $24 million worth of fraud that corrupted the McDonald's Monopoly game between 1989 and 2001, in which there were "almost no legitimate million-dollar winners" in the contest.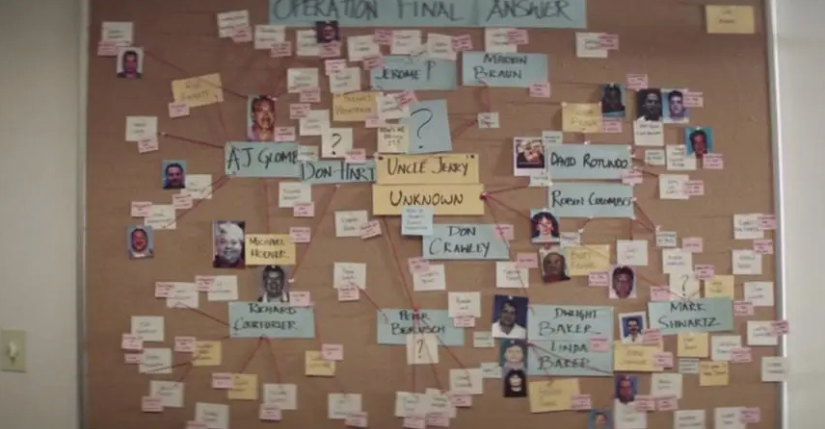 Article continues below advertisement
The FBI led an undercover operation which led to the bureau uncovering over 50 individuals involved in the fraud ring, and ultimately helped them bring the entire scam down. Participants in the scheme varied from ex-police officers to drug traffickers to real estate agents, one of them being Noah "Dwight' Baker.
The cases against these scam artists did go to trial but unfortunately, didn't get media coverage since they started on Sept. 10, 2001 — one day before the 9/11 attacks. Since the trials were not covered in detail by the media, many people wonder, what happened to Dwight Baker and the rest of the people behind the fraud scandal?
Article continues below advertisement
Dwight Baker was actually not the ring leader of the scheme.
A man named Jerome Jacobson was actually the mastermind of the entire Monopoly fraud. Jerome was an ex-cop from Florida who lost his job after a neurological disorder left him unfit to work. After losing his job, Jerome and his wife moved to Georgia where he became a security auditor for an accounting firm that also happened to have McDonald's for a client. After working his way up, Jerome found himself overseeing all of the production for McDonald's $500 million account.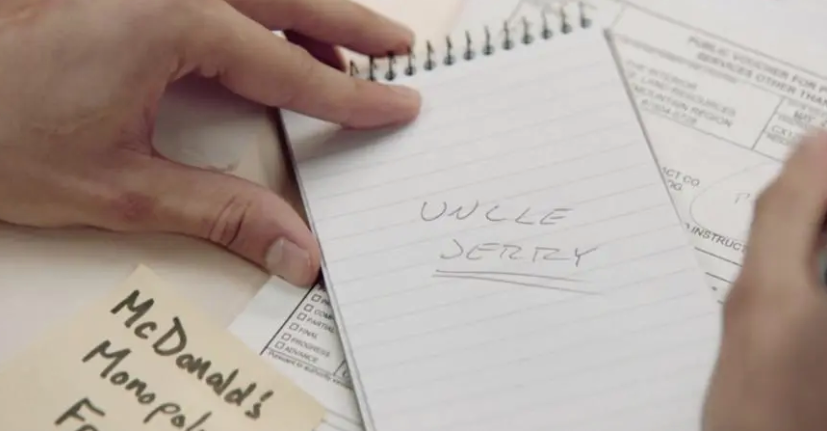 Article continues below advertisement
From then on, Jacobson found himself in the middle of one of the most intricate and intense fraud scandals in FBI history and it only got more complicated from there.
Dwight Baker and Jerome Jacobsen were old friends.
Dwight and Jerome were old pals from when Dwight, a real-estate developer, sold Jerome his lakeside plot. Baker also happened to be a well-respected member of the Mormon church and father of five who lived a simple life on a farm. The two, both ripe with ambition, wanted to "make it big" but couldn't in a humble, honest way.
Article continues below advertisement
One day, Baker and Jacobsen were hanging out and Jacobsen filled Baker in on how he was controlling the entire McDonald's promotion. Baker told The Daily Beast, "Well, in 1985 we lost our home," he explained. "Our family had five children, and... for the last several years we'd been, as a family, chasing these game pieces to... have a little hope of winning one of them." Baker's development companies owed over $30,000 in back taxes. He was falling in desperate times. It was then that Jacobsen reeled Baker into the fraud.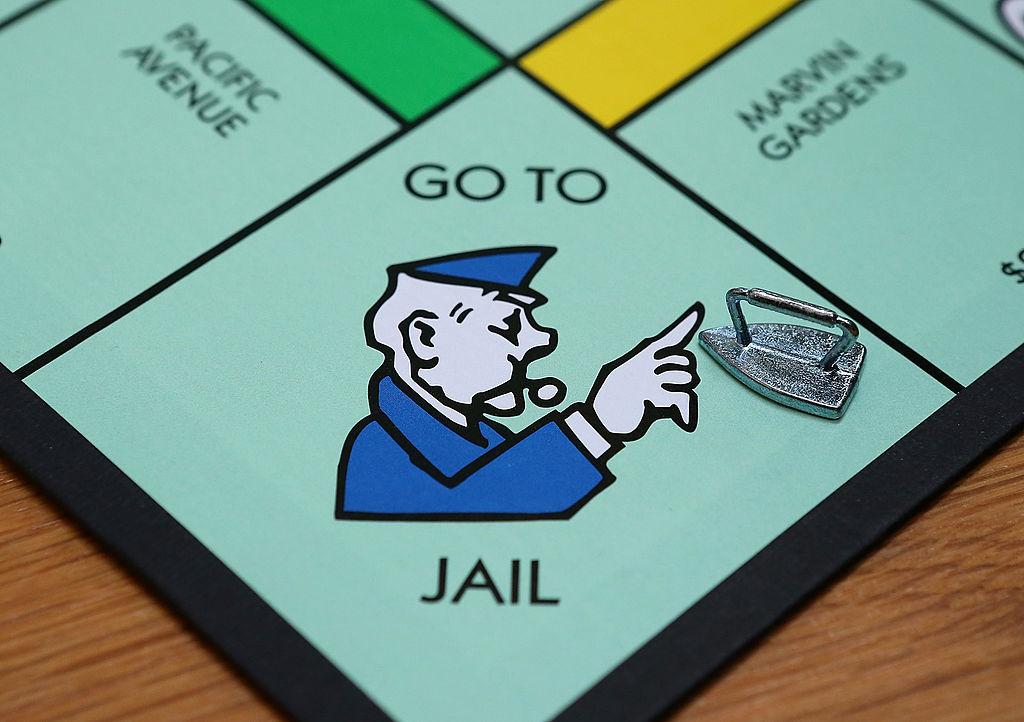 Article continues below advertisement
Dwight Baker then looped in more people into the McDonald's scheme.
Once Baker had accepted the million-dollar game piece from Jacobsen, he immediately went to his foster son, George Chandler. The Daily Beast explains, "Baker showed Chandler the winning game piece in a tiny Ziploc bag, and offered to sell it to him for $100,000. Baker explained that the winner was going through a divorce and didn't want to split his McDonald's winnings with his wife. (Or that was his story.)"
"Chandler could only come up with $50,000, but on June 6, 2000, Baker helped him fill out the McDonald's claim form. They photocopied the game piece and mailed it off to the redemption center."
Article continues below advertisement
But soon, the gig would be up for Baker and the rest of the team. The FBI had been onto them and conducted a sting operation to really make a case. In the end, more than 50 defendants were convicted of mail fraud and conspiracy. Baker recalled that one of the FBI's top agents, known as the "human lie-detector," interrogated him, and added, to much controversy, that if the FBI had focused on surveilling terrorists and not McDonald's winners, 9/11 might never have happened.
So what happened to Dwight Baker?
Baker was excommunicated from the Mormon church along with his wife Linda. Baker only received probation and are still paying back their prize money at $50 a month. Four winners, including Baker's foster son Chandler, had their convictions overturned by an appeals court.