You Can Now Have Easter Baskets Delivered and It's a Game-Changer
Just in case you're a last-minute sort of parent, there are some Easter baskets for delivery that will make it easier to treat your kids.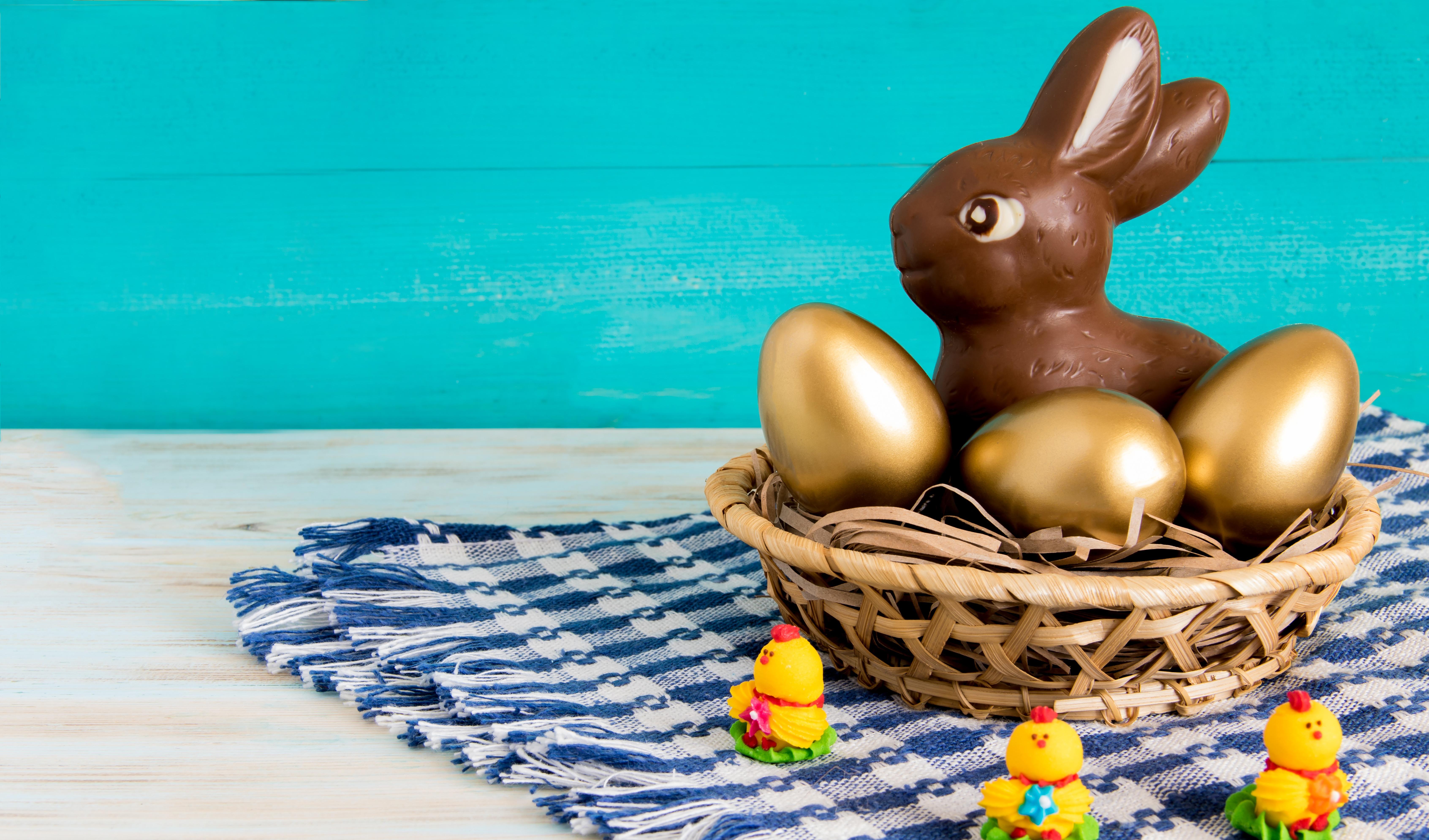 Somehow, it's already Easter of 2021. We know. It snuck up on us, too! If you (like us) waited too long to craft the perfect, homemade Easter basket for your kiddos, we have good news. Luckily, there are Easter baskets for delivery, which makes the entire process so much easier. Whether you have one kid or an entire gaggle who require full baskets of surprises on Easter morning, you may need to opt for an Easter basket delivered to your home.
Article continues below advertisement
While you are likely to find local businesses that offer this kind of service, your best bet is probably to go with an accredited company that can get you the right kind of basket for your kids at a reasonable cost. The best part is that these are usually a few steps above the store-made baskets you'd find at big box stores too. It's a total win-win.
Easter baskets for delivery:
FromYouFlowers.com
You can order a basket from the website fromyouflowers.com that comes in a regular, deluxe, or premium option, which will run you between $55 and $72 depending on which option you pick. The baskets come with foil-wrapped bunnies and pre-packaged candies as well as a stuffed animal keepsake. You can even save the basket to use again next year if you feel like going the DIY route eventually.
Article continues below advertisement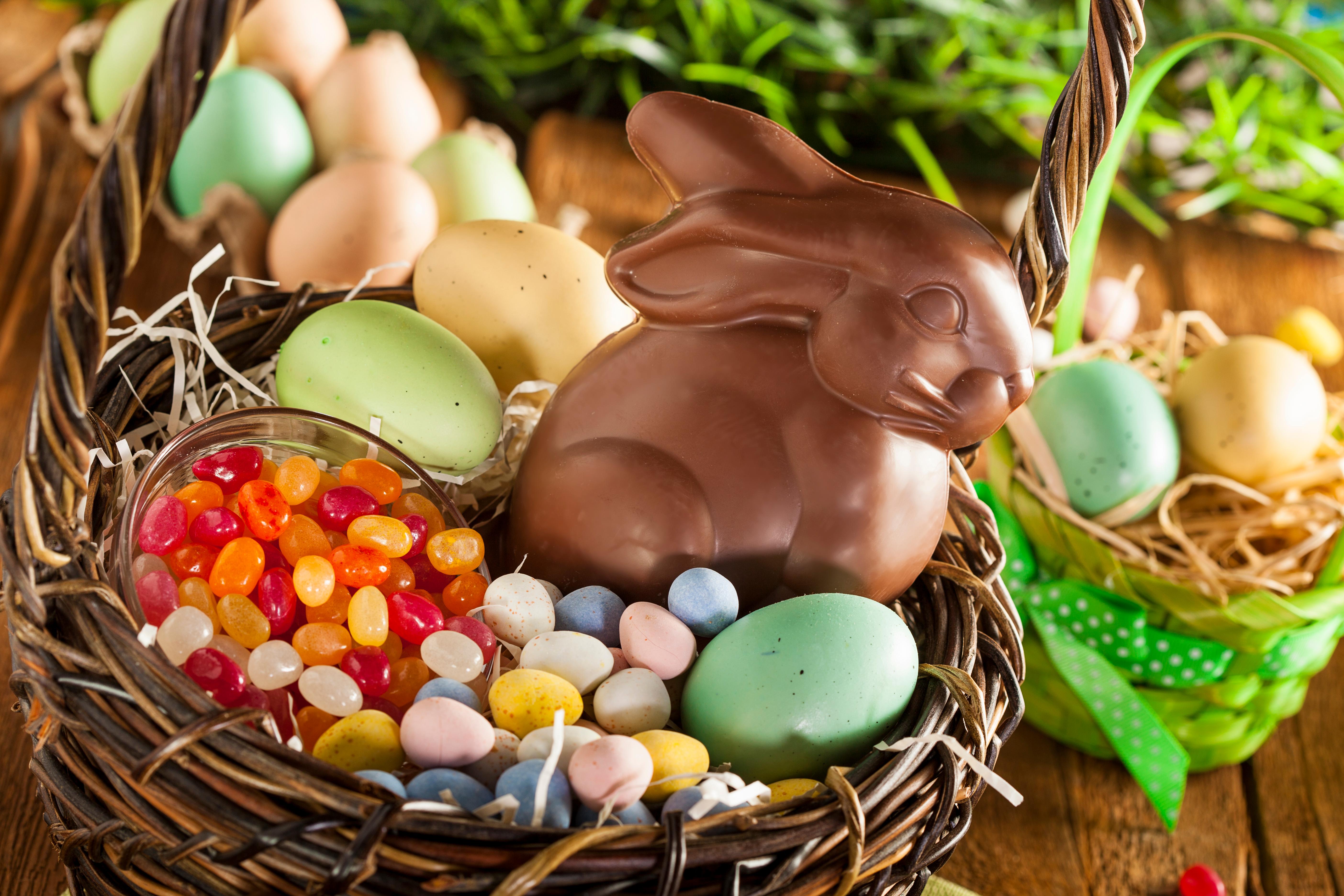 GiftBasket.com
Instead of a traditional Easter basket, this one from giftbasket.com contains (almost) as much chocolate as any kiddo could desire. There are bunnies, eggs, and carrots — all of them made out of chocolate! There are also some jelly beans for a non-chocolate treat.
Article continues below advertisement
Li-LacChocolates.com
If you have an older kid who expects the best of the best and bigger and better each year, you might need something more extravagant than this 7-inch Easter basket from li-lacchocolates.com. It's simpler than others, filled with jelly beans and a couple of chocolate bunnies, but with younger kids, less is definitely way more. And also way less in terms of cleanup.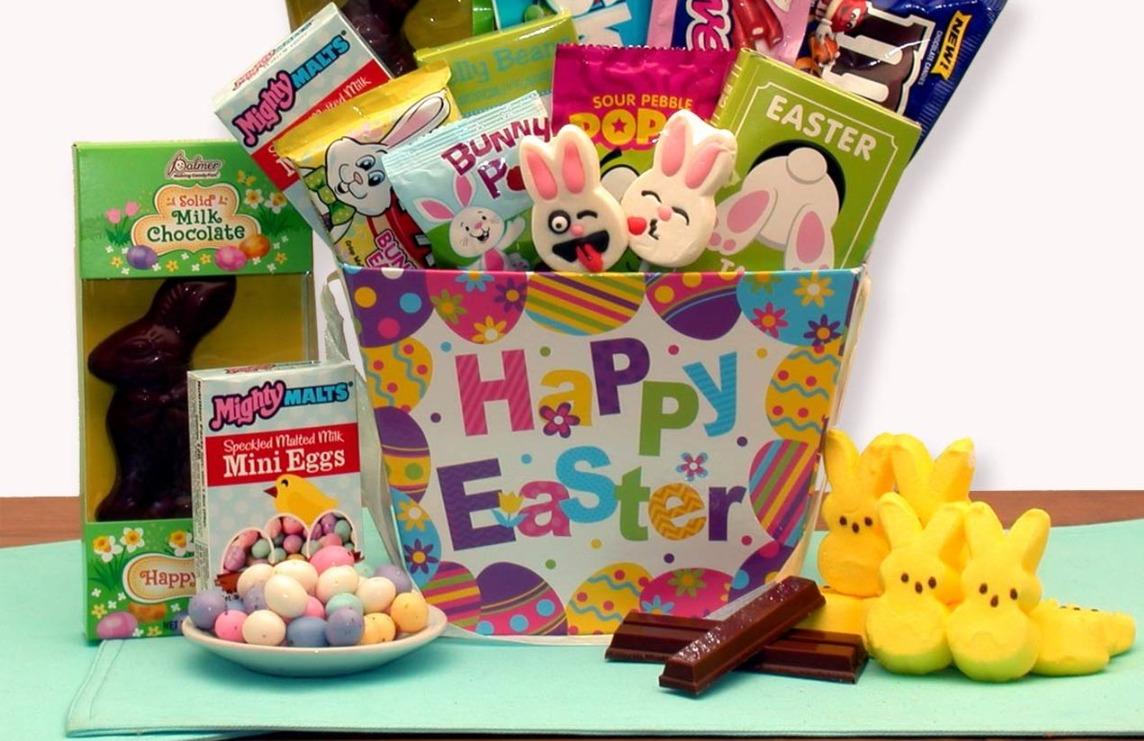 Article continues below advertisement
TheCornucopiaShopLLC.com
This one from thecornucopiashopllc.com is a little more impressive, but still without being too over-the-top. All of the wrapped candies and treats come in a square-shaped basket instead of the traditional wicker basket found on Easter. And with a fair mixture of fruity candies like Peeps and chocolate ones like Kit Kats, there's something for pretty much any sugar-lover.
ReasonableGifts.com
If your goal is to go back to the basics with your kid's Easter basket this year, you can totally opt for this one from reasonablegifts.com. It has a collection of chocolate eggs with different fillings, Peeps, pastel mints, caramel corn, and a little bunny tote as a keepsake. It's all pretty adorable and screams classic Easter basket.
Article continues below advertisement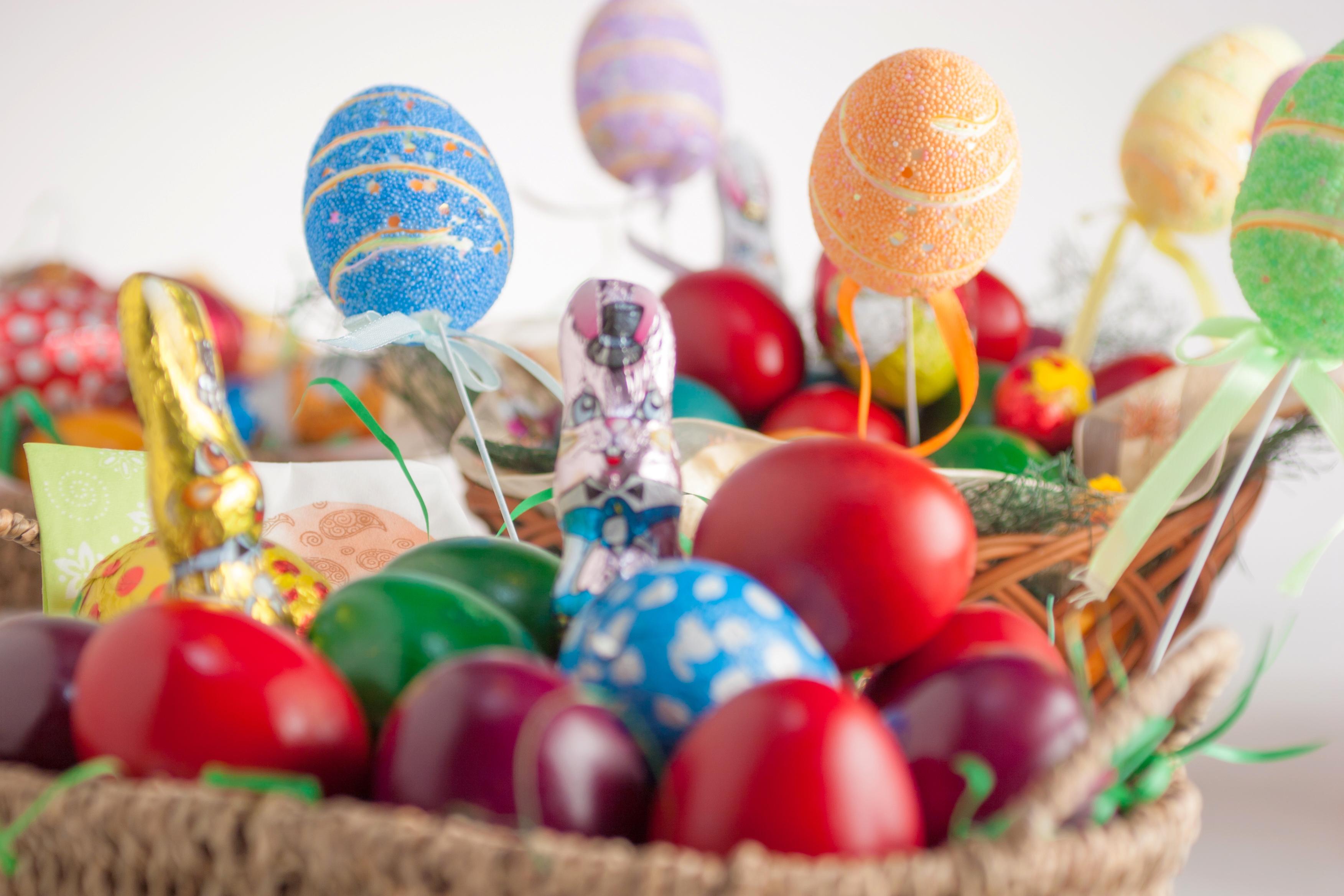 MrsFields.com
Or, you can go totally outside of the box with an Easter box full of goodies from mrsfields.com. The carefully filled box comes with Easter-themed cookies of varying shapes and flavors and is wrapped up with a neat Easter-themed bow. It might not be what your kid is expecting, but it could be a nice option in addition to another Easter treat for your older kid who is decidedly too cool for an actual basket.
Article continues below advertisement
AAGiftsandBaskets.com
This one from aagiftsandbaskets.com is chock full of anything your little one could possibly want on Easter, including a stuffed ballerina bunny, fruit snacks, sidewalk chalk, and bubbles, among many other creative accessories. It's the kind of Easter basket that is less about chocolate and more about playing outside, and you can't be mad at that.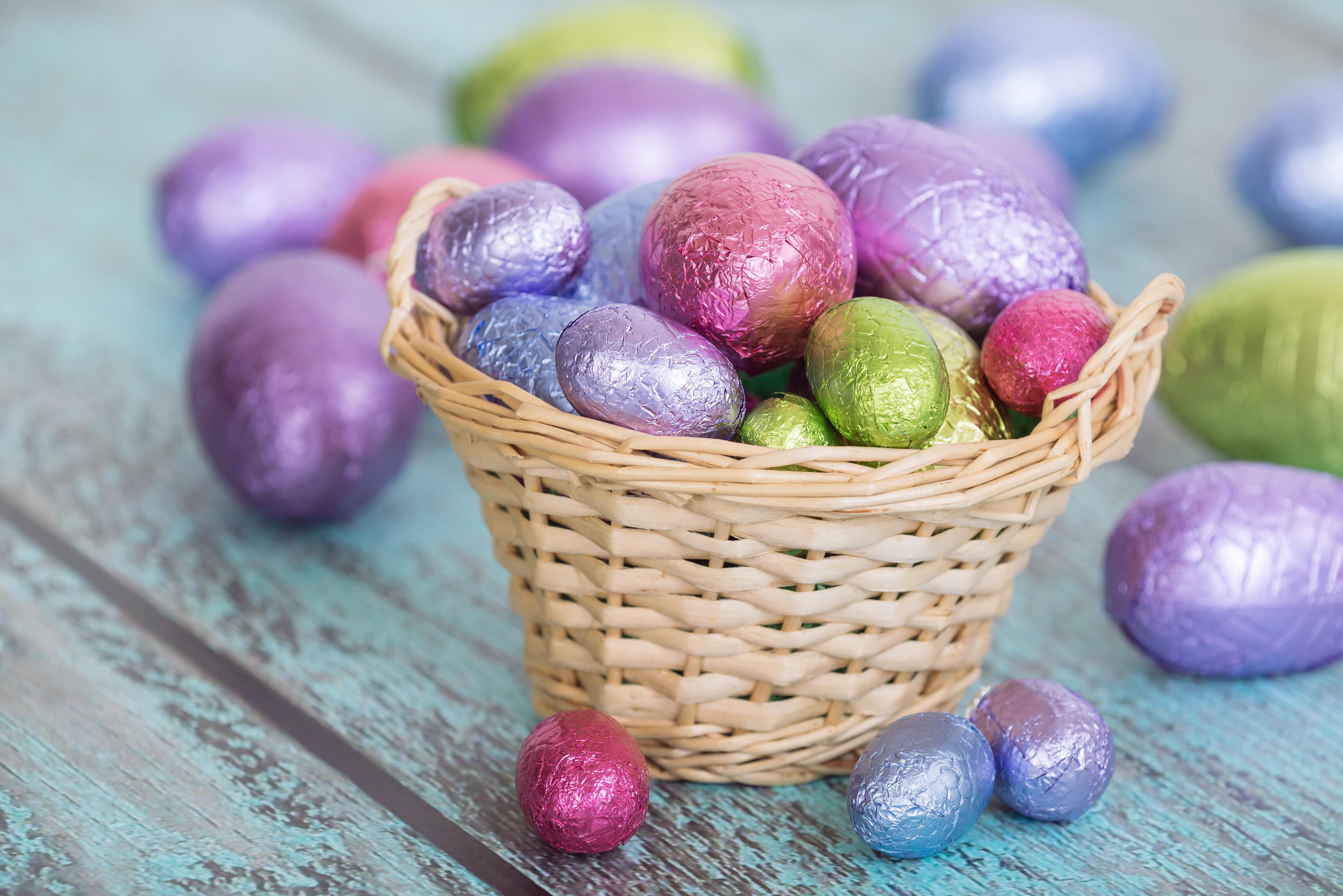 You can totally build your own Easter basket for your kids this year because there's nothing wrong with that either. But if you find yourself out of time and out of patience in putting it together (especially if you have more than one kid!), you definitely aren't alone in wanting to have your Easter basket delivered this time around.