This 'Shameless' Star Is Joining 'The Conners' Cast as Ed Jr.
'Shameless' actor Noel Fisher joins the cast of 'The Conners' as Dan Conner's estranged half-brother, Ed Jr., after Ed Sr.'s death. Details inside.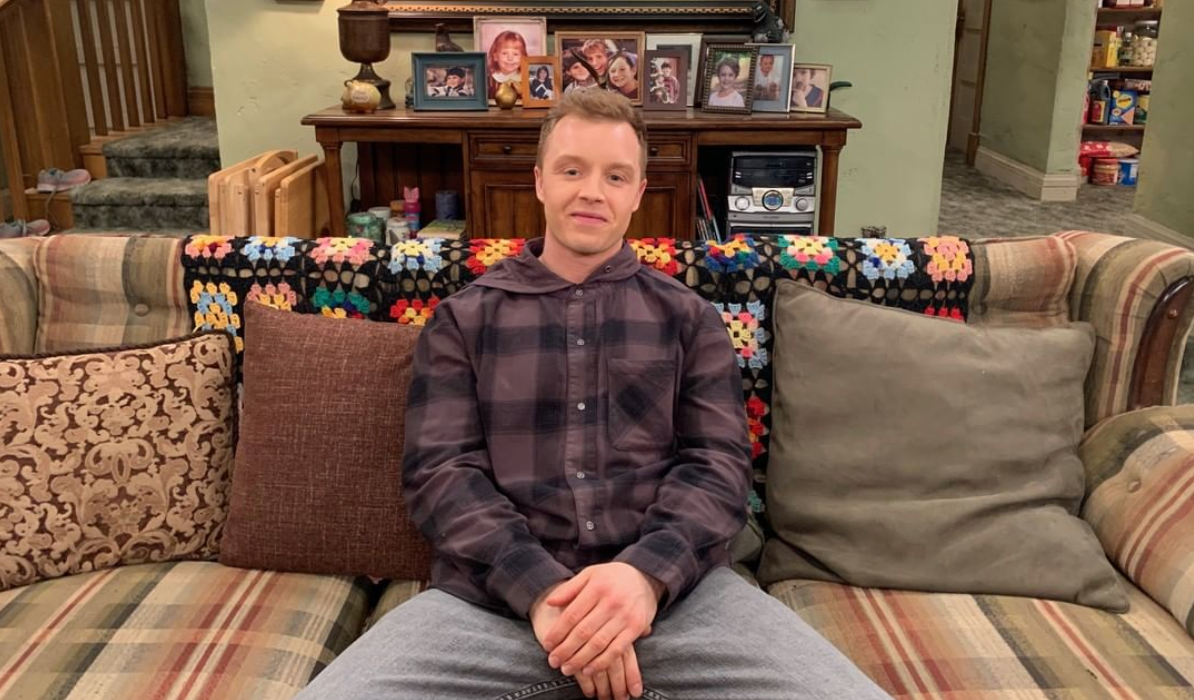 The Roseanne spinoff The Conners was finally confirmed for a second season — and with that second season comes new characters.
Actor Noel Fisher was just added to the cast as Ed Jr., the estranged half-brother of Dan Conner. The pair don't have a relationship (not yet at least), but after years of Dan knowing about his father's other children, he finally meets them.
But this isn't a happy family reunion for the Conner brothers this season.
Article continues below advertisement
Ed Jr. is Dan's estranged younger half-brother.
It's no secret that Dan's relationship with his father was basically non-existent, but that doesn't mean Dan was able to easily process his father's death when he found out about it in the newspaper's obituary section.
But he doesn't have long to process his long-forgotten father, because he's called to do some drywall work on a house. And, surprise — it's his father's old house.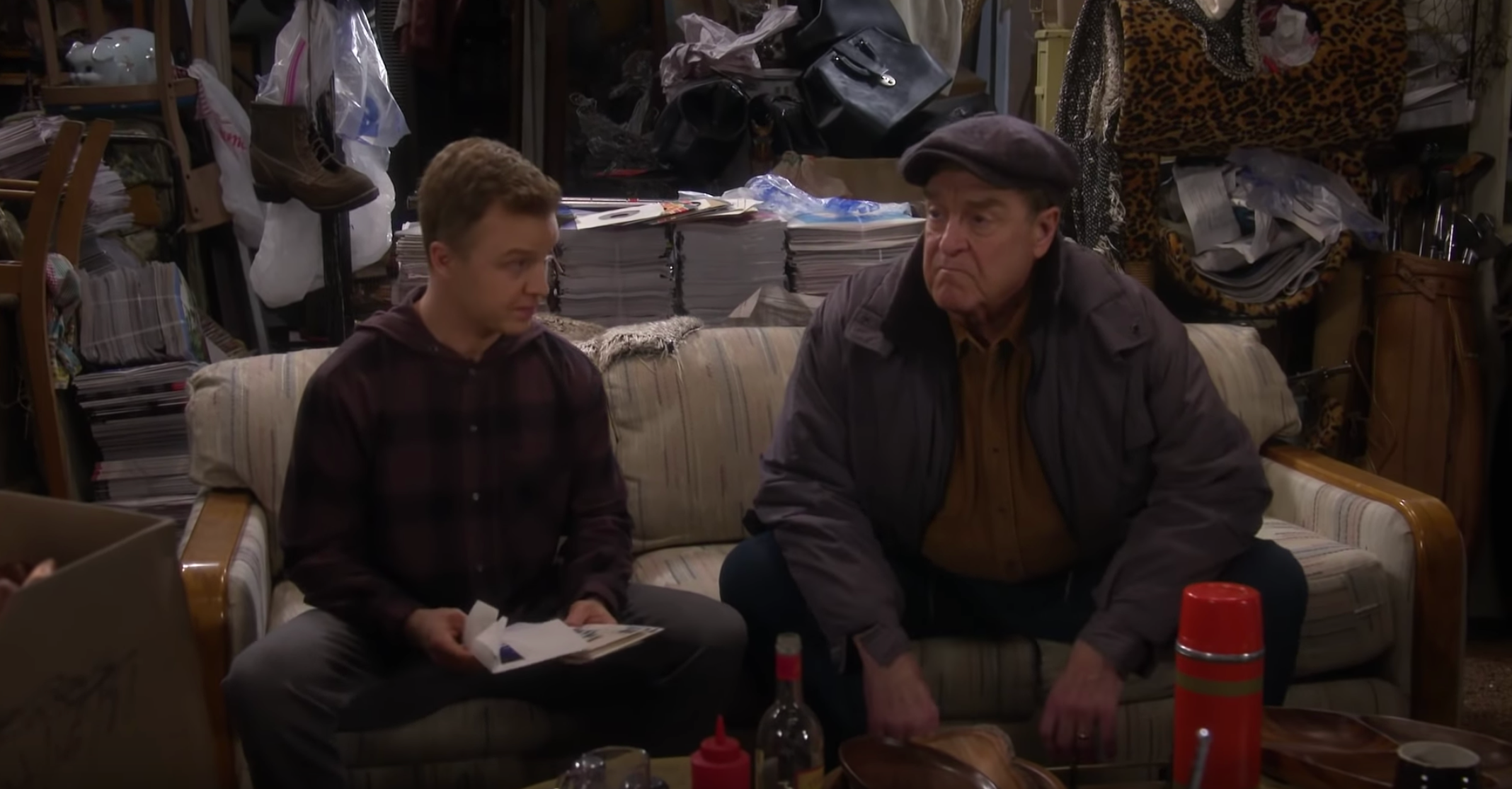 Article continues below advertisement
Ed Jr. is introduced to the show when he intentionally calls his half-brother to fix their father's decrepit house, as repayment for not stepping up to help as the man got older. Ed Sr. had Ed Jr. as a late-in-life child with his second wife, Crystal.
The pair blow up at each other in what's almost a fistfight, where Ed Jr. asks why Dan never made the effort to get to know him. But the pair calm down long enough for Dan to decide to go home instead.
Later in the episode, Dan decides to go back and help Ed Jr., bringing with him the letters he wrote him — which are all labeled "return to sender" in their father's handwriting, making it clear their father prevented them from being close.
This is a heartfelt moment, though it's tainted by the clear difference of opinion they hold about Ed Sr. Dan clearly wants to convince Ed Jr. to hold the same resentment he does, though he can't. However, we're bound to see more of Ed Jr. as his relationship with Dan begins to form.
Article continues below advertisement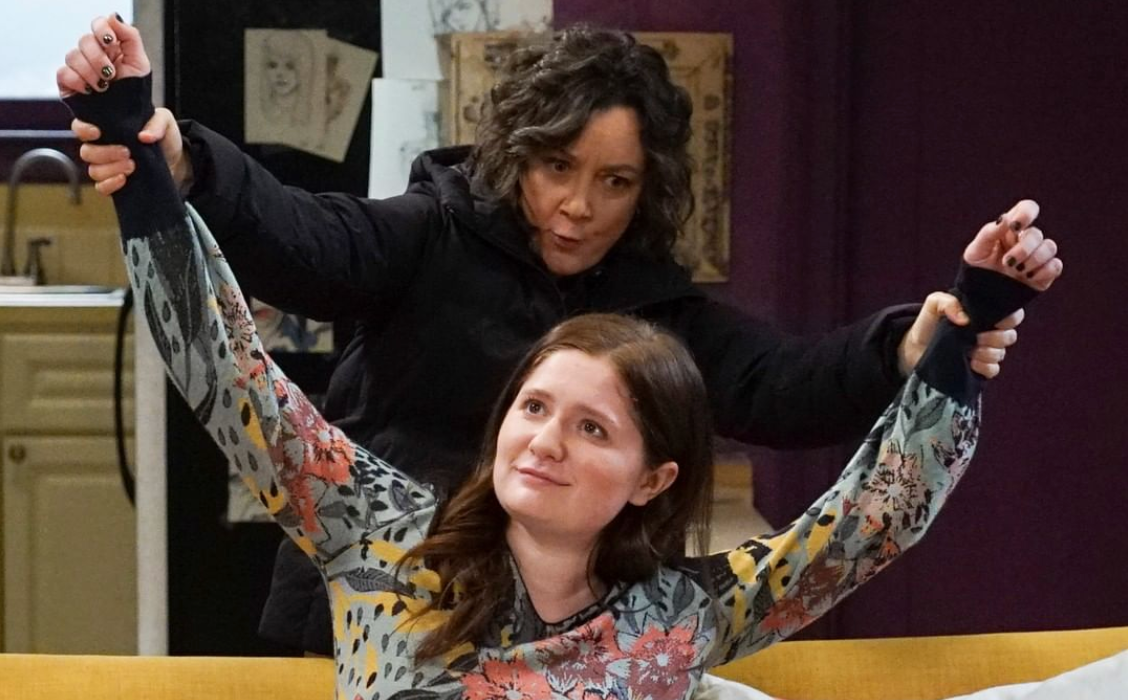 Noel joins fellow 'Shameless' cast member Emma Kenney on the show.
Noel is widely recognized for his role as Mickey Milkovich on Shameless, the troublemaker who gets more than one member of the Gallagher family into some sticky situations. He's in and out of jail a few times throughout the 11 seasons, and even shares a cell with his longtime semi-secret boyfriend Ian Gallagher.
But Noel isn't the only Shameless cast member to join the Roseanne spinoff. Emma Kenney, who plays the spunky and stubborn Debbie Gallagher on the dysfunctional family show, is a regular on The Conners.
Article continues below advertisement
Emma portrays Harris Conner-Healy on the hit show, who is the daughter of Darlene Conner and David Healy. She's described as both sarcastic and rebellious, making her a handful of a child.
Her and Noel's characters don't cross paths on The Conners, but if both characters become more regular cast members, we're sure their paths will cross eventually.
Noel's other acting credits also include 'Twilight' and 'TMNT.'
While most of us recognize Noel from his time as Ian's on-again, off-again lover, others will also remember him from the Twilight saga and Teenage Mutant Ninja Turtles.
In the classic vampire love story, Noel appeared as Vladimir, one of the founding members of the Romanian coven, the vampire clan that clashed with the Volturi.
Noel portrayed Michelangelo in the Teenage Mutant Ninja Turtles movies, marking his most notable role to date.