Eddie Redmayne "Alarmed" by "Vitriol" Being Aimed at J.K. Rowling Online
J.K. Rowling has been in hot water over her public statements regarding the trans community and Eddie Redmayne has added his voice to the discussion.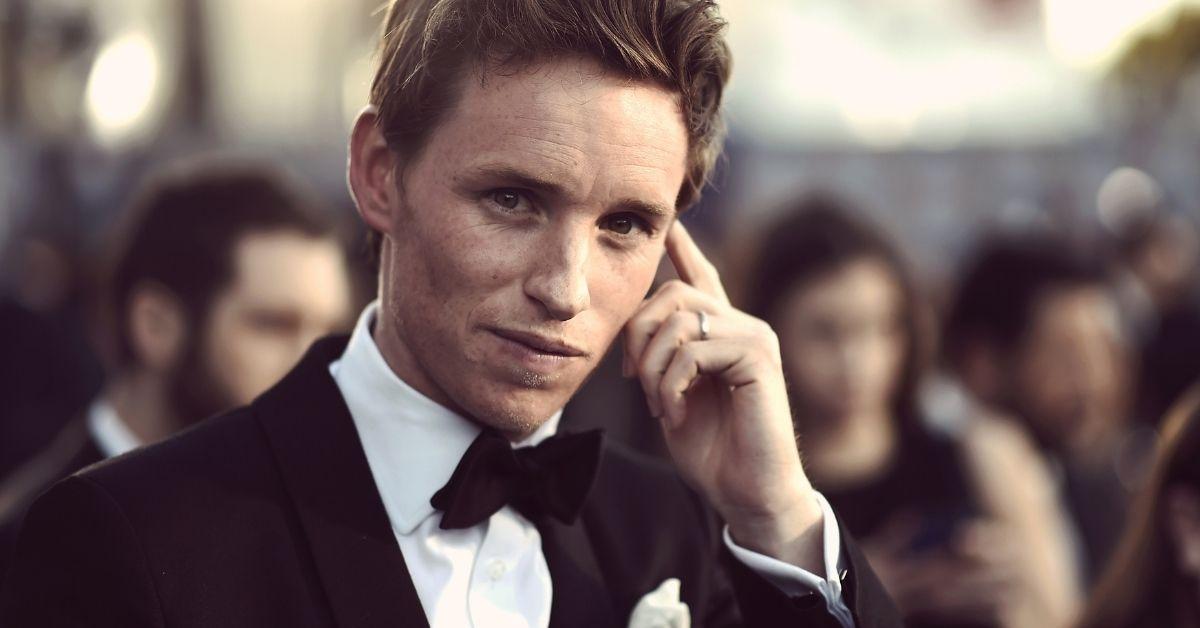 There is a lot of injustice going on in the world and as we work to become more inclusive and understanding of people, we have to call out issues as we see them, and that's what is coming for J.K. Rowling. The Harry Potter author has been under fire on social media recently after continuing to double down on her transphobic rhetoric, and now Eddie Redmayne's trans beliefs are being called into question.
Article continues below advertisement
J.K. Rowling has been vocal about her feelings towards trans women.
In 2019, J.K. Rowling tweeted in support for Maya Forstater, a British woman who was fired from her job as a researcher at the Centre for Global Development. Her firing was said to be due to a tweet that she posted saying she didn't believe people could change their biological sex.
Article continues below advertisement
Since then, she's seemingly doubled down on her beliefs, confirming more than once where her views are and they're strongly anti-trans. Most recently, on Sept. 23, Rowling posted a photo of herself in a t-shirt to social media and linked to the store which held the shirt, which also sells harmful transphobic t-shirts.
Article continues below advertisement
Because of her beliefs and messages, Rowling has been receiving social media messages from people who are rather upset with her.
As a result of her beliefs, Rowling has been called out on social media, with people urging the author to rethink her stances, and calling her out for the dangerous message she's sharing with her large platform.
Article continues below advertisement
Now, Eddie Redmayne's trans beliefs are being called into question after an interview he gave in which he appeared supportive of the author.
Speaking to DailyMail, Eddie addressed the alarming "vitriol" she was receiving on social media and he called it "absolutely disgusting." Redmayne opted to write her a private letter, though it wasn't made clear what he said exactly. "Redmayne felt that the insults to trans people on social media is 'equally disgusting,'" the DailyMail wrote.
Article continues below advertisement
Given Redmayne has spoken about his allyship to the trans community in the past, he himself started trending on social media when critics read the comments he made regarding Rowling.
"Eddie Redmayne said that the hate trans people regularly experience on social media simply for *existing* is 'equally' bad as the criticism JK Rowling's gotten for her transphobia," another tweeted. "That's all you need to know."
Article continues below advertisement
This does not mark the first time that Redmayne has faced criticism from the trans community and its supporters. He was previously called out for playing the character of a trans person, as a cis man himself, in the 2015 movie The Danish Girl, an issue that was again brought up in the debate regarding Rowling.
Article continues below advertisement
"Remember when Eddie Redmayne played a trans woman and a bunch of us said that there's a problem with cis men playing trans women is that trans women are often framed/solidified as crossdressing men?" one person tweeted out.
At the time of the movie's initial release, in response to those saying that Redmayne should not have taken the role, he said, "I hope there's a day when there are more trans actors and trans actresses playing trans parts, but also cisgender parts. And I hope — as an actor one hopes — that one should be able to play any sort of part if one plays it with a sense of integrity and responsibility."