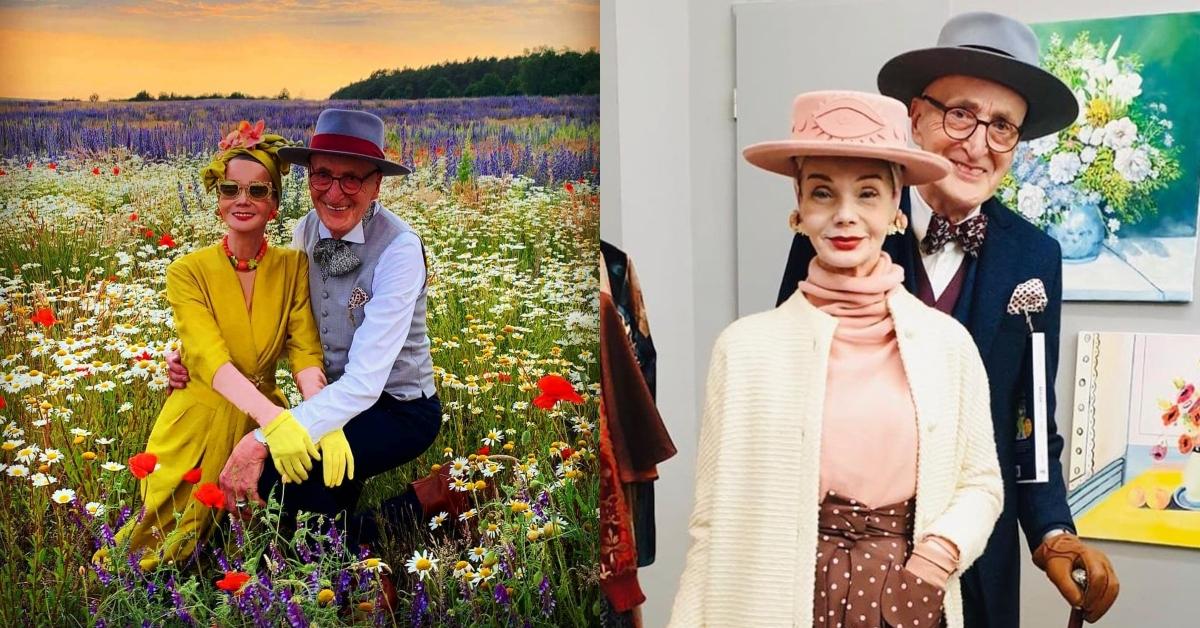 This Elderly Couple Are the Most Stylish People in the World
Britt Kanja and Günther Krabbenhöft may have just gone viral, but they've been fixtures in the Berlin fashion scene for years now. The pair proves that you can be more stylish than everyone else no matter your age, and they do it with great pizzazz. Their Instagram pages are full of smiles, laughter, and very good clothes. Basically, they're style icons.
Article continues below advertisement
The pair first went viral back in 2015 when Joanna Toto took a photo of them for Vogue during Berlin Fashion Week. The photo garnered nearly half a million likes. Before that photo, Günther and Britt were virtually unknown outside of Berlin.
But since then, they've gained international notoriety. Günther was dubbed Berlin's "oldest hipster" and "hipster grandpa" after a tourist took a photo of him on a subway platform looking extremely dapper. The photo went viral, and now, Günther has made a career out of modeling clothes.
Article continues below advertisement
Britt, on the other hand, is a "legendary club owner, model, and roller skate enthusiast who is the only person in history to have written permission to skate the floors of the famous KaDeWe department store." I have lots of questions about this.
But basically, all you need to know is that this pair of best friends are taking Berlin and now the world by storm with only the power of fashion. You simply can't look at them without feeling more alive! Their joy and love for the clothes and each other is palpable in each photo they take together.
Article continues below advertisement
Joanna Toto said that she gasped when she first saw the two of them together "because they were just so striking." While older people who come to fashion shows are normally very stylish, there aren't often many of them. Britt and Günther stood out for their age, for sure.
Joanna believes that they struck a chord with so many people because "even though they define fabulousness, they seem to still be relatable... We are all getting older despite the quest for youth that is thrust upon us. What I noticed from reading the Instagram comments is that everyone wants to be Britt and Günther when they are their age. Actually, everyone wants to be them now!"
Article continues below advertisement
She continues, "They have obliterated the notion that people become invisible as they age... I instantly felt better after spotting and capturing them, it was suddenly OK to proudly be your age whatever it may be."
It seems the secret to looking fabulous is only partly about the clothes. It's also about finding joy and love wherever you go. For Günther, that means dancing, sometimes for seven or eight hours a day.
Article continues below advertisement
In his younger years, Günther didn't work in style or design — he was a chef! Now, he lives on his pension and makes the occasional foray into the fashion and modeling world.
There's no doubt that Britt and Günther have hordes of people of all ages looking up to them and viewing them as not only style icons but lifestyle icons as well. When asked what advice Günther had for younger generations, he said, "Live wild and dangerous!" Sounds like a plan.