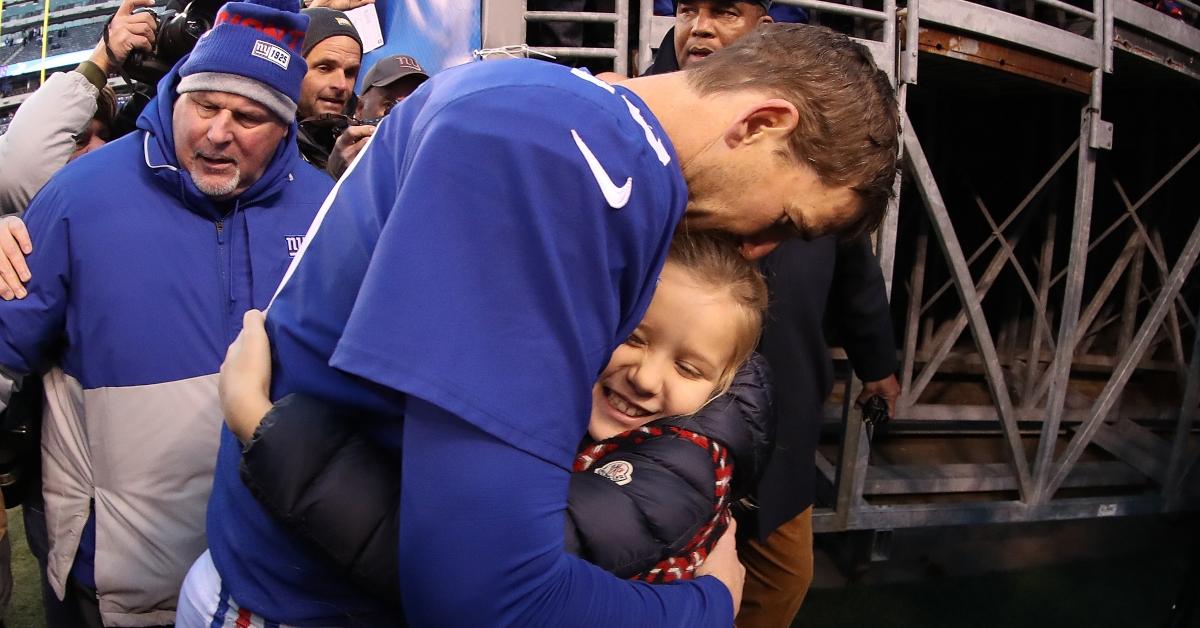 Eli Manning's Kids Probably Think He's "Hall of Fame" Material
It's the end of an era for New York Giants fans everywhere ...
The probable future Hall of Famer Eli Manning has announced that he will be retiring from the NFL team after 16 seasons. The professional quarterback led the New York Giants to two Super Bowl titles (2008 and 2012) and has appeared in four Pro Bowls.
Article continues below advertisement
"We are proud to have called Eli Manning our quarterback for so many years," Giants Chairman and Executive Vice President Steve Tisch said in a statement (via NBC News). "Eli leaves a timeless legacy with two Super Bowl titles on the field and his philanthropic work off the field, which has inspired and impacted so many people. We are sincerely thankful for everything Eli has given our team and community. He will always be a Giant among Giants."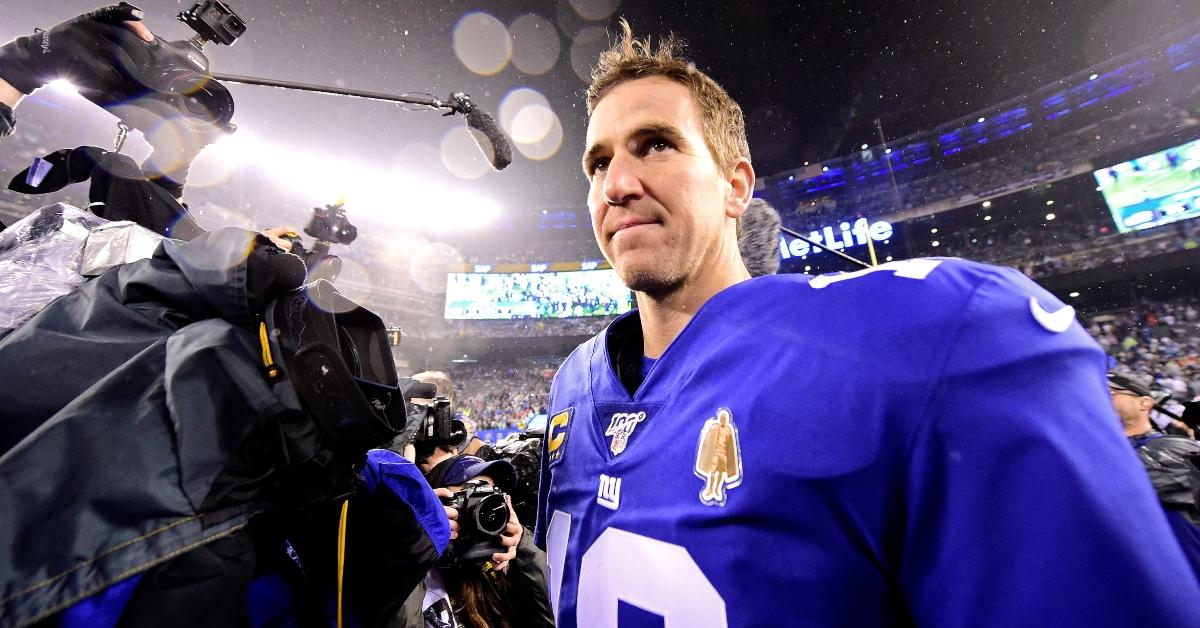 Article continues below advertisement
While we don't know what's next for the 39-year-old athlete, we wonder if he'll completely step away from the sport. Maybe he'll follow in his former teammate Michael Strahan's footsteps and try his hand at being a sports announcer, or after 16 seasons as a professional QB, he may want to enjoy some family time with his wife and kids.
Meet former New York Giants quarterback Eli Manning's wife and kids:
Besides his love for the American sport, Eli is also a huge family man! Last year, the quarterback and his wife Abby McGrew welcomed their fourth child, Charles "Charlie" Elisha Manning, on Super Bowl Sunday. The couple is also the proud parents of three daughters: Ava Frances, 8, Lucy Thomas, 6, and Caroline Olivia, 4.
Article continues below advertisement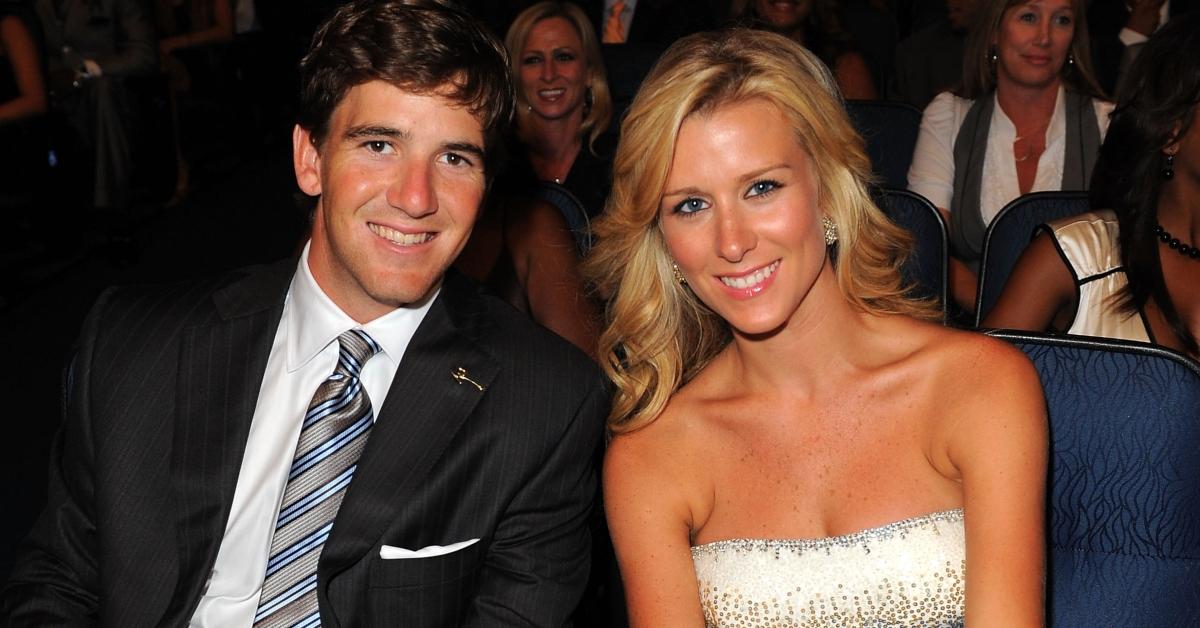 In 2014, Eli opened up about being a parent, recalling an interaction he had with his eldest daughter Ava. "She's really funny," he told Us Weekly at the time. "The first time I took her to some tennis courts she said, 'Daddy, what's that game?' And I said, 'That's tennis.' And she said, 'I win at that game!' And I just went, 'Oh, goodness, gracious.' She's starting to get into some sports. She's starting to play a little soccer."
Article continues below advertisement
The New Orleans native continued, "It goes by quickly." Adding, "You hear that from a lot of parents. They're 3 years old and then you look up and they're graduating high school and they're graduating college. So just enjoy every moment that you have with them and every little period in their life is precious."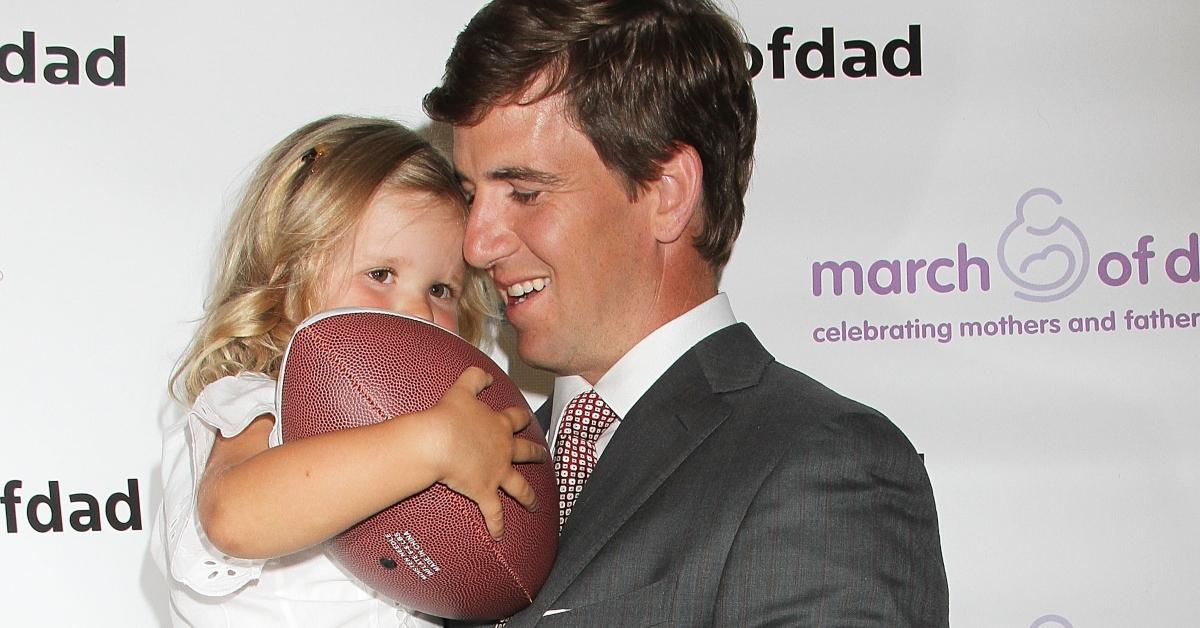 Article continues below advertisement
Eli and Abby were college sweethearts and initially met while attending Ole Miss.
"The couple met in the spring of 2002 at the University of Mississippi while he was a junior and she was a freshman. The two dated through the spring semester and became an official couple the following fall as Eli began the 2002-'03 football season as quarterback for the Ole Miss Rebels," My New Orleans stated.
The couple became engaged in 2007 in Abby's hometown of Nashville, and the two married one year later in Los Cabos, Mexico.
We can't wait to see what's next for Eli! Congrats again on a successful career.