People Are Remembering How Ellen Shamed an Audience Member for "Stealing"
A 2017 clip of Ellen DeGeneres showing the host publicly scolding an audience member for taking a second gift is making the rounds online.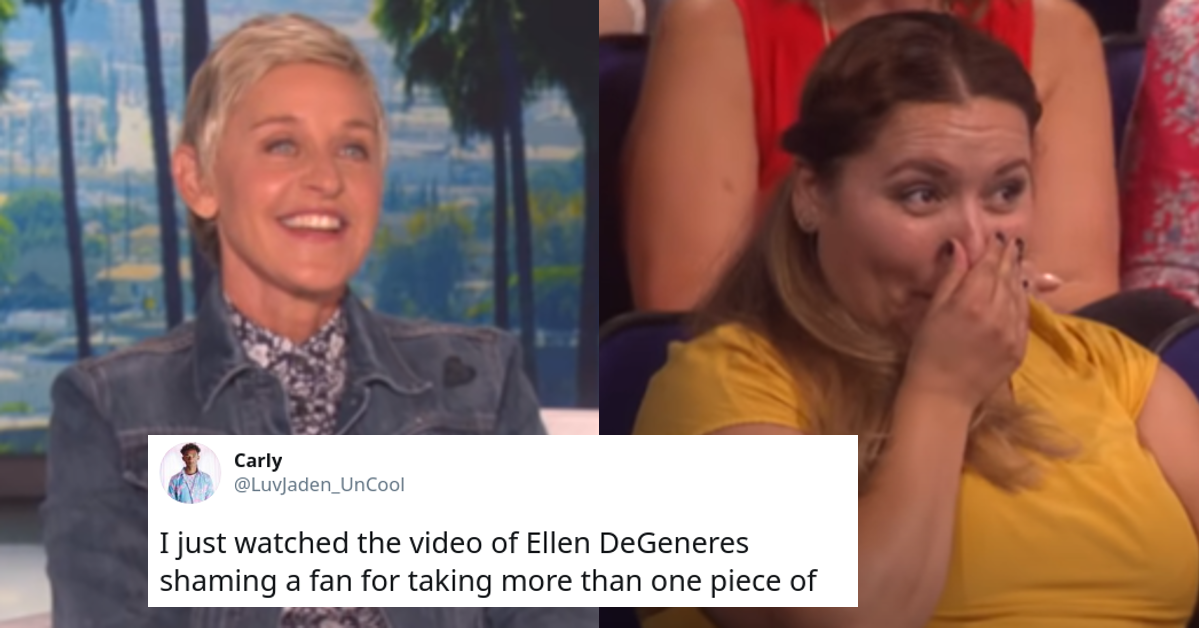 It's no secret that Ellen's been in the crosshairs of several high-profile media coverage stories once tales of a toxic workplace began leaking out online. Several employees from the show have said that producers on Ellen subjected workers they supervised to hostile conditions and behavior ranging from verbal abuse to sexual harassment, which has prompted an internal investigation from WarnerMedia.
Article continues below advertisement
What did Ellen DeGeneres do recently that's got so many people hating on the host?
Everyone and their mother is on Twitter throwing names of personalities (including themselves) they believe would be a good replacement for DeGeneres. Some have even speculated that James Corden would be making the transition, but he's got his own history of reportedly mean-spirited and toxic behavioral problems. Personally, I think if Ellen is coming off the air, the safe bet would be to replace her with Lily Singh, at least for the interim.
Lily's already an NBC employee and she could fill in Ellen's time slot while the network searches for another high-profile replacement for DeGeneres. But, if audiences like what Lily's bringing to the table and she's bringing in viewers, just keep her there.
But enough of me playing network exec. It hasn't even been confirmed that Ellen DeGeneres is going anywhere.
Article continues below advertisement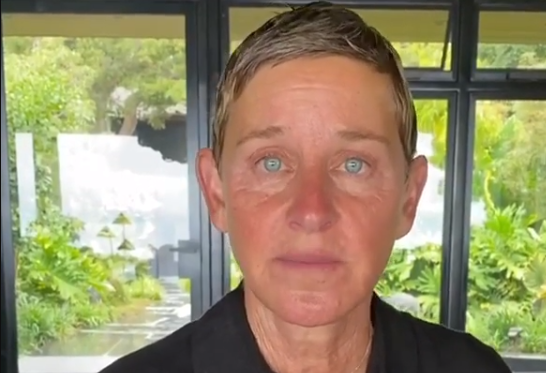 It's kind of insane to think that just a short while ago, the comedian who was billed as being an overwhelmingly positive force was having a Presidential Medal of Freedom being draped across her neck by Barack Obama himself as tears of joy streamed down her face. The daytime talk show host who constantly highlighted positive internet stories and would invite viral stars on her show, easily fended off accusations of racism (no one believed it), is now finding herself the subject of scorn.
Article continues below advertisement
Ellen DeGeneres' apology video has fallen flat to some folks on Twitter.
Although Ellen apologized, stating that she had no idea her employees were being treated as such by members of her staff, some of who have already stepped down from their roles, many people online weren't "buying it". Many people think that there isn't anyway Ellen couldn't have known about producer behavior and that she was guilty of some mean, bitter, and spiteful behavior herself.
Article continues below advertisement
And this 2017 clip of Ellen "shaming" an audience member for taking two gifts, is being billed as proof of the host's "true colors." It all started when a fan named Nancy was filmed taking an extra gift from a table that packed merchandise from the show meant for audience members. Nancy had taken some extra swag for her sister, who couldn't attend the taping of the program.
Little did Nancy know, but there were cameras rolling on her the entire time and that footage would come back to be used against her in a "mean-spirited" bit that saw Ellen grill her in front of the entire studio audience for taking more than her fair share of swag. Nancy tried explaining that she only grabbed additional gifts for her sister, but Ellen countered by saying, "A lot of people's sisters couldn't come."
Article continues below advertisement
Article continues below advertisement
Ellen then continued, saying, "You are one of those people who go trick or treating and take the whole bowl!" Nancy responded with an emphatic, "No!" and then Ellen ordered her to go to "Ellen jail."
Actor and stand-up comedian Brad Garrett has stated it's "common knowledge" Ellen doesn't treat people with kindness on her show; he's appeared on Ellen six times from 2004 until 2007.
Ellen issued a lengthy apology after word spread of employee mistreatment on her program: "As someone who was judged and nearly lost everything for just being who I am, I truly understand and have deep compassion for those being looked at differently, or treated unfairly, not equal, or - worse - disregarded. To think that any one of you felt that way is awful to me," the host said.
Article continues below advertisement
While there's a lot of talk of Ellen being replaced, Today reports that the host will be back on air by September 9th for the 18th season of her show: "no one is stepping in or taking over," according to a source that spoke with the outlet.