WarnerMedia Has Announced Investigation of 'Ellen' for Toxic Environment
Ellen DeGeneres has been dogged by rumors that she's a toxic presence on the set of her show, and now the show is under a formal investigation.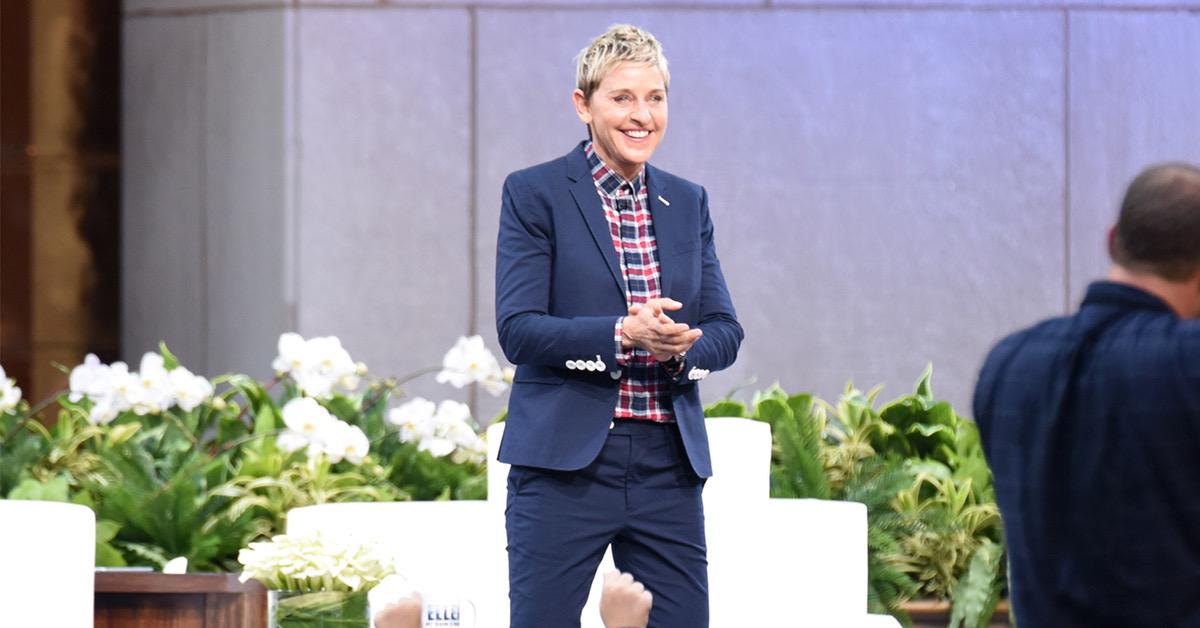 WarnerMedia has announced that it will be investigating The Ellen DeGeneres Show following a series of claims that the long-running daytime series has a toxic workplace environment. The news was announced to employees in a memo at the end of July. The investigation will feature interviews with current and former staffers on the show about their experiences working there.
Article continues below advertisement
Does 'Ellen' have a toxic work culture?
The news that Ellen would be investigated comes after a number of reports that employees on the series were facing harsh treatment. In April, Variety investigated how some of the show's long-time employees were being treated amid the coronavirus pandemic, and discovered that employees had not been told what plans for the show would be during lockdown and that they would be receiving pay cuts.
Article continues below advertisement
All of this came as the show hired non-union employees to mount a version of the show from the host's home in Los Angeles. Although they were told that they would be receiving a pay cut, the show's employees were restored to their full salaries before the Variety article was published. As it turns out, though, miscommunication was not the worst problem the employees faced.
Other reports suggest that employees faced racism and discrimination on 'Ellen.'
A report published in July by BuzzFeed suggests that employees at Ellen faced a wide array of discrimination ranging from micro-aggressions to jokes at the expense of minority employees of the show. One incident involved a joke that suggested that two Black employees with similar hairstyles were easily confused for one another. Ed Glavin, one of the show's producers, also received criticism for statements he made to another employee.
Article continues below advertisement
"We are truly heartbroken and sorry to learn that even one person in our production family has had a negative experience. It's not who we are and not who we strive to be, and not the mission Ellen has set for us," Ed said in a joint statement with other producers.
Article continues below advertisement
"For the record, the day to day responsibility of the Ellen show is completely on us," the statement continued. "We take all of this very seriously and we realize, as many in the world are learning, that we need to do better, are committed to do better, and we will do better."
Is Ellen DeGeneres mean?
Even as the toxic environment of her show has begun to take center stage, rumors have also begun to circulate that Ellen herself is a mean boss. These rumors contradict the persona of decency and good humor that she presents to the public. Now, that persona has come into question as others have suggested that Ellen has been mean for years, and her private behavior has been ignored by those who were in a position to stop it.
In a recent Twitter thread, she was even branded as "one of the meanest people alive." The thread suggests that she has complained about a waitress's chipped nail polish and has also asked that interns working for the show never make eye contact with her. She may not be the sunny talk show host that many think they know and love.