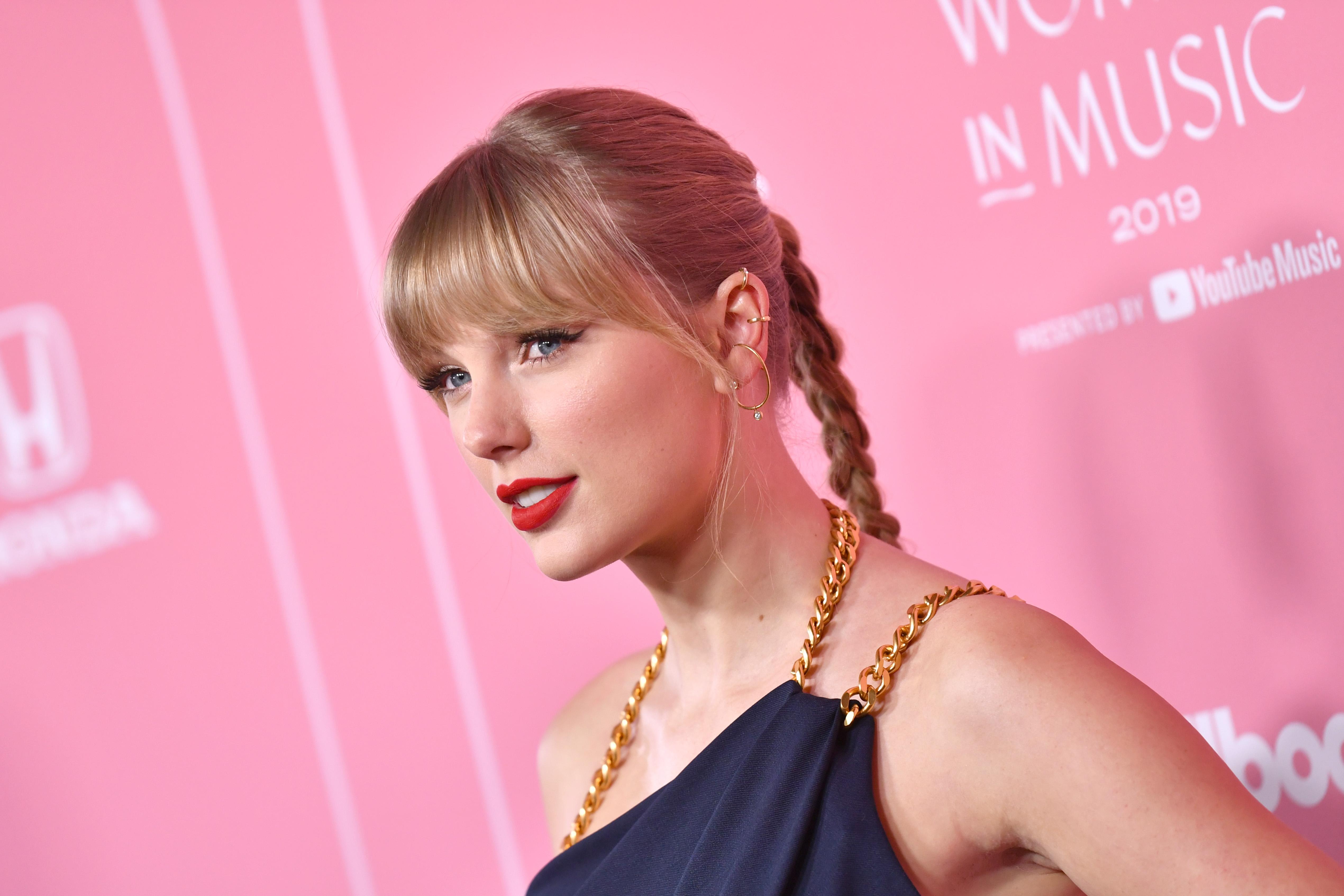 Taylor Swift's "Folklore" Is Bringing out All the Feelings and All the Memes
Recently, Taylor Swift did something that caught everyone (even Swifties) off guard. She went ahead and surprised everyone with her eighth full-length album called "Folklore". Since its release, fans have been going wild over her surprise album that focuses on a new sound. Critics have also been fawning over it.
Article continues below advertisement
Music Junkee's Joseph Earp called it "one of the best albums of her career" and Rolling Stone's Rob Sheffield wrote, "Some of us have spent years dreaming Taylor would do a whole album like this, but nobody really dreamed it would turn out this great. Her greatest album — so far."
It's safe to say that "Folklore" has taken over the world right now and been a delightful distraction from the current state of the world. While the album has been abuzz, it's important to note that the majority of it is filled with sad, slow, and introspective songs about loss, regret, and what-ifs.
TikTok and Twitter have taken it upon themselves to share their feelings on "Folklore" the best way they know how — with memes. From commentary on how depressing this record is during an even more depressing era in life to theories that this entire record to a love letter to suspected ex Karlie Kloss, these memes made us laugh out loud.
Some couldn't help but compare her prior album, "Lover," to "Folklore."
While "Lover" was filled with pop bangers, bright colors, rainbows as far as the eye could see with its first single being a fast-paced anthem to self-love called "Me!", "Folklore" is pretty much the opposite of that in every way.
Article continues below advertisement
Happily married people are having to dig deep to relate to the album.
One common TikTok meme for "Folklore" is the running joke that this album is so good and moving that even people in the happiest relationships are having to go back to past relationships to relate to Taylor's songs.
Article continues below advertisement
Others joke that Taylor did more during quarantine than they will do in their entire life.
While Taylor was making arguably the best album of her career during quarantine, others were doing, well, pretty much nothing (or playing Animal Crossing).
Article continues below advertisement
"Folklore" made some feel like they were living out their teen years again.
If you're a millennial listening to "Folklore," then it may take you back to being seventeen again, watching One Tree Hill and The O.C., brooding in your bedroom about your crush in chem class.
Article continues below advertisement
Many fans are convinced the entire record is a love letter to Karlie Kloss.
Fans have been going wild with speculation that some of the songs on the album contain queer Easter eggs or are about suspected ex-girlfriend of Taylor Karlie Kloss.
Article continues below advertisement
"Folklore" led to speculation that maybe Taylor and her boyfriend, Joe Alwyn, called it quits.
"Folklore" is so sad and filled with lyrics dripping in heartbreak and longing that fans were wondering if she was no longer with her boyfriend, Joe Alwyn.