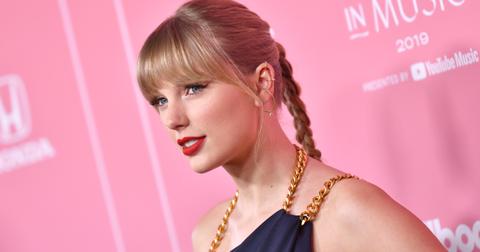 Taylor Swift's "Folklore" Is Bringing out All the Feelings and All the Memes
By Katie Garrity

Jul. 27 2020, Published 8:56 p.m. ET
Recently, Taylor Swift did something that caught everyone (even Swifties) off guard. She went ahead and surprised everyone with her eighth full-length album called "Folklore". Since its release, fans have been going wild over her surprise album that focuses on a new sound. Critics have also been fawning over it.
Article continues below advertisement
Music Junkee's Joseph Earp called it "one of the best albums of her career" and Rolling Stone's Rob Sheffield wrote, "Some of us have spent years dreaming Taylor would do a whole album like this, but nobody really dreamed it would turn out this great. Her greatest album — so far."
It's safe to say that "Folklore" has taken over the world right now and been a delightful distraction from the current state of the world. While the album has been abuzz, it's important to note that the majority of it is filled with sad, slow, and introspective songs about loss, regret, and what-ifs.
TikTok and Twitter have taken it upon themselves to share their feelings on "Folklore" the best way they know how — with memes. From commentary on how depressing this record is during an even more depressing era in life to theories that this entire record to a love letter to suspected ex Karlie Kloss, these memes made us laugh out loud.