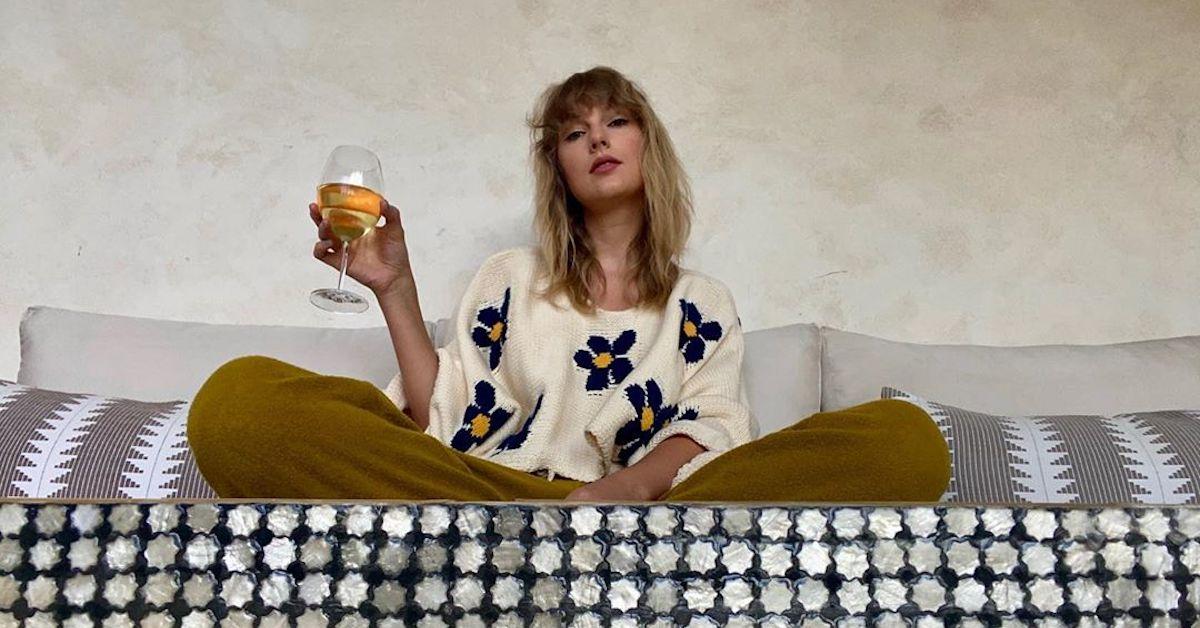 Where Is Taylor Swift Spending All Her Time During Quarantine? She Has Company
Taylor Swift has been quarantining herself just like the rest of us. But where has she been spending all her time, and who has she been spending it with?
Celebrities – they're just like us. The worldwide coronavirus pandemic has forced your favorite entertainers back into their homes to spend time waiting and wondering when it'll be safe to go back to some semblance of normal.
Pop superstar Taylor Swift is one such celebrity, but when she makes a move, the whole world wants to know about it. What's she up to? How is she feeling? What TV is she bingeing? These are all important, valid questions.
Article continues below advertisement
But one major question revolves around Taylor's location during quarantine. Where is she at? Who is she spending time with? If these questions are keeping you up at night (or maybe that's your heartburn from eating tacos at 2 a.m.?), read on.
We've got all the details we can currently find on what Miss Americana is up to while isolating until the novel coronavirus has lessened its grip on society. You might be surprised at the juicy information we've managed to dig up.
Article continues below advertisement
Where is Taylor Swift spending her time in quarantine?
Like many of us, it looks like Swift is spending her time at home, though her exact location is unclear. Her several Instagram posts, however, reveal that it's likely just the same place she typically spends much of her time. The big news is who she's spending it with. Are you ready for this? Taylor seems to be self-isolating with her boyfriend Joe Alwyn. For a couple that tends to keep things private, this is a pretty interesting turn of events. For three years, they've kept things private.
But the 29-year-old actor has been taking to his Instagram account posting photos of Swift's cat Benjamin Button as of late, which can only mean one thing: He's quarantining with his girlfriend. Considering Swift has also been posting photos of her feline friend, it's safe to say they're enjoying this time together while they can. And right now, it looks like Joe is a big fan of Benjamin Button and his striking blue eyes. Who could blame him?
Article continues below advertisement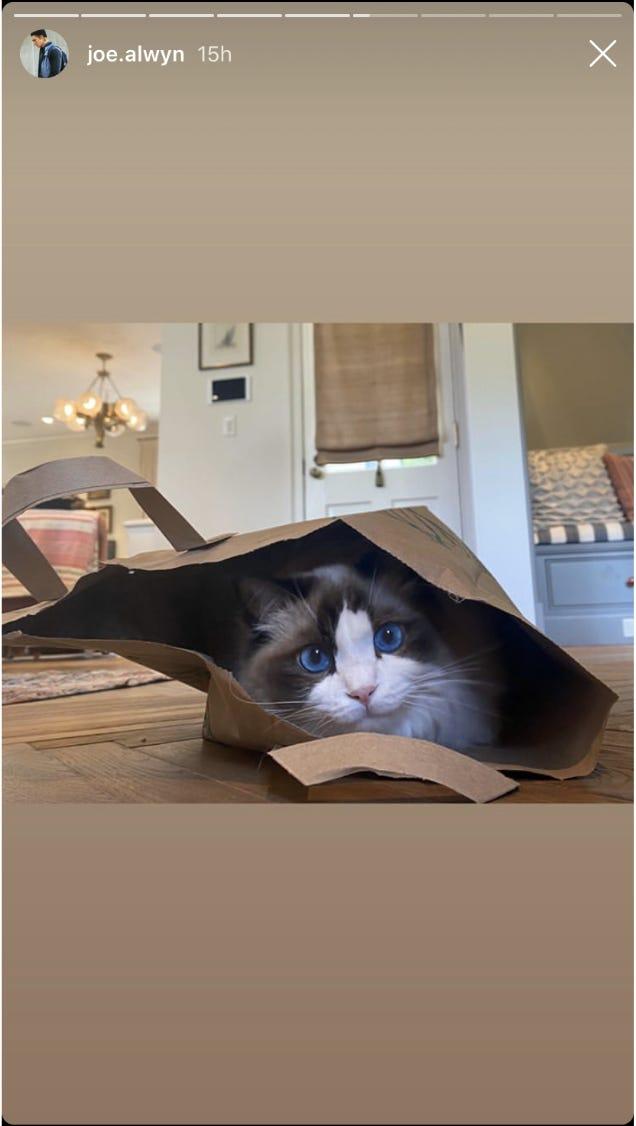 Joe hasn't been seen tagging Swift in any of his photos or pointing her out in any way, but fans have been pointing it out all across his social media platforms. Perhaps he thought he was being sneaky, but you can't fool the Swifties. It looks like the pair will be hanging out together for the foreseeable future, or at least until the quarantine has lifted somewhat and it's safe to hang out in more public places again.
Either way, we also hope Swift is making some new music while she can. This has obviously been a very difficult time for all of us, so hearing some new music from the "Lover" singer would make thousands of fans' lives if they had some sort of Swiftie light at the end of the coronavirus tunnel. It could happen, if we wish hard enough. For now, we can always wonder what she and Joe are getting up to.