Here Are the Most Important Easter Eggs in Taylor Swift's New "ME!" Music Video
After months of waiting, Taylor Swift fans are finally enjoying her highly anticipated music videos. The star confirmed there were many easter eggs in her new release, read on to see them all.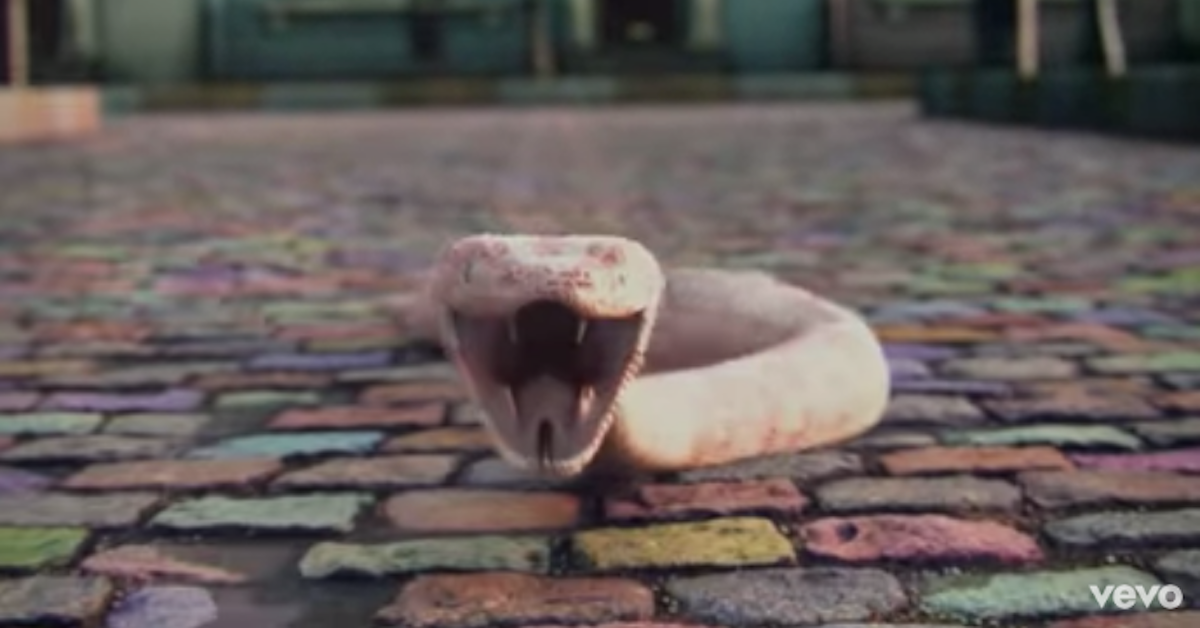 The new video for Taylor Swift's "ME!" is out and can we talk about how Tay Tay is probably the only person in the world who could pull off that track title? Fans have been waiting for her latest drop ever since the 29-year-old pop star began teasing her seventh studio album on Instagram back in February.
Article continues below advertisement
And now that we finally have the video for "ME!," fans have been living for the explosion of cats, pastels, positivity and French that figure prominently in the video. But when Taylor herself took to YouTube live chat to confirm that she had stacked the clip with easter eggs, her die-hards had to go over every second of the video with a fine-toothed comb.
"Okay regarding Easter Eggs," the "Love Story" singer typed out on YouTube. "There are a lot of them in this video. Some you'll find out right away and some will take a minute to reveal their meaning (omg why am I talking like a sorcerer)."
Article continues below advertisement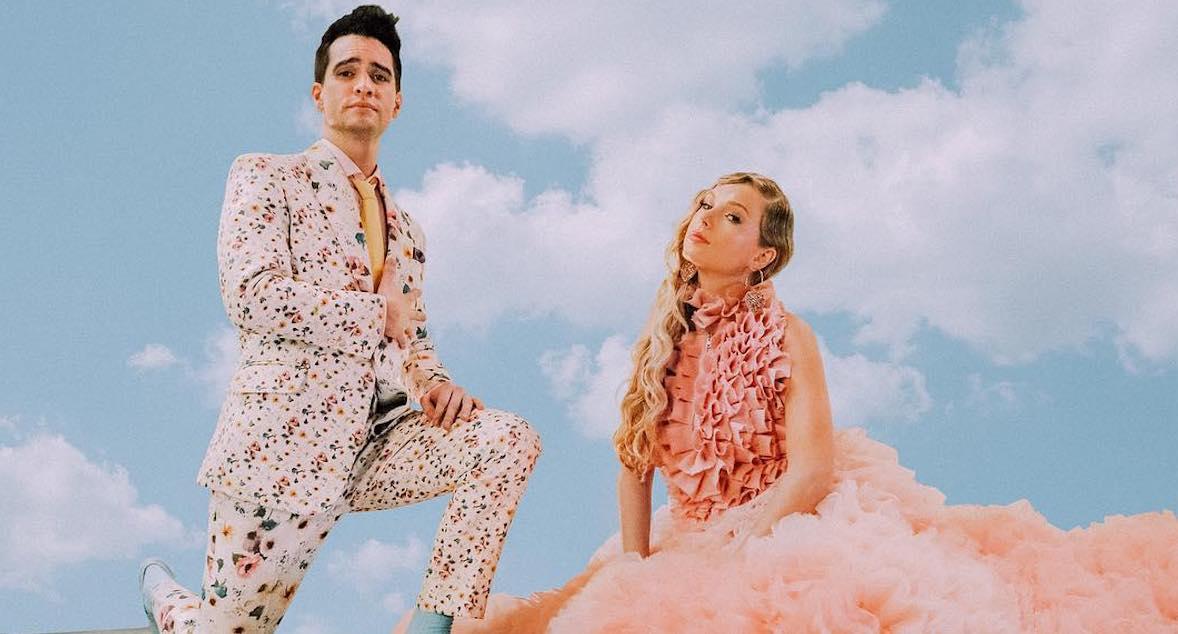 Thanks to the star's dedicated fan base and the hours of detective work they've all put in, we've managed to compile some of the clues Tay Tay wants analyzed. But first, watch "ME!" if you haven't seen it before, or to get an idea of what all we're about to talk about.
Keep reading for the easter eggs Swifties have uncovered so far.
Article continues below advertisement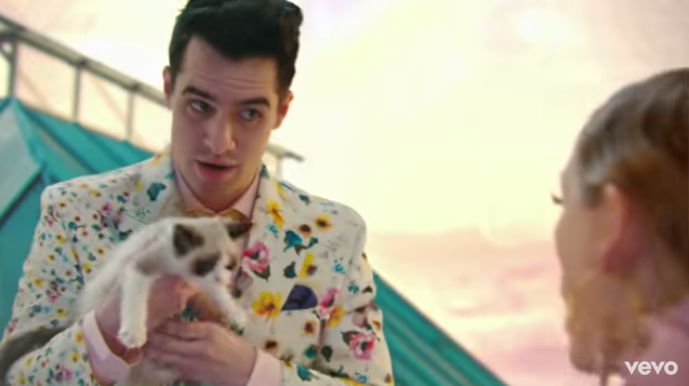 A New Cat? Or Engagement to her longtime boo?
Has Taylor added another cat to her family? The star is famous for adoring her cats Meredith Grey and Olivia Benson and at one point in her video, Panic! At The Disco's Brendon Urie presents her with an engagement ring, which she promptly rejects. Some fans even noticed the word "No" was spelled in jewelry on the floor.
Article continues below advertisement
Next, he brings out an adorable kitten who Taylor gladly takes from him. "Oh and there's a secret in the video I've been keeping for months — let's see who can guess it," she teased a bit ago. Considering the "No" spelled out in jewelry, we're thinking she didn't get engaged to current boyfriend Joe Alwyn but rather added another kitten to her pack.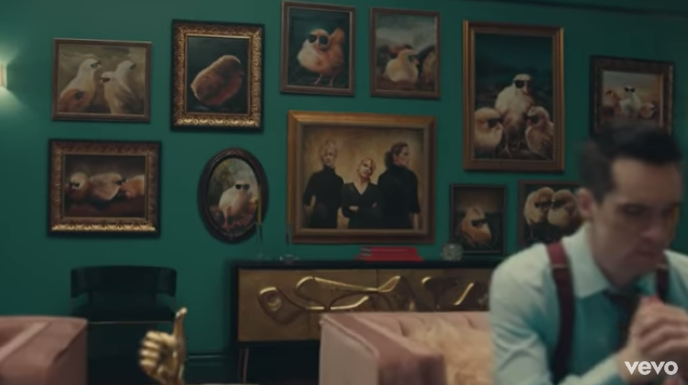 Article continues below advertisement
A Dixie Chicks Collab
When Taylor sings, "There's a lot of cool chicks out there," we pan to a wall of literal chicks. There are three in almost all of them, which supports our kitten theory. However, one of these paintings stands out for being a portrait of the Dixie Chicks.
The country girl band responded to Taylor with the big eyes emoji in a tweet, and Taylor cryptically wrote back "Chicks stans never unstan," so fans are thinking they're probably definitely collaborating on a song for her forthcoming album.
Article continues below advertisement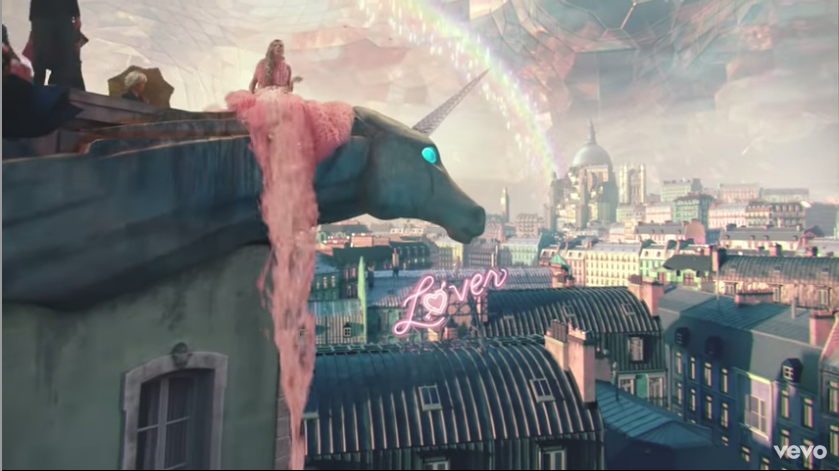 A New Track Called "Lover"
Speaking of the new album, did anyone else notice the word "lover" appeared on a building behind Taylor Swift and the unicorn she's riding? "Is the next track going to be called 'Lover'?" one fan asked on Twitter.
Article continues below advertisement
"I'm calling it now — there's a track called 'Lover' on #TS7," responded another. Other fans are even thinking that "Lover" might actually be the name of her upcoming album. I suppose we'll have to wait and see who's right!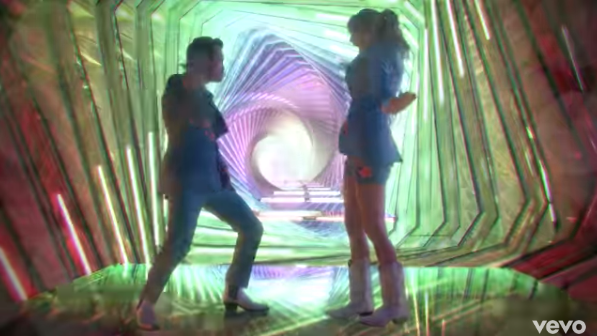 Article continues below advertisement
Cowboy Boots
Supporting our Dixie Chicks theory is the fact that Taylor Swift appears in cowboy boots during one of the scenes of this music video. While this banger is the definition of pop, the cowboy boots (along with the "Goodbye Earl" singers painting) seems to indicate Taylor is going back to her country roots.
As indicated by the not-at-all subtle snake imagery at the start of the video — in addition to the snake clouds, which chase Taylor but then quickly disappear, it's clear that Taylor is putting the "Reputation" era behind her.
Article continues below advertisement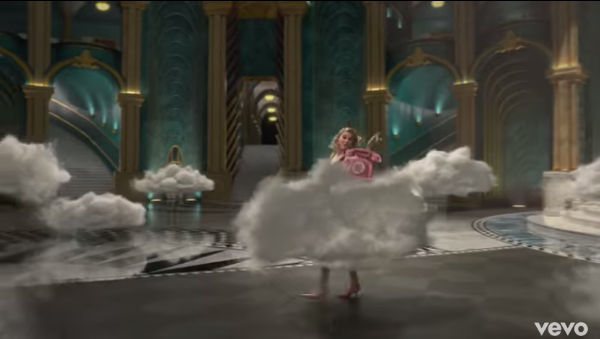 Which brings us to the "Look What You Made Me Do" phone...
TS7 promises to be a whole new era for Taylor who, at the start of her clip, sings the line, "I know that I went psycho on the phone," while pointing to a phone that looks a lot like the one she used in her "Look What You Made Me Do" vid.
Article continues below advertisement
Fans pointed out a key lyric in "Look What You Made Me Do": "I'm sorry, the old Taylor can't come to the phone right now. Why? Oh, 'cause she's dead!" We're thinking this means that whatever country vibes Taylor is cooking up for her new album is going to be something of a rebrand for the Grammy-winning pop star.
We can't wait for this new Taylor album and will be anxiously awaiting for it to drop. You can watch the full video below to see if you spot any more easter eggs!