Behind the Scenes of "Reputation": Here's What It's Like to Tour with Taylor Swift (EXCLUSIVE)
A member of her opening band opened up about America's biggest tour.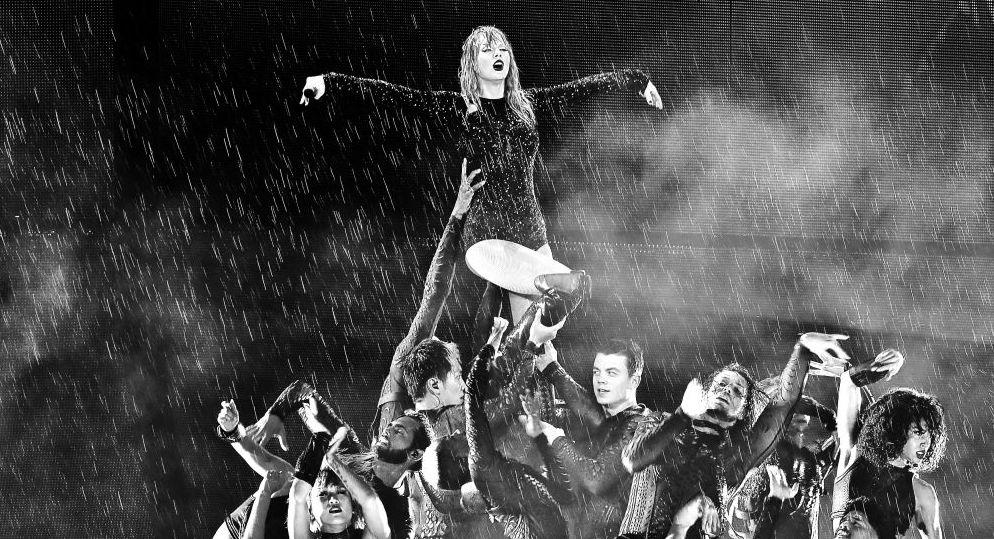 In an exclusive interview with Distractify, musician Ceci G — the keyboard player who accompanied opener Charli XCX on Taylor Swift's seven-month, 53-city international tour — dished about Taylor's devoted fans, celebrity friends and what it was like to be part of the biggest tour in the country.
Article continues below advertisement
Taylor, 29, is no stranger to sold-out stadium tours worldwide, but she managed to outdo even herself with Reputation, which broke the record for the highest grossing U.S. tour this year, racking up $345 million, according to Forbes. Reputation came in second place for the world title, falling only behind Ed Sheeran's 2018 tour. "The fact that Taylor was able to fill 60,000 seats for every show was pretty insane," Ceci chuckles.
The tour will be released on Netflix on December 31st, so everyone can enjoy the performance, along with "some interviews with Taylor" from the comfort of wherever they're spending the holidays. We expect "New Year's Day" will be performed. What better way to ring in 2019?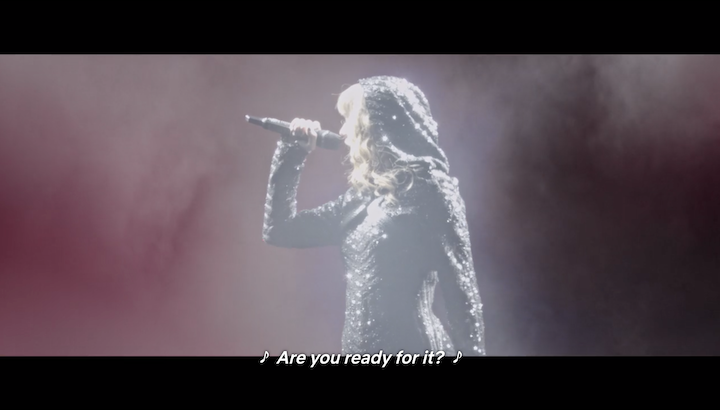 Article continues below advertisement
So, what's it like spending seven months with Tay Tay?
Despite all her commercial success and impressive net worth of $320 million, the 1989 singer-songwriter sounds surprisingly down to earth. We've already covered how kind she is to waitstaff, but she went above and beyond when it came to the people working on her Reputation tour.
"She engages with everyone and says hi to everyone, regardless of the amount of people who are working for her," Ceci told Distractify exclusively. "She would periodically pop into our room and say 'How it's going? How's everything?' I really valued that because it's really such a large tour that she could easily just not have been present at all."
But it's not just her coworkers (can you even call them that when you're one of the world's biggest pop stars?!) she manages to charm with her friendliness, she's also totally devoted to her fanbase, the self-proclaimed "Swifties."
"Taylor does a meet-and-greet before and after every single show on the tour," Ceci mentioned over the phone, "so even if her set finished at 11:30 or 11:45, she was around doing meet-and-greets til, like, midnight every single show." Which is wildly impressive considering she could easily go straight to bed or to the bar after her performances without losing any of her die-hard following.
Article continues below advertisement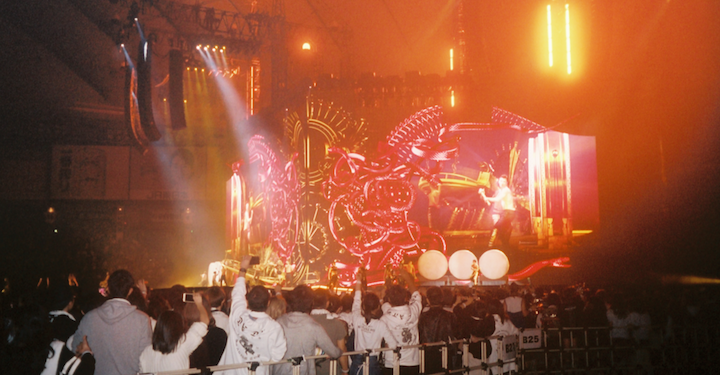 Outside of work, it sounds like she spends a lot of time with her mom and dad, who "traveled with her on the tour." According to Ceci, "her parents play a really integral role in her career."
In fact, Taylor's mother even has a hand in "picking out" the Swifties who make the exclusive cut to enter her pre- and post-show meet-and-greets. But first, fans have to grab her mom's attention in a massive stadium tour filled with tens of thousands of devoted fans.
Article continues below advertisement
Swifties will do just about anything to secure a spot at Taylor's meet-and-greets.
One of the most decked out parts of each of T-Swift's concerts is the area she ropes off to hold her meet-and-greets. During the Reputation tour, that spot was called the Rep Room, and it looked pretty enviably goth. Just take a look at this snake-encircled column and that gaudy black throne.
But one can't simply pay one's way into the Rep Room. Actually, only a handful of Swifties make it through the black and fluorescent portal and they're handpicked by Taylor's team. By team, we mean her mom.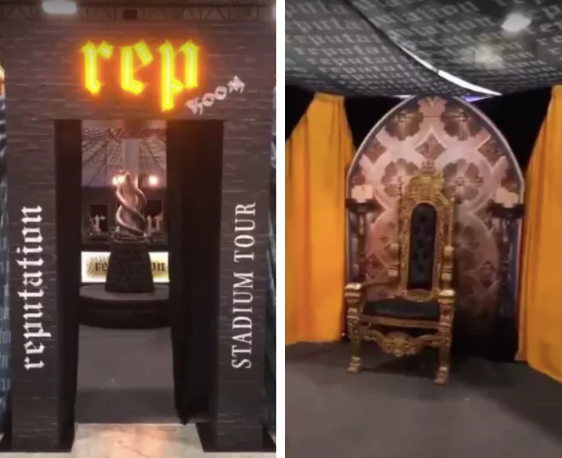 Article continues below advertisement
"Taylor's mom will pick some fans to do the meet-and-greets, so the crazier your outfit is, the more likely she'll find you in the audience," Ceci explains. "People are aiming to take it all out so she can spot them in the audience."
Her fans wear "all-original outfits that they sew" and craft from scratch, which are meant to "portray some version of Taylor, whether it be her in a music video or some obscure reference to something she's said."
"People get really creative," laughs Ceci. "I have a family friend who's a big Taylor fan and she dressed up like a lobster. I asked her [about] the lobster outfit and she said there was a music video where Taylor is holding a lobster?" We laugh about this very obscure reference. "But, the people have the wildest outfits."
Committed Swifties come back year after year for Taylor's performances, hoping to secure a spot in the Rep Room. "There were people I met who could come up to me and be like, 'Yeah, I came to four of the shows' and they were right up at the front, and I was like, 'Wow, you really shelled out a lot, you must be a very committed fan," Ceci recalls.
Article continues below advertisement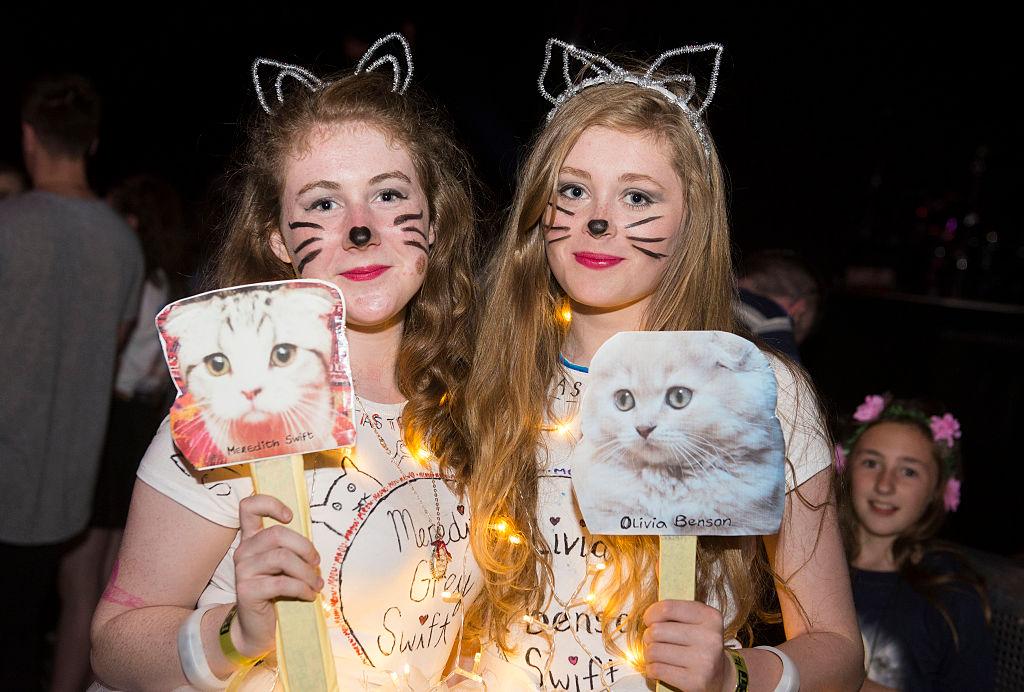 And they're prepared to spend a pretty penny to take their chances at being noticed. This year, Taylor's concert tickets ranked at third most expensive, behind only The Eagles and Ed Sheeran (enough with him, already!).
"It was pretty top dollar," Ceci explains. "People are paying a couple thousand dollars to be in the [Snake] Pit, right at the front," where they have the best chance of being spotted by Mama Swift. The average ticket (you know, where you're standing with the plebs) goes for about $208, according to Forbes.
Article continues below advertisement
Sometimes, it gets downright creepy.
"I can see how die-hard her fans are," Ceci mulls. "I've never witnessed die-hard fans like that in my life." It's difficult for me to imagine someone thinking they're my new best friend just because they've seen me sing songs a couple of times.
"It's interesting seeing how people treat celebrities, they really feel as if they're a part of their lives, you know?" she tells me. "They'll come back years later and be like, 'I met you, here's a photo of us together and here we are now, we've grown so much!' Taylor will say one thing to somebody and it'll really change their outlook on their life."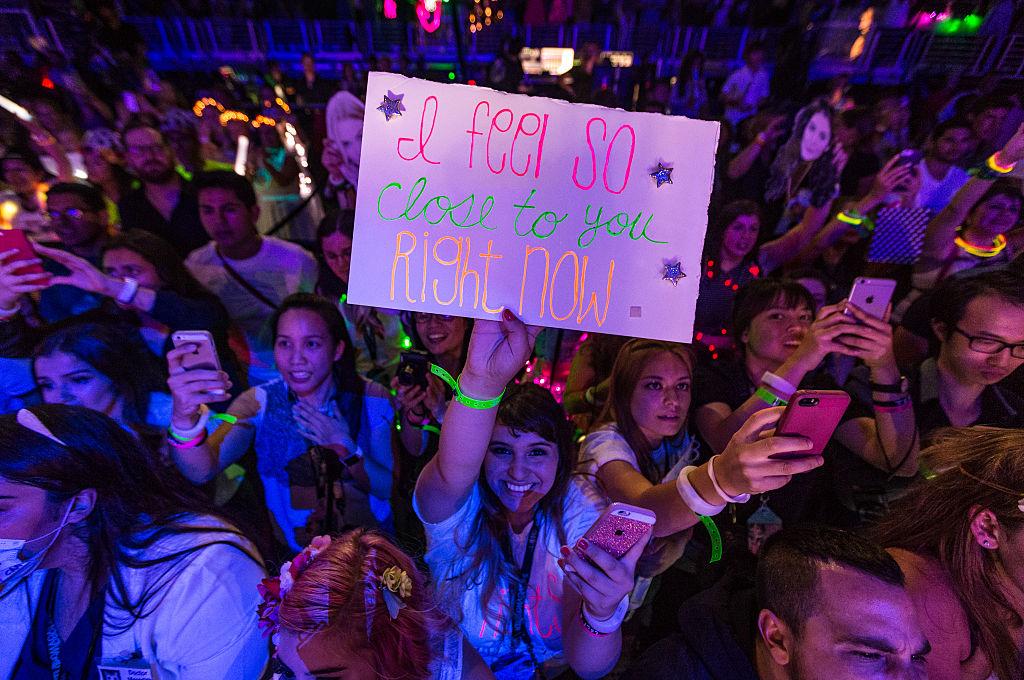 Article continues below advertisement
This kind of capital-O Obsession is what's caused Taylor to take every possible measure when it comes to her security team, who would fly out "two or three days before every [Reputation] show to scope out the entire space." Not to mention the fact that she can never go anywhere without her "whole security team" and "bodyguards."
Her quasi-presidential detail recently made waves when fans learned she was using facial recognition to weed out some possible stalkers from her crowd of 60,000. Although Ceci "had no previous knowledge of them doing that" (which begs A LOT of further questions), she's not surprised. After Ariana Grande's Manchester concert and the 2015 Bataclan attack, celebrities aren't taking any chances when it comes to safety.
"She definitely has a lot of stalkers and there have been a few moments when people have tried to attack her, so her intense security details [keeps] lists of people they monitor or ban from the show," she explains. "I wasn't completely aware of the threat alerts every day, but I know they were higher some days than others."
The "intensity" of her security team has even given way to some rumors, the most popular of which claims Tayor enters and leaves her concerts in a human-sized suitcase. "That's really hilarious but I've never heard that before," Ceci says of the anecdotes. She continues, "She's actually a really tall person, so she'd have to be in a really large suitcase to fit in there comfortably."
Which explains why she's so hush-hush about her boyfriend, Joe Alwyn.
Article continues below advertisement
Not wanting to be bothered by other people seems to be a theme in Taylor's life, who wasn't really spotted hanging out with anyone on Reputation, besides her parents. Her celebrity friends attend her shows, sometimes "multiple," but they don't seem to chill together before or after. In fact, her inner circle sits together in a VIP area named after her cats.
"There's a sectioned off area called Club Meredith or Club Olivia, both named after her cats," she explains. "That's where her friends and family would hang out and sometimes I'd watch the show from there. I met Gigi Hadid and the Haim sisters there briefly," she says of the celebrities she noticed in the Snake Pit time and time again.
Article continues below advertisement
Her boyfriend, Joe Alwyn, 27, wasn't spotted in the crowd or hanging with Taylor much either over the course of Reputation, but Ceci's "sure he was around at some point." The British actor and Taylor have been going steady for quite some time, and Ceci confirms "she's been dating this person for a couple of years now."
Boyfriend goss aside, one of the biggest things to come out in 2018 is still ahead of us. On New Year's Eve, Taylor's Reputation Netflix special will give fans who couldn't see her in concert a full view of the multi-city tour.
Ceci even got to take a first look on the penultimate night of the tour when Taylor "rented out a theater" to screen the Netflix special late into the night.
Viewers can catch the whole Reputation show on Netflix, December 31. Take it from Ceci, "it's a pretty big deal."