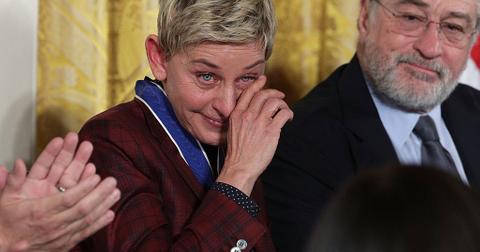 Is Ellen Ending Her Talk Show? It's Definitely Been a Rough Year for the Host
By Pippa Raga

Updated
In late 2018, lesbian legend and comedian extraordinaire Ellen DeGeneres — affectionately known on a first-name basis to all of America — considered leaving her beloved daytime talk show.
Ellen revealed to The New York Times that December that she had been weighing her options when it came to her long-running show. But the celebrity, who featured on Forbes' "Richest Self-Made Women List" for her impressive $275 million net worth, also told supermodel Gisele Bundchen she was not ready to retire, in an episode that aired around the same time.
Once again, rumors are flying that Ellen could soon be saying goodbye to her talk show. So is she staying or is she leaving? Here's what we know so far.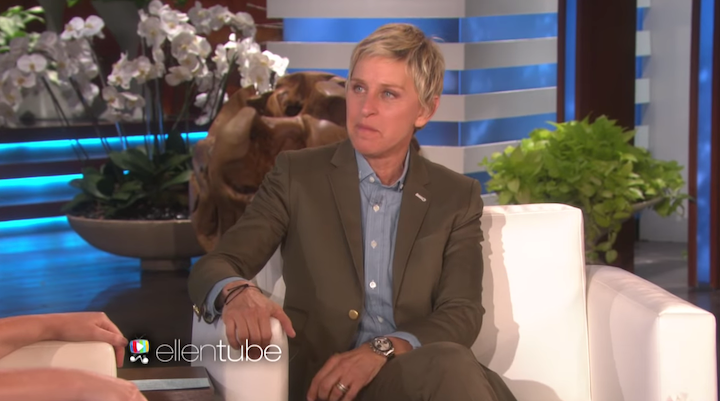 Is Ellen ending her talk show? She has considered it before.
People thought she'd dance on The Ellen DeGeneres Show forever, but — much to the disappointment of fans who adore her moves — she stopped that practice several years ago. What I mean by this is, anything is possible.
The New York Times reported in 2018 that Ellen was "considering a much bigger change, retiring from the long-running hit show that bears her name," citing her hit game show Ellen's Game of Games and Netflix special Relatable as opportunities that might make take her away from daytime TV.
And it seems the Aquarius (as an air sign, I feel you) was torn by the opinions of her trusted brother and her much adored other half, Portia de Rossi. Portia told the Times that her wife is "such a brilliant actress and stand-up" that she doesn't need "this talk show for her creativity."
Meanwhile, her brother thinks she owes it to America to stay on TV, at least in this climate, "making the case that, in the age of Trump, the country needs her positive, unifying voice on television every day."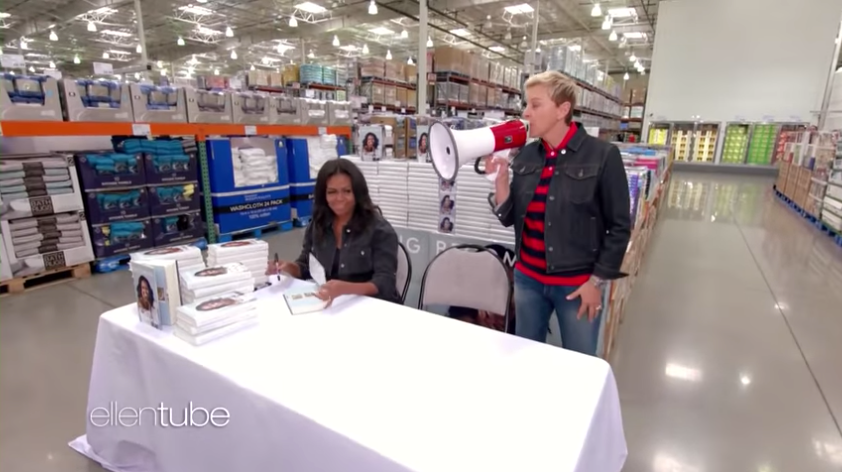 Luckily for us, Ellen ended up listening to her brother. That's because she extended her contract through the summer of 2020. Ellen herself called her afternoon program "escapism for what's going on, one hour of feeling good," and went on to say that "at the core, it's a comedy show. But if it's not funny, at least it feels good."
In May 2019, Ellen extended her contract for three more years.
"I'm excited to announce that I'll be doing my show for three more years," DeGeneres said on her talkshow in May 2019, according to USA Today. "Mostly because I love doing it so much every day, but also because that takes me to the end of my car lease."
At the time, Ellen also tweeted about the news, writing, "Doing this show has been the ride of my life."
How long has Ellen had her talk show?
Name a more iconic female talk show host, I'll wait. OK, yeah, Oprah, but Ellen is clearly the heir to her throne.
After 1998's culture-breaking moment that was Ellen coming out on national television, most of America was supportive of the actress' candor and bravery. But the haters, including her network ABC, which canceled Ellen soon thereafter, were definitely salty about her move.
The public opinion left her dejected, and she didn't make her comeback to TV until 2003, when she started The Ellen Show. Which means she's been doing the talk show for 16 years now, and at least two more seasons are still to come. The only person who's been on the air for longer than Ellen is the buffoon we've come to know as Conan O'Brien.
"No other current daily host has been as successful or celebrated," writes The New York Times of her many accolades, which include 32 Emmys and the Presidential Medal of Freedom, no big deal.
Oh, and those short game bits you see on late-night talk shows (*cough* Jimmy Fallon) all owe their inspiration to Ellen, who's been playing them regularly with guests on her show.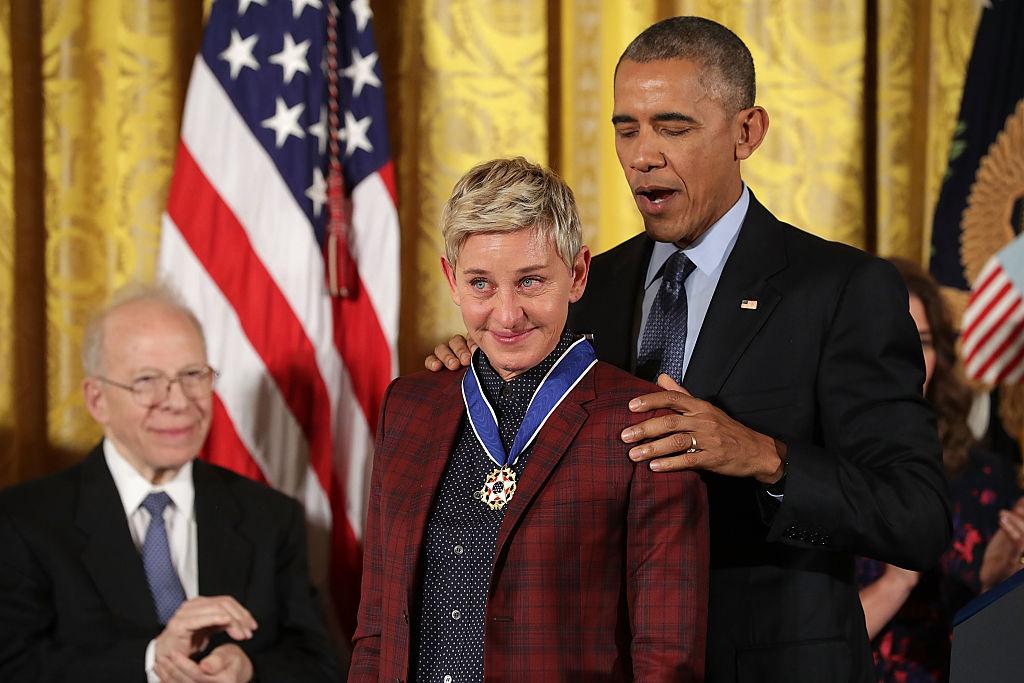 Could Ellen's show get canceled in 2020?
Let's just say 2020 hasn't been a good year for Ellen. (But really, has it been for anyone?) For starters, as with many programs, the novel coronavirus interrupted production of her talk show. Re-runs were shown in the same time slot for a bit when production was still completely shut down.
When Ellen returned in April with new, remote episodes that were filmed at her home, she reportedly did so at the expense of her own crew.
The thing is, Ellen's employees reportedly received no written communication about the status of, well, anything work-related for over a month, two sources told Variety.
"Higher-ups in production would occasionally answer phone calls but reveal little, added one of the sources. The crew was further incensed by the show's recent hire of an outside, non-union tech company to help DeGeneres tape remotely from her home in California," according to the publication.
To at insult to injury, Ellen's crew was reportedly only getting compensated for two, eight-hour work days per week as of April 10. "Only four core crew members currently work on the remote version of the broadcast, added insiders, who find this treatment to be totally inconsistent with DeGeneres' daily message to her audiences: 'be kind,'" Variety reported.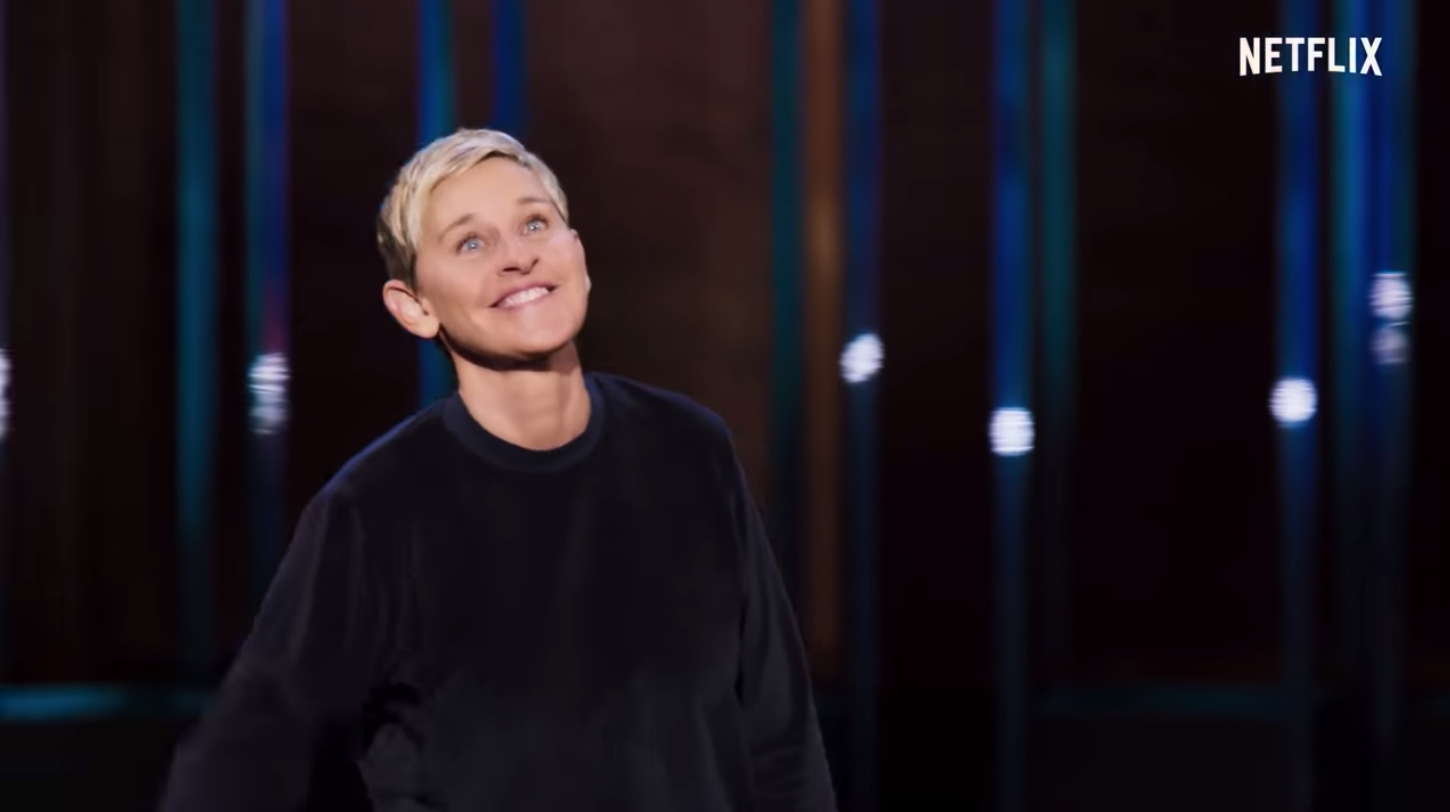 There have also been relentless reports of Ellen's mean/bad behavior from former staffers circulating online. From reportedly refusing to look lower staffers in the eye, to lashing out at writers for their "unfunny" jokes, the picture painted of behind-the-scenes Ellen has been jarring for longtime fans.
Dutch beauty YouTuber Nikkie de Jager — NikkieTutorials — who appeared on the talk show in January, shared about her unpleasant experience.
"Maybe I'm being naive, but I expected them to welcome me with confetti: Welcome to 'The Ellen DeGeneres Show'!" Nikkie revealed in February. "But instead I got greeted by an angry intern, who was a bit overworked. I expected a Disney show, but I got a 'Teletubbies' after dark." Yikes.
Circling back to the original question, despite Ellen's online "canceling," it's not likely that her show will be ending before 2022 — because contracts, and all. Then again, anything is possible at this point. It looks like fans will just have to wait and see what happens when/if Ellen returns to normal production with a live audience.