What Happened Between Elliot Page and Chris Pratt? A Look at the Rumors
Is there a feud between Elliot Page and Chris Pratt? Here's how the actor's names have been connected in the past and what they said.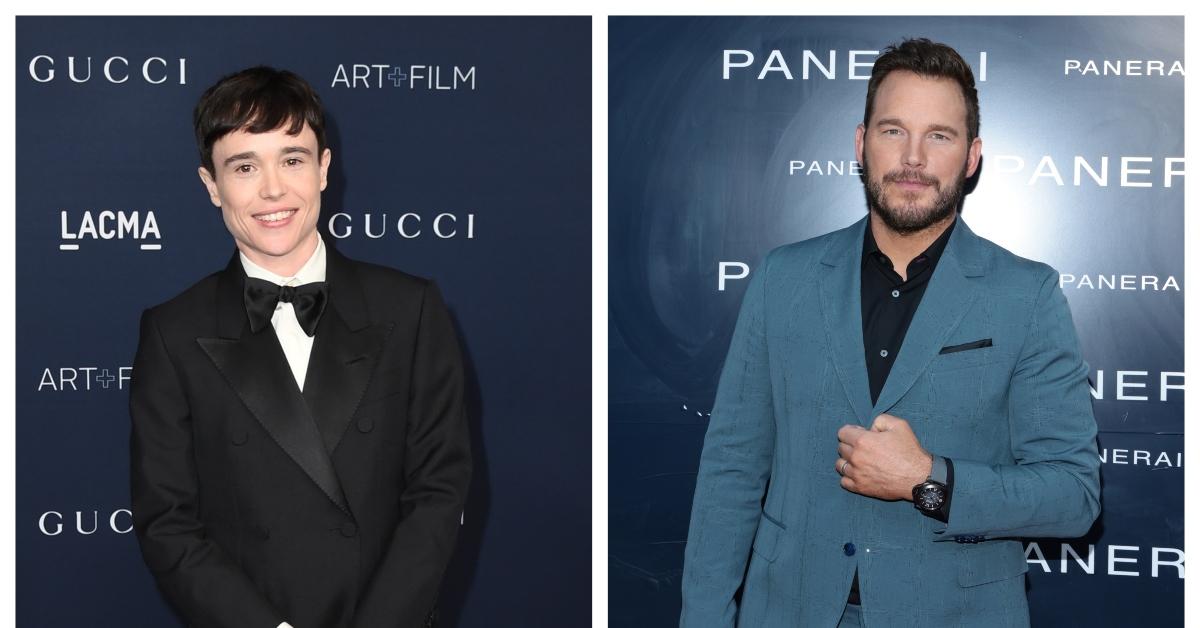 Oscar-nominated actor Elliot Page isn't afraid to speak up — including when it's about fellow actors. In fact, the Juno star previously tweeted out in criticism of Marvel's Chris Pratt. What happened, exactly? And what did the actors say?
Below, we break the whole thing down.
Article continues below advertisement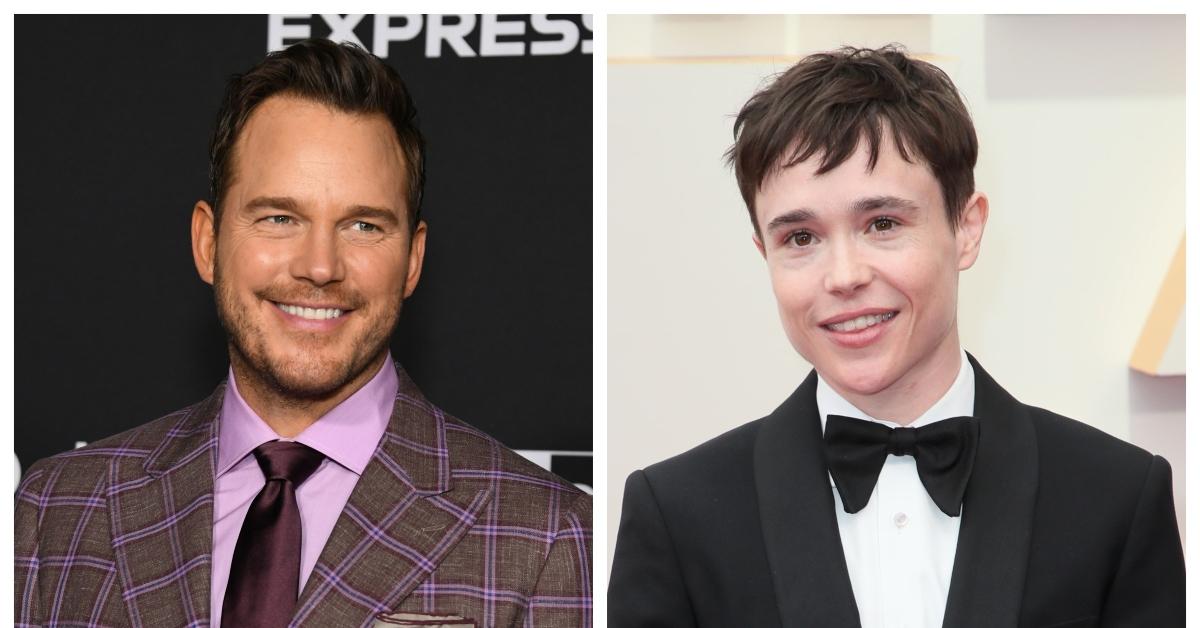 Is there a feud between Elliot Page and Chris Pratt?
In February 2019, Chris appeared on The Late Show With Stephen Colbert and talked about finishing a 21-day fast through his church, and passed along some words of wisdom from his pastor.
Elliot then retweeted a clip from the interview and wrote: "Oh. K. Um. But his church is infamously anti-LGBTQ so maybe address that too?"
Article continues below advertisement
The following day, Elliot wrote a standalone tweet that was seemingly aimed at Chris as well:
"If you are a famous actor and you belong to an organization that hates a certain group of people, don't be surprised if someone simply wonders why it's not addressed. Being anti-LGBTQ is wrong, there aren't two sides. The damage it causes is severe. Full stop. Sending love to all."
Article continues below advertisement
Soon after, Chris released a statement of his own, refuting these claims:
"It has recently been suggested that I belong to a church which 'hates a certain group of people' and is 'infamously anti-LGBTQ.' Nothing could be further from the truth. I am a man who believes that everyone is entitled to love who they want free from the judgment of their fellow man."
Elliot had seemingly been referring to the controversial Hillsong Church in his tweets. But in June 2022, Chris claimed he'd never even gone to that church before. He told Men's Health:
"I never went to Hillsong. I've never actually been to Hillsong. I don't know anyone from that church."
Article continues below advertisement
Since then, Elliot's and Chris's names haven't really been connected — unless you count some unfounded rumors on TikTok.
In June 2023, Elliot released a memoir called Pageboy in which he recalled being approached by a famous acquaintance at a party who told him, "You aren't gay. That doesn't exist. You are just afraid of men" and "I'm going to f--- you to make you realize you aren't gay."
While there is no evidence that Elliot was referring to Chris in his memoir, TikToker @kylemarisa — a self-described "gossip activist" who likes to speculate about Hollywood blind items — posted a video in June 2023 claiming that the actor in question is "allegedly Chris Pratt."
Obviously this is just a rumor, so take that with a grain of salt. Not to mention, this TikToker seems to have gotten this information from "word on the internet" (per a comment she replied to under her video). Some folks online have also noted that the details in Elliot's story do not match up with Chris.