Why Does Everyone Hate Chris Pratt? The Actor Isn't Exactly Everyone's Favorite Hollywood Chris
Why are people so upset with Chris Pratt right now? From past tweets to poor voice acting, the reasons seem quite endless. Yet, Marvel actors defend him.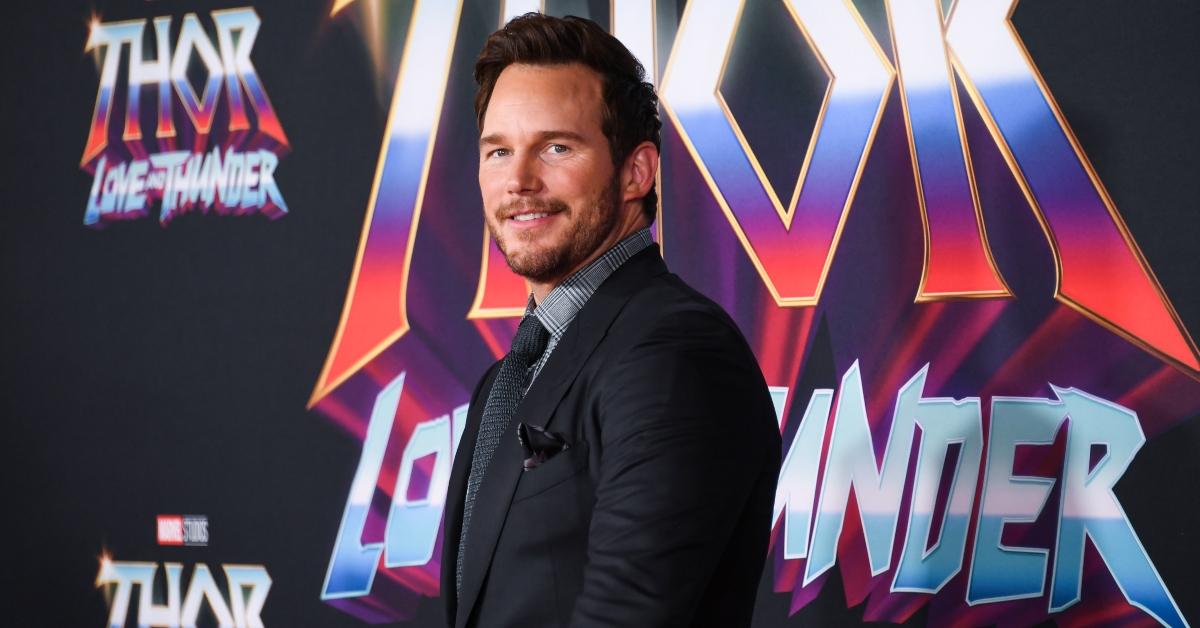 Another day, another controversy. Of course, if we're being totally honest, this one has kind of been going on for a while. On Oct. 17, 2020, a Twitter post of Chris Pratt, Chris Hemsworth, Chris Evans, and Chris Pine was shared with the caption, "One has to go." The response? Overwhelmingly, Twitter users voted Chris Pratt off of "Chris Island," with many saying that he "was banished from Chris Island years ago."
Article continues below advertisement
So, what's with the banishment? Why have people been mad at Chris Pratt for so many years, and why is that hate coming out in full force now? Let's trace the history — from his controversial tweets to his controversial take on Mario in the upcoming Super Mario Bros movie.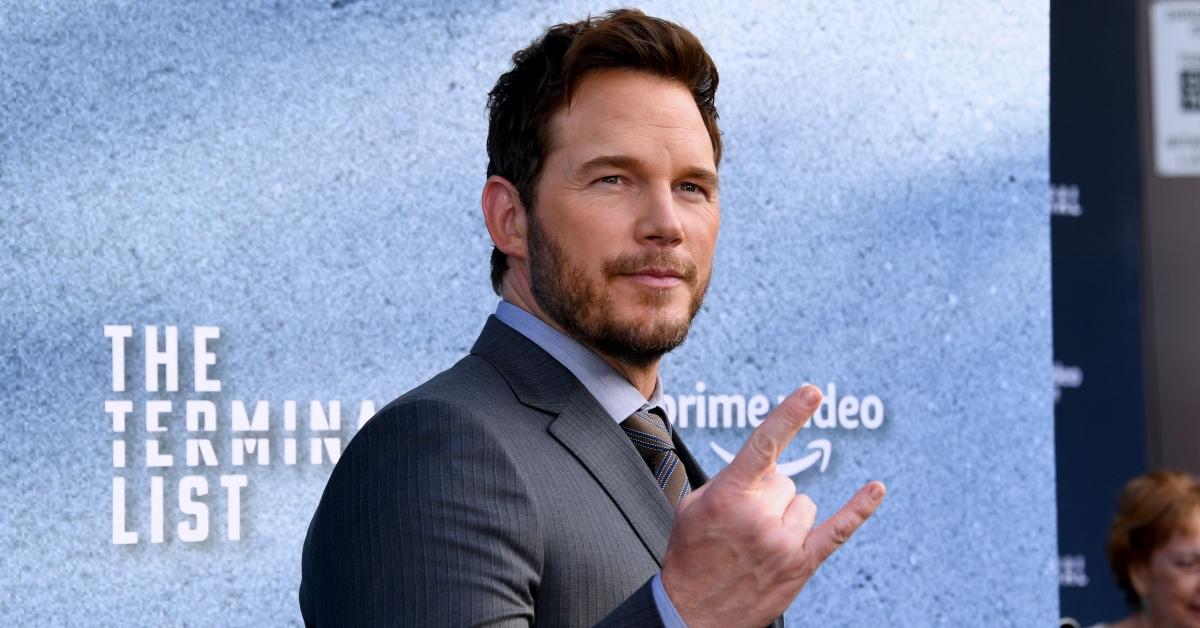 Article continues below advertisement
Why does everyone hate Chris Pratt? Let's start with his social media posts.
While there are some public figures who have been outspoken about who they are or aren't voting for, Chris has kept very mum on the issue. Except for one Instagram post from 2020 in which he encouraged everyone to vote — for his movie to win a People's Choice Award.
"The upcoming 2020 People's Choice Awards is the most consequential vote in the history of mankind times a million infinity. Vote for Onward for family movie of the year. Or else. You WILL die. No hyperbole," he wrote.
Article continues below advertisement
While some considered it to be a funny joke, others thought it was a little tone-deaf to be joking about an election during a year when hundreds of thousands of Americans died from COVID-19 — no hyperbole.
Article continues below advertisement
Unfortunately for Chris, his post and his lack of any other political discussion got a lot of people talking. And most of the discussion wasn't in his favor. For one thing, it's widely been reported that Chris was a supporter of President Trump. This, however, remains something that is only speculation.
Chris has previously said, "You're either the red state or the blue state, the left or the right. Not everything is politics. And maybe that's something I'd want to help bridge, because I don't feel represented by either side." This would suggest that the actor doesn't identify as a Republican or Democrat.
Article continues below advertisement
He has also previously shared writing by his father-in-law, Arnold Schwarzenegger, online. Arnold, and his daughter and Chris's wife, Katherine, have both been outspoken about their dislike for Trump.
Article continues below advertisement
However, there are other aspects of Chris's beliefs that cause some people to believe he sides with Trump. For one thing, he was spotted wearing the Gadsden flag, which has been co-opted and frequently utilized by white supremacist organizations. He also has been accused of homophobia, as he's reportedly a member of the Zoe Church, which is famously anti-LGBTQ.
"If you are a famous actor and you belong to an organization that hates a certain group of people, don't be surprised if someone simply wonders why it's not addressed. Being anti-LGBTQ is wrong, there aren't two sides," Elliot Page called him out on Twitter.
Article continues below advertisement
Animal rights activists have also been upset with Chris for quite some time, for multiple reasons. For one thing, he's outspoken about his love of hunting. For another thing, he rather famously gave away his cat online. Back in 2011, he sent out a now-deleted tweet, saying, "Anyone in the LA area want a cat? Full disclosure, she's old and prone to accidents. So sweet though."
Article continues below advertisement
He received a good deal of flack for attempting to give away a 15-year-old cat so cavalierly to a stranger online, so he followed up the tweet with a now-deleted blog post, which read, "Bottom line, and not that this is any of your f--king business weirdos, but my wife and I want to start a family and we ABSOLUTELY CANNOT have an animal that s--ts all over the house. Sorry. If you are a parent you will understand. And if not, that probably explains why you have such a hard-on for cats. Just sayin'."
That, um, classy response was also not well-received. And he did end up giving his 15-year-old cat (who starred in Stuart Little as Snowball, by the way) away to someone he met online.
Article continues below advertisement
Marvel actors even got on the conversation — and were called out as well.
Because of all the flack that Chris Pratt received online, several of his co-stars have decided to weigh in on the discussion. "You all, @prattprattpratt is as solid a man there is. I know him personally, and instead of casting aspersions, look at how he lives his life. He is just not overtly political as a rule. This is a distraction. Let's keep our eyes on the prize, friends. We are so close now," Mark Ruffalo wrote.
Guardians of the Galaxy director James Gunn quote-tweeted Mark to add, "Sorry. Just finding out about this nonsense. @prattprattpratt is the best dude in the world. I've spent hours and hours sharing my deepest truths with this man, as he has with me. Please stop assuming what he believes, politically or in any other way, because he's a Christian."
Article continues below advertisement
Over on Instagram, Robert Downey Jr. said, "What a world ... The 'sinless' are casting stones at my brother, Chris Pratt ... A real Christian who lives by principle, has never demonstrated anything but positivity and gratitude ... AND he just married into a family that makes space for civil discourse and (just plain fact) INSISTS on service as the highest value."
Article continues below advertisement
It wasn't lost on a lot of fans that those who defended Chris Pratt didn't stand up for other Marvel actors who were bullied online, particularly Brie Larson, Zendaya, and Tessa Thompson, who were welcomed into the Marvel family with sexist and racist vitriol. When asked about why he didn't defend Brie the same way he did Chris, James Gunn responded, "I didn't know about the Brie Larson stuff."
Chris Pratt is now receiving hate for his take on Mario in the upcoming 'Super Mario Bros.' movie.
The trailer for Super Mario Bros., which is scheduled to premiere in theaters on April 7, 2023, dropped in September 2022, and the response has been quite intense (and not in the actor's favor).
Article continues below advertisement
Chris has been ridiculed for his inaccurate voice depiction of the titular character. Not to mention, Chris Pratt isn't even Italian, which is an integral part of the character's identity. Many have taken to Twitter to address the poor casting and the actor's lack of an accent. Vulture even tweeted, "BREAKING: Chris Pratt voices Chris Pratt."
The consensus has been overwhelmingly negative, and the Guardians of the Galaxy actor has minimal dialogue in the\ trailer. While they say there's no such thing as bad publicity, Chris Pratt's voice acting has diminished a great deal of excitement that fans of the video game franchise had prior to the trailer's release.