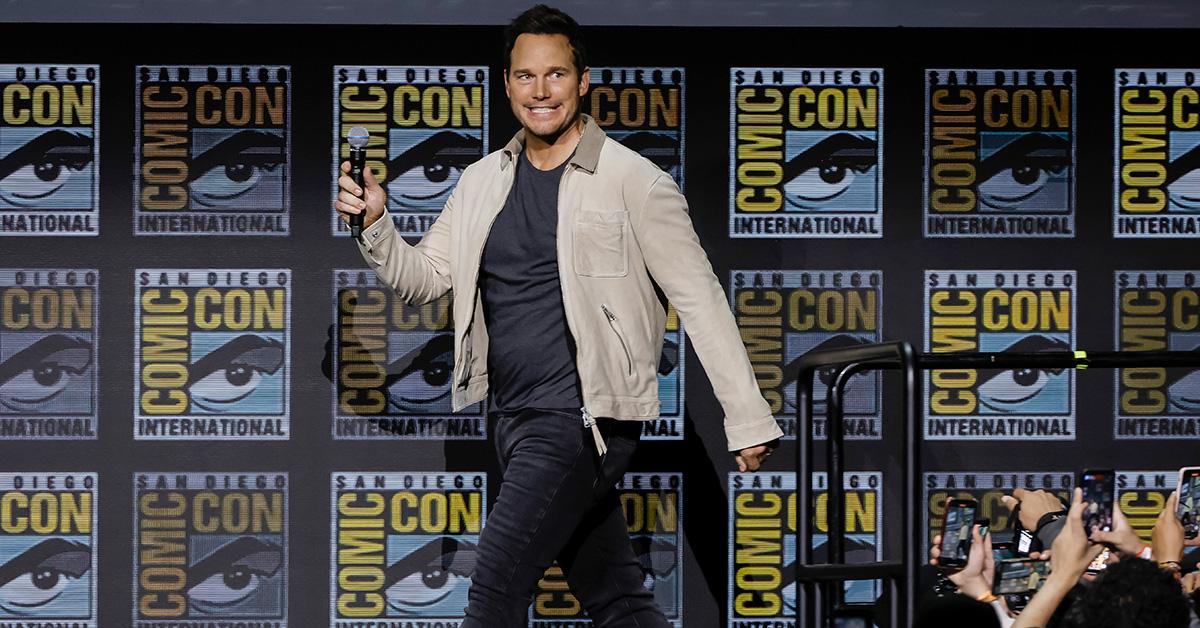 Chris Pratt's Voice in the 'Mario' Trailer Has Some Wondering If He's Italian
Chris Pratt's voice in the 'Mario' trailer has some wondering if the actor is really Italian, and if he isn't, what ethnicity he might be.
There's been plenty of confusion around the casting of Mario in the new Super Mario Bros. movie. Chris Pratt is not the most obvious choice, and what's more, he's not exactly known for his ability to put on a variety of different voices. All that skepticism was based in speculation, though, until the first teaser for the film was released and showcased the accent that Chris has decided to use in the film.
Article continues below advertisement
Is Chris Pratt Italian?
In the trailer, Mario appears to have something close to a Brooklyn accent. This is obviously a major departure from the squeaky Italian accent that he has in the video games, but it is somewhat similar to the accent that Bob Hoskins used in the 1993 Super Mario Bros. The Brooklyn accent is obviously derived in part from Italians who settled in that borough, which led many to wonder if Chris Pratt was actually Italian.
Article continues below advertisement
In fact, the actor is not Italian at all. He doesn't seem to have any notable Italian heritage in his lineage. That shouldn't necessarily matter, though. Mario was created by a Japanese corporation and his voice does lean a bit into stereotypes about Italian people. Still, it's undeniably jarring to see the character have such a different voice from the one that most people associate with him.
What is Chris Pratt's ethnicity?
Given that he isn't Italian, many people were understandably curious what Chris Pratt's actual ethnicity is. His mother was mostly Norwegian, and his father was a mix of other European heritages like English, German, Swiss-German, and French-Canadian.
He had a fairly normal upbringing in a small town in Minnesota, and was a decently accomplished wrestler and shot putter in high school.
Article continues below advertisement
His father died in 2014 due to multiple sclerosis, although he doesn't often discuss that in public.
In general, though, it seems that Chris had a fairly conventional midwestern upbringing, although he's occasionally been a subject of controversy because of his association with Hillsong Church, which has been affiliated with anti-LGBTQ efforts.
Article continues below advertisement
Fans are less than thrilled with Chris Pratt's Mario.
It's possible that Chris could have come up with a voice for Mario that would please fans, but the voice he landed on doesn't seem to be working for most people.
"What Chris Pratt is doing is unacceptable. Chris Pratt isn't even Italian. They should hire me instead. I should play Mario," one person wrote on Twitter.
"IMO Chris Pratt made a very bold acting choice, putting on a very slight, borderline imperceptible New York accent," another person added.
"Chris Pratt as Mario is a prime example of why you should hire voice actors for voice acting roles because what the hell is this," a third person wrote.
Clearly, the decision to cast Chris in the role has left many furious, although it's likely too late to do anything about it. He'll be the voice behind Mario, whether the internet is happy about it or not.