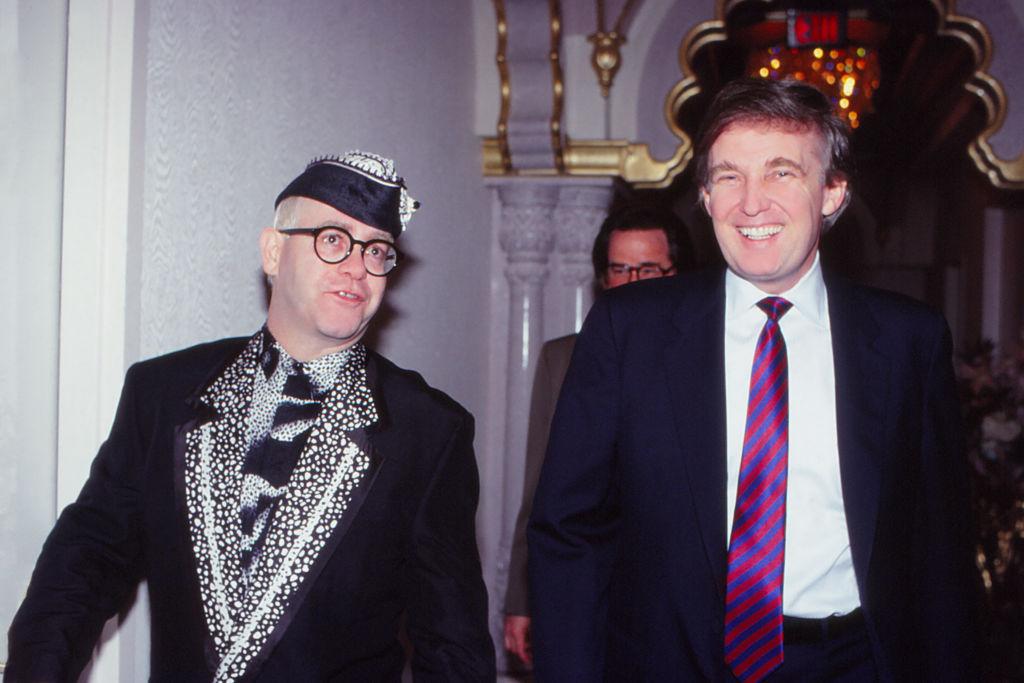 People Are Outraged That Elton John's Music Was Used at the RNC
Elton John's song "I'm Still Standing" was used at the RNC tonight, and people are upset, wondering if Elton will sue Trump. Here's some background on where the music icon stands with Trump
Currently, people are up in arms over Elton John's music being played at the RNC, specifically during Ivanka Trump's speech. Elton's "I'm Still Standing" was being played and many are outraged and want to know if Elton is okay with his music being used in this context. "Ivanka Trump opening her RNC speech to Elton John's 'I'm Still Standing' has to be a violation of something, no?" one user tweeted.
Article continues below advertisement
"Does Elton John know that the RNC Convention is playing his music again?" another tweeted. One person even directly tweeted at the music icon, writing, "@eltonofficial Are you aware is using YOUR music at the RNC? Out American popstars would never allow that. Sue him?"
Article continues below advertisement
Article continues below advertisement
So where does Elton John stand with his politics?
So, this is complicated. Back in 2020, both Elton John and Mick Jagger signed an open letter that called for a ban on politicians using their music when it's unauthorized. (Cyndi Lauper, Lorde, R.E.M., Linkin Park, Steven Tyler and Joe Perry, Sia, Blondie, Sheryl Crow, Green Day and Panic! at the Disco are other musicians who joined this, according to Metro). But Elton and Trump weren't always at odds. In fact, Elton performed at Trump and Melania's wedding back in 2005. However, when Trump asked Elton if he could perform at his inauguration, Elton refused.
Article continues below advertisement
Elton wrote Trump a hand-written note, saying "I have given it at lot of thought, and as a British National I don't feel that it's appropriate for me to play at the inauguration of an American President. Please accept my apologies." Elton did hope Trump would fight against HIV/AIDS, which made it seem like Elton had at least some faith in Trump's presidency.
Article continues below advertisement
In fact, in this video, Elton claimed that Trump could be the president who would fight and stop HIV/AIDS, something very near and dear to Elton's heart.
Article continues below advertisement
But it seems like Elton joined the group of musicians who didn't want any part in Trump's events or his politics, and they didn't want to be associated with him. Part of the open letter many musicians sent stated:
"Being dragged unwillingly into politics in this way can compromise an artist's personal values while disappointing and alienating fans – with great moral and economic cost,' the letter states. 'For artists that do choose to engage politically in campaigns or other contexts, this kind of unauthorised public use confuses their message and undermines their effectiveness. 'Music tells powerful stories and drives emotional connection and engagement – that's why campaigns use it, after all! But doing so without permission siphons away that value."
Article continues below advertisement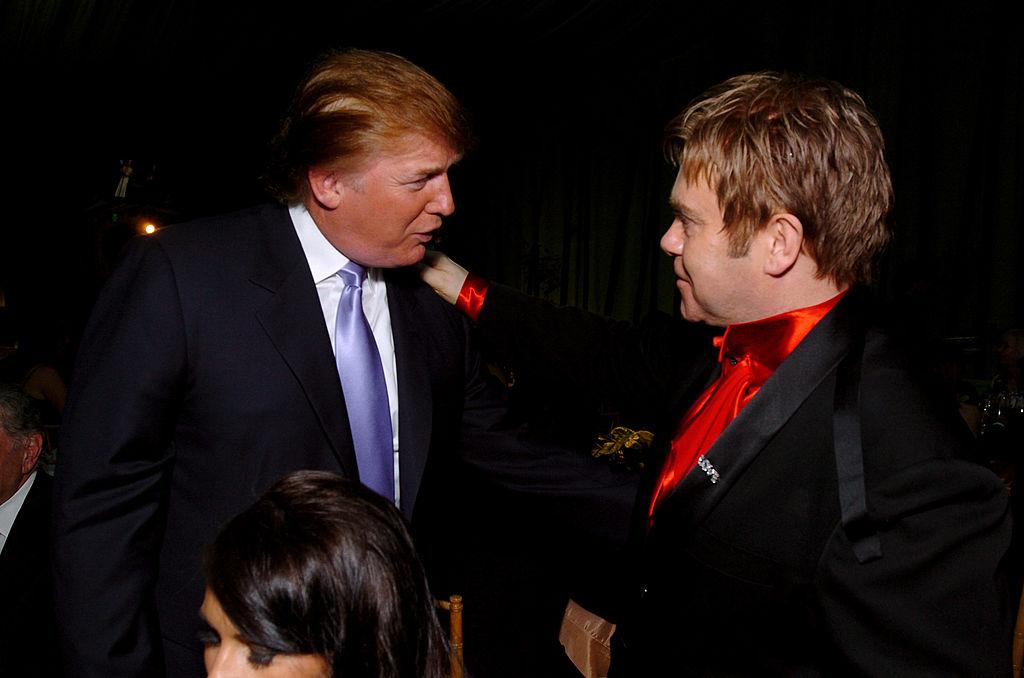 In he case of Elton specifically, it was reported, per Metro, that Trump reached out to Elton's team and asked if he could use his music at his events, but Elton "put a block to this event before Trump would press play, with a rep stating: 'Elton's music has not been requested for use in any official capacity by Donald Trump. Any use of his music should not be seen as an endorsement of Donald Trump by Elton."
Elton John has yet to make a statement about his music being used at the RNC.