TikTok Comedian Elyse Myers Dishes on Fame and Storytelling After "Taco Story" Goes Viral (EXCLUSIVE)
TikTok star Elyse Myers first went viral for a story about a bad Tinder date to Taco Bell — and has since amassed millions of followers.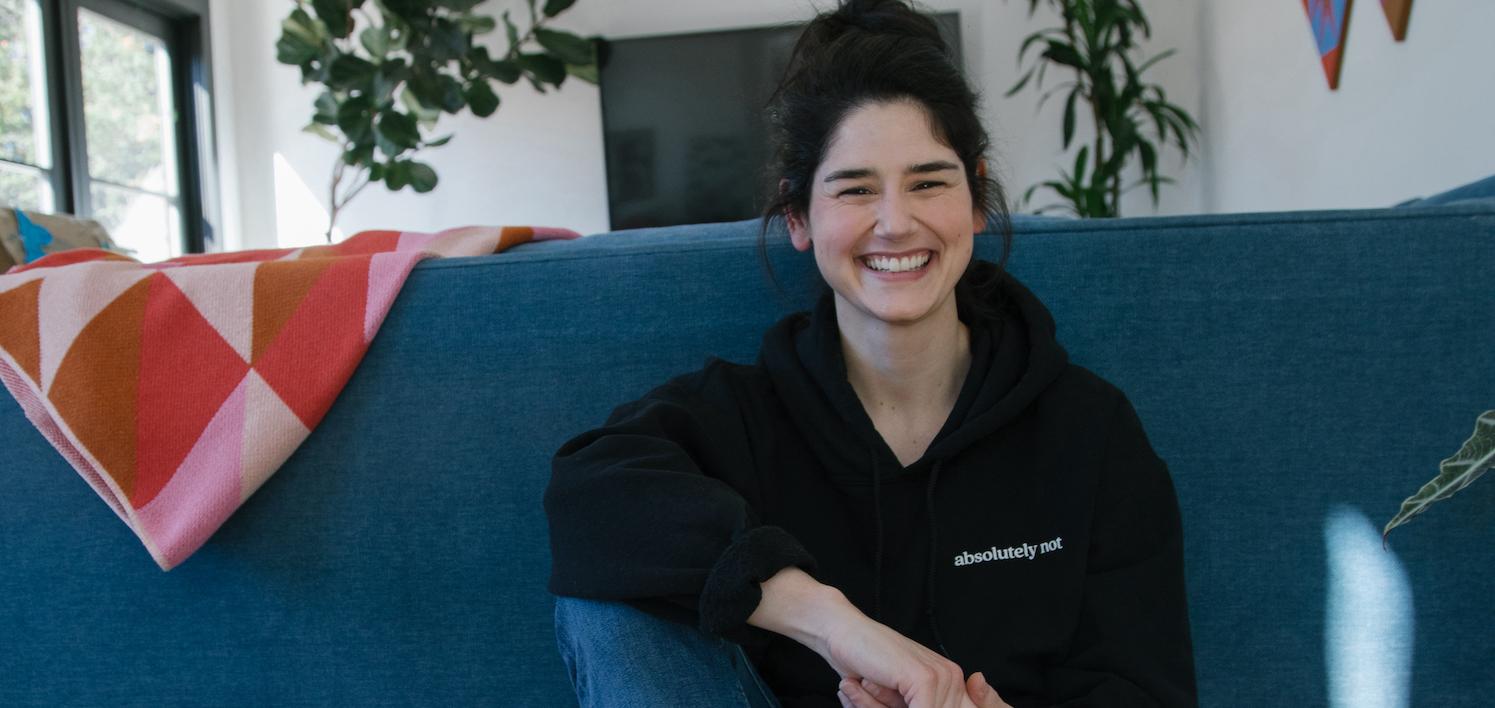 The popular social media app TikTok has become the jumping-off point for so many influencers' careers — whether they planned for it or not. Though the app is home to so many different personalities and talents, sometimes a simple relatable, funny story is what hooks a viewer.
TikToker Elyse Myers rose to viral fame in October 2021 after sharing a decade-old dating story that enraptured viewers. So, how did a dating story help the comedian gain 4.4 million followers on TikTok?
Article continues below advertisement
"When I am retelling stories, like, I am just fully experiencing the emotion of that story," she exclusively told Distractify. "So when I'm telling a story of me being incredibly anxious, or maybe incredibly uncomfortable in public, I will go fully there, like I could close my eyes and I could feel every single nerve that I was feeling in that moment."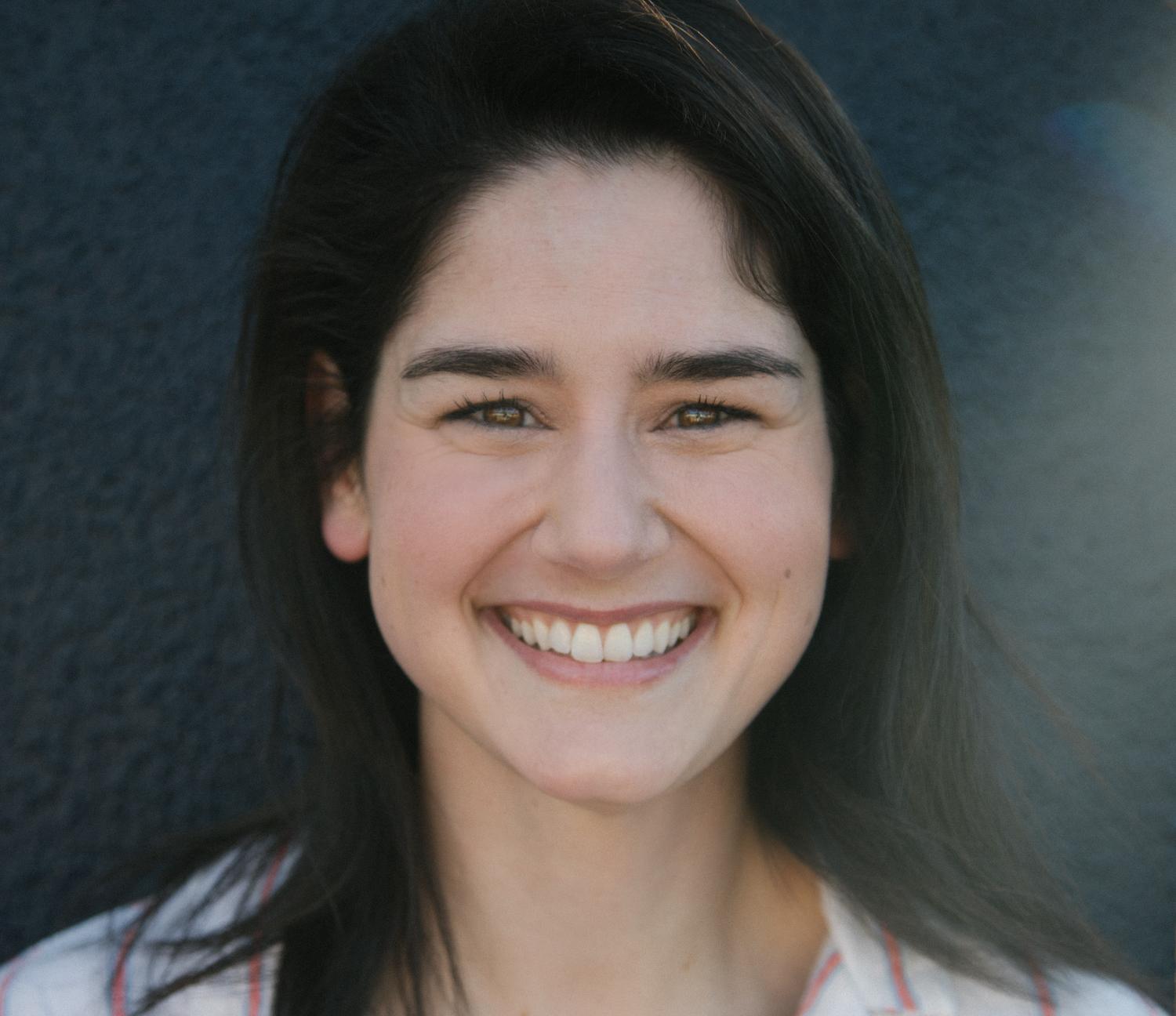 Article continues below advertisement
Anyone who has watched Elyse's videos while scrolling their "For You" page knows just how vividly she retells a story — and her authenticity has continued to open so many doors, making Elyse one of the app's popular creators.
Ahead of Elyse's appearance at VidCon 2022, Distractify chatted with the rising star about initially feeling "scared" about her viral fame and more.
TikTok comedian Elyse Myers broke down the aftermath of her viral Taco Bell date story.
Elyse told us that like most of us, she originally used TikTok for fun. She wasn't really looking to grow a following or find fame. However, her story of a Tinder date that went awry — and included purchasing 100 Taco Bell tacos — went viral and helped her to grow her channel and build a brand that focuses on relatable comedy.
While this is the dream for many, Elyse recounts an almost panicked feeling she had when the video began to take off.
Article continues below advertisement
"Up to that point, I had some pretty solid growth on my account. ... But once I posted that video, I could tell within about 30 minutes that this was going to be a bit of a different experience," she said. "Within an hour or so I had about a million views on that video, and I just felt really scared."
She explained to us that she told her husband, Jonas, that she didn't think anyone would watch her first three-minute video, but the huge number of views it brought in proved her wrong.
Article continues below advertisement
"I've made a huge mistake. I almost want to delete it," she revealed of her initial thought process as she watched the numbers skyrocket. "I thought maybe after a couple of weeks things would start losing traction, and I would kind of go back to being anonymous, but that is just not what happened." She added, "Yeah, we're just kind of riding that wave still."
Article continues below advertisement
Elyse's storytelling style is what really connected her to her audience. She has a unique way of looking into the camera while she narrates, as though she's making direct eye contact with the viewer — like she's reliving this experience of hers with you, the viewer, personally.
Though the vast majority of viewers don't know Elyse personally, she makes it feel as though they have known her for years.
"I was totally having fun with it. ... [TikTok] was kind of just a creative outlet for me to express my creativity and have something to do when I was just needing some relief in my brain," she said. "I found people really connecting [with] the stories I was telling and it was just really funny to see how much people love my storytelling style."
Article continues below advertisement
So, what's next for the rising TikTok star? Elyse is heading to 2022 VidCon.
While Elyse may not have initially set out to be a social media influencer, she is taking it in stride and is not ready to slow down yet. Her next stop? The content creator was invited to participate in VidCon 2022 as one of the featured creators.
"I'm honored and I'm so excited. It's going to be the first time [that] I'll get to do something in person," she gushed about heading to VidCon in June 2022.
Article continues below advertisement
She continued, "I haven't gotten to do anything with people who love me and support me and have followed me for a while now. And so this will be my first opportunity to really see people in person and kind of give back to that community that has just poured so much into me."
Additionally, Elyse revealed that other exciting prospects are on the horizon, like a new merch drop and a podcast. But VidCon will be her first opportunity to really interact with her audience on a more personal level.
"I'm really excited to do meet-and-greets and get to talk to people and share my heart in person," she added. "It just adds a different level of authenticity when [fans] can see that."