Panera Tapped TikTok Creator Emily Zugay to Design Its 2021 "Ugly Holiday Cup Collection"
Panera Bread teamed up with TikTok creator Emily Zugay, @emilyzugay, to introduce four limited-edition reusable cups for the holiday. Here's how to get one.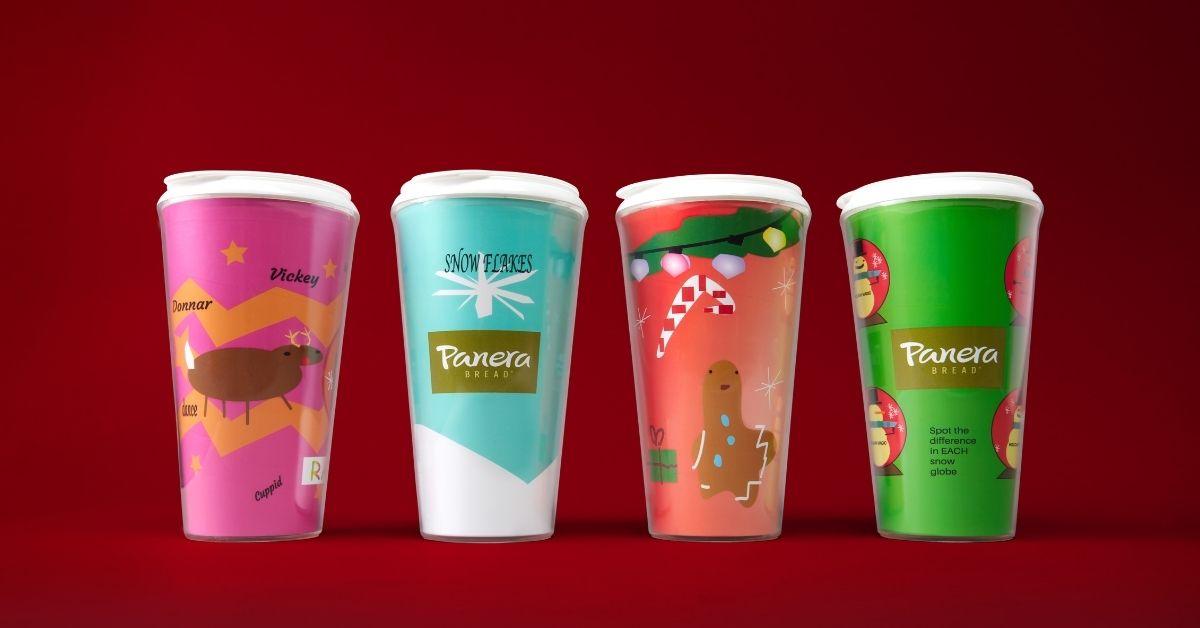 In September 2021, McDonald's unveiled a new look and spelling on social media that most definitely had folks scratching their heads. The hamburger chain temporarily dropped its golden arches from its logo, as well as the "N" from its name.
"Hi welcome to mcdOalds," the franchise tweeted following the changes. It sported a new profile photo that read McDOalds, with a huge emphasis on the O.
Article continues below advertisement
Was this a mistake? Not at all. McDonald's had tapped TikTok creator Emily Zugay to give its logo a cheeky refresh.
Now, Emily has teamed up with another fast-food franchise, Panera Bread, just in time for the holidays. Keep scrolling to see what Emily and Panera conjured up together.
Article continues below advertisement
Panera Bread tapped TikTok creator Emily Zugay to design its holiday season cups.
This holiday season, Panera Bread is unveiling a holiday cup collection. Similar to Starbucks red cups, Panera customers can get their hands on a set of limited-edition reusable cups to fill with their fave hot (or iced!) beverages all season long.
But there's a little bit of a twist when it comes to the collection's aesthetic.
"While this time of year generally means beautifully designed holiday packaging, Panera wants to remind us all that it's what's on the inside that matters most this holiday season," the company wrote in a press release.
What does that mean exactly?
Dubbed the "Ugly Holiday Cup Collection," the collection will feature four different satirical holiday cup designs designed by Emily Zugay.
Article continues below advertisement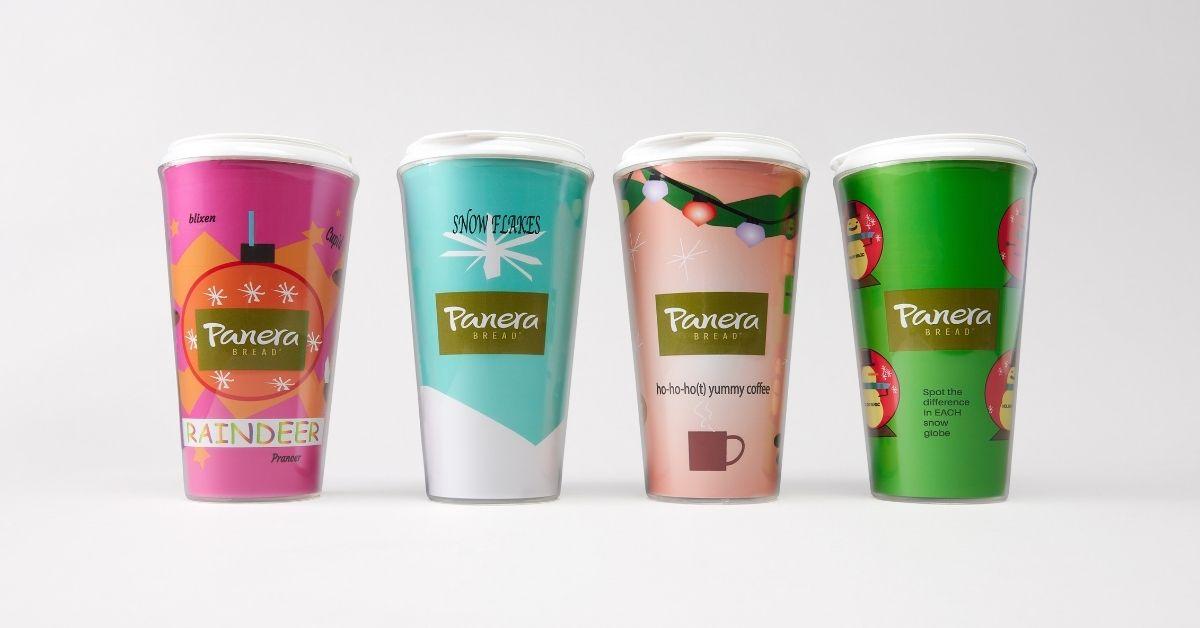 How do you get Panera's Ugly Holiday Cups?
Looking to snag yourself some ugly holiday cups? From Dec. 2 to Dec. 6, 2021, you can enter to get your hands on a set of the limited-edition reusable Panera Ugly Holiday Cup Collection for free at PaneraUglyHolidayCups.com.
That's right — no purchase necessary and you don't even have to visit the store! Only 125 fans will win.
Article continues below advertisement
Even without a reusable cup, you can still fuel up on coffee at Panera. The chain offers an unlimited monthly coffee subscription called the MyPanera+ Coffee Subscription. Each month costs just $8.99. But if you purchase it before the holidays, you'll be treated to some major discounts and freebies (and yes, it can be bought as a gift!).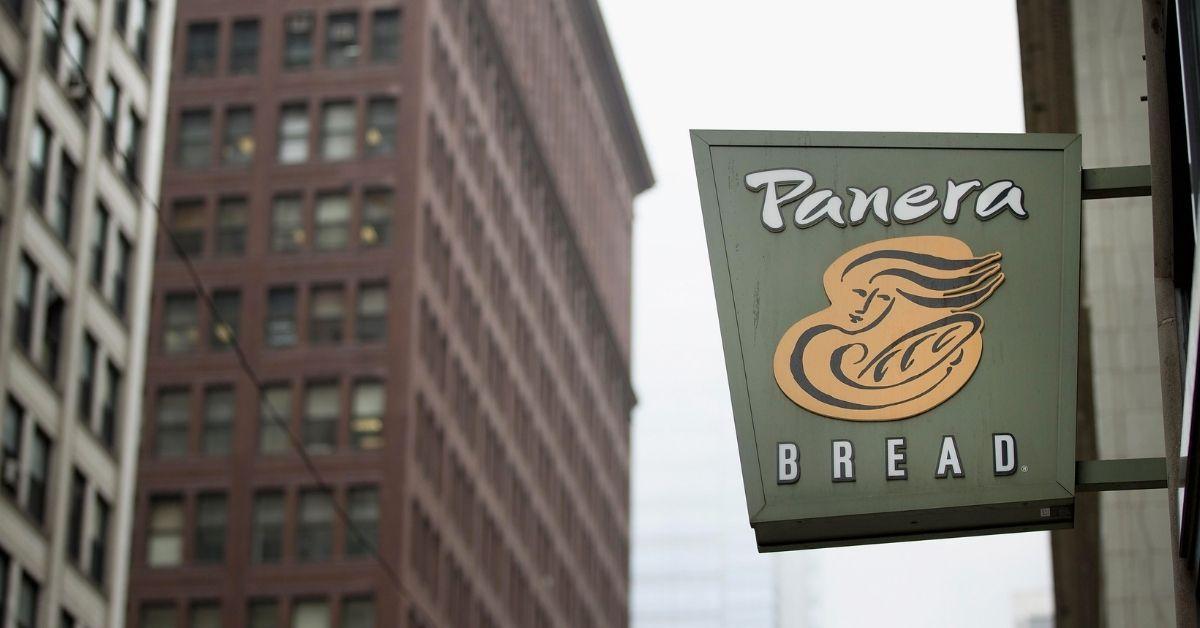 Article continues below advertisement
Who is TikTok creator Emily Zugay?
Emily, whose handle is @emilyzugay, boasts more than 2 million followers on TikTok. She's become popular on the platform for her dry yet silly videos.
In some posts, she parodies popular tutorials on the internet. However, instead of providing helpful tips to viewers, she puts on a comical performance that usually results in an epic fail. Usually, Emily is not an expert on the topics she tackles in her videos, which is what makes them so hilarious.
Article continues below advertisement
Recently, Emily started showing off her unique graphic design skills by revamping famous brand logos. In these videos, she'll unpack the reasoning behind her design.
For example, take the case of her McDonald's logo redesign, where she ditched the arches. "I don't think you meant for your logo to look suggestive, but right now this looks like two knees to me. I don't want to think about knees when I'm eating my McChicken," she explained.
Another signature trademark of Emily's? She frequently misspells words to further add to her very professional yet unprofessional style, which you'll notice on the Panera cups.
That being said, if you're looking for some good content that will make you accidentally spit out your Panera beverage because you're laughing so hard, Emily has plenty of videos to help you live your best worst life on her profile.