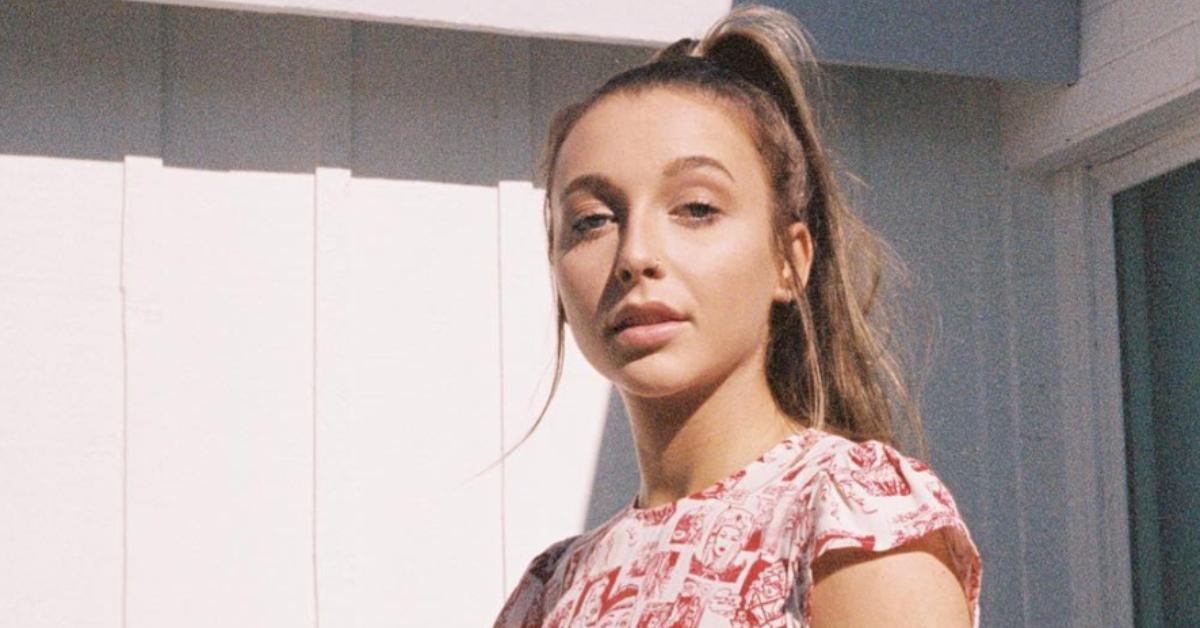 Emma Chamberlain Receives Widespread Criticism for Appearing to Wear Blackface in an Older Video
Emma Chamberlain came under fire for wearing blackface in one of her older YouTube videos.
The now-deleted clip sees Emma head to a nearby dollar store and pick up a few quirky items for a beauty transformation. To complete the look, she opts for a foundation several shades darker than her skin.
Emma received a great deal of criticism for the offensive post. As some have pointed out, one of her recent Instagram posts was in bad taste as well.
Article continues below advertisement
Emma Chamberlain is the latest YouTuber to garner scrutiny for an offensive post.
The now-deleted clip sees the prominent YouTuber go on a rampage inside a dollar store and pick up some of the most ludicrous, outrageous, and downright bizarre items within hands reach.
Much to the viewer's amusement, Emma then proceeds to adorn her body with a white, plastic apron, a few scarves, and a tiny, fluorescent green party hat. To complete the look, she also opts for a few, eccentric makeup products, like the foundation.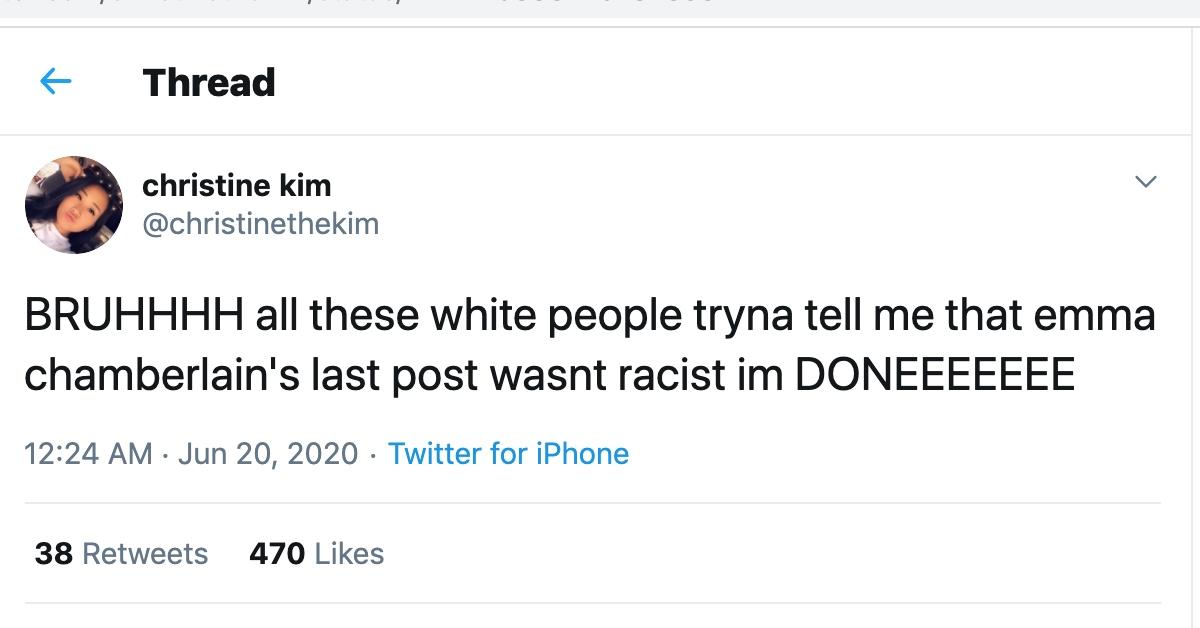 Article continues below advertisement
Many of Emma's fans have taken it to Twitter to condemn her ill-advised behavior. The now-deleted video has racist implications — which led many to think again about whether they would intend to watch her videos in the future.
Article continues below advertisement
"so emma chamberlain is transphobic AND racist??? if i catch any of y'all supporting her still,,," tweeted a person.
"Y'all Emma chamberlain literally deleted her racist post but didn't say anything about it! GIRL SPEAK TF UP!!," wrote someone else.
A few heavily-doctored posts see Emma wear foundation for dark skin.
As part of the public backlash, a few heavily-doctored photos have also been posted on social media.
These make it seem as though the YouTuber was wearing a dark brown foundation — even though the original video sees her opt for a medium brown tone.
Some of her fans have tried to stand up for the YouTuber, claiming that wearing the wrong product shouldn't be automatically interpreted as a racist gesture.
Article continues below advertisement
"Darker than her skin tone, it isnt black face, she accidentally picked up a different color. Nothing racist here," wrote a person.
"Yeah she just looks like the peanut butter baby, nothing racist here," opined someone else.
Article continues below advertisement
One of Emma's recent Instagram posts was offensive towards Asian people.
Emma received additional criticism for an Instagram post that saw her pull her eyes in a manner some deemed as disrespectful towards Asian people. As some social media users prompt, the mocking gesture perpetuates harmful stereotypes.
The post had a divisive effect on fans. Some of Emma's oldest supporters argue that doing the fox eye was ill-advised on her part. However, they claim she shouldn't be canceled just because she posted the photo. Others strongly disagree.
"Emma chamberlain's recent insta pic is racist and should be taken down regardless of whether she meant it to be or not. I did not go thru years of being mocked for my eye shape for it to turn into a trend for non asians," wrote a person.
"im an asian, and i didn't think of this pic as anything offensive. seeing this comment makes me feel bad for emma. she literally cant take a break," remarked another person.