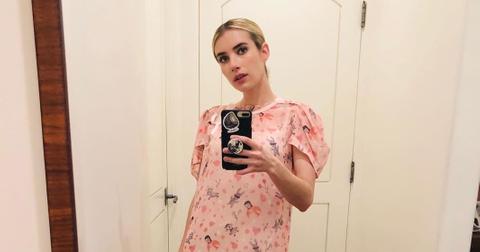 'Scream Queens' Emma Roberts Is Reportedly Pregnant With Her First Child
By Katie Garrity

Updated
Just a year ago, the news broke that Emma Roberts and her boyfriend and American Horror Story co-star Evan Peters had called it quits. The two had been on-again, off-again for quite some time before finally going their separate ways. "Emma and Evan were heading for a split and now are just friends," an insider told Us Weekly in March 2019. "Evan has moved out. It wasn't a bad breakup."
A little over a year later after breaking off her engagement to Evan Peters, Emma Roberts is reportedly pregnant with actor Garrett Hedlund's baby — though the couple has not yet confirmed this news. This will be the first child for both Emma and Garrett. So, when is the couple allegedly expecting this bundle of joy? Her due date is still a bit of a mystery.
Emma Roberts and Garrett Hedlund have been together since March 2019.
The two were photographed holding hands outside a restaurant in Los Angeles in March 2019, which led many to assume the two were an item. "Garrett and Emma have been friends, but this is new, casual, and just a couple of weeks old," a source told Us Weekly at the time.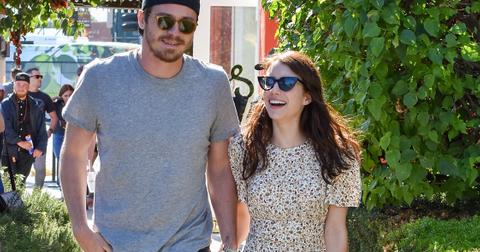 "They are not an engagement or marriage at the moment," the source added. "They like hanging out and going out together, and their relationship is more fun than serious."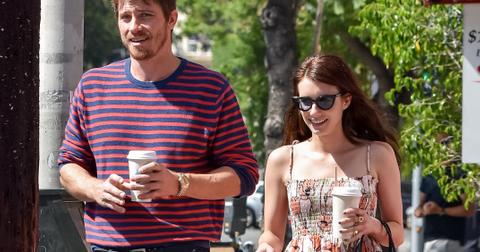 Just a little over a year later, these two might be signing a different tune with the exciting news that a baby is allegedly on the way. Could marriage be on the table for Emma? In 2019, she was still engaged to her longtime boyfriend Evan Peters.
Emma Roberts was attached to Evan Peters for seven years.
In a May 2019 interview with Cosmopolitan, Emma opened up about her split from Evan and explained that even though their breakup was hard, she is better off.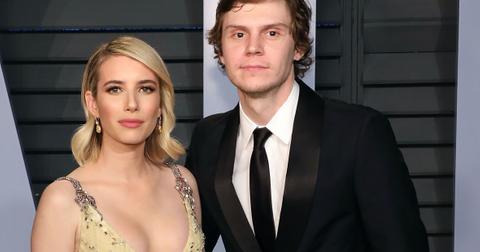 "I think that no matter who you are or what you do or wherever in the world you are, anything ending is hard. Losing something is hard," she said, "And the only thing I can say for that is…I'm realizing that life is highs and lows. I'm trying to ride them out and live somewhere in the middle."
The two had a bit of a tumultuous relationship, leading to Emma being arrested in 2013 after an altercation with Evan Peters that allegedly left him with a bloody nose.
Emma Roberts could be due sometime in late fall/early winter.
Since Emma and Garrett have yet to confirm the news and this pregnancy leak may have been revealed before the couple wanted it to be — Emma may not even be out of her first trimester. Most women wait until they are safely out of their first trimester before announcing due to the risk of miscarriage.
So, if Emma is still early on in her pregnancy, which (from the looks of her Instagram swimsuit pics) is likely, then she will be due sometime in the winter!