Emma Roberts Previously Broke Her Nose While Filming 'AHS'
Did Emma Roberts get a nose job? The 29-year-old actress revealed in 2017 that she broke her nose while filming 'American Horror Story.'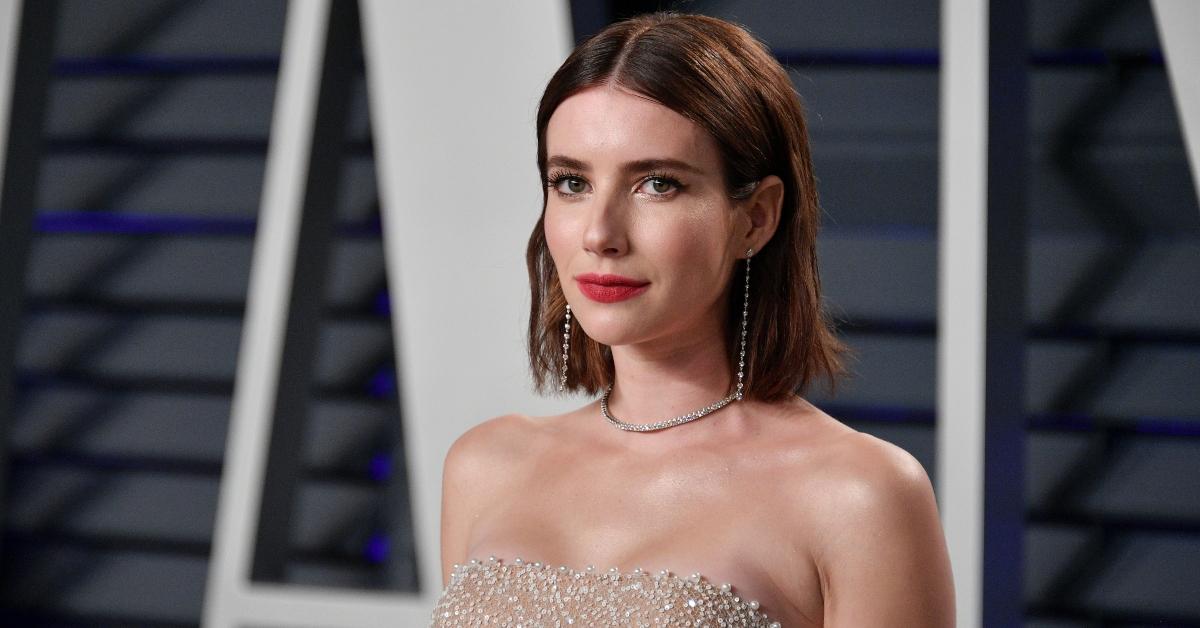 After walking red carpets and starring in films and television shows for two decades, Emma Roberts knows a thing or two about beauty and fashion. The 29-year-old opened up to Harper's Bazaar in July about her skincare routine and why having a beauty routine is important.
"For me, beauty is health, so I really focus on keeping my skin healthy, especially as I have really fair skin," she said.
Article continues below advertisement
The Holidate star continued, "That's something I've learned from my aunt [actress Julia Roberts]. It starts with always remembering to wash my face. I like to use a deep-cleaning, makeup melting cleanser."
Since Emma has grown up in the spotlight, some fans question if her beauty routine has also involved any plastic surgery procedures. Keep reading to find out more!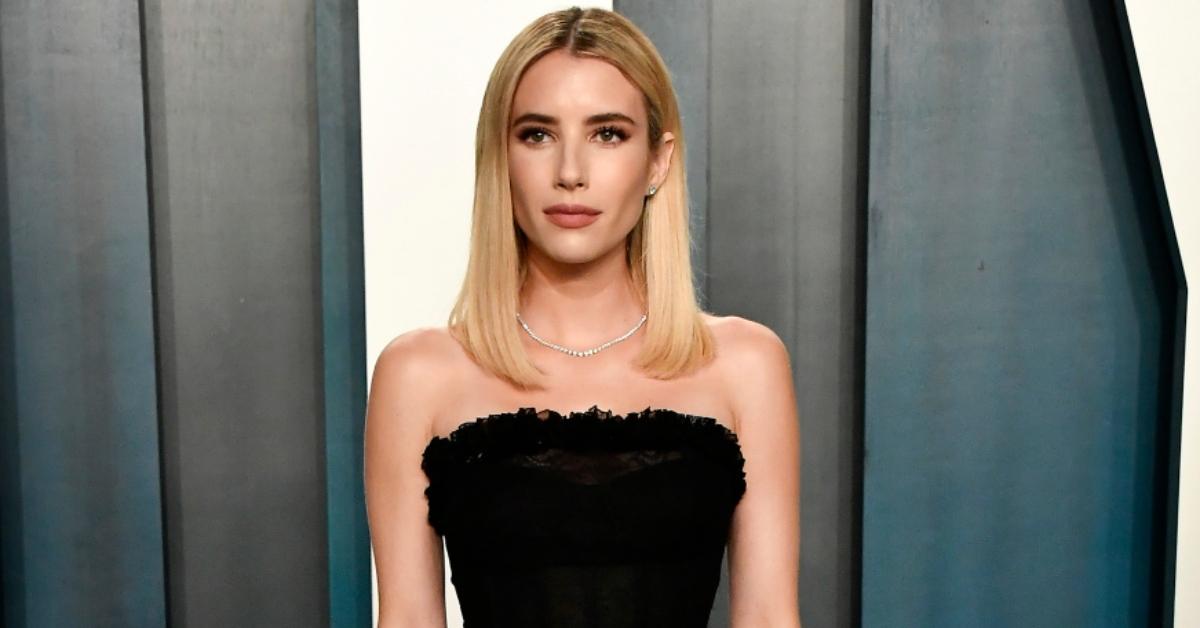 Article continues below advertisement
Did Emma Roberts get a nose job? The actress admits she broke her nose on 'AHS' set.
In Hollywood, it's not uncommon for celebrities to go under the knife or get injectables without fans ever noticing the subtle changes. However, some fans commented that Emma's nose looked different.
"Either Emma Roberts got a nose job, or had a really weird contouring job happenin," one person tweeted. Another wrote, "Dang it! Did @RobertsEmma get some plastic surgery work done!? Why? #ScreamQueens All these young kids altering their looks."
In a 2008 interview with WebMD, a teenage Emma opened up about being a young woman in Hollywood and how she feels about young stars who get work done.
Article continues below advertisement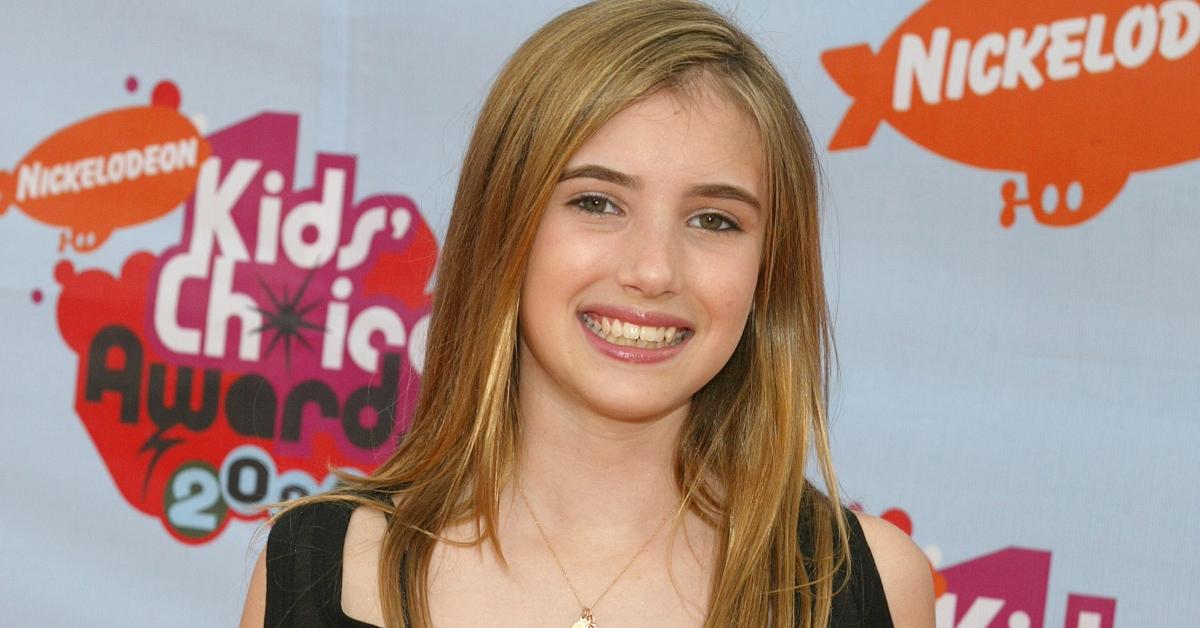 "I am not against plastic surgery," she told the website. "It is difficult for young girls because of the pressure on how they look, but it's not the real world. A lot of actresses may get plastic surgery, but if you ask the person next to you they probably did not. Try to be happy with yourself instead."
Article continues below advertisement
However, the actress has never publicly confirmed if she did have plastic surgery. But, the former Scream Queens star revealed in 2017 that she did break her nose.
Julia Roberts' niece is probably best known for her roles in the horror anthology series American Horror Story. Emma has appeared in five seasons of Ryan Murphy's drama FX series.
And in 2017, the A-list star opened up about how she injured herself while filming Season 7, which actually caused production to be delayed.
Article continues below advertisement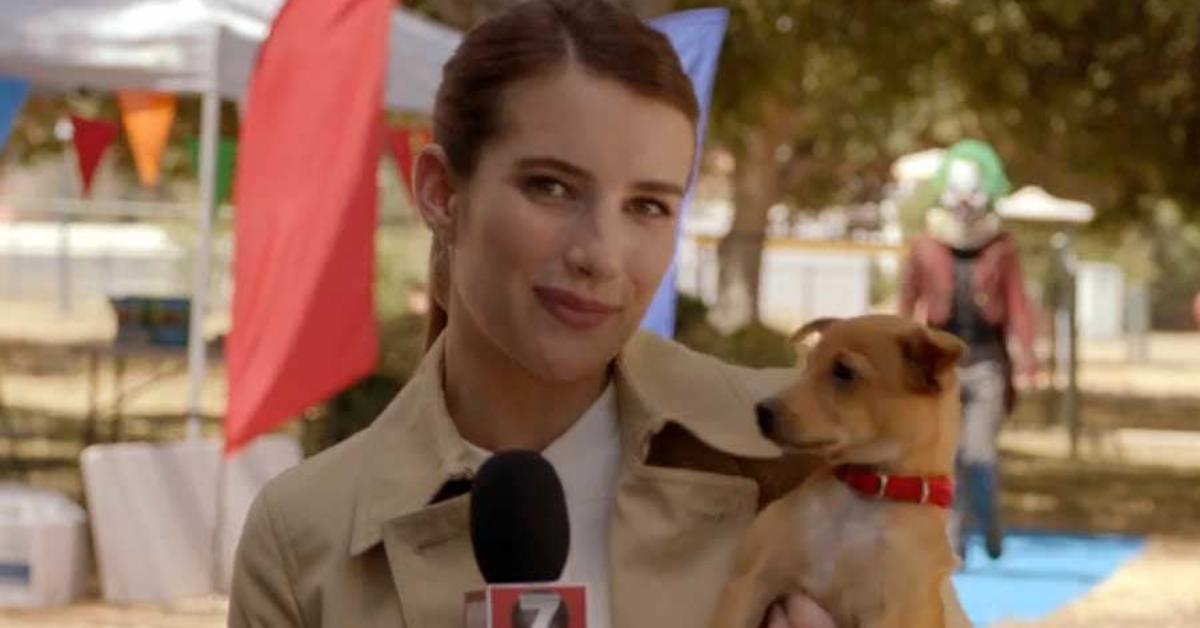 "I was injured, not on the set, but outside set," Emma said on Late Night With Seth Meyers. "I walked into a sliding glass door so we had to move shooting because I broke my nose." Ouch.
Article continues below advertisement
Emma Roberts talks about how she battles insecurities.
Like most people, Emma also battles with bouts of insecurity. But to help combat those negative feelings, the actress told Entertainment Tonight in 2019 how she copes by spending time with friends and family.
"I think staying away from the mirror is always a good idea," she said. "And just, like, spending good times with friends. And just doing stuff that makes you happy. For me that's, like, reading and taking a bath and kind of just being in a little cocoon and then I reemerge feeling more confident."