Emma Thompson's Transformation Into 'Matilda: The Musical's' Miss Trunchbull Was Extensive
Yes, that is Emma Thompson under her layers of 'Matilda the Musical' makeup. How long did it take to transform the star into Miss Trunchbull?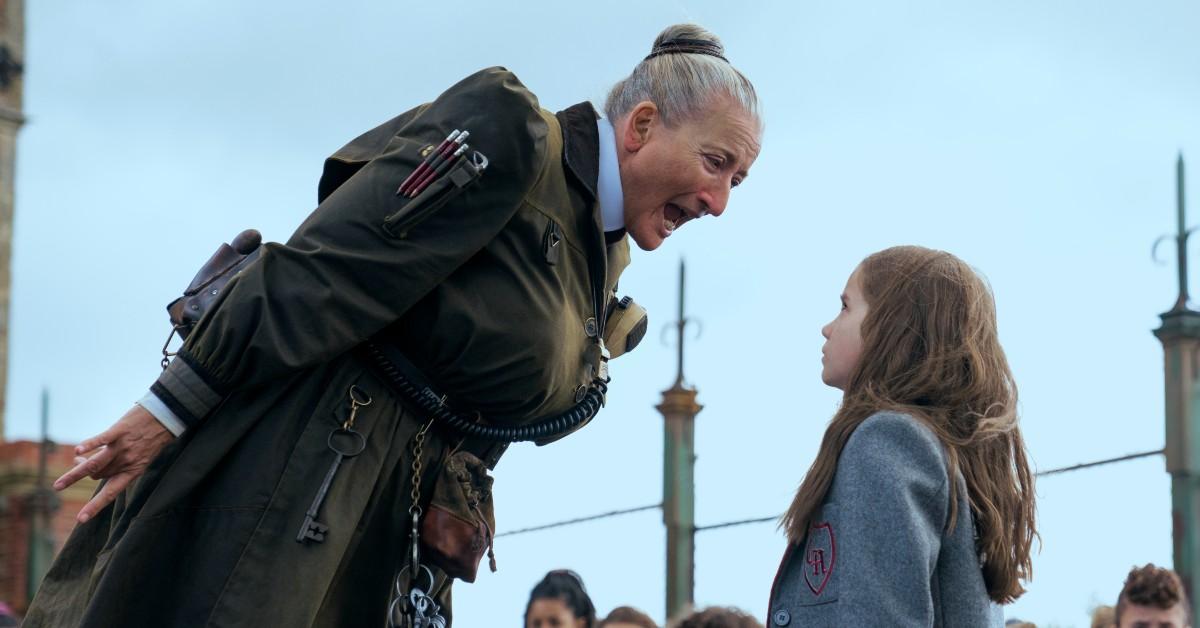 Was there ever a more terrifying figure in a children's film than the villainous Miss Trunchbull in Matilda? The classic tale by author Roald Dahl got a new musical adaptation on Netflix — aptly named Matilda the Musical.
Article continues below advertisement
Emma Thompson is nearly unrecognizable as the story's iconic villain, Miss Trunchbull. So, how long did Emma's Matilda makeup take for filming? Here's what we know.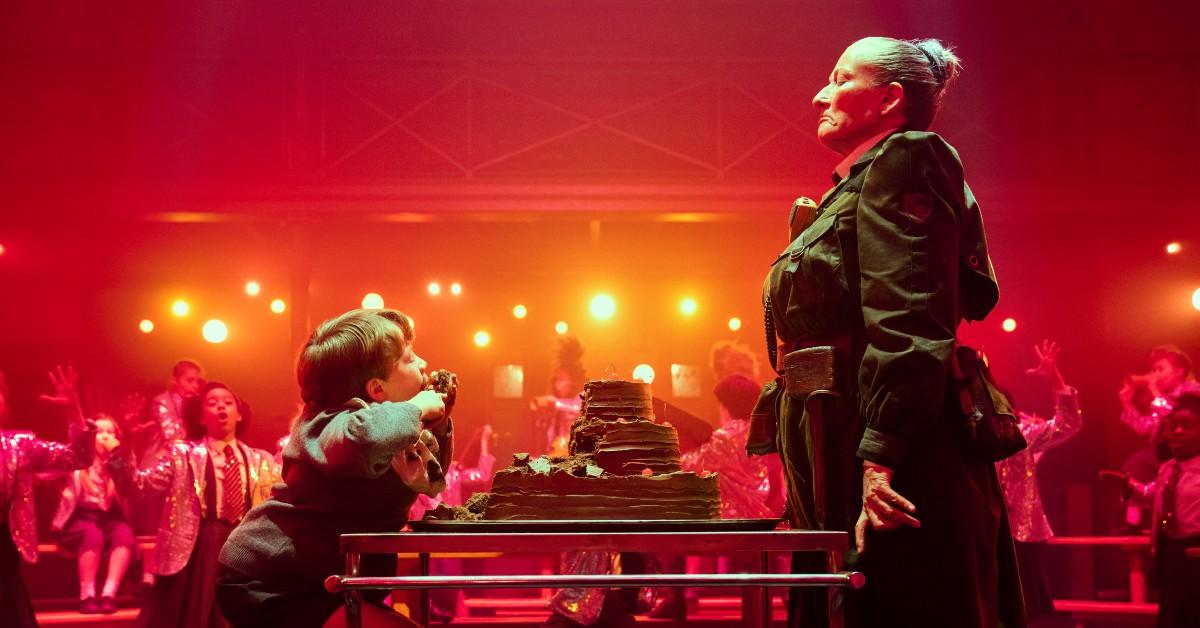 Article continues below advertisement
Let's talk Matilda the Musical makeup. According to an interview with Entertainment Weekly, Emma's 3 hours in the makeup chair for each day of filming actually influenced her acting for Matilda the Musical.
Emma explained that it gave her an "existential" feeling: "It's an out-of-body experience. That is freeing. I don't feel a desperate need to get away from myself or anything. But it is a form of release to be able to inhabit another soul in that way, [a way] that's very physical. When the physicality helps you to find who this person is, it's a great privilege."
Article continues below advertisement
Emma revealed that Miss Trunchbull's look for Matilda the Musical was a collaborative effort: "They were thinking to put a great big prognathis forehead on me. I said, 'No, don't cover this bit up ... because I'll be doing all the expression here. I need this bit to express her. You can put it here (points to her chin) because I don't use this bit as much.' Then, her nose is fine because once you've done the chin, my nose will look too feeble. It'll look weak. I need a strong nose."
Article continues below advertisement
There's also a controversy about Emma's 'Matilda the Musical' fat suit.
The Netflix musical adaptation has faced some criticism for putting Emma in a fat suit.
Lydia Spencer-Elliott of Grazia wrote of the backlash, "As Emma Thompson enters on screen as the fearsome Ms Trunchbull, she's intended to be a laughable caricature. With artificially broad shoulders and large protruding bosom thanks to a fat suit, her figure becomes a dehumanizing punchline. Rather than cast a plus-sized actress, Hollywood has once again opted to create one with prosthetics."
Article continues below advertisement
The issue isn't that Miss Trunchbull is a larger woman per se, as Lydia so eloquently stated in her article, "It's the fact she can remove weight like a costume that's upsetting."
After all, Miss Trunchbull isn't villainous because she's a plus sized woman, she's evil because she had a bad personality and she's clearly working in the wrong career field!
Emma also revealed to Entertainment Weekly how she trained to be able to accurately portray Miss Trunchbull's hammer throw — "We had a professional athlete, a hammer thrower, who came and showed me how to throw a hammer. There's a shot of me throwing not an actual hammer or an actual child (laughs), but throwing and then getting in the position. We had to have that as well. That shot is a combination of me and the professional, Justin."
You can stream Matilda the Musical now on Netflix.