'Matilda the Musical's' Choreographer Talks "Red Beret Girl" Musical Number (EXCLUSIVE)
With 'Roald Dahl's Matilda the Musical' in theaters and coming to Netflix, fans are dazzled by the viral TikTok sensation known as the Red Beret Girl.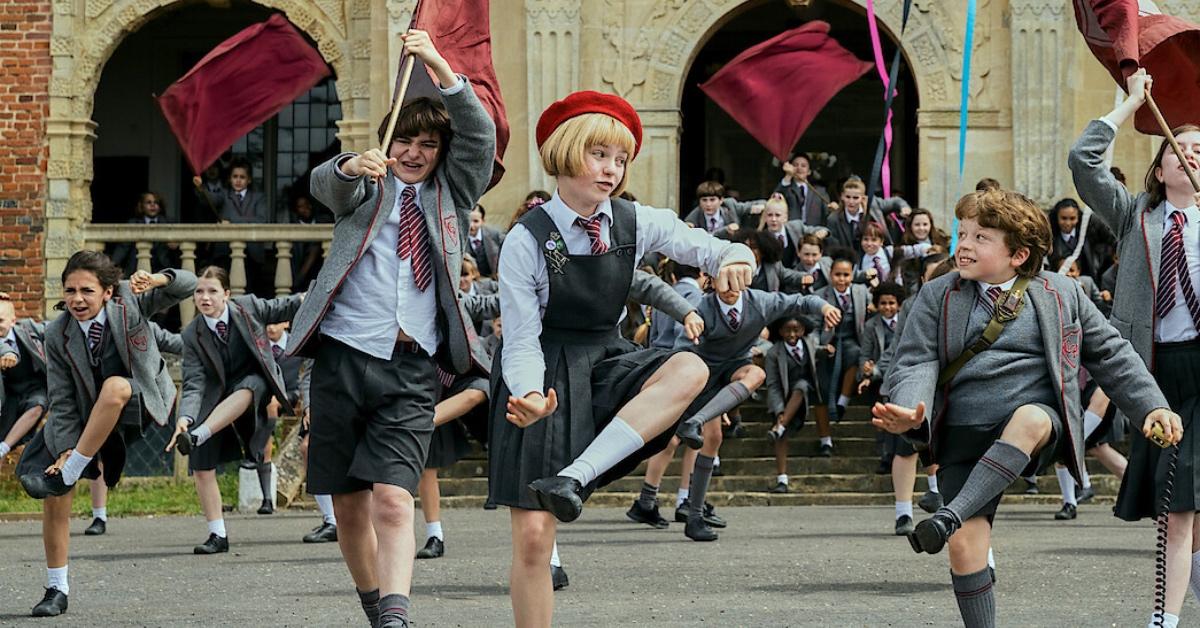 Article continues below advertisement
If you missed the viral dancer known as Red Beret Girl taking over your For You page, Distractify caught up with Matilda choreographer Ellen Kane to chat about the viral dance number and the Red Beret Girl.
Article continues below advertisement
TikTok's latest trend is inspired by 'Matilda the Musical's' Red Beret Girl.
For context, the song that the children are dancing to in the Matilda the Musical clip that went viral is called "Revolting Children." In the song, children dance through the corridors of their school singing "We can S-P-L how we like! / If enough of us are wrong, wrong is right! / Every word N-O-R-T-Y / 'Cause we're a little bit naughty!"
Matilda the Musical is, of course, based on a musical of the same name that was staged by the Royal Shakespeare Company in 2010 and eventually came to Broadway in 2013. The musical is based on the children's book Matilda (but not its 1996 film!) by author Roald Dahl. The story follows neglected youngster Matilda, who has a passion for reading and telekinesis.
Article continues below advertisement
In the musical film version for Netflix, the "Revolting Children" musical number happens after the students stage an uprising against their oppressive headmistress, Miss Trunchbull (Emma Thompson).
Article continues below advertisement
In an interview with Distractify, Matilda the Musical's choreographer Ellen Kane, whose choreography credits also include the musicals Legally Blonde, Billy Elliott, and Groundhog Day, opened up about creating the "explosive" number.
"[Director Matthew Warchus] and I discussed how the sequence should feel explosive like dams bursting, and the children should feel like the water flowing through the school," she told us. "That meant that the camera had to be choreographed into the building of the sequence in order to give the frame that strong dynamic."
"Adding the parkour element into that sequence obviously created a complexity," she continued, adding, "It took a huge amount of time, clarity, rehearsal, trust ... but in the end, I'm really proud of what we all created."
Article continues below advertisement
The 14-year-old actress and dancer Meesha Garbett leads the charge as the Red Beret Girl — better known as Hortensia — through the halls in a 38-second dance break that's prompted even celebrities to try and replicate its choreography.
"Meesha, like all of the incredible children in that clip — in fact in the film — deserves love for their passion and talent," Ellen said. "So if the Red Beret Girl and my choreography can connect to millions of people and inspire them to dance, I am only incredibly grateful."
Matilda the Musical will be available to stream on Netflix on Dec. 25.