Season 10 of 'Shameless' Is Nearing — Will Emmy Rossum Have a Cameo?
As Season 10 of 'Shameless' nears, fans are curious if Emmy Rossum will appear in the new season despite her previous exit from the show. Find out!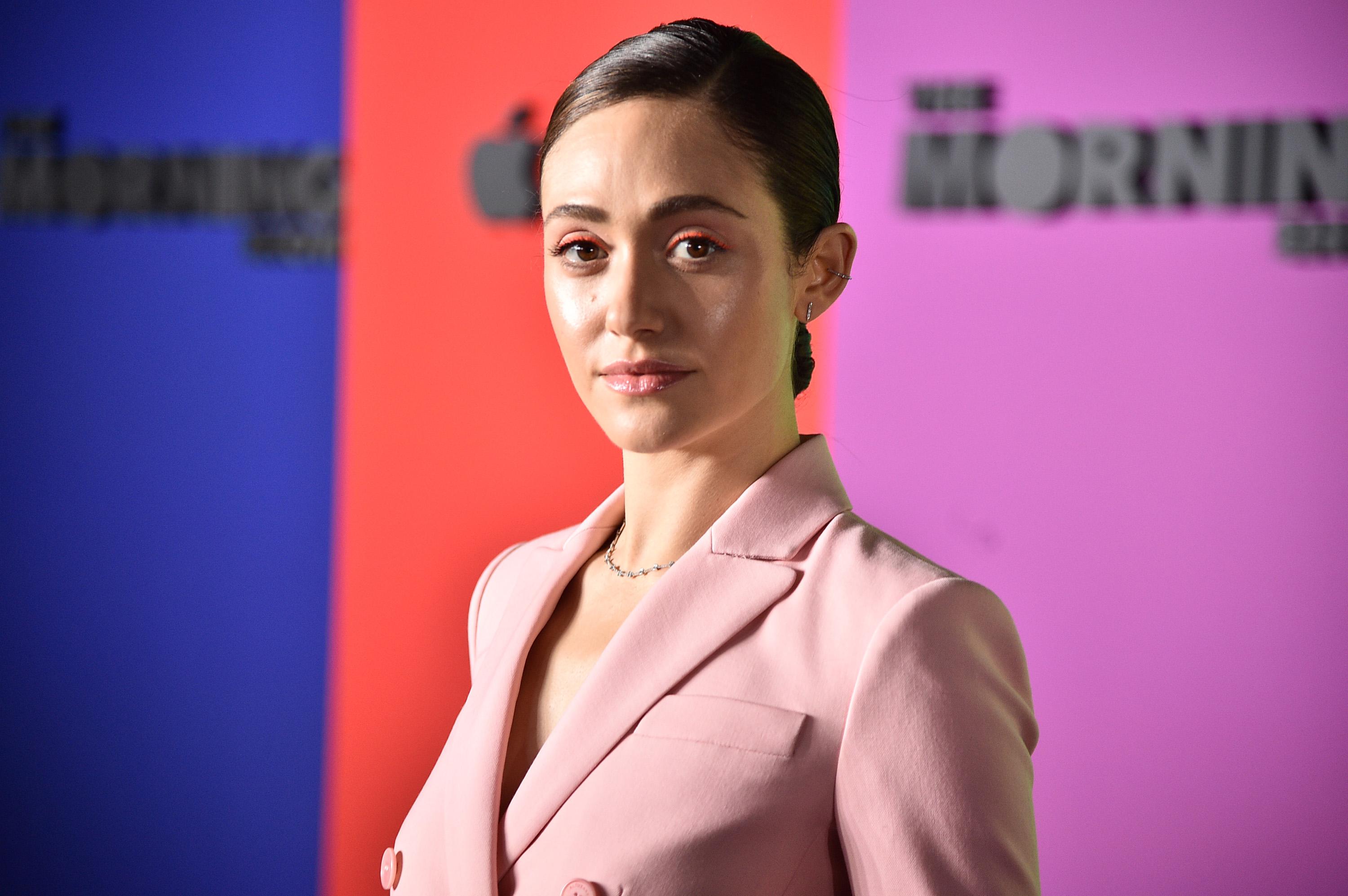 Calling all Shameless fans! The popular HBO show is set to kick off its highly anticipated 10th season, and the return of the Gallagher family comes with a lot of burning questions from fans. That said, many viewers are curious if one of the show's main characters, Emmy Rossum (who played Fiona Gallagher), will be in Season 10 despite her unexpected exit after Season 9. Scroll down for everything we know!
Article continues below advertisement
Is Emmy Rossum in Season 10 of Shameless?
It has not been confirmed or denied if Emmy will be in Season 10 of Shameless by either the actress herself or Showtime. However, you can't blame fans for thinking that she may be returning after watching the Season 10 trailer.
Article continues below advertisement
During the beginning of the clip, there's an iPhone on a table ringing with an incoming call from Fiona, who moved away from her dysfunctional family at the end of Season 9. While the trailer doesn't show anybody answering her call, there's definitely a chance someone will pick it up in the actual episode!
In addition to the cryptic trailer that suggests Emmy may be on the other line of the phone, or even better, returning to her family, she has made hints during a few interviews that she may not be done with the hit series for good.
"I made 110 episodes playing the character of Fiona, and it's been an incredible journey," she told Shape earlier this year. "I've learned a lot about myself as a person and as an actor. I want to leave the show while I still love it, and I know the door is open to come back if that feels right." Hmm...
Article continues below advertisement
In another interview with Entertainment Weekly, she revealed that she's not too far from where the show films (in case she wants to return, maybe?). "Like I said in what I wrote and what I said to them repeatedly, they should just think of me being down the block," she shared. "I'm just in New York. It's not like I'll never be in L.A. or Chicago [where they film the series] ever again, so I'm not that far away."
Article continues below advertisement
And while fans are optimistic for a Fiona return, so is her former co-star, William H. Macy, who plays Frank Gallagher in the show. "She's never going to be replaced; we're just gonna have to figure out how to work it without her," he said of her departure in an interview with Variety. "As sad as I am to lose Emmy as an acting partner, it's kind of exciting because it's gonna be a different show; it'll mix things up."
But he's not giving up on Emmy or her character quite yet. "I think Emmy will come back and make a guest appearance before this thing sets sail. She better, otherwise I'm gonna grab her by the ear and bring her back," he jokingly added.
Article continues below advertisement
When does Shameless Season 10 premiere?
The 10th season of Shameless premieres on Sunday, Nov. 10 at 9 p.m. on Showtime. Here's hoping Emmy makes a surprise appearance in the premiere episode... or anytime during Season 10 for that matter!