A Lot Happens in Episode 3 of 'What If...?' — Here's a Breakdown
'What If...?' Episode 3 dropped on Disney Plus on Aug. 25, and there's a lot going on. Here's what went down in Episode 3's alternate Marvel universe.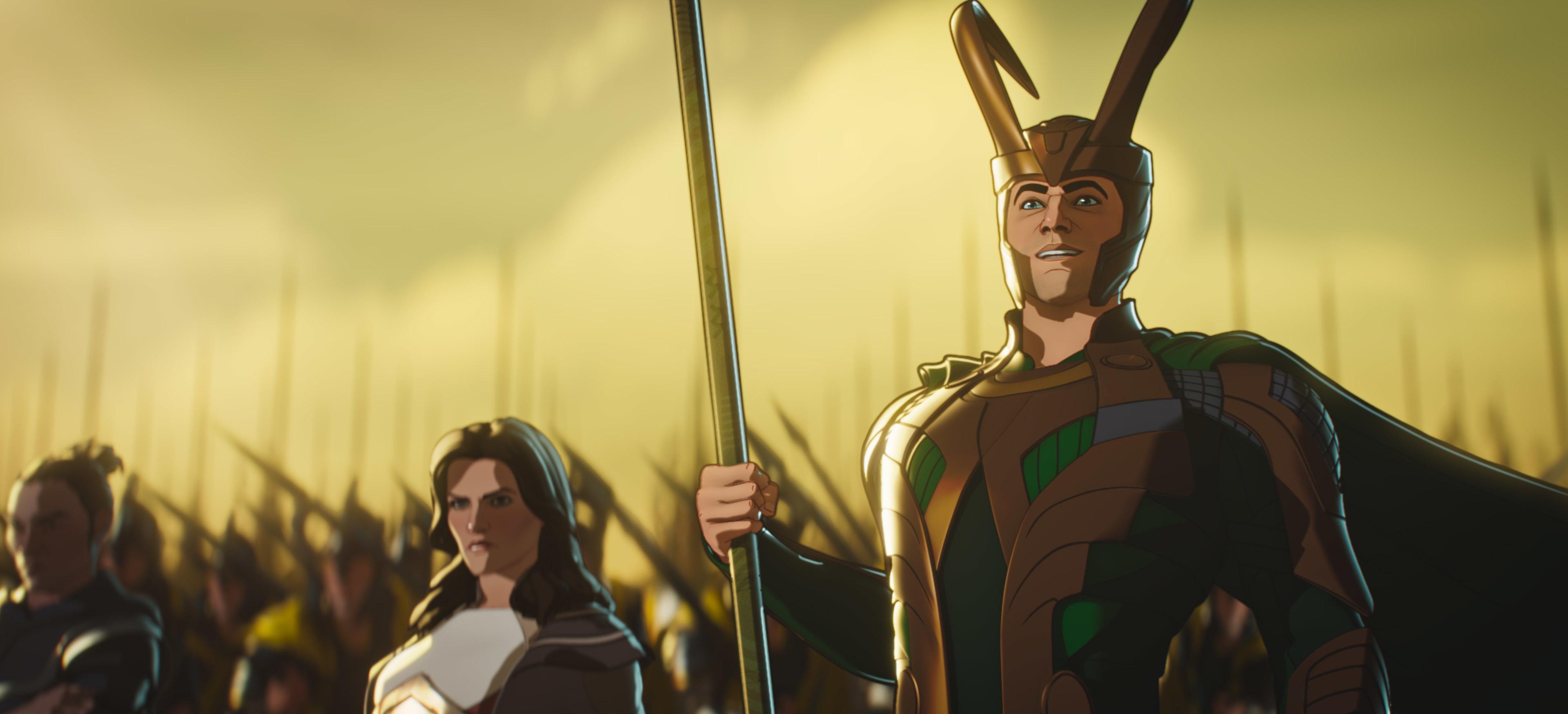 Spoiler alert: This article contains spoilers for Episode 3 of What If...?
Episode 1 of Marvel's What If...? answered the question, "What If… Captain Carter Were the First Avenger?" The second episode answered, "What If… T'Challa Became a Star-Lord?" Now, Marvel is really going for the big bucks answering its third question, "What If... the World Lost Its Mightiest Heroes"? Episode 3 is basically a universe without the Avengers... and it's not a pretty one.
Article continues below advertisement
In What If...? Episode 3, we're introduced to Black Widow, Nick Fury, Tony Stark, Hawkeye, Thor, Bruce Banner, and Loki, in addition to other characters from their stories, so it's safe to say that there's a lot going on in the plot. Not only that, but the episode ends on a cliffhanger that also introduces Captain Marvel and potentially, Captain America.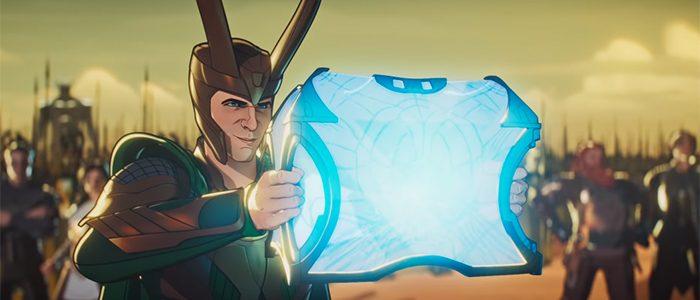 Article continues below advertisement
Fans gave their best guesses for the plot of Episode 3.
Before What If...? Episode 3 was released, many people thought it would center around "Loki on Earth" or "Fury's Big Week," and both guesses were actually right on the mark. A Redditor posited that it would also be a murder mystery, which it totally turned out to be.
Basically, a mysterious villain is killing Nick Fury's picks to join the Avengers and he has to figure out who it is before Loki takes over Earth.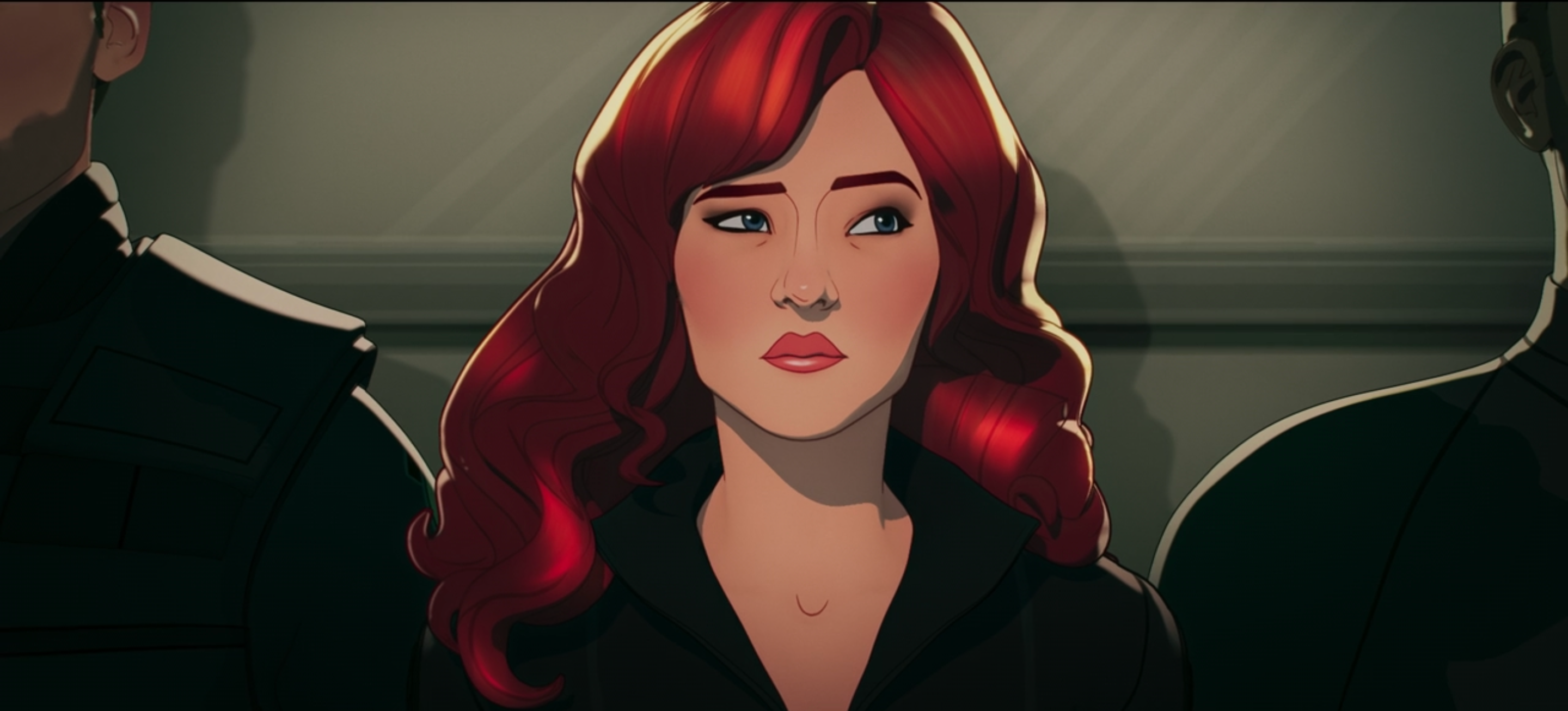 Article continues below advertisement
How does Loki play into Episode 3? Well, when Thor goes to pick up his hammer, it looks like Hawkeye shoots him, even though he claims he doesn't. So Loki and his army come down to Earth to avenge his brother's death. At first, Loki starts to take Earth over with ice, but Nick Fury offers him a deal: He'll bring Thor's killer to him in exchange for Loki not conquering Earth.
The plot of 'What If...?' Episode 3 follows one week in the life of Nick Fury.
Episode 3 really is Fury's big week. One day, he tries to recruit Tony Stark, and in the process, Black Widow accidentally murders Tony with a tainted serum. The next day, Hawkeye finds Mjolner (Thor's hammer) and alerts Fury, who goes down to see who will retrieve it.
When Thor shows up, Hawkeye accidentally shoots and kills him, but swears that it couldn't have been him. Hawkeye is put into a holding cell, but when Fury goes to chat with him, he learns that Hawkeye is also dead.
Article continues below advertisement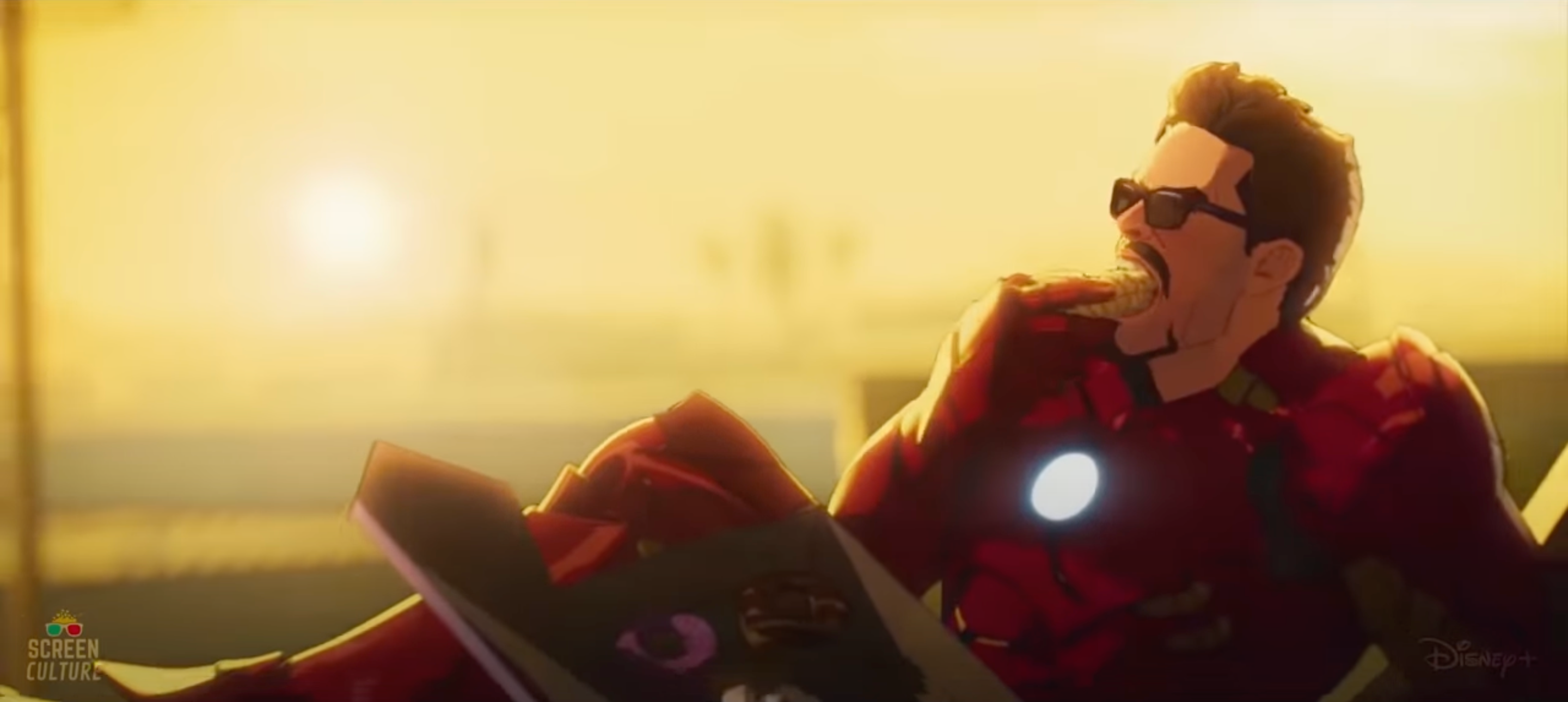 Black Widow tries to find Bruce Banner, aka The Hulk, as Fury reveals to her that Hawkeye is dead, and that she and Bruce are likely next. As Black Widow and Bruce come face to face with army tanks that are supposed to be on their side, Bruce turns into the Hulk to try to escape death because the Hulk "can't die." But then, he blows up.
Article continues below advertisement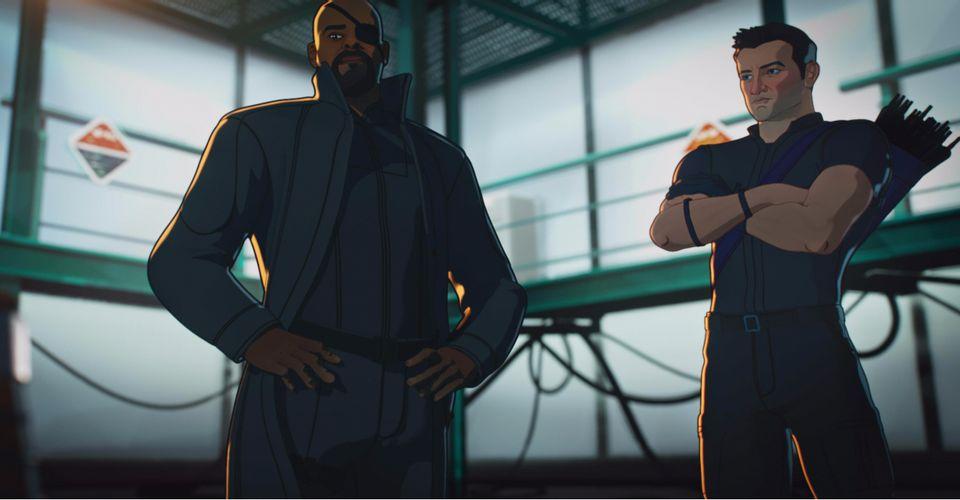 Fury is simultaneously holding off Loki's "space army," so time is running out. Black Widow goes into the database to see who could be killing off all these potential Avengers, but as she sees the name of the deceased Hope van Dyne pop up, she starts to piece things together.
She leaves a message for Fury, who doesn't pick up his phone, screaming, "Hope! It's all about Hope!" as she also meets death's door.
Article continues below advertisement
Nick Fury figures out who's plotting against the potential Avengers at the end of 'What If...' Episode 3.
Luckily for Earth, Fury gets the hint in time to work with Loki to play a little mischief on the secret killer. Fury — or what seems to be Fury — goes to Hope's grave, where he meets Hank Pym, the creator of the Ant-Man suit.
Hank has lost both his wife and daughter, Hope, to S.H.I.E.L.D. missions and wants to get revenge. He also wants to stop others from falling into the trap of giving their lives to these missions.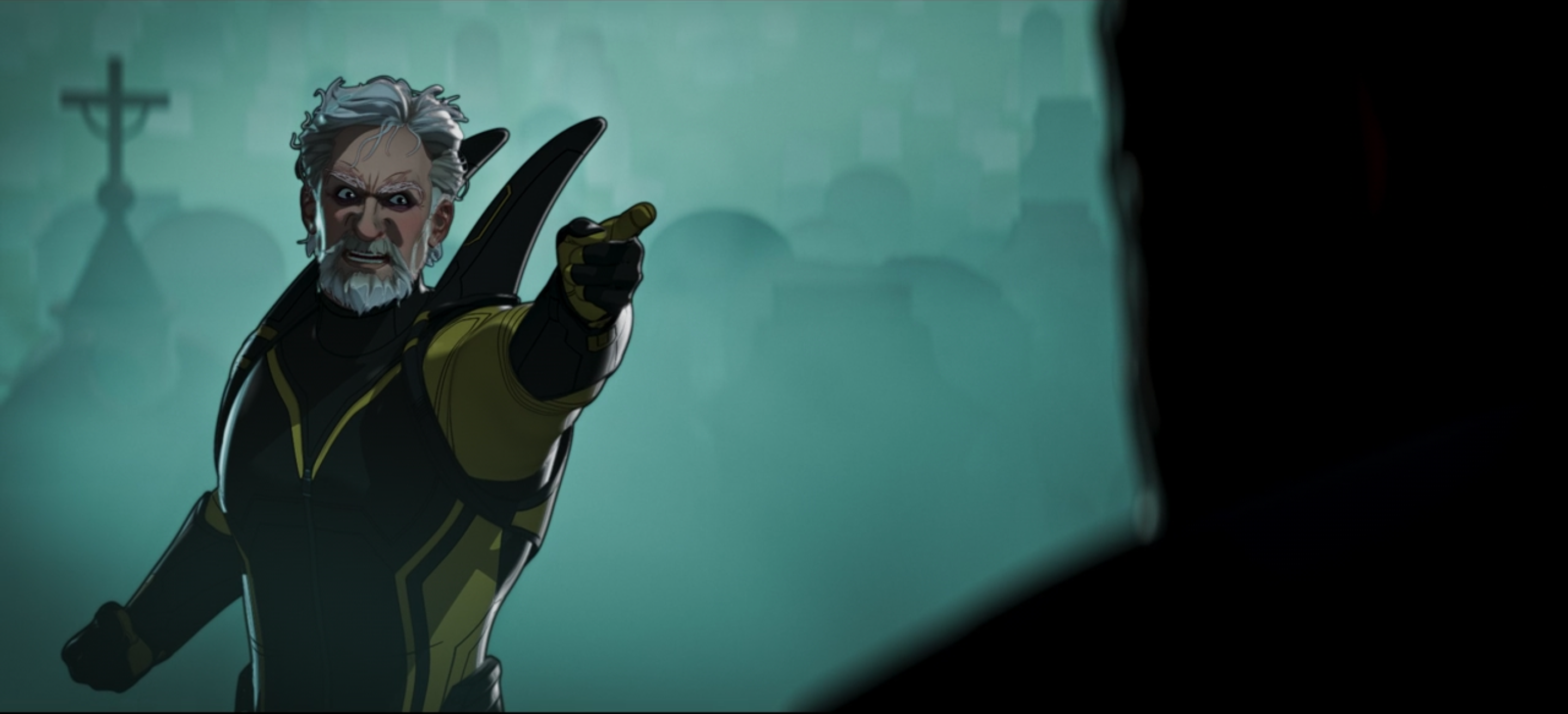 Article continues below advertisement
However, Hank is up against Loki pretending to be Fury and playing tricks on him — and together, Loki and Fury trap him. We'd think it's all happily ever after from there, but now, there are five dead Avengers and a major threat to Earth: Loki. Loki wants to stay a little longer, and by that, he means he wants to conquer Earth in one day, which he does.
The episode ends on a cliffhanger, with Nick Fury calling upon Captain Marvel and seemingly going to awaken Captain America to hopefully try to get Earth out of Loki's jurisdiction. Will we ever see what happens in the rest of this alternate timeline? In any case, it's a pretty dire one.
Episode 3 of What If...? is now available to stream on Disney Plus.