Woman Works Multiple Work From Home Jobs at the Same Time — They All Send Her New Laptops
Work from home jobs are, apparently, easy to acquire and do simultaneously. One woman showed off her set up for her three different remote jobs.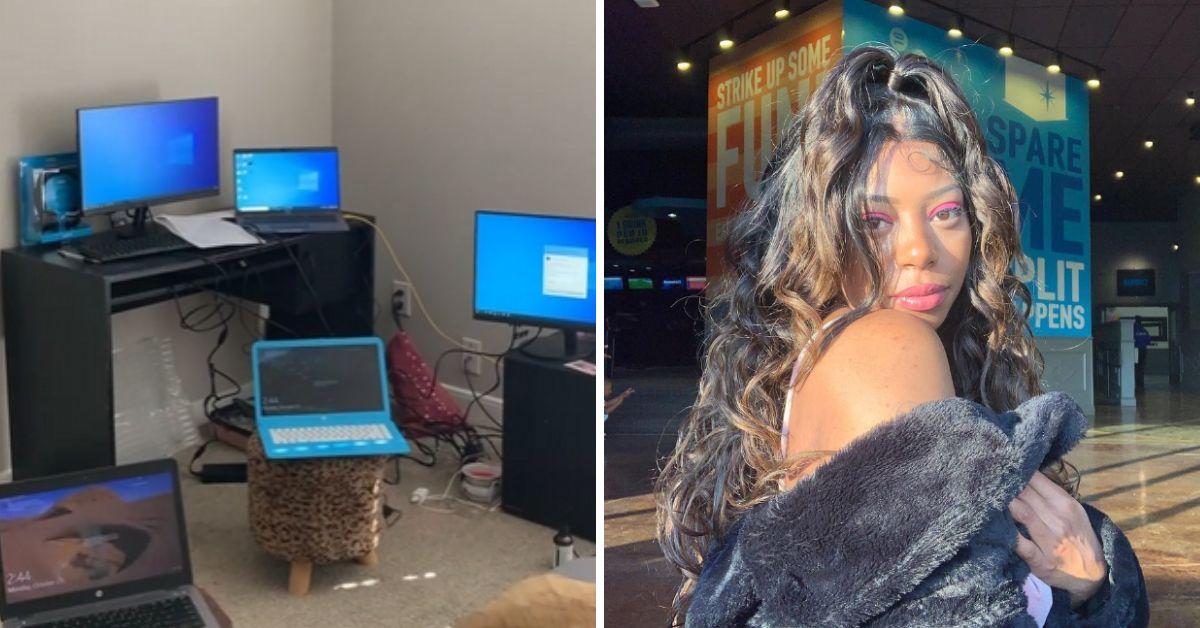 In the era of Work From Home, employers are having a difficult time making sure they have their workers' full attention. After all, employees can run along and accept multiple job offers and without an office to go to, employers would never know. This tactic became especially popular among young employees during the COVID-19 pandemic.
Article continues below advertisement
While many employers started putting in policies to bar this sort of behavior, enforcing them has been a problem. In the case of @thedivinemotherr on TikTok, her countless online jobs resulted in an overwhelming number of laptops, monitors, and other equipment to complete her work. Since most companies send their WFH employees equipment, she's stocked and loaded with new technology.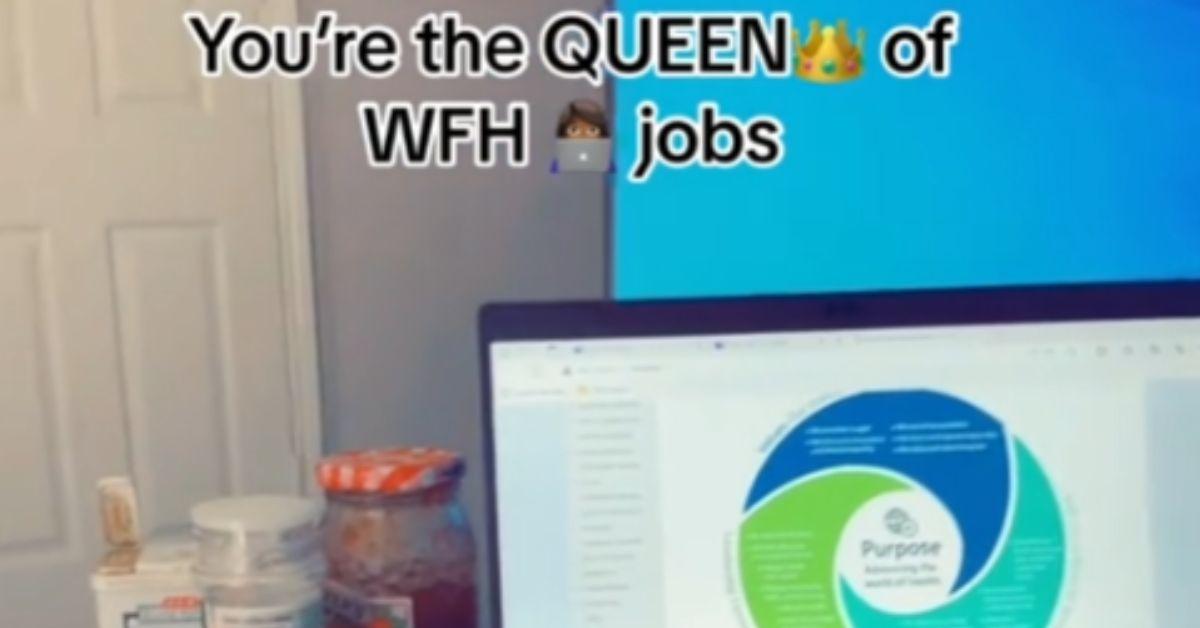 Article continues below advertisement
The TikToker confessed to her employment taboo by posting a video showing off her tech haul. In a pan-over of her room, viewers are able to see at least three laptops and two additional monitors. Plus, there's a mess of cables and cords plugged into outlets.
Since all of these computers can't possibly fit on one desk, she's spread them out over end tables and stools. "When you kept applying for WFH jobs and they all send you the equipment," she explained in text over the video.
Article continues below advertisement
An abundance of jobs isn't the only issue she's running into. In her caption, she confessed the workload may have some conflicts, too. "Now I got three training classes tomorrow at 9 a.m. EST," she wrote.
Article continues below advertisement
Some commenters were envious and a bit baffled by her ability to secure the bag. One wrote: "And me applying for WFH jobs since the damn pandemic and STILL haven't got one yet."
Another emphasized that there's actually an important life skill you can learn from this process. "I have to go to my three WFH jobs in a few. I have never been more meticulous about time management. Two-minute rotation of each job," they wrote.
Article continues below advertisement
Other multi-job fans admitted in the comments they start with several jobs and weed out the bad or demanding ones. "And best believe I'm going to all trainings and collecting all pays. When it gets too much, I pick my favorite two," said one person. After, all trainings need to be paid, and that's before you do any actual leg work.
What is the viral lazy girl job trend?
Overloading yourself with remote positions isn't the only way TikTok has learned to make a quick buck. With Gen Z entering the job force, they have a few other ideas to do minimal work with maximum pay. TikToker Bonnie Dilber believes that your work-life balance should not ruin you.
Article continues below advertisement
In a video, she recommended methods to find and keep "lazy girl jobs." In fact, the very first step may sound rather familiar. "First, the job should be remote or hybrid with a lot of flexibility to work from home," she said. So, it seems like our multi-job lady is off to a great start.
Bonnie also advised to look for jobs with reviews claiming they have a good "culture" and also roles where the employer advertises unlimited paid time off. However, she puts in a little disclaimer to be careful with that endless PTO claim. During the interview process, be sure to get clarity on what that could mean since every employer has different policies and they could be hiding some of the technicalities.
Article continues below advertisement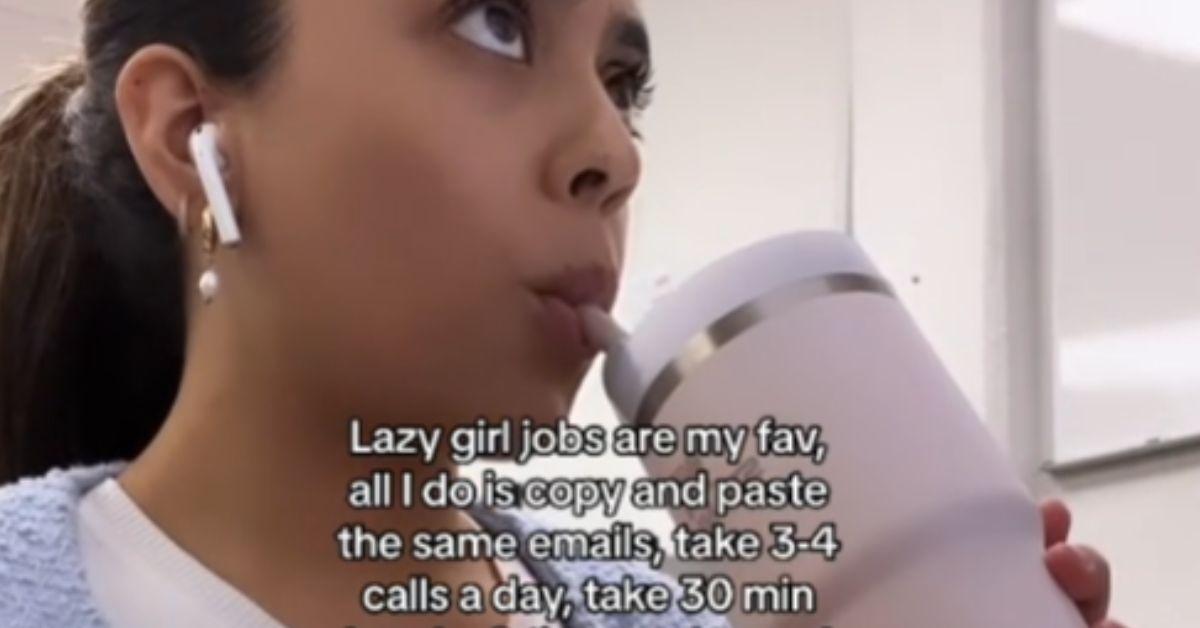 The multi-job queen also gave a tip if you want to apply quickly and efficiently when securing these jobs. "Use AI to apply and right your resume," wrote one commenter. The TikToker replied: "THIS."
Over all, it appears the work place is changing and it's up to employers to catch up with the times, crack down, or reevaluate the ways they treat and pay employees.