Woman Confronts Cheating Boyfriend Leaving Him Speechless in Viral TikTok
A TikToker left her (ex) boyfriend without words after confronting him about cheating in a now viral TikTok.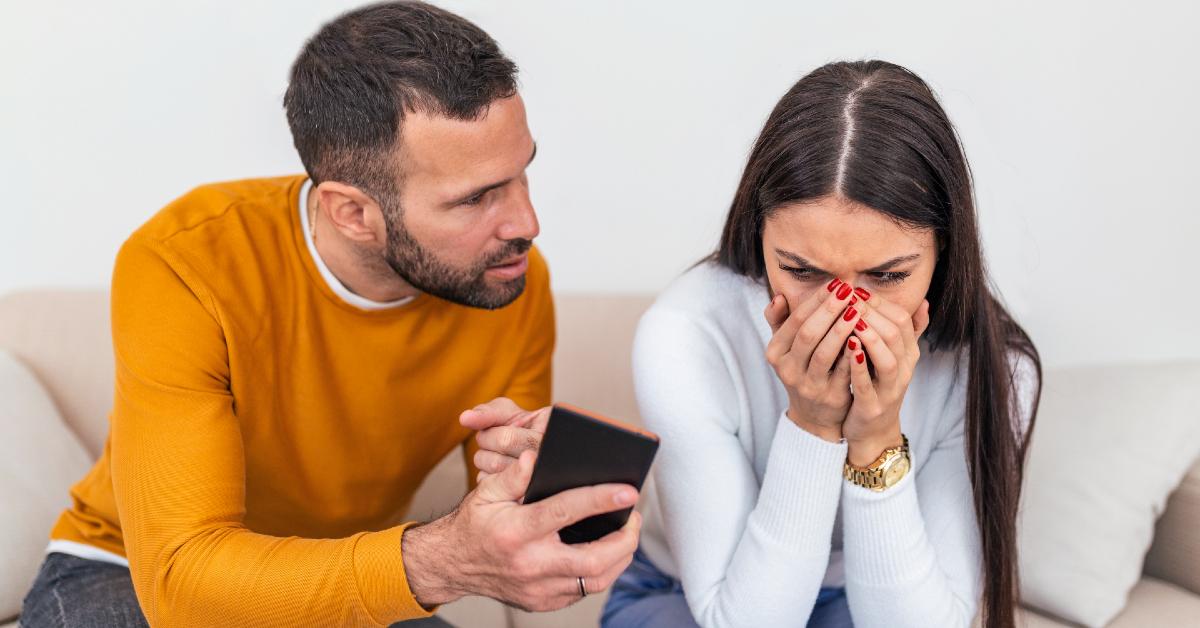 It's difficult to capture exactly what it feels like to be cheated on, but it's not a good feeling, and psychologists have delved deep into the reasons why some folks just aren't prone to fidelity.
However, thanks to the advent of social media, there are more than enough people experiencing that emotional roller coaster who have no problem airing all of their dirty laundry to give us some idea of what it feels like.
Article continues below advertisement
However, making those posts public also allows people to comment on and offer up their own opinions on their personal matters — which is what happened with a TikToker by the name of Emma.
Article continues below advertisement
After she discovered her boyfriend was cheating on her, Emma, (@emstaffon), decided to accost him, record his response (or his lack thereof), and then post about it on TikTok.

Article continues below advertisement
Emma begins the video by looking into the camera and saying, "Ladies, you're gonna like this one." She gets out of her car, with mascara stains under her eyes that make it looks like she had been crying. She approaches a man and asks, "Who's Jenna?"

Article continues below advertisement
"Who's Jenna, from Bowling Green?" she asks, walking up the stairs to confront him. "What'd you do with her?" He looks at her, not saying anything. "Jenna?" she asks again. "No, no she sent me everything today. What happened? You wanna tell me?"
"No I don't," he says.
"Nah, I bet not, I bet not. OK, so you wanna tell me what happened?" She asks again.

Article continues below advertisement
She responded to a comment from another user who asked how she was doing emotionally, and Emma said the cheater was her first boyfriend in high school and the two of them were saving up for a house and "looking at dogs" together.
Article continues below advertisement
She also added in the caption for the follow-up video that the news of her boyfriend's infidelity came at a particularly emotionally charged time in her life. "Days are up and down recently," she wrote. "Lots of things happening at once, the support on this platform has been monumental to my growth, spreading nothing but love."

Article continues below advertisement
In the same TikTok video, Emma writes that the breakup occurred days before she was set to testify in court against her rapists. She doesn't provide further context, but in one of her clips, she said a male high school teacher attempted to kiss her while she was mourning the loss of a friend.
Article continues below advertisement
TikTokers expressed sympathy for Emma and penned words of encouragement. Others said she could still save up for a house on her own and didn't need to do it with a partner.

Article continues below advertisement
Others were surprised to see that in another one of Emma's TikTok posts, her co-worker also learned the same day that she too was being cheated on.