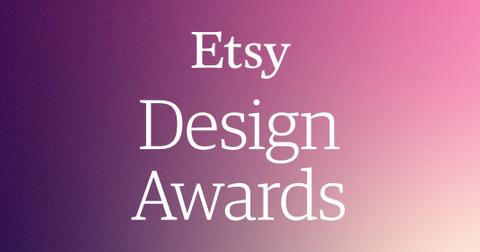 Here's How to Help Your Favorite Etsy Shop Get the Recognition It Deserves
By Jacqueline Gualtieri

Updated
Let's be real here: Etsy sellers are some of the most creative people out there. If you could imagine just about anything you want, you could likely find absolutely everything you imagined on Etsy. Even better, you know that you're getting something that's personally crafted, with no mass production to be found. Plus, they always seem to contain personal touches, like a handwritten letter, to make what you received all the more special.
Article continues below advertisement
Whether you use Etsy for everything or if you just love buying from the unique stock on holidays, you likely already have quite a few favorite sellers. And Etsy is making it easier to be sure that they're getting the recognition they deserve with the Etsy Global Design Awards.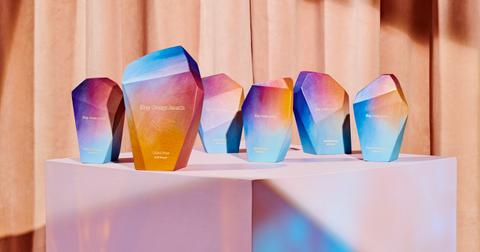 Article continues below advertisement
How do the Etsy Design Awards work?
The Etsy Design Awards, aka The Etsies, have the goal of honoring the best of the best sellers on Etsy. The awards go to the highest-quality items found on the site, while shining a spotlight on their global community of entrepreneurs, an especially important endeavor right now.
Through July 15, sellers can submit an item for a chance be named the Etsy Design Award Grand Prize Winner, which comes with a cash prize of $15,000. Ten other sellers will be named Etsy Design Award Category Winners and awarded $1,000 each. Although last year, there were only five categories to win, Etsy has upped the number to 10: Jewelry, Bags, Accessories & Shoes, Clothing, Art, Home & Living, Weddings, Paper & Party, Kids, Pets, and Vintage.
Article continues below advertisement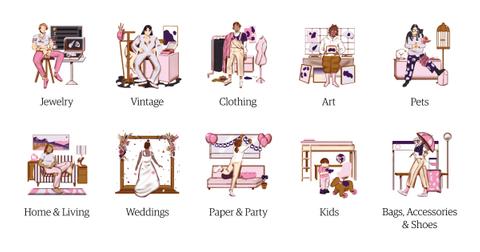 What's more, winners of both the grand prize and the categories will receive Etsy Ads and listing credits, mentorship from Etsy experts on key topics to help expand their businesses, and features on Etsy's owned marketing channels. So not only does winning mean a cash prize, but it also means some powerful business boosts.
Article continues below advertisement
What if you're not a seller, but you want to nominate someone who is?
If you want your favorite shop to be recognized for all their hard work and creativity, you can actually nominate them yourselves. You may also make a little money along the way!
In order to help The Etsies' judges see the best of the best, they're asking for Etsy's community to help. Through July 1, you can nominate your favorite shop for a Design Award. And just by nominating them, you'll be entered to win one of 10 $1,000 Etsy gift cards.
Who does the judging for The Etsies?
This year, Etsy Trend Expert Dayna Isom Johnson will be judging the winners, but she's not the only one. Actress, icon, and Etsy lover Drew Barrymore will be judging alongside her.
Article continues below advertisement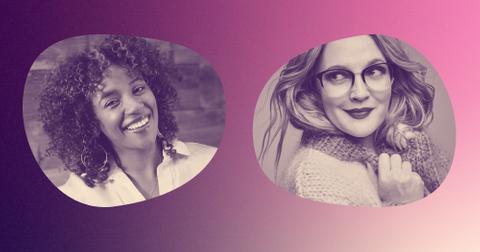 "I have been a huge fan of Etsy for many years. All of these incredible independent sellers, from all over the world, create the most amazing items, and with such heart and passion. I love the personal cards and notes from the sellers and these one-of-a-kind items that are often made at home and sometimes with the whole family involved. I'm so happy to be able to honor this incredibly talented group of entrepreneurs," Drew said, according to a press release.
Article continues below advertisement
While Drew and Dayna will be doing the judging for Etsy Design Award Grand Prize Winner and Etsy Design Award Category Winners, fans can also get in on the action. This year, Etsy is adding the People's Choice Award. When finalists are announced in September, the one who receives the most new "favorites" to their listing throughout the voting period will win the award, as well as $5,000.