Eva Longoria's Sister Liza Hilariously Shaded Her Dating History
Eva Longoria's sister Liza has a mental disability similar to Down syndrome. Eva says Liza is her personal hero.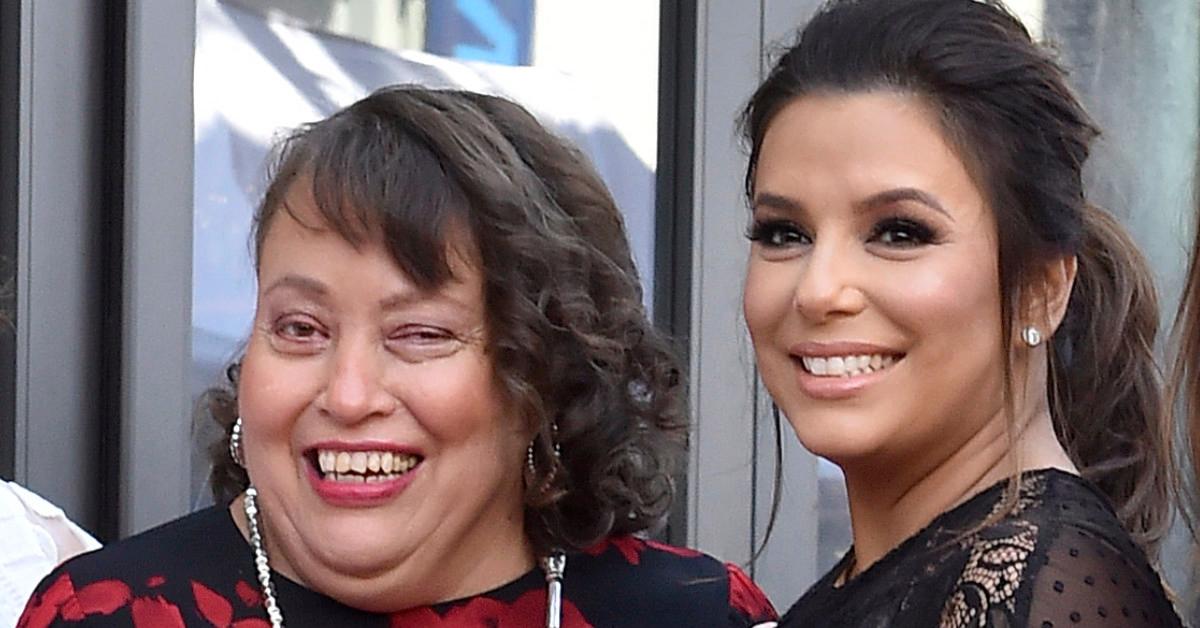 Everyone has a hero, and Eva Longoria's is her older sister Liza, who was born premature and has a mental disability similar to Down syndrome, as the actress explained on the talk show Loose Women in 2017. Eva admires her sister's resilience, her compassion, and her complete lack of a filter.
Article continues below advertisement
"She was my hero growing up," the Desperate Housewives alum said of Liza in a 2007 interview, per People. "It was a blessing to watch her overcome every obstacle — tying her shoes, putting on a shirt, getting out the front door. And yet, she still had a job and would come home on the bus by herself and help with dinner. You could only imagine the hurdles she encountered every minute of the day."
Eva gets her philanthropic streak from her sister.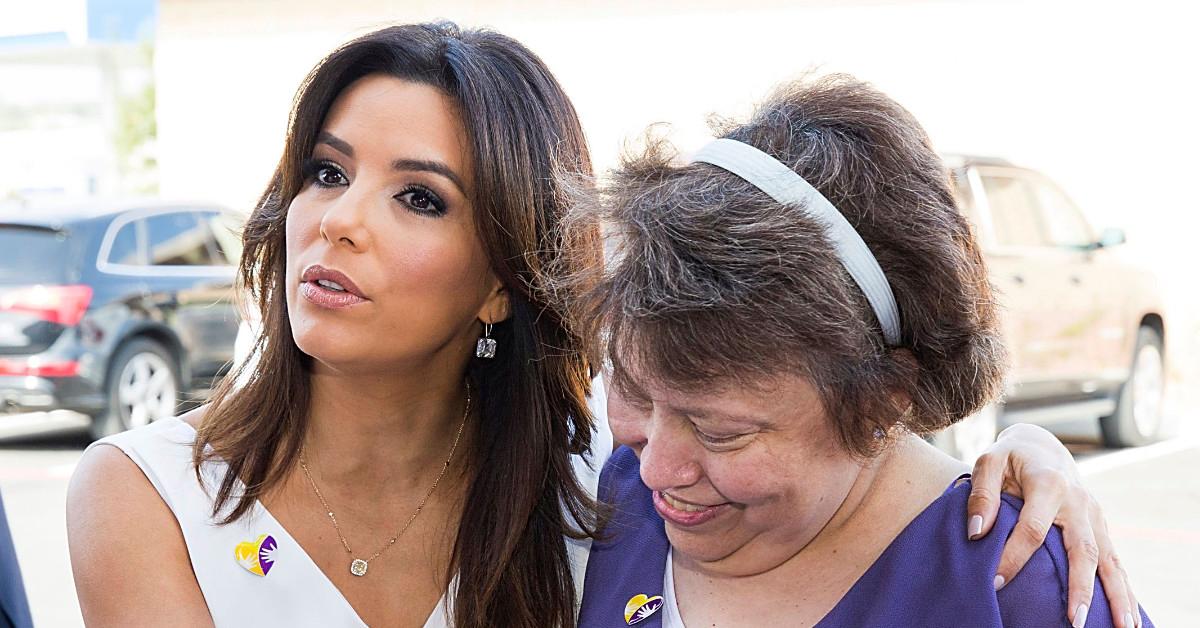 Article continues below advertisement
Eva opened up about her life with Liza at the HollyRod Foundation's DesignCare Gala in July 2019. "Where all of my philanthropy and charity work comes from is living a life with Liza and somebody like Liza," she said, per Variety. "I'm always humbled by everything she shows me and teaches me, especially now that I have a child."
Actress Holly Robinson Peete and former NFL star Rodney Peete, married since 1995, founded the HollyRod Foundation in 1997 to support families dealing with autism or Parkinson's disease. The couple's son, RJ, has autism and was given a "never list" that detailed all the things he supposedly could never do.
Article continues below advertisement
"[Liza] too was on that 'never list,'" Eva said at the gala, as she accepted the organization's HollyRod Humanitarian Award. "She would never talk. She would never have an emotion towards anybody. Today, she has a job. She is happy."
Article continues below advertisement
Liza also taught Eva about compassion.
At the event, the SAG Award winner recalled a time when Liza was in high school and someone stole her jacket. "I remember being so mad. I wanted to go to the school and kick somebody's ass. I'm going to go find this person," she said. "I went to Liza and asked, 'Who stole your jacket?' And she said, 'Somebody who must have been cold.'"
Eva went on: "She taught me compassion. She never saw or never sees the evil in anybody. She just thinks, 'Somebody needed it more than I.' And that's what tonight is about. There are families and children that need this more than us."
Article continues below advertisement
Liza inspired Eva's breast cancer activism.
In September 2017, Eva went public with Liza's breast cancer diagnosis. "It was a couple years ago," she told People at a fundraiser for metastatic breast cancer at the time. "I never said anything because it was a private thing. It was my special needs sister, too, so she had a hard enough life as it is."
Article continues below advertisement
She added, "I haven't spoken about my sister on purpose and then when this campaign came up I felt like, you know what, I'm literate on the breast cancer subject and I didn't even know about metastatic breast cancer. So, I thought, how many people don't know about this? And if I have a platform that can help women learn about this, if I have a platform that can help raise funds to find a cure for it, that's even better."
Liza hilariously shaded Eva when she met Eva's now-husband.
"She's amazing," the Flipped actress said of Liza during her appearance on Loose Women. "She's the light of our life. She's so funny. She has, like, no filter, so she always tells the truth."
Eva then shared a funny example: "When I introduced her to my husband [businessman José Bastón], when he was my boyfriend, I said, 'Liza, this is my boyfriend.' … And she goes, 'Ugh, another one?'"