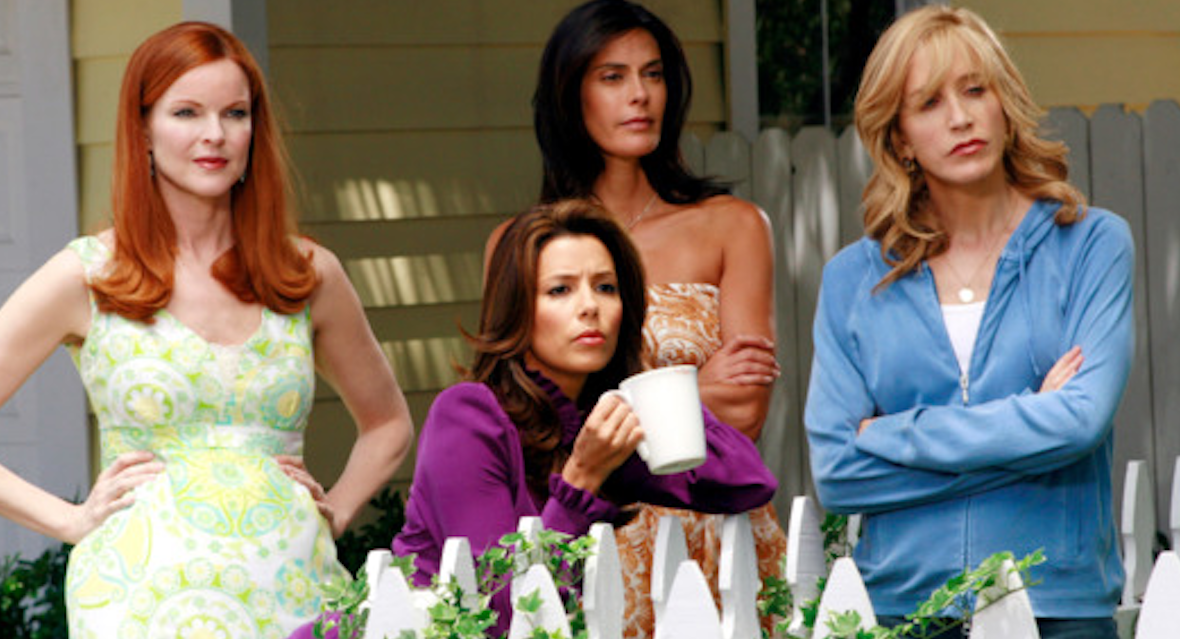 'Desperate Housewives' Is Getting a Reunion and Our Inner Lynette Is Screaming
Very few shows stand the test of time quite like Desperate Housewives — the beloved dramedy is highly quotable and totally rewatchable. And with so many beloved '90s and '00s series getting reboots, you'll be happy to hear that there is going to be a special Desperate Housewives reunion. Needless to say, we're seriously psyched.
Article continues below advertisement
Stay tuned for everything we know regarding the upcoming Desperate Housewives reunion — all we know is that it's going to be a guaranteed good time.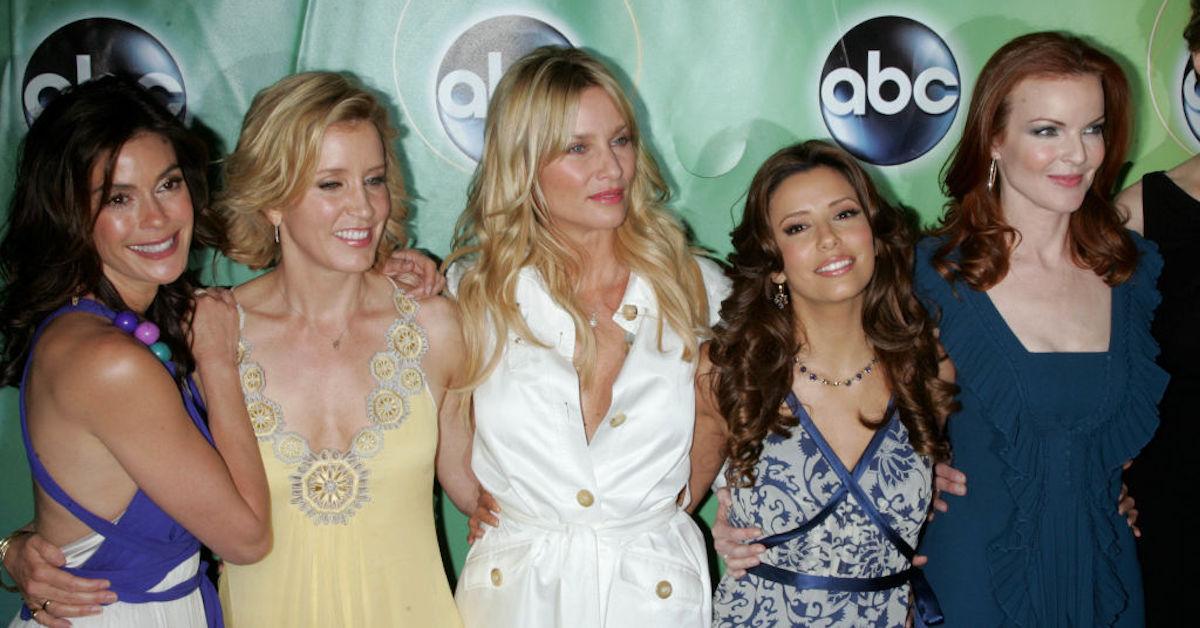 Article continues below advertisement
What will happen in the 'Desperate Housewives' reunion?
The lovely ladies of Wisteria Lane are officially reuniting (virtually) on Sunday, April 12 in support of the Actor's Fund, which is an organization that raises money for those whose jobs have been affected by the coronavirus, according to Good Housekeeping. The actresses will come as themselves, and talk about whatever they want, from personal updates, to current events, and hopefully some "almost 10 years later" thoughts on the series.
The reunion guest list has officially been confirmed, and it includes Marcia Cross, Vanessa Williams, Brenda Strong, Dana Delany, and — of course — the lovely Eva Longoria. Now you're probably thinking, "doesn't that exclude two of our favorite housewives?" and you're absolutely right. According to Vulture, Felicity Huffman will not be making an appearance (for obvious reasons), and Teri Hatcher also declined the invitation. They will be missed.
Article continues below advertisement
Avid fans are beyond excited for the housewives to reunite.
Obviously, diehard fans of the mystery series are living for this cast reunion. Twitter user @nicolekidmans tweeted, "desperate housewives stars in the house reunion i'm gonna CRY i'm so excited," while @beyongoria exclaimed "GUYS THERE'S GOING TO HAVE A DESPERATE HOUSEWIVES LIVE REUNION OH MY GOD!!!!!!!" Others have expressed they're simply "not OK." Needless to say, the excitement is there, and there's going to be guaranteed enthusiasm from viewers across the globe.
Article continues below advertisement
Article continues below advertisement
Does this mean there's a 'Desperate Housewives' reboot in the works?
We aren't sure if this indicates a possible reboot, though it may be announced at the reunion. However, at the end of 2019, rumors of a potential 2020 reboot were buzzing, according to Instinct Magazine. The rumors alleged that Eva Longoria would be reprising her role as Gabrielle Solis in season nine. She wouldn't have her old friends, however, and would be surrounded by brand new neighbors.
Article continues below advertisement
Also rumored to join the cast of this supposed reboot would include Dominique Jackson from Pose, as well as Game of Thrones' Lena Headey. Marcia Cross supposedly agreed to doing a cameo. But again, this has not yet been confirmed.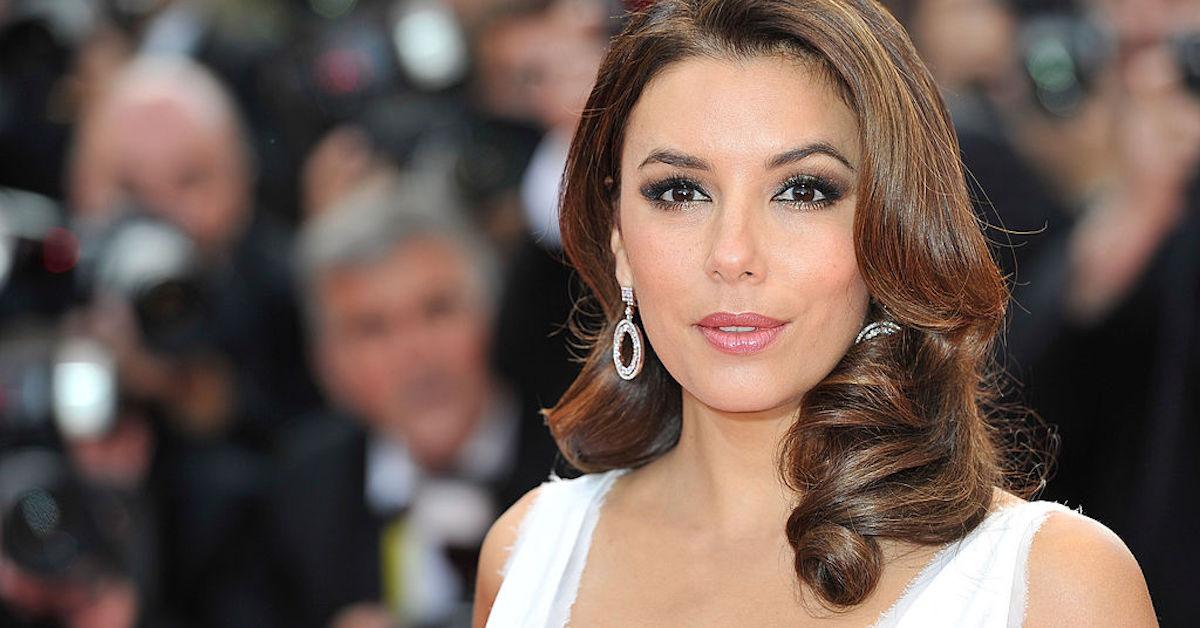 A Desperate Housewives reunion is seriously what all of us need right now — most of the cast's chemistry was seriously incredible, and watching them catch up is truly going to light any quarantine on fire in the best way possible. And who knows? A reboot may ultimately be announced, and that would be some truly unreal news to hear at this moment in time.
Catch the Desperate Housewives reunion on Sunday, 12 April at 8 p.m. EST on the Stars in the House website and on YouTube.