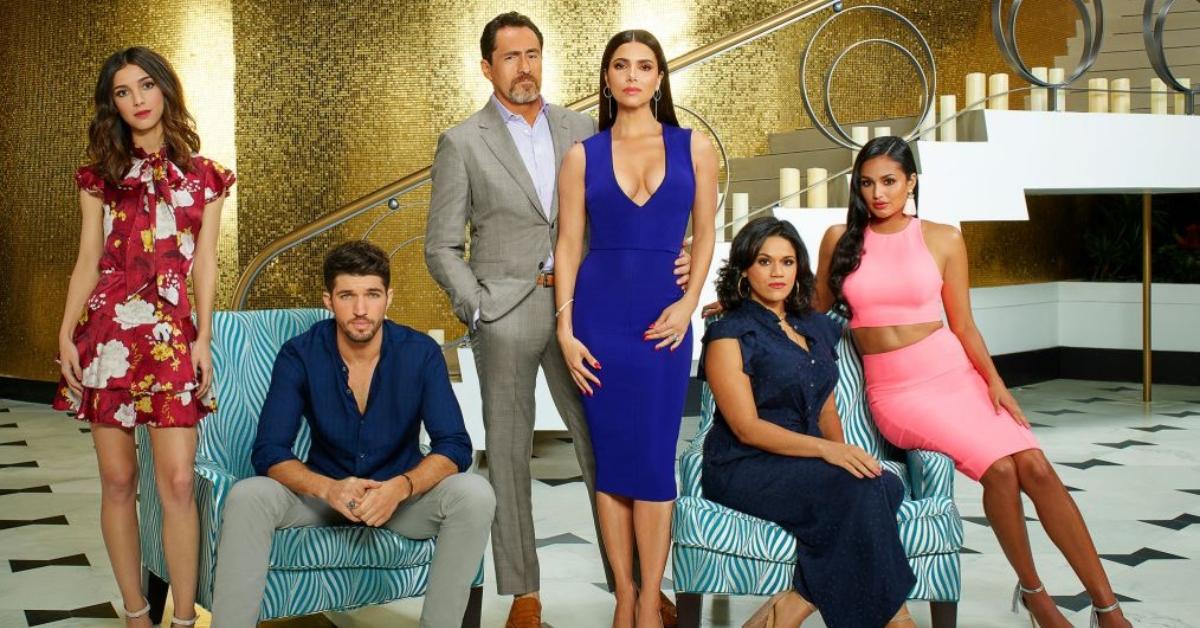 Has ABC's 'Grand Hotel' Been Renewed for Season 2? Everything We Know So Far
Ay dios mio! Grand Hotel has brought audiences a mixture of drama, scandal, and a whole lot of sex appeal. The Eva Longoria-produced telenovela is based in modern-day Miami Beach and focuses on hotel owner Santiago Mendoza, his second wife Gigi, and their adult children.
Article continues below advertisement
The show's synopsis reads, "The hotel's loyal staff round out a contemporary, fresh take on an upstairs/downstairs story. Wealthy and beautiful guests bask in luxury, but scandals, escalating debt, and explosive secrets hide beneath the picture-perfect exterior."
With secrets still being uncovered, audiences have been kept on their toes throughout the entire first season. So, has ABC finally made the decision to renew Grand Hotel for Season 2?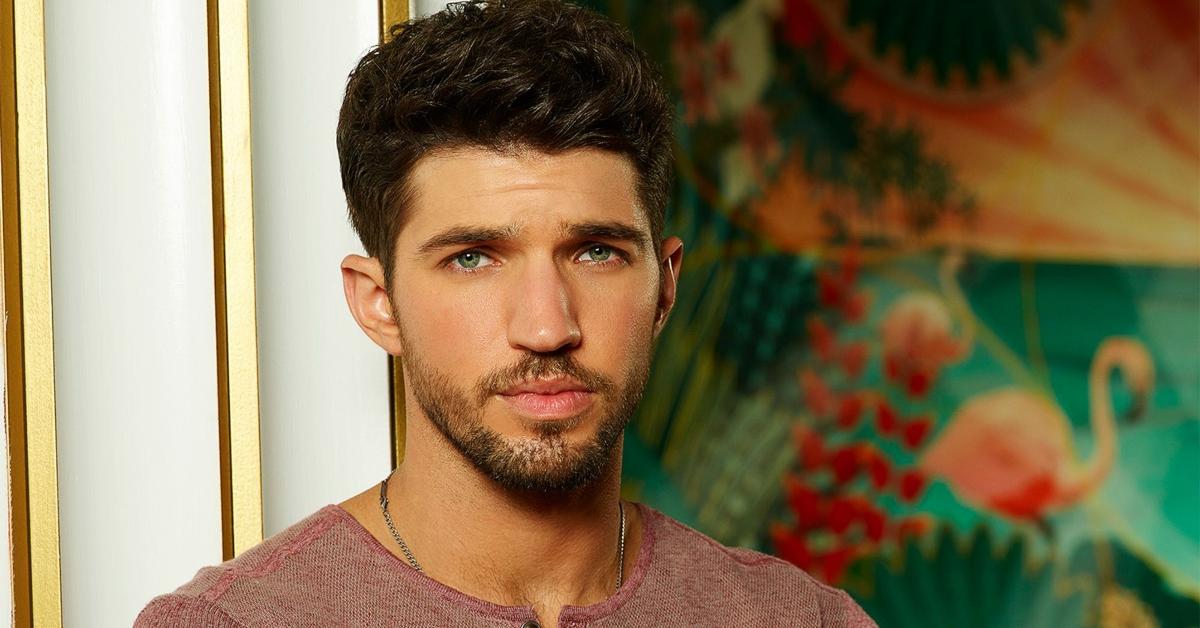 Article continues below advertisement
Has Grand Hotel been renewed or canceled for Season 2?
Unfortunately, the fate of the soap opera drama is still undecided. Yes, ABC has yet to announce if they will renew or cancel Grand Hotel for Season 2. Bryan Craig who plays Javi Mendoza in the series tweeted on July 24, "#GrandHotel Who's wants SEASON 2 of @GrandHotelABC @ABCNetwork ??"
Fans rallied behind the actor, showing their support for the series. One fan replied, "ABC would be stupid NOT to renew #GrandHotel! It's the best show they've had since Roseanne. Finally, a show that people can't wait to watch."
Adding, "Real, addictive, excellent television!" Another fan commented: "Grand Hotel has been a breath of fresh air this season! The writing is excellent! I'd give you 10 more seasons if I could!"
Article continues below advertisement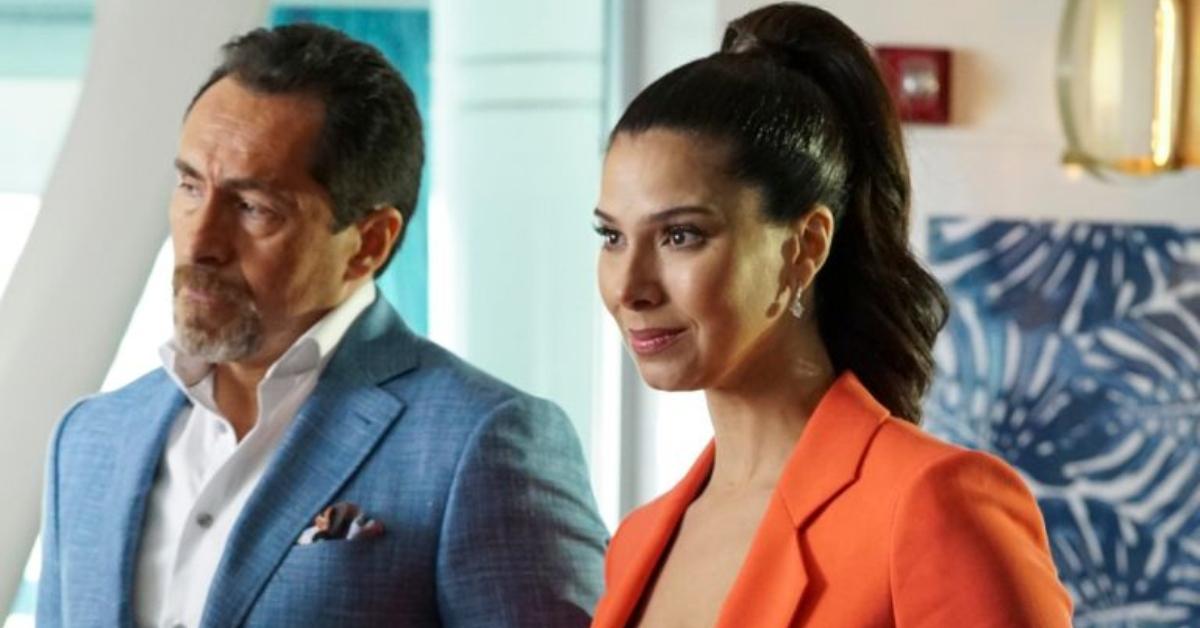 With Season 2 of Grand Hotel still in limbo, more actors from the show reached out to fans via social media asking for their support. Roselyn Sanchez who plays Gigi Mendoza tweeted at the network, "Who wants a season 2 of @grandhotelabc ??!!!! So many stories to tell... the juiciness continues... let's do it!!"
Basically, our fingers are crossed as we anxiously await ABC's decision.
Article continues below advertisement
Where is Grand Hotel filmed?
Described in the series as the most famous and oldest hotel in Miami Beach, the Riviera Grand Hotel is a real place... well, kind of.
While you can't book at room at this hotel in Florida, you can stay at real-life hotel, Fontainebleau. This luxury resort served as the backdrop for the series, with the cast and crew filming for three weeks on location.
"I just want everybody to enjoy it as much as we enjoyed making it, especially the Fontainebleau because it's so iconic in South Beach," executive producer Eva Longoria said at the premiere. "Being able to shoot here during spring break, Ultra Music Festival, high season and we were still able to get it done."
Article continues below advertisement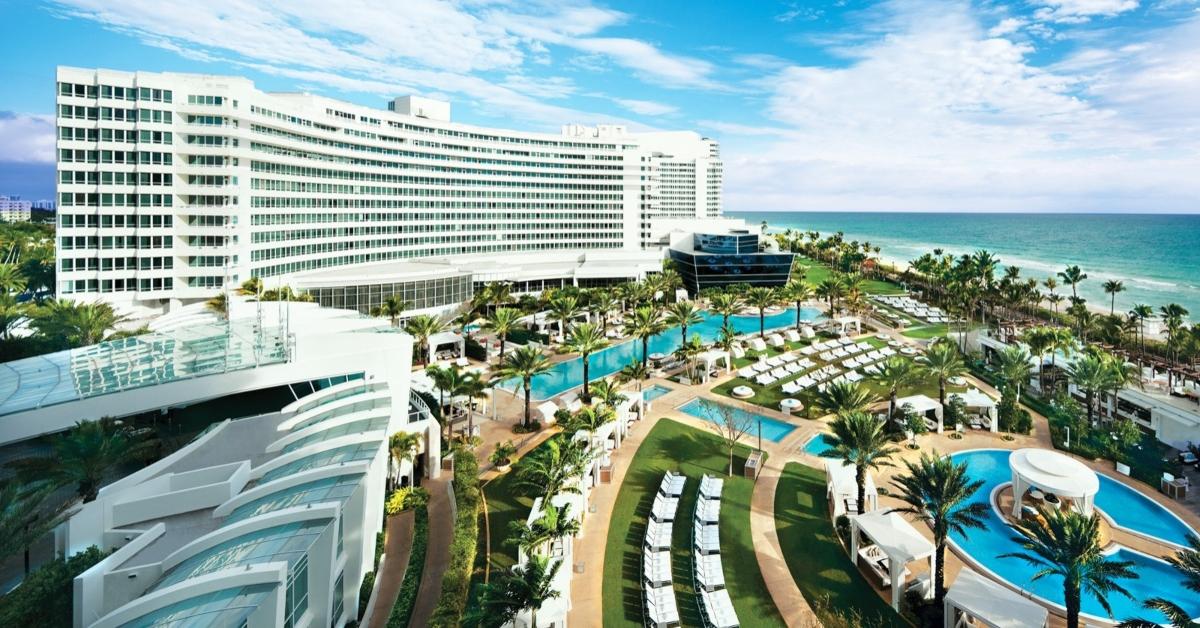 Show creator, Brian Tanen, spoke with the Sun Sentinel about filming on location, saying, "When we did our location scout in Miami to see where we could actually film and the Fontainebleau was available, we were over-the-moon excited. It is exactly the place that we imagined it."
Article continues below advertisement
Though the pilot was filmed in Miami Beach, after the series was picked up by the network, the cast and crew shot the remaining episodes in Los Angeles. "We built on a soundstage basically four stories of this hotel just in the middle of Los Angeles in Manhattan Beach so that lobby that you see, the iconic Fontainebleau lobby, we recreated on a stage," the show creator told the outlet.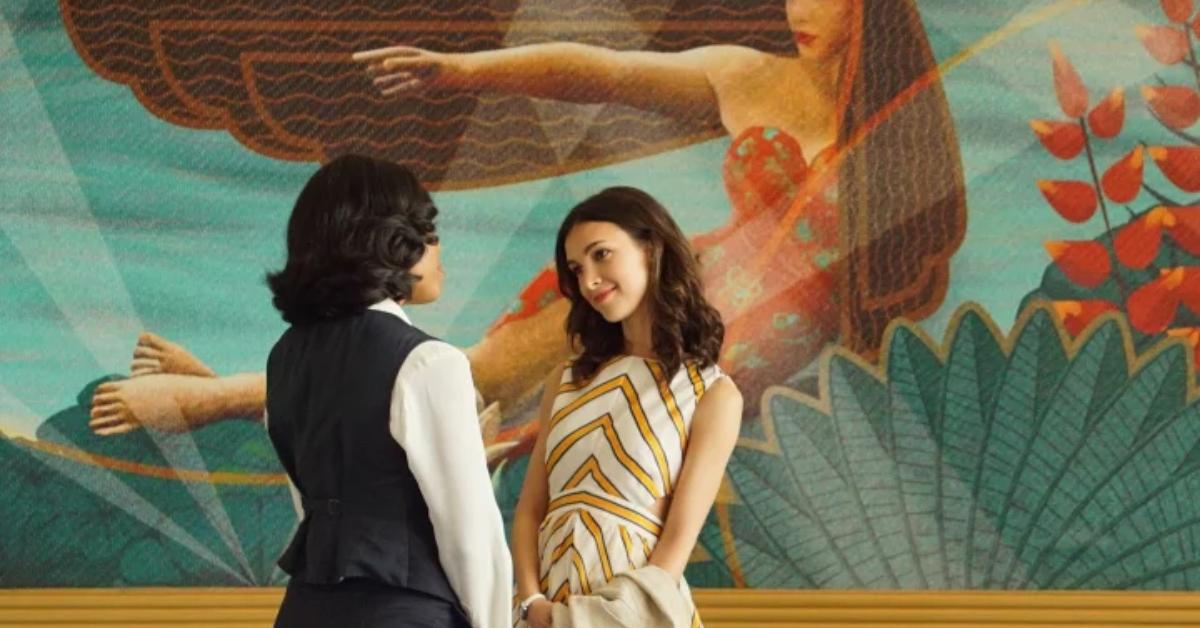 He added, "We have the guest hallways, those rounded hallways with the striped wallpaper we have as well. We have the offices. We have tunnels underneath where all the staff members walk around. It really felt like walking around a living, breathing hotel."
Catch new episodes of Grand Hotel on Mondays at 10 p.m. ET on ABC.