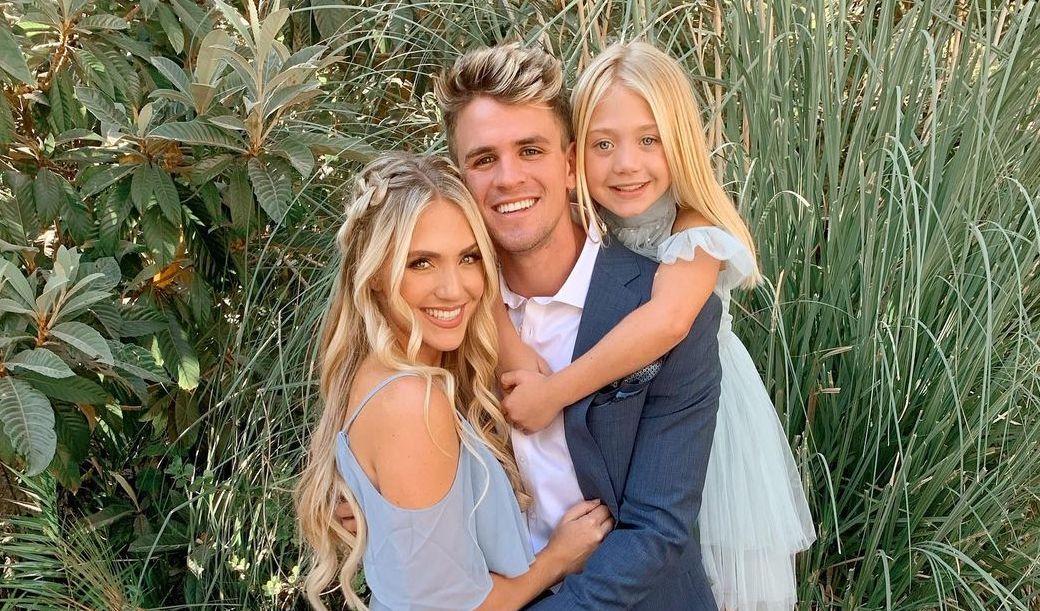 The LaBrant Fam's Oldest, Everleigh, Gets Her Own TikTok Account
Many YouTube fans are drawn to the LaBrant family's channel, which is filled with wholesome vlogs of their day-to-day life as parents to three children. Consisting of Cole LaBrant, who started his social media career on Vine, his wife Savannah, and their three children, the family is known for their religious and family-oriented content.
Recently, though, the family decided to let their oldest daughter, Everleigh Rose, make her own TikTok account so she can join the family online.
Article continues below advertisement
Cole and Savannah LaBrant decided they would let Everleigh make her own TikTok account.
In a new video posted to the family's YouTube channel, Cole and Savannah revealed that they had decided to let their oldest daughter create her own TikTok account.
Apparently, Everleigh had been asking her parents for months if she could make one so she could share dance videos with her other dance friends, but the couple was hesitant to give her free reign on the platform.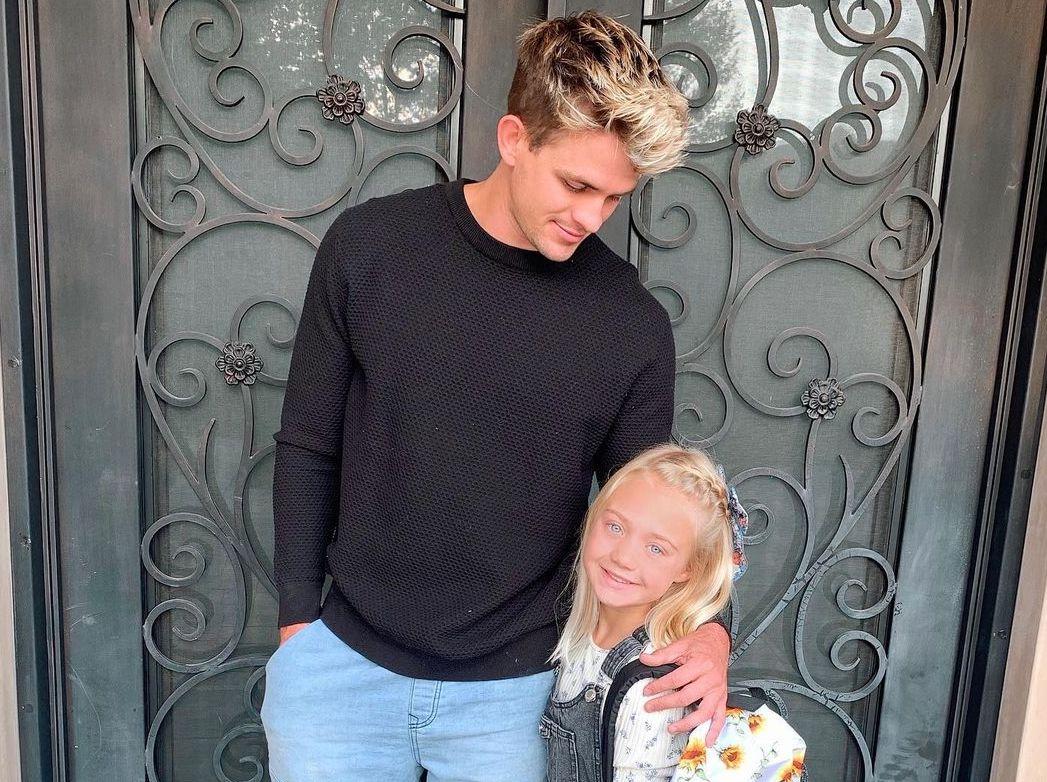 Article continues below advertisement
"For those of you who don't know, Everleigh's never had her own TikTok account," Cole said in the vlog. "She doesn't have her own phone, she has a little iPod, and we don't even let her have TikTok on the iPod because I just don't know how much stuff on there is kid-friendly. A lot of stuff on there is funny and appropriate, but there's a lot on there that isn't. So I've always had mixed feelings about TikTok."
To compromise, the couple decided to buy an entirely separate iPod solely for her to make TikTok videos on, under the condition that they manage the account and Everleigh does not have free access to it.
"Obviously we're not going to be crazy strict forever, but she's [almost] eight years old, so we just want to supervise it and make sure she learns social media responsibility so that way by the time she's 10, 11, 12 she has learned to be responsible with it," Cole said.
Article continues below advertisement
It's unclear what fans thought of the couple's decision to seriously monitor Everleigh's account, as comments on the YouTube video are turned off, though it's understandable why they're being so cautious. TikTok is often criticized for having sometimes overtly sexual trends that younger creators on the app partake in, and their decision is likely only to protect their daughter rather than control.
Article continues below advertisement
Everleigh already has more than 100,000 followers.
Even though she's only had the account for a few days, Everleigh already has an impressive following of her own. At this time, the 7-year-old has more than 100,000 followers and both of her videos have more than 70,000 likes a piece. Clearly, she takes after her parents' savvy social media skills.
As Cole and Savannah stated in the video on their YouTube channel, all of the content Everleigh posts will be regulated so all of the dances and songs she's dancing to are appropriate.
The comments on all of her videos are also turned off at this time, likely to prevent her from having to deal with any overly critical or hateful comments she might receive with such rapid popularity.
While you won't be able to interact with Everleigh personally through her TikTok account, if you're looking to appreciate the videos she makes to show off her dance skills, you can find her on TikTok @everleigh.rose9.