People Think They've Figured out the Name of the LaBrant Family's Baby Z
The LaBrant Family announced a few months ago that baby No. 3 was a boy whose name starts with Z. Now that he's born, fans want to know his name.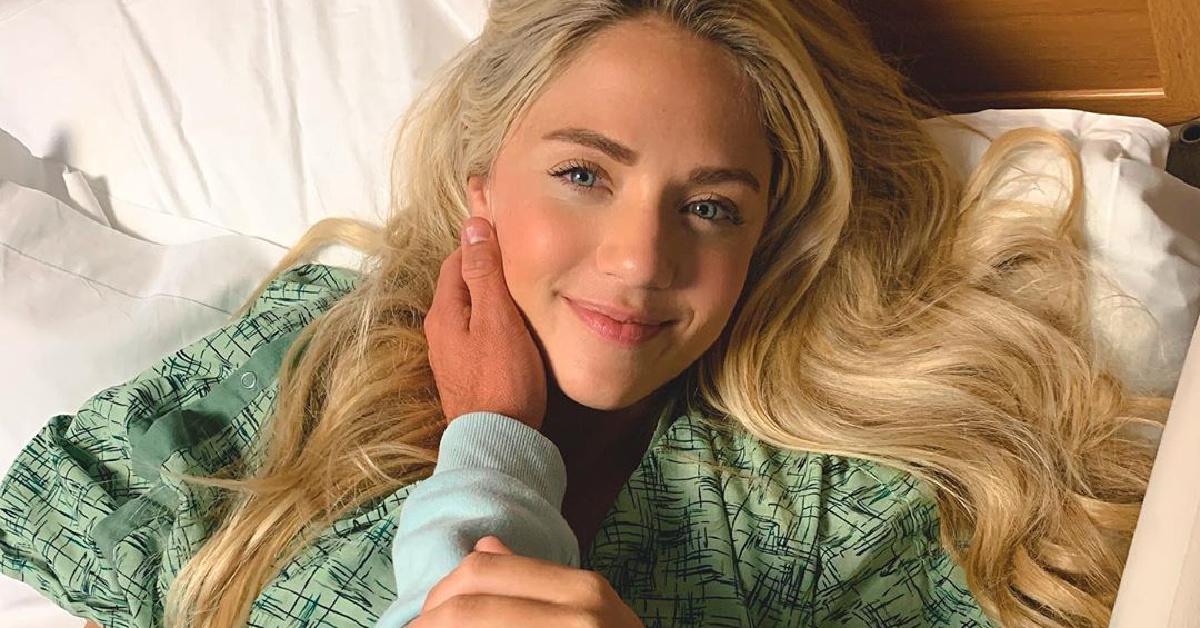 When you make a living off of YouTube videos and internet fame, it makes sense to keep some information a secret from your followers in order to keep them invested (and subscribed). Few internet celebs have mastered the art of the info tease as well as the LaBrant family. And clearly, their technique is working — they have more than 12 million subscribers to their YouTube channel.
Article continues below advertisement
Back in December of 2019, Cole and Savannah LaBrant announced that they were expecting baby No. 3. The LaBrant Fam already has two daughters: Posie Rayne (who will be 2 years old in December), and 7-year-old Everleigh Rose (Savannah's daughter from a previous relationship). After a few months, they revealed that LaBrant Baby No. 3 is a boy. They also revealed that his name starts with the letter Z, but that's all they've said. As of July 29, Baby Z LaBrant has made his arrival — but what's his name?!

Article continues below advertisement
The LaBrant family welcomed Baby Z! Now, what's his name?
Keeping the baby's name to themselves isn't just a way to maintain their popularity. The LaBrants have shared in the past they want their baby to be the first person to hear their name. Obviously, they've probably said it out loud to one another and family members, but we get the sentiment all the same.
Ever since the internet learned Cole and Savannah's son's name started with the letter Z, they've been trying to guess the little guy's moniker. Zachary? Zane? Zebediah? Zeke? Savannah and Cole definitely seem to have a specific taste when it comes to names, making their son's name even more difficult to guess.
Article continues below advertisement
However, Redditors on the r/LaBrantFamSnark subreddit are convinced they've sussed out the name (although for a while, they were just referring to him as "Z'Paycheque"). The top guess is (drumroll, please): Zealand! The sub's mods claim to have sources close to the couple who have confirmed the name, as well as a few extra details about Baby Z's birth: Namely, that he weighed 7 lbs 8 oz, and that both he and Savannah were recovering well after the birth.
Article continues below advertisement
Some people also claim that when they commented on Cole LaBrant's Instagram announcement sharing that the baby's name is Zealand, they were blocked — which definitely raises some eyebrows, right?
Of course, if you're familiar with the LaBrant family, you probably know that there's a good chance they won't officially announce their son's name for some time. Back when Posie was born in December of 2018, it took a few vlogs after her birth for viewers to finally learn her name. They could do the same for Baby Z, although the fact that their family members can't visit in the hospital due to COVID-19 could speed up the process a bit.
Article continues below advertisement
Obviously, Cole and Savannah are welcome to share the name whenever they feel like it, or even keep it a secret forever. Something tells us they probably won't do the latter, though. We have a good feeling that they'll announce Baby Z's name sooner rather than later — and also that his name is (most likely) Zealand.