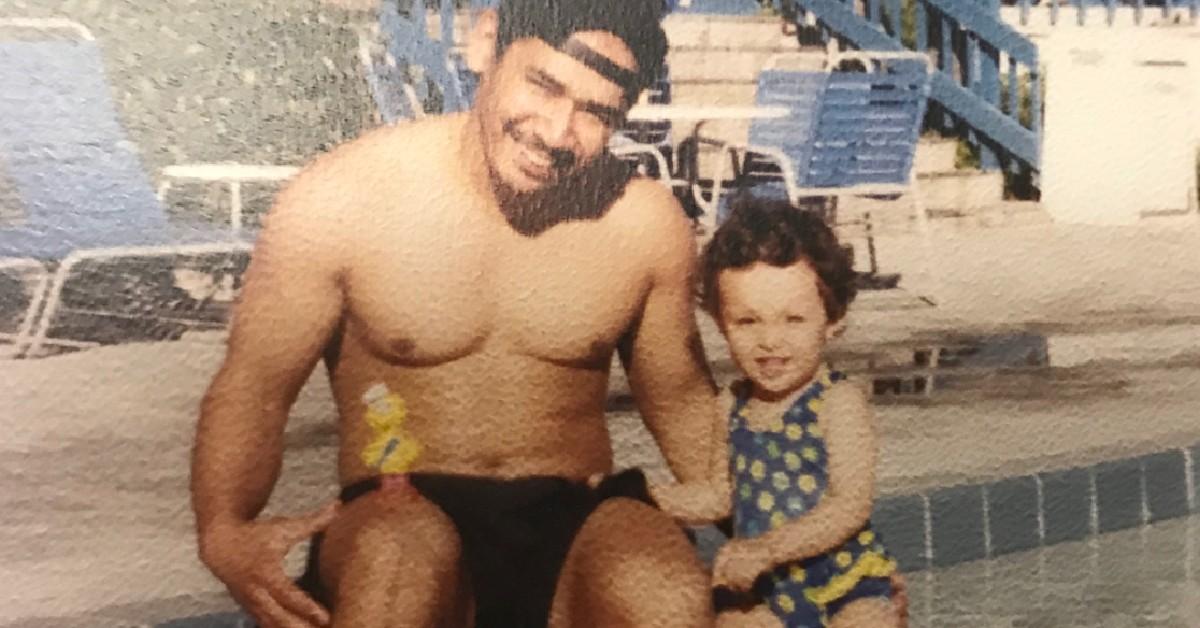 Do Firstborn Daughters Look Uncannily Similar to Their Dads? TikTok Thinks So
The latest trend to shake TikTok to its core? Fortunately for worried parents and less stout-hearted adolescents alike, 'Every firstborn daughter' doesn't involve erratic car swerving, exploding plug sockets, or throwing kitchen equipment in the air.
Instead, it sees content creators go through the family archives in search of old photographs of themselves and their dads. Why? To prove that every firstborn daughter looks like a female version of her dad.
Article continues below advertisement
'Every firstborn daughter' calls on TikTok users to sample old family photos.
The surge of new videos explore the physiognomic similarities between firstborn girls and their dads — and some of the results are truly uncanny.
From Kaitlyn Brown to Cheltje and Dillweed, there's no shortage of TikTok stars joining in on the trend, sampling decades-old family photographs of their fathers and pastiching those alongside photos of themselves to corroborate the theory.
Article continues below advertisement
Kaitlyn Brown opted for a casual photo showing her dad in a dark nightclub-like setting. Wearing a slick black sateen jacket and a classic black tee — clothing items last trending at the height of the 90s — her dad is casting a broad, slightly exaggerated smile at the camera. To prove the loosely biology-inspired theorem, Kaitlyn juxtaposed this alongside a photo of herself trying to recreate the same pose. As to the similarities? They are... perceptible.
Article continues below advertisement
Shanti Gregg went for a different approach, showcasing the finest photographs taken of her and her dad over the years. Bringing together a prom photo, a casual selfie taken at the beach, and a snap documenting a family trip to a football stadium — at least, judging by her dad's fetching NFL cap — the compilation further emphasizes the similarities between her and her dad's facial features.
Captioned "same eyes, same nose, same smile, same everything," the TikTok video proves that the apple doesn't fall far from the tree.
Article continues below advertisement
Ashley Acevedo's TikTok video breaks off from the formulaic specificities of the viral trend, featuring an impromptu dancing session in the presence of her dad as opposed to older photographs charting how they changed over the years. The nonchalant clip sees the content creator showcase a few goofy moves while her dad casts a reserved smile at the camera.
Article continues below advertisement
Dye Sharisby refused to share photos of her dad altogether, using filters to create different versions of her face instead. Some of these visualize what she would look like with different facial features, hairstyle, and complexion, while the last one reveals what she'd look like as a man.
"You guys really thought I had a dad?" reads the snappy caption.
Laura Jenkins's take kicks off with a closeup of a bookshelf with two photos. One was taken of the content creator when she was just five years old, while the other photograph shows her dad around the same age. Catch is: they look as though they were the same person with different hairstyles. The next photos compare 16-year-old Laura and her 17-year-old dad, and again, the similarities are unmistakable. The last frame shows her standing next to her snoozing dad, or lookalike, if you will.