EXO's Chen Is Officially Engaged — Here's What You Need to Know About His Fiancé
EXO's Chen is marrying his longtime girlfriend who is pregnant with their first child. But who exactly is she? Here's what we know about her.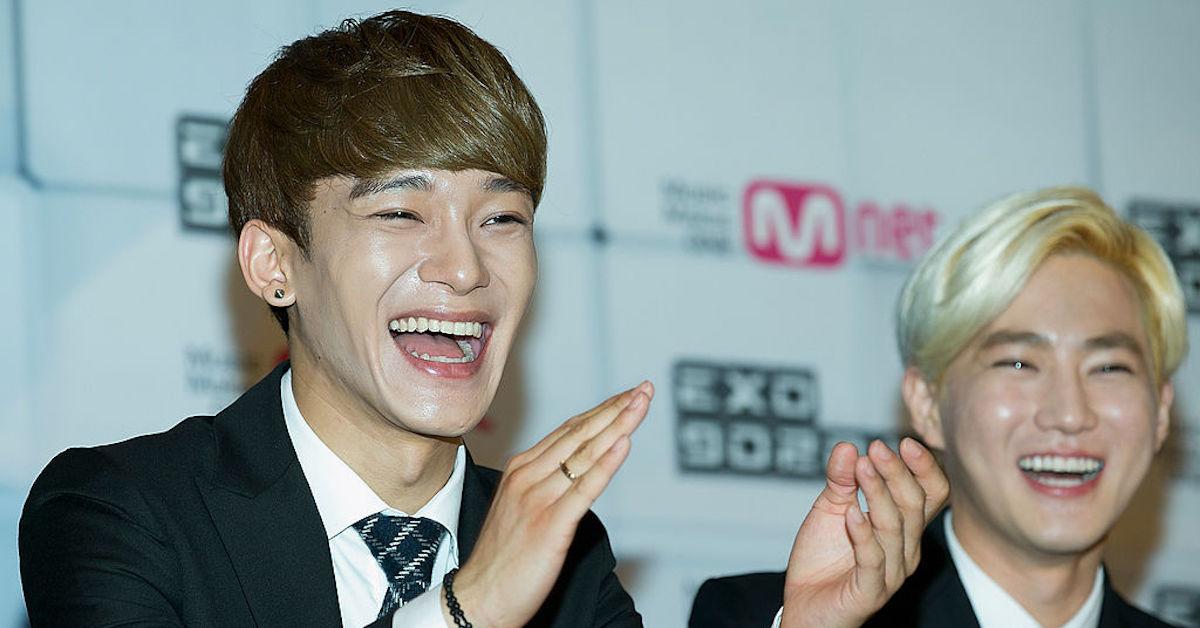 Us "common folk" are painfully aware of the fact that celebrities rarely date non-celebrities — sadly, it took me several years to realize Brad Pitt and I will probably never date. Regardless, when one of Hollywood's best decides to date someone outside society's "inner circle," we can't help but feel a glimmer of hope. Take Chen, for example — the popular K-pop star from EXO has been dating his non-famous girlfriend for ages, and now, they're planning to get married.
Article continues below advertisement
And with that, we can't help but wonder more about who the South Korean musician has been mysteriously dating all this time. How did EXO's Chen meet his non-celebrity girlfriend? And who is she? Here's absolutely everything we know about the musician's mysterious wife-to-be.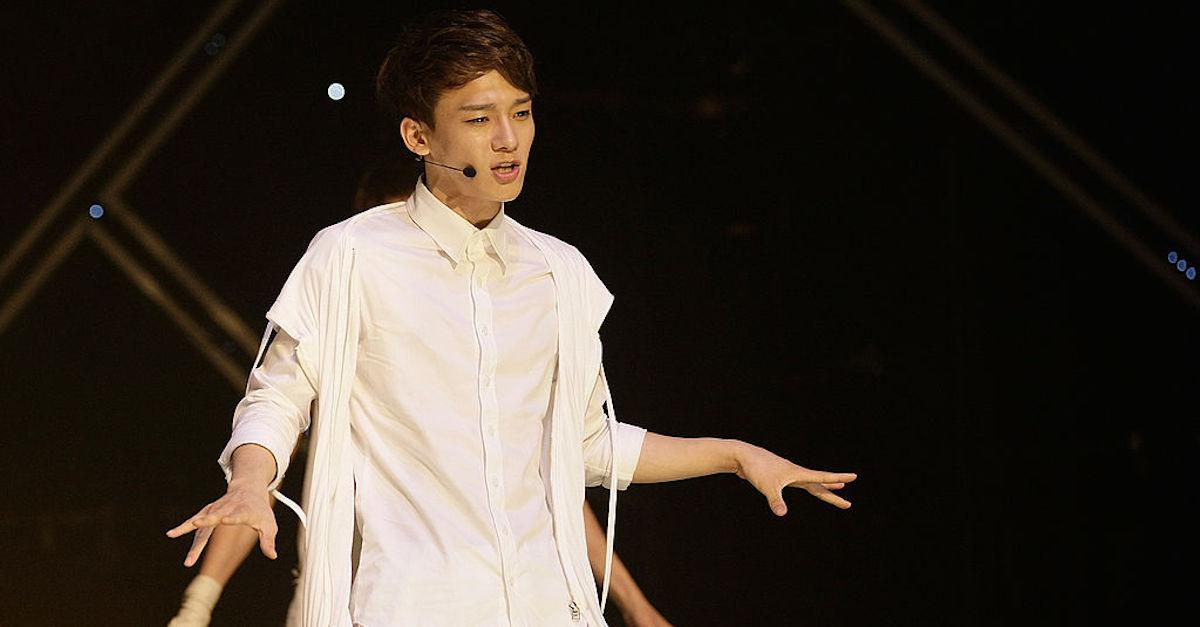 Article continues below advertisement
This is what we know about Chen's relationship update.
I don't mean to speak for the masses, but were any of us aware that 27-year-old Chen was exclusively dating someone? Despite previous rumors he was already married, I, personally, had no idea Chen was even in a relationship, and she was seven months pregnant, for that matter. TBH, I'm jealous I wasn't the non-celeb Chen laid eyes on, more than anything. But Soompi released an official statement from SM Entertainment on Jan. 13, informing fans of the hard-to-swallow news.
"Chen has met someone precious to him and will be getting married. The bride is a non-celebrity, and the wedding will be held privately with only their families in attendance. To respect their families' opinions, the wedding and everything related to it will be held privately, so we ask fans and reporters for their kind understanding," the official SM Entertainment announcement read. Although I'm jealous, I can't help but be seriously happy for them.
Article continues below advertisement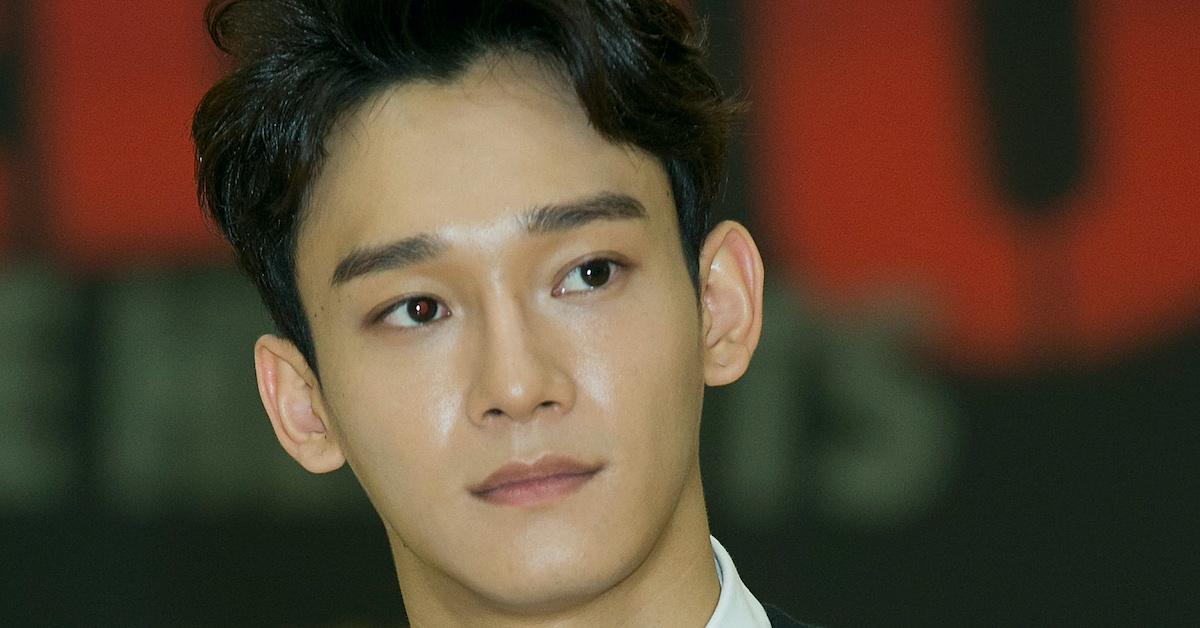 We don't know much about Chen's girlfriend, but we do know they're super in love.
It comes as no surprise that Chen and his fiancé have asked for privacy from fans and journalists alike (noted!), because this is undeniably a special time for the two of them, and they want to enjoy it together. Other than knowing she's pregnant and not famous, we don't know much about her, but we do know that she's an incredible woman.
Article continues below advertisement
The boyband heartthrob released an official statement, according to Metro UK, which read:
"Hello, this is Chen. I am writing this because I have something to tell our fans. I don't know how to start this, and I'm very nervous. Although these words are not enough, I'm writing this letter because I want to honestly tell our fans, who gave us so much love, first. I have a girlfriend I want to spend the rest of my life with."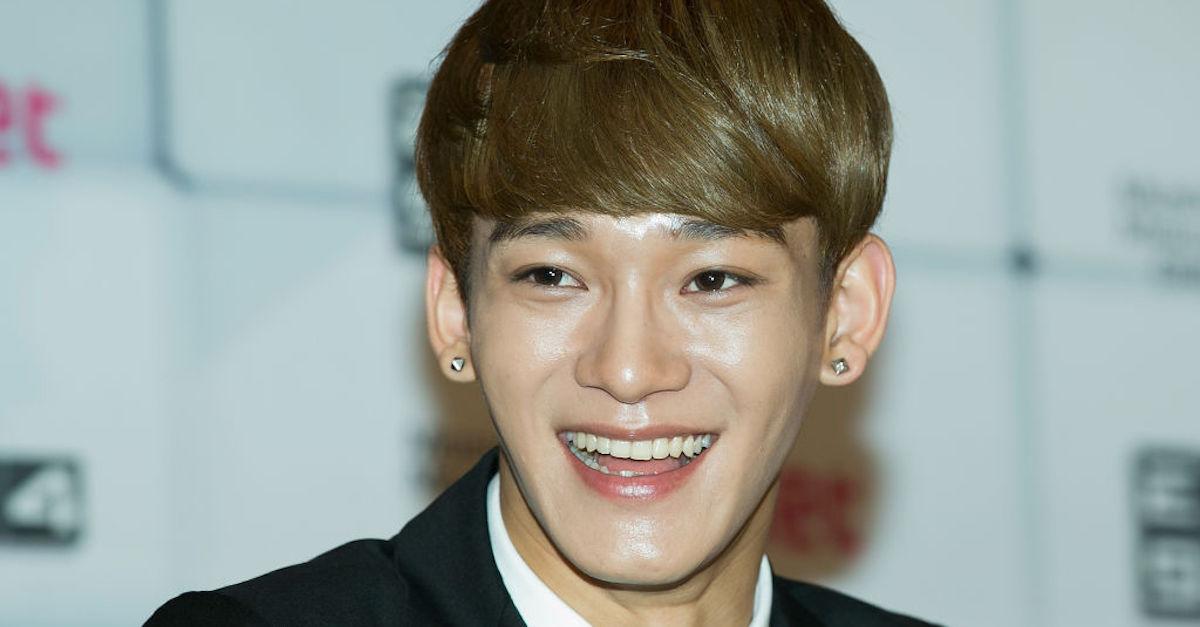 Article continues below advertisement
The statement continued, "I was worried and concerned about the situations that would arise as a result of this decision, but I had been discussing with the agency and our members because I wanted to announce the news at least a little bit earlier so I wouldn't surprise you with the sudden news." He continued to thank fans for the undeserving love, reiterating his love for his soon-to-be wife.
Honestly, I'm dying for at least a photo, but I guess I'll take what I can get.
Some major congrats are in order for Chen, and while we're dying to know more about his fiancé, we completely respect their privacy during this time. Cheers!