Hollywood's Favorite Non-Denominational Exorcist Tells All (EXCLUSIVE)
In an exclusive interview with 'Distractify,' secular exorcist Rachel Stavis — aka "Hollywood's best kept secret" — got candid about her unique gift and her demonic entity encounters.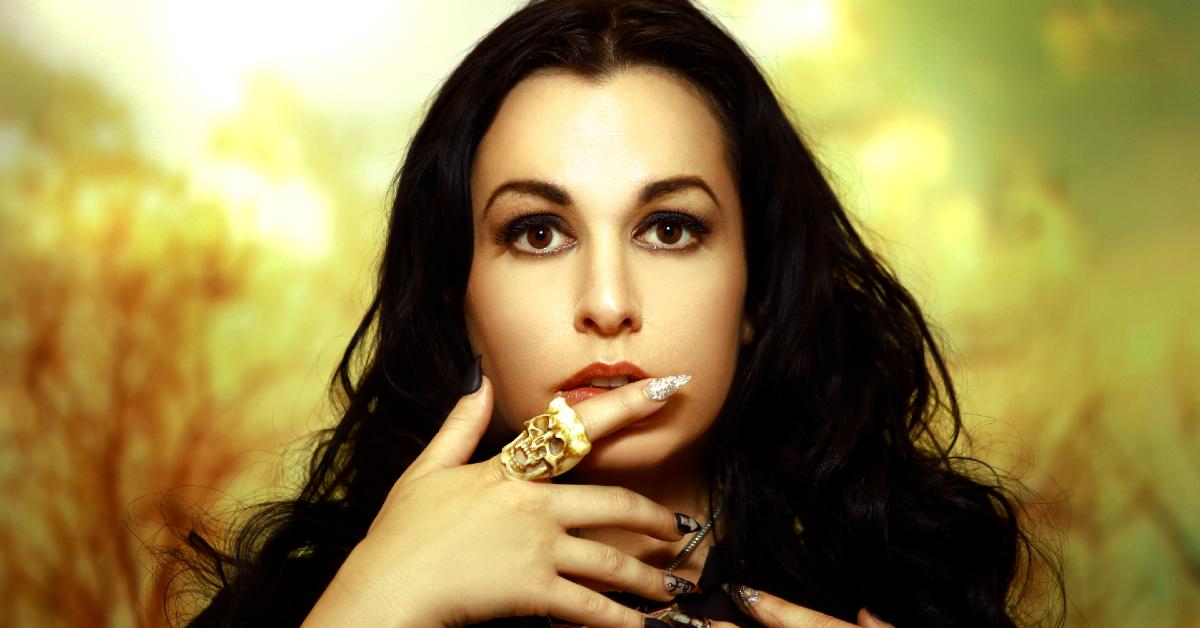 Go on, picture an exorcism. You're likely imagining a Catholic priest flicking holy water at a 12-year-old covered in pea soup while declaring "the power of Christ compels you!"
Perhaps your mind conjured up an image of Russell Crowe (The Pope's Exorcist) on a Lambretta scooter. Either way, when it comes to demonology, Hollywood has steered us wrong for decades. In reality, the modern exorcism sphere is less about Jesus and more about relieving tormented souls of pain.
Article continues below advertisement
According to Rachel Stavis — aka Hollywood's favorite non-denominational exorcist and the creative mind behind the backstory for Lara Croft: Tomb Raider — people from all walks of life perform exorcisms.
"It's all over the map," she told Distractify. "Exorcisms and working with dark entities — all of this has been going on since long before there was a Christ. This is ancient s--t."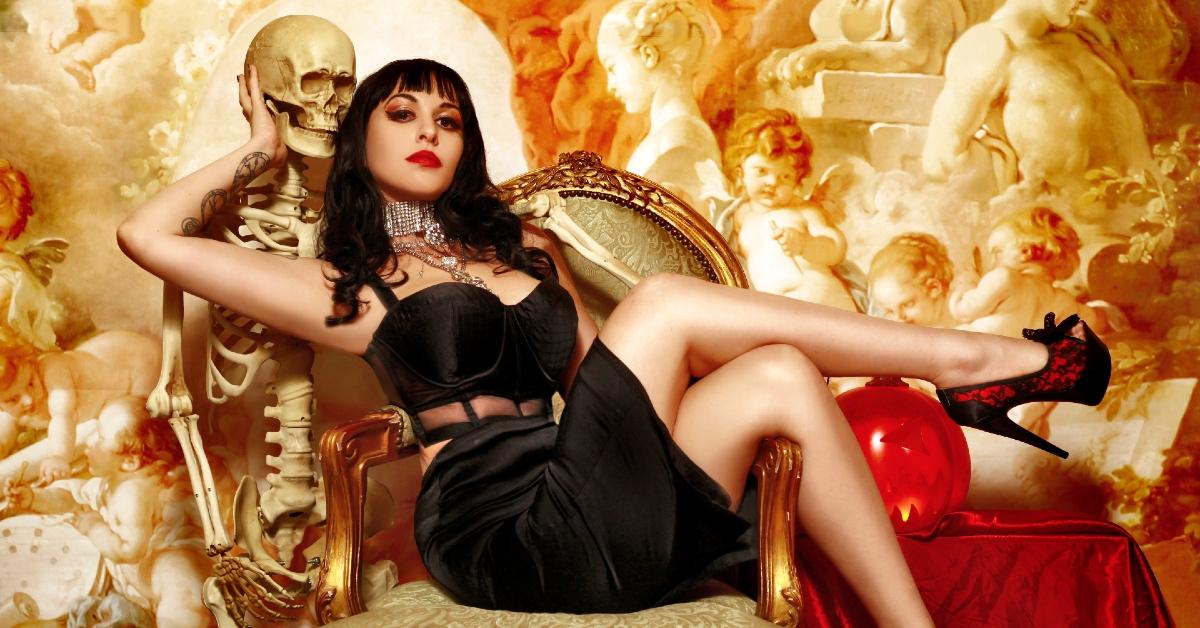 Article continues below advertisement
After countless years of suppressing her unique powers and blocking out the "monsters" that seemed to follow her, Rachel decided to embrace her spiritual abilities as an adult.
"For over a decade, I worked in secret — in the broom closet, if you will — working on everybody. Like heads of studios and rock icons and Oscar winners, but also grandmas and kids next door," she shared with Distractify. Since Rachel doesn't out her clients, we'll only hear about the exorcism of Tilda Swinton if it comes from the Suspiria star's mouth (this is wishful thinking).
Everything changed when she unknowingly revealed her supernatural work to an NPR journalist.
With seemingly no choice but to go public with her gift, Rachel released her best-selling memoir, Sister of Darkness: The Chronicles of a Modern Exorcist, in 2018.
In an exclusive interview with Distractify, the horror novelist and only known female secular exorcist discussed her most extreme cleansing sessions and the connection between deep-seated trauma and entity attachment.
Article continues below advertisement
Rachel Stavis walks us through a typical client exorcism: "I'm usually a last resort."
"They come here into my spirit room [and] we have a conversation first because people always have a reason why they come," the Celebrity Exorcism host began.
In Sister of Darkness, Rachel reveals that a majority of her clients have already gone through a laundry list of healing and self-care treatments. Having tried everything from therapy to medication, these exhausted individuals are desperate to rid themselves of an all-consuming dark sensation.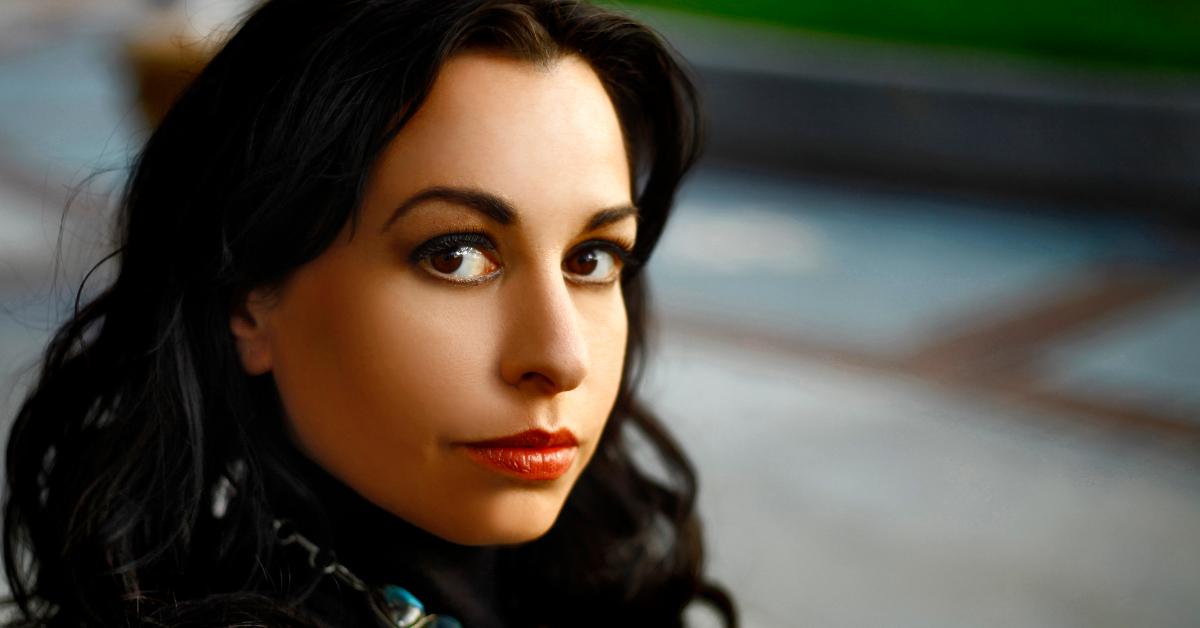 Article continues below advertisement
"[The client will] tell me what I call the 'branches,' while the spirits will say something, that's the 'root,'" Rachel continued. We're sure you twisted readers are waiting for spinning heads and spider-walk shenanigans, but said theatrics aren't typical.
"They'll [say] 'I'm stuck in my work. I can't conceive. I have addiction issues.' It's a lot of different things. It's not always like 'I have entities.' ... And Spirit will say, 'Okay, they're here because they can't conceive, but actually what we need to root out is the trauma that they had with their mother that's stopping their body from doing so.'"
Mommy issues are certainly lethal.
"For [the client], it's very easy for the most part, unless they've been through a lot of trauma."
While the client has their eyes shut, Rachel gets to work. "There's a little bit of pain, a little bit of pressure. I have to touch people a few times to literally pull things from the body. But it's not a dance. It's not a show," she explained.
Nevertheless, spooky stuff does occasionally unfold in Rachel's Los Angeles-based spirit room.
Article continues below advertisement
"The back door will open on its own or something will fall. That's just spirits kind of moving through the space. But overall, it's pretty chill. Unless it's something very malevolent," she explained.
Don't worry, though, the most dangerous entities target "world-changers."
"They don't just go into whoever on a farm unless that person on a farm is going to be a world-changer. Because something that intelligent and malevolent ain't going to spend its time doing that," she stated. "Every movie gets that wrong."
Article continues below advertisement
Rachel Stavis's most extreme cleansing cases don't involve human possession.
Admittedly, we were psyched to hear Rachel review sinister encounters with glossolalia (aka speaking in tongues) and unexplainable levitation. Little did we know, the scariest stuff is devoid of human possession.
"Spaces, believe it or not, for the most part over my last 12 years, have been the [cases] that are the scariest," Rachel continued.
"When an entity holds a space, it's more malevolent because it's such a challenge to hold a big space. ... Like, I've had situations where sinks have been pulled from walls. I've had situations where half the roof comes down on a brand new or renovated space."
Article continues below advertisement
Rachel recounted a disturbing first-of-its-kind exorcism that put her in physical danger.
"The one in particular that was my most challenging, is the only time that an entity has actually been able to touch me and hurt me. And I still carry a scar from that," she said.
Rachel signed an NDA when she was hired, so she was unable to tell us where this exorcism happened. All she could say was that it's "a space that a lot of people go through, a high-traffic area."
"I walked in, and I was like, 'This feels different.' ... There were a lot of deceased people that were really weird. And it just wasn't normal. When you're dealing with an entity that holds space, they usually hold a bunch of deceased people. It's a mass trauma space," she continued. "And they're usually so grateful for you to be like, 'Okay, let me help you get out of here. Let's release this.' These people were like, 'We're not going anywhere.' It was like The Shining."
Contrary to popular belief, a dead person cannot attach to a living person.
Article continues below advertisement
"Deceased people can be very annoying and [they] do not shut up. Once they know you can hear them, they want to talk all the time. Not the same as entity. Entity is insidious and doesn't want you to know it's there," Rachel detailed. "The longer you don't know, the better they feed."
Regarding the anonymous space exorcism, things came to a head when the vengeful entity grabbed Rachel's hand.
"I was very alarmed. Listen, as far as the space went, it is not in the space anymore. Like it's out. So technically, it was a success."
Rachel Stavis talks trauma, protection, and being ripe for entity attachment.
When it comes to the church, there's a short "checklist" when determining if a person requires an exorcism. "It's usually like, are they mentally ill? Or do they have an entity or attachment?" Rachel said. According to her, they're not mutually exclusive.
"We have what I call a baseline frequency that we work with every day. ... Whenever we do something good for ourselves, whatever that is, that baseline frequency goes up. The vibration goes up, we get better, we feel better," Rachel explained, making a point to advocate for therapy.
Article continues below advertisement
"Sometimes when we have trauma and we don't know how to deal with that — because we're really not taught that in this culture — that [baseline energy] takes a hit. And entity and attachment, we're talking about low-frequency beings, so that's unfortunately when we're our ripest, if you will, for attachment."
So, how can we protect our souls from these malicious entities (some of which look like Clive Barker drawings)? For Rachel, the answer is simple: "Being kind, being good, doing good for people, [and] treating yourself well."
Additionally, "not being an a--hole is a big one."