15 Criminally Underrated Horror Movies to Add to Your Pre-Halloween Watch List
Our quintessential list of underrated horror movies is crammed with gore, guts, grief, and tasteful social commentary. There's something for every breed of horror fan!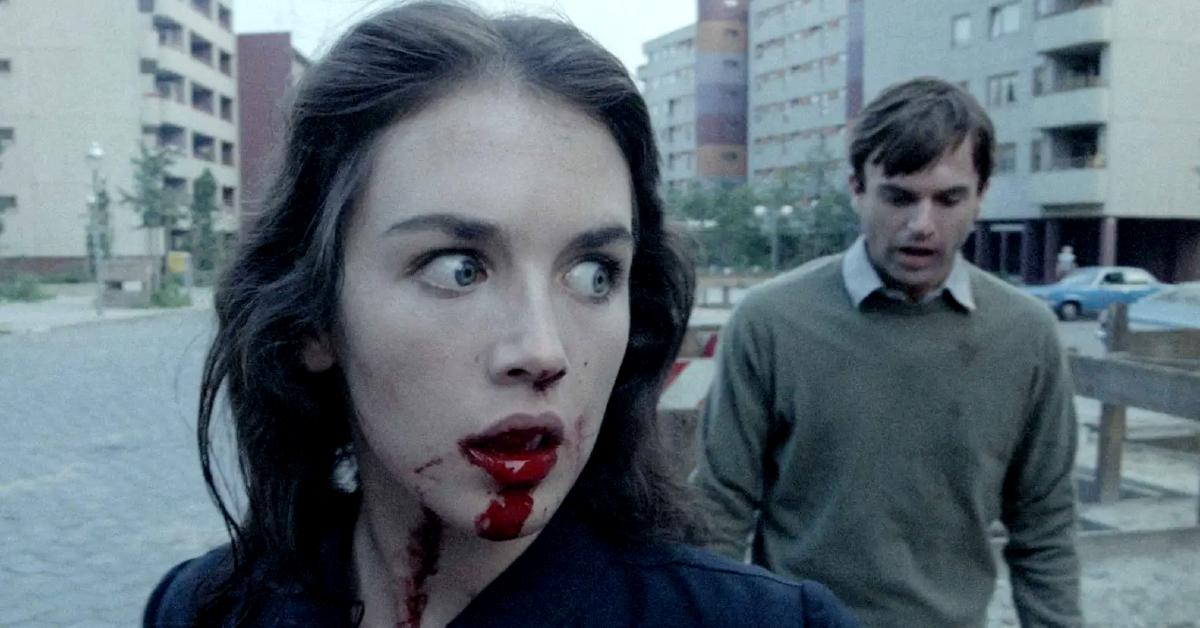 From Rosemary's Baby to The Exorcist, Get Out to Hereditary, there are some horror flicks that'll forever be at the top of everyone's lists. Whether they offer thought-provoking social commentary, controversial themes, "fainting in the theater" buzz, or a killer rewatch quality, they're top-tier movies for a reason. In fact, three of our previously mentioned examples are Oscar-winning films — a rarity in the neglected horror genre. (We're willing to die on the hill that says writer-director Ari Aster and actor Toni Collette were snubbed for Hereditary, but we digress.) However, mainstream recognition and box office success aren't the sole signs of a gory good time.
Article continues below advertisement
Lurking in the shadows of the spookiest movie genre are overlooked bangers. True cinephiles, horror aficionados, and gorehounds alike know that some of the bloodiest, scariest, and most innovative films would have an MCU stan raising an eyebrow and shaking in their cosplay — and we've come up with a deliciously sinister selection. Expand your cinematic horizons and check out our list of underrated horror movies, if you dare.
'House' (1977)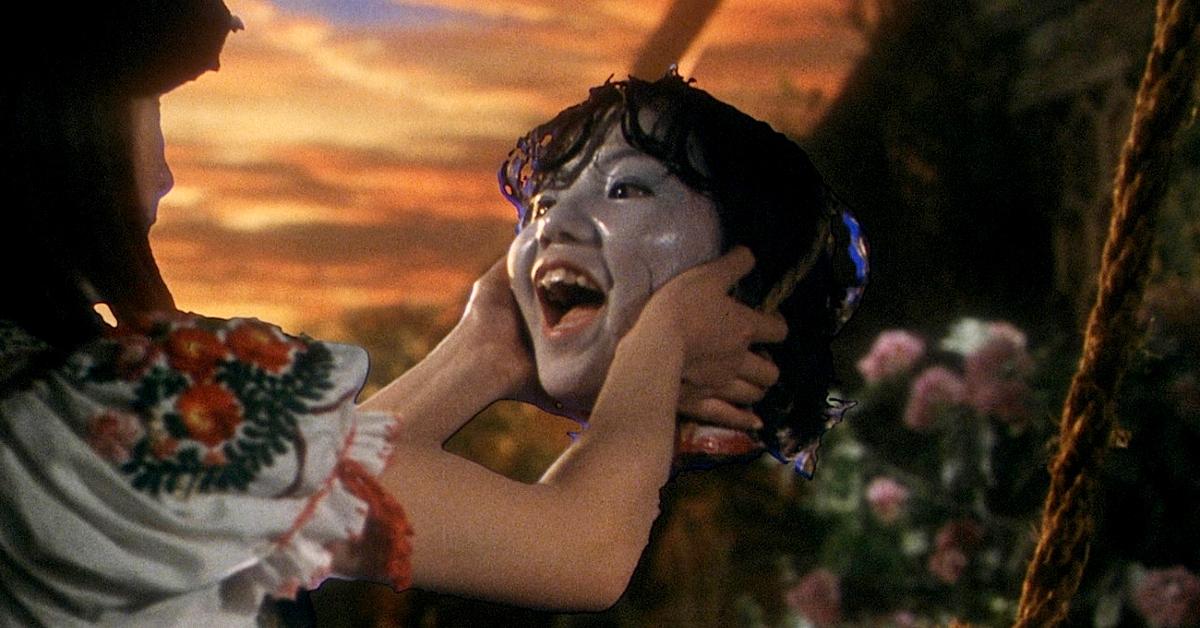 Let's start our list with a surreal, experimental, and oddly whimsical entry from Japan. Deemed "one of the most exciting cult discoveries in years" by the Criterion Collection, director Nobuhiko Obayashi's film House (or Hausu) is a demented psychedelic feast for the senses. Weaving elements of horror, comedy, and fantasy together, House follows a fairly simple plot: Teen schoolgirl Gorgeous (Kimiko Ikegami) takes six of her closest pals on a journey to her sick aunt's country home, which turns out to be haunted.
Article continues below advertisement
Demonic cat portraits, killer pianos, floating heads, and severed limbs aren't what make this "haunted-house" tale so scary, however. Its themes of lost love, aging sorrows, and post-World War II trauma make House an unforgettable and utterly chilling watch.
Fun fact: Nobuhiko Obayashi picked his then-10-year-old daughter, Chigumi's, brain for ideas when writing the film alongside screenwriter Chiho Katsura.
Article continues below advertisement
'Death Game' (1977)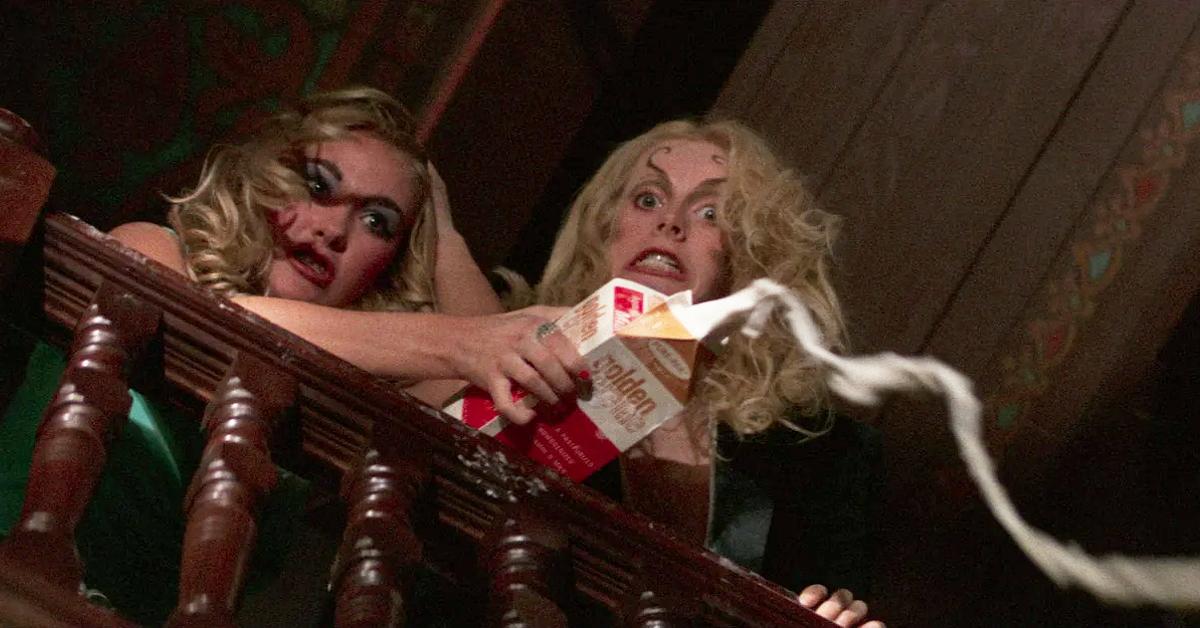 Camp, sleaze, and sexy evil women are the key ingredients of a bloody good time. Peter S. Traynor's low-budget cult thriller (which nearly fell apart during production, per Fangoria) keeps it simple, stupid, and entertaining. The story follows the unfortunate happenings of San Francisco-based businessman George Manning (Seymour Cassel) while his wife, Karen (Beth Brickell), is away. When young, attractive strangers Donna (Colleen Camp) and Jackson (Sondra Locke) knock on his door in the middle of a storm — rambling about their car breaking down on the way to a party — George lets them in. Little does he know, the girls have brutal plans of seduction, hijinks, and torture.
Article continues below advertisement
At first glance, Death Game doesn't exactly inspire meaningful conversation and analysis. Fangoria writer Soham Gadre suggested its surface-level antics "can be seen as a nihilistic account of human depravity and boredom." Upon further digging, Death Game offers up some feminist destruction and "deeper themes of gender and power." As we always say, we certainly support women's rights, but more importantly, we support women's wrongs.
Fun fact: Eli Roth's 2015 film Knock Knock is based on Death Game.
Article continues below advertisement
'Possession' (1981)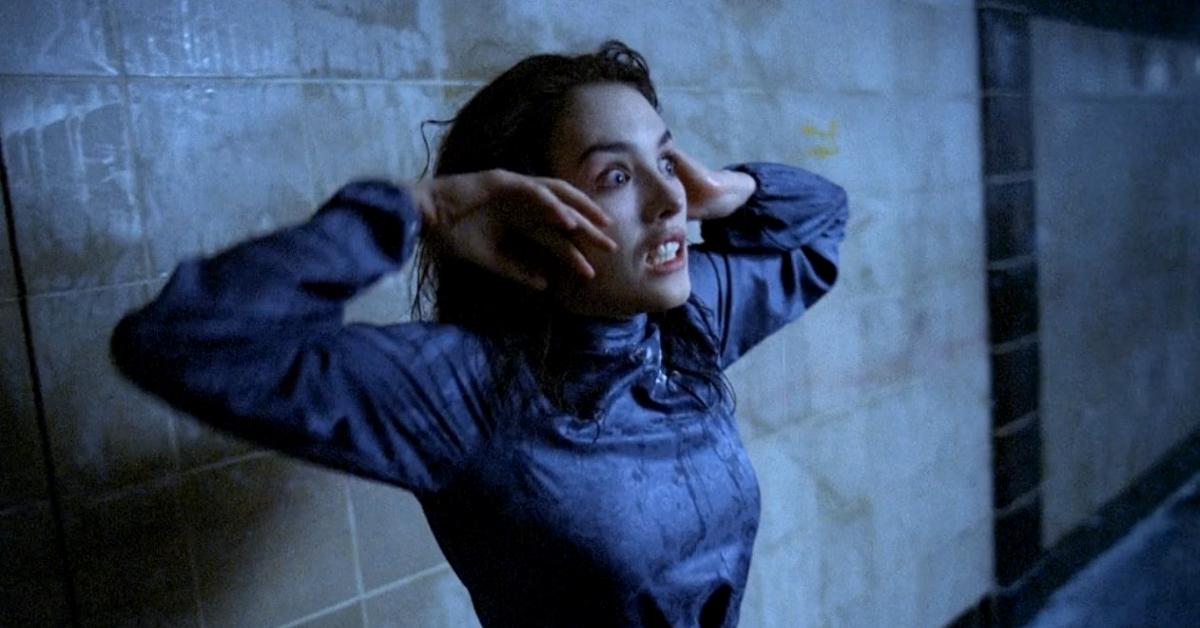 Though Andrzej Żuławski's controversial film has worked its way into the somewhat mainstream zeitgeist in recent years, it's too good not to mention. In short, Possession showcases the painful, confusing, and toxic nature of divorce and the brutal deterioration of a once-beautiful union. Of course, its depiction of said emotional anguish is a bats--t crazy ride.
Article continues below advertisement
Possession follows the trials and tribulations of Mark (Sam Neill), an international spy who returns home to West Berlin to find that his wife, Anna (Isabelle Adjani), wants a divorce. Distraught over her seemingly spontaneous decision and increasingly disturbing behavior, Mark hires a private investigator to follow Anna. Neither Mark nor the audience can possibly prepare for the unsettling truth.
Inspired by Andrzej Żuławski's own gut-wrenching divorce, the original cut of Possession was deemed a "video nasty" and banned in the U.S. and the U.K. in 1981. Today, it is widely considered a mesmerizing body horror masterpiece.
Article continues below advertisement
'Society' (1989)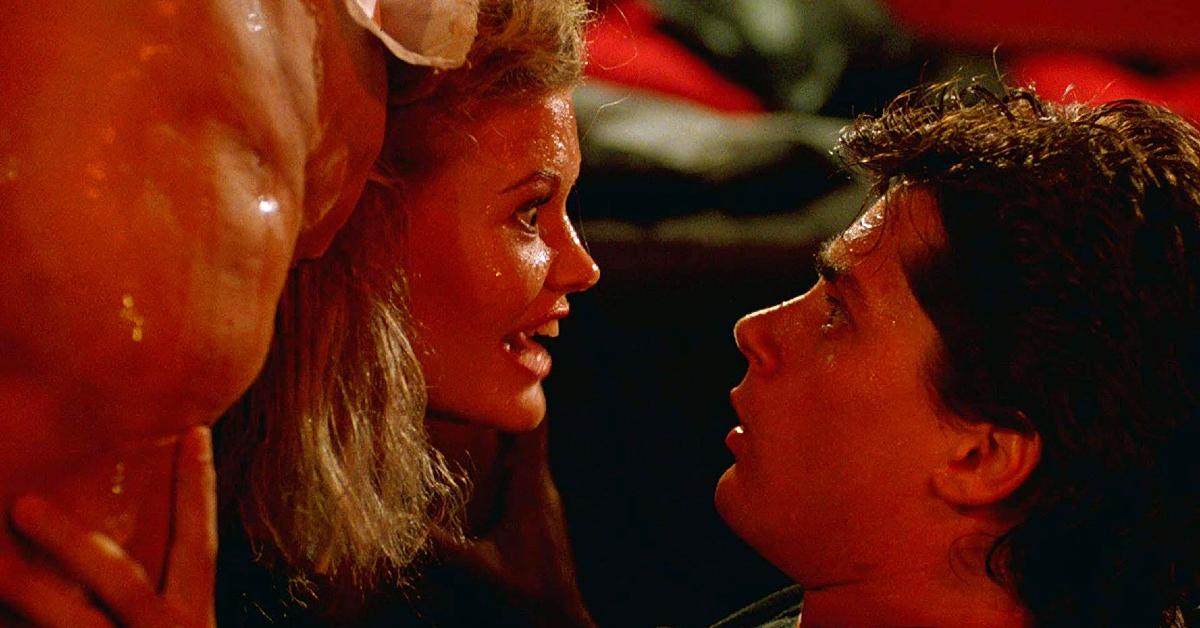 We worked hard to find a Society still that doesn't entirely spoil the sinister underbelly of the Beverly Hills elite. You're likely still trying to make out what's happening in this image, but you'll never guess it.
Brian Yuzna's satirical body horror gem (which may as well be an advertisement for '80s practical effects) centers on ordinary high schooler Bill Whitney (Billy Warlock), who suspects his rich family and friends are hiding dark secrets.
Article continues below advertisement
Classism may always have a place in society, but Society takes its symbolism to truly shocking places. With a tagline like "the rich have always fed off the poor," be prepared for some freakish feasting.
Article continues below advertisement
'The People Under the Stairs' (1991)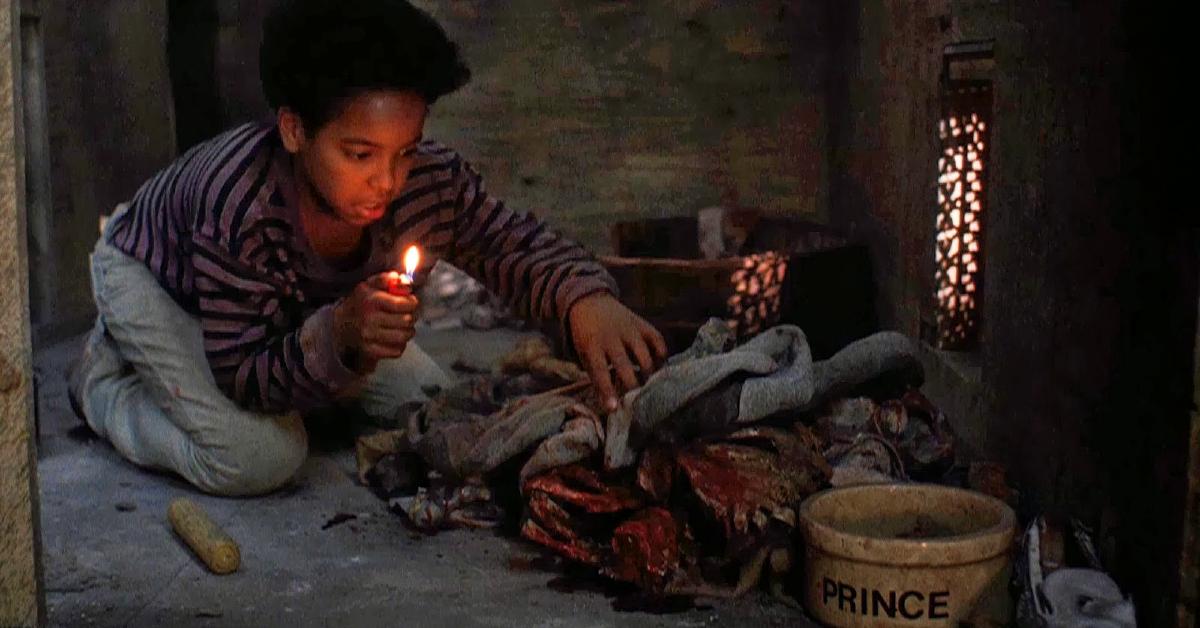 Everyone knows the late Wes Craven was a horror master, but few celebrate him for his 1991 baby, The People Under the Stairs.
Loosely based on a bizarre '70s news story, the film follows 13-year-old Poindexter "Fool" Williams (Brandon Adams) as he breaks into the creepy Los Angeles home of his family's greedy landlords. Hoping to save his struggling folks from eviction, Fool attempts to steal the landlord couple's collection of rare coins. It isn't long before blood-curdling secrets contained in the house stop him in his tracks.
Article continues below advertisement
In order to survive, Fool must escape the wrath of incestuous adult siblings "Mommy" (Wendy Robie) and "Daddy" (Everett McGill) and their cannibalistic herd of imprisoned feral boys that resides beneath the stairs.
In terms of social commentary, this movie has everything: Incest, child abuse, racism, classism, economic hardship, and sadistic abuse of power. It's no wonder Oscar-winning writer-director Jordan Peele is reportedly producing a remake of the overlooked gem.
Article continues below advertisement
'Frailty' (2001)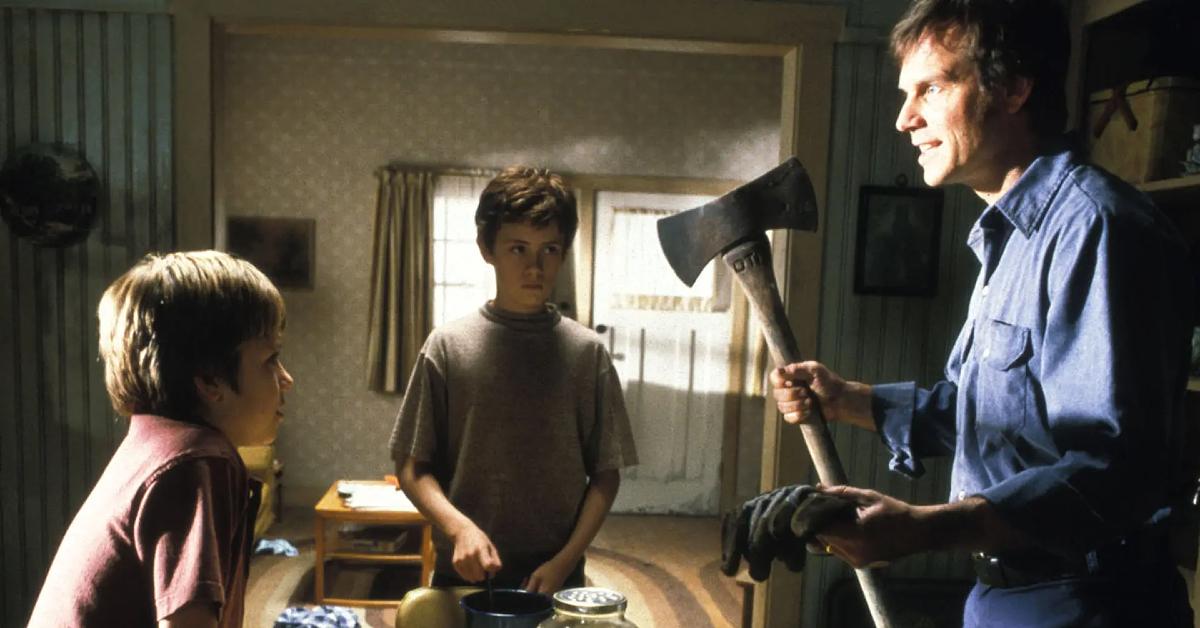 Neither Matthew McConaughey (Interstellar) nor the late and beloved Bill Paxton (Twister) are appropriately praised for their work in the biblical nightmare that is Frailty. Both starring and directed by Bill Paxton, the Southern Gothic thriller tells the unlikely story of the "God's Hands" serial killer.
Article continues below advertisement
When a widowed, blue-collar Texan claims he was visited by an angel of God, he begins his bloody mission: To destroy the demons on Earth disguised as humans. Supposedly given weapons, a list of names, and the ability to know the vile sins of a demon via touch, Bill Paxton's "Dad" has everything he needs to carry out the work of God. However, he requests the help of his two young sons, Fenton (Matt O'Leary) and Adam (Jeremy Sumpter). While little Adam idolizes his father, believing every absurd word that leaves his mouth, Fenton thinks his old man has gone mad.
Often deemed "the best horror movie you've never seen," Frailty will keep you guessing until the end.
Article continues below advertisement
'Teeth' (2007)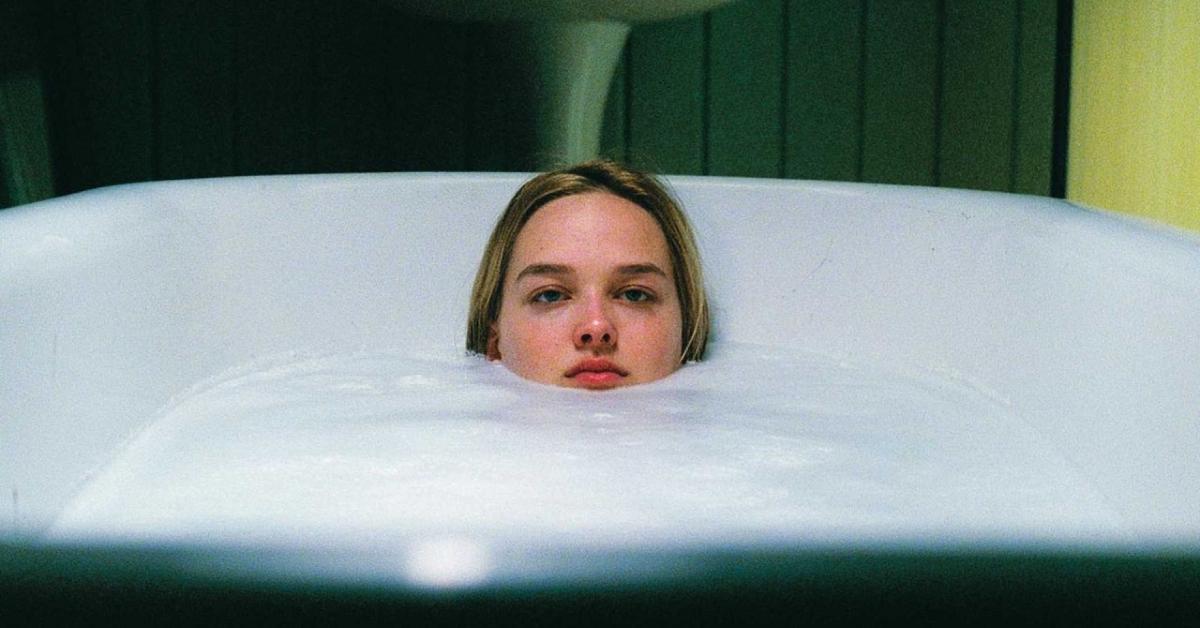 Who would've thought a horror comedy about "vagina dentata" would be so incredibly poignant and eye-opening? Mitchell Lichtenstein's Teeth is controversial, vulgar, and difficult to stomach, but it's well worth sinking your canines into.
When high schooler and devout chastity club member Dawn (Jess Weixler) endures male violence at every corner of her life, she learns that a set of pearly whites, so to speak, lurk in the sacred space between her legs.
Article continues below advertisement
Dripping in feminist satire, the film pokes fun at purity culture and society's fear of feminine sexuality (as well as the male fear of castration), all while delivering a sexual assault revenge storyline like no other. Overall, Teeth is a less than gentle reminder that "every rose has its thorns."
Article continues below advertisement
'The Poughkeepsie Tapes' (2007)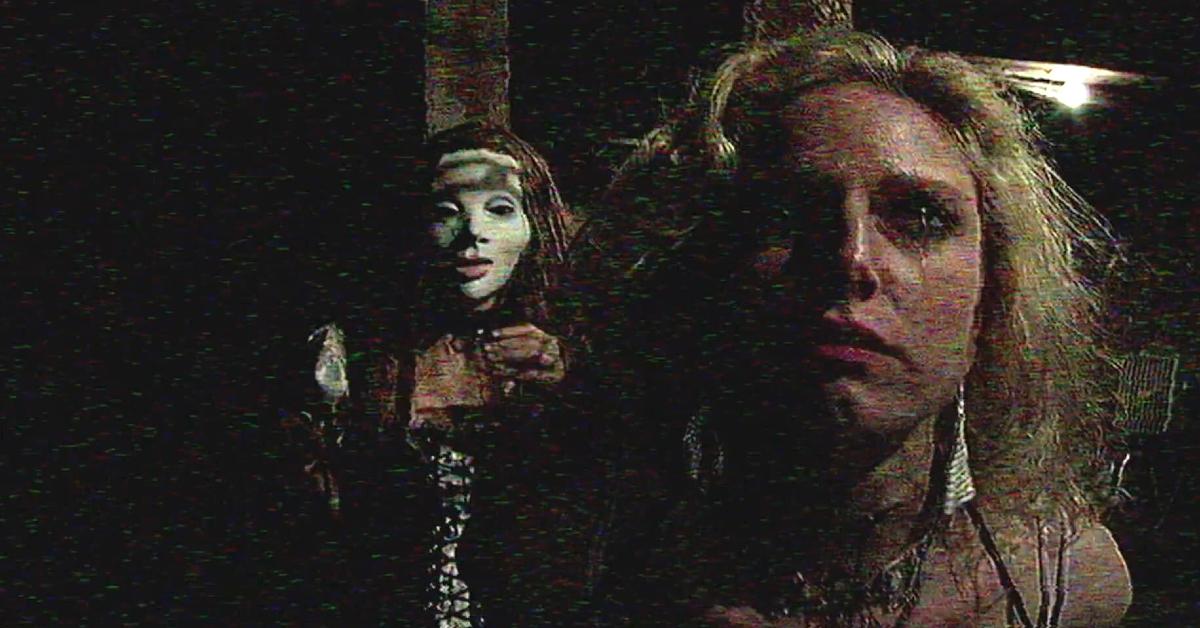 John Erick Dowdle's found footage mockumentary The Poughkeepsie Tapes is one of the most startling pictures you will ever see — and that's a bold statement coming from us horror junkies.
When police raid a house in Poughkeepsie, N.Y., they're horrified to discover 800-plus videotapes documenting heinous slayings at the hands of serial killer Edward Carver.
Article continues below advertisement
TPT stands out in the oversaturated found footage sub-genre because the tapes are alarmingly realistic and detailed, so much so that rumors swirled about the mementos' origins. Though snuff film allegations certainly make TPT lore more frightening, the movie is entirely fictional. Still, it's pure nightmare fuel that'll have you frantically locking your windows and doors.
Article continues below advertisement
'The Loved Ones' (2009)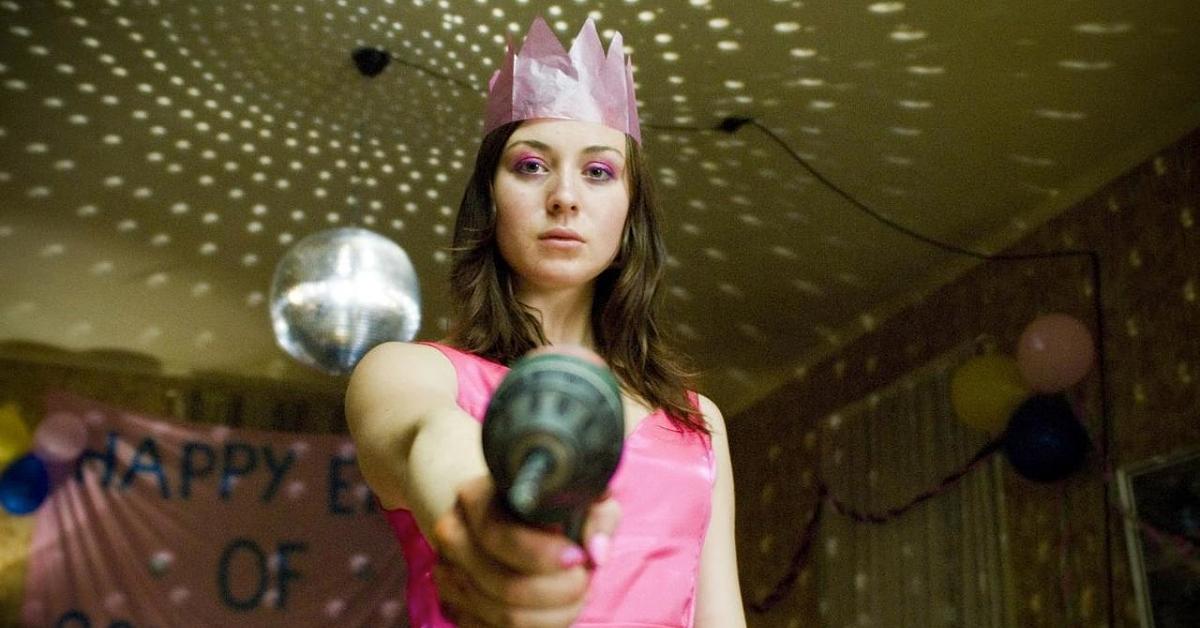 From the Land Down Under comes a twisted tale that blends The Texas Chainsaw Massacre with Sixteen Candles, as put by Adam Best. We also detected some gruesome tidbits pulled from the mind of Jeffrey Dahmer, so make of that what you will.
Sean Byrne's directorial debut follows the increasingly unfortunate life of teenager Brent Mitchell (Xavier Samuel), who spends his days distracting himself from the grief of suddenly losing his father with marijuana, self-harm, and sex.
Article continues below advertisement
When he politely declines his quiet classmate Lola's (Robin McLeavy) invitation to the high school prom, Brent finds himself trapped in a nightmare. Kidnapped and forced to endure the fury of Lola and her equally deranged father (John Brumpton), Brent's jury-rigged prom night is filled with humiliation, torture, and revenge.
If you can handle torture-porn horror complete with bleach injections and power drill lobotomies, be sure to check out The Loved Ones.
Article continues below advertisement
'The House of the Devil' (2009)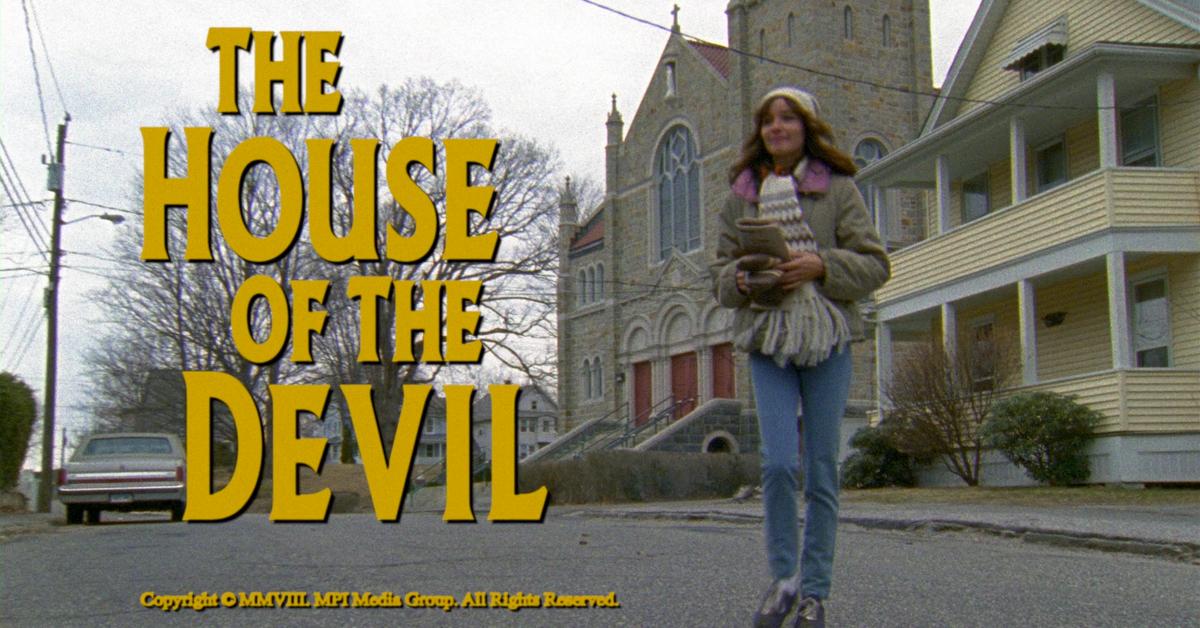 Is that Oscar-nominated writer-director Greta Gerwig donning a baseball tee and a Farrah Fawcett flip? Yes, it is! Unfortunately, the Barbie Queen doesn't last long ...
Ti West's 2009 slow-burn horror flick feels like it was plucked right out of the '80s, as its high-grain, almost blurred aesthetic, desperate-for-cash babysitter protagonist, and satanic panic influence act as a wistful time machine.
Article continues below advertisement
Set in 1983, the retro treat centers on financially unstable college student Samantha Hughes (Jocelin Donahue), who'd do just about anything to move out of her dorm and into her own apartment. When she calls the number on an ominous "babysitter needed" flier, Samantha is instructed to arrive at a remote Victorian house on the night of a lunar eclipse.
The already-sketchy scenario gets creepier when the Ulmans (Tom Noonan and Mary Woronov) reveal there is no child and that Samantha is there to "babysit" the elderly woman sleeping upstairs. Unable to turn down $400 (and $20 for pizza), Samantha will soon regret ignoring the laundry list of red flags.
Article continues below advertisement
'American Mary' (2012)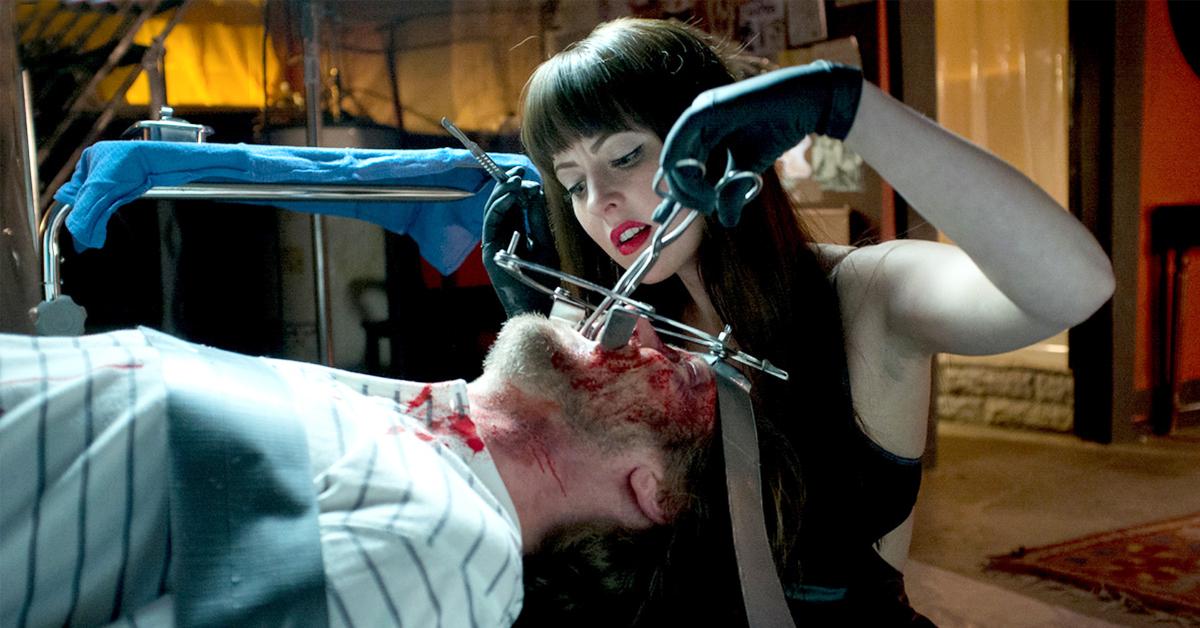 Part body horror parade, part sexual assault revenge tale, American Mary was birthed from the warped minds of the Soska Sisters (aka the Twisted Twins). They're the same writer-directors who concocted 2009's Dead Hooker in a Trunk, so expect something unhinged.
Article continues below advertisement
Starring Ginger Snaps's Katharine Isabelle, the film follows broke medical student Mary Mason, who applies for a job at a strip club. The (likely intentional) cliché setup leads Mary and the audience down an unorthodox path filled with outlandish body modification and underground experimental surgeries. Instead of dancing for cash, Mary finds herself in the lucrative business of slicing up clients with unusual requests, becoming a dark web sensation in the process.
American Mary's ending is admittedly disappointing — as it arguably strips our antihero of her earned power — but generally, this entry is unapologetically grotesque and perverted in all the right ways.
Article continues below advertisement
'The Eyes of My Mother' (2016)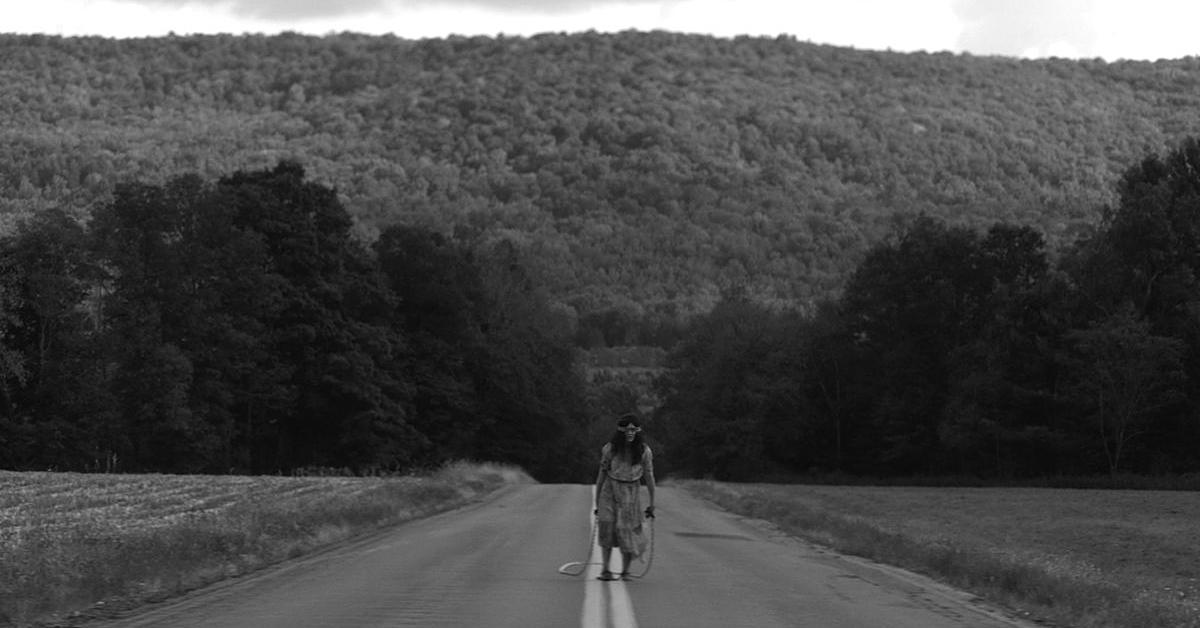 Being the only black-and-white film on our list, Nicolas Pesce's directorial debut is equally haunting and beautiful. The Eyes of My Mother examines the tragedies faced and caused by protagonist Francisca (Kika Magalhaes). During our leading lady's youth, her mother — a former eye surgeon in Portugal — taught Francisca the ins and outs of human anatomy and that death is simply a part of life.
Article continues below advertisement
When a disturbing incident shakes Francisca's quaint countryside existence, it simultaneously strengthens the morbid curiosities that have long brewed inside her. Childhood trauma fuels her inner darkness, leading to an empty adulthood laced with pain and murder.
In just 76 minutes, Nicolas Pesce offers a unique American Gothic nightmare that tours the unfathomable complexities of loss, loneliness, and death.
Article continues below advertisement
'What Keeps You Alive' (2018)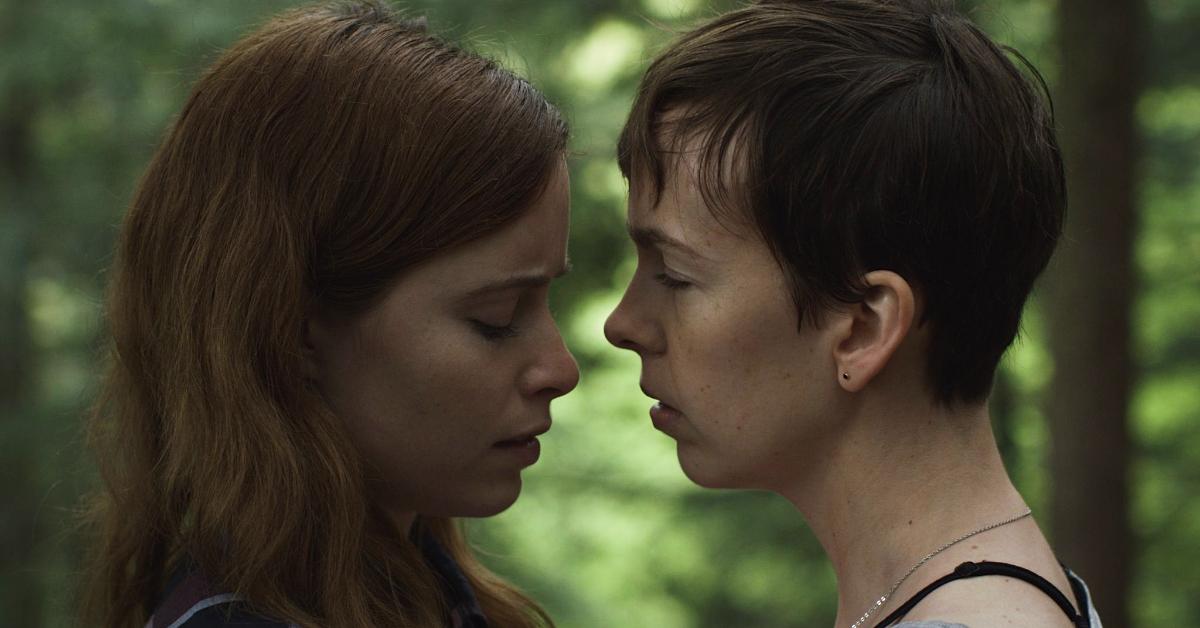 Do you really know who you share a bed with? Writer-director Colin Minihan's SXSW thriller What Keeps You Alive will surely leave you questioning your partner's intentions.
Article continues below advertisement
Ahead of their first wedding anniversary, Jackie (Hannah Emily Anderson) and Jules (Brittany Allen) head to a rustic cabin in the woods (the first red flag) for some cozy romance and intimacy. At the shocking 25-minute mark, one of the wives reveals herself to be a violent monster. The remainder of the film is a heart-pounding cat-and-mouse game that explores the inherent nature of a killer.
With fantastic performances, wild twists, and some unexpected gender role manipulation, What Keeps You Alive is an unnerving addition to the queer horror scene.
Article continues below advertisement
'Saint Maud' (2019)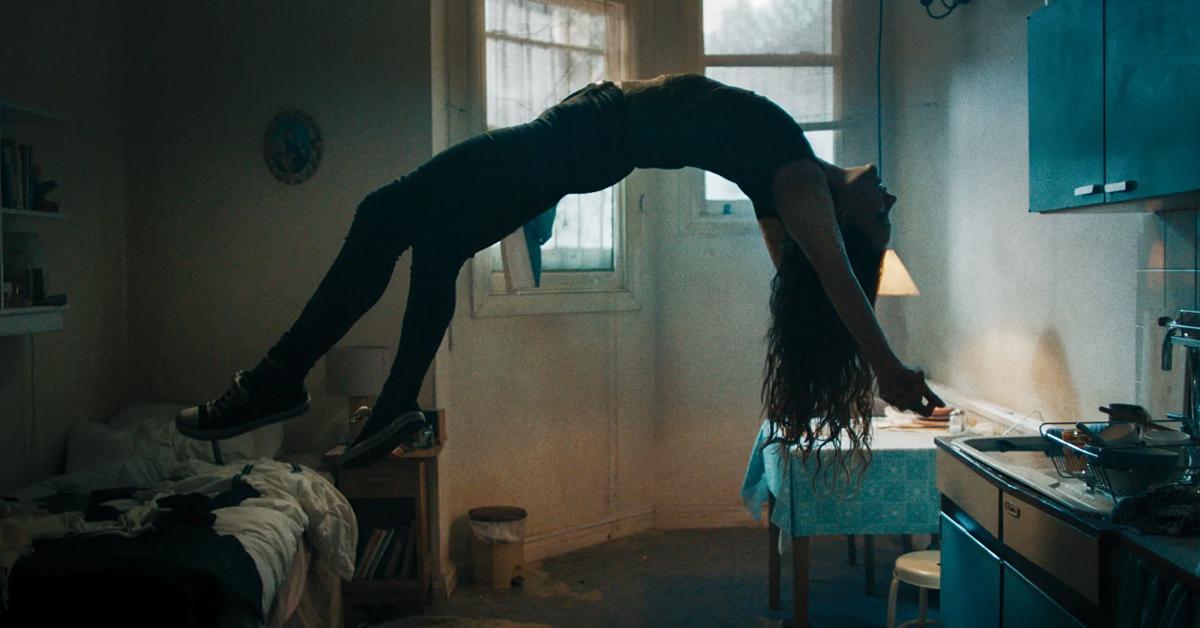 Writer-director Rose Glass's disquieting feature film debut was a hit at the 2019 Toronto Film Festival. Though its theatrical and on-demand releases were hampered by COVID-19 delays, horror nerds stayed patient, and it was well worth the wait.
When a timid, God-fearing nurse called Maud (Morfydd Clark) takes on the hospice care of eccentric former dancer and cancer patient Amanda (Jennifer Ehle), she embarks on a mission on behalf of God: Save Amanda's soul.
Article continues below advertisement
Plagued by past trauma, Maud's solitary Christian devotion is as alarming as it is saddening, a balance Morfydd Clark (The Lord of the Rings: The Rings of Power) nails with grace. Her pious obligation to honor Him comes before all, and her unwavering loyalty leads to an unforgettable final frame.
Article continues below advertisement
'Watcher' (2022)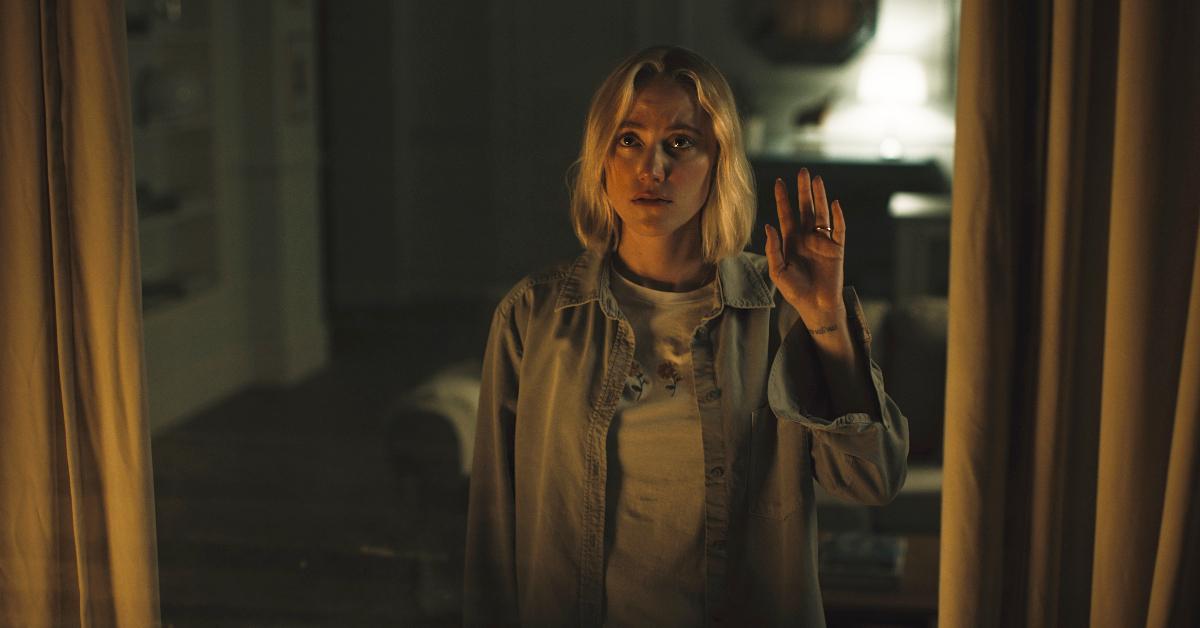 Chloe Okuno's stunning feature directorial debut prioritizes the intuitiveness and deep-rooted fears that come with womanhood, and it does so with consistent style and atmospheric dread.
It Follows's Maika Monroe stars as Julia, an American actor who moves to Bucharest with her half-Romanian husband, Francis (Karl Glusman). Julia is now unemployed, doesn't speak the language, and spends much of her time alone in their new apartment. In the midst of her newfound loneliness, Julia notices an enigmatic stranger (Burn Gorman) watching her from the building across the street. As Julia stares back, the audience is left to question who the real voyeur is.
Article continues below advertisement
With a serial killer nicknamed "the Spider" on the loose, Julia's anxieties are heightened. So, is "the Watcher" really stalking her, or is she simply a hysterical woman? By the time the credits roll on this feminist Hitchcockian nightmare, one message becomes clear: Believe women.