There Is a Small Chance Matthew McConaughey and Woody Harrelson Are Actually Brothers
It was recently discovered that actors Matthew McConaughey and Woody Harrelson could be related, which is a beautiful idea we can all get behind.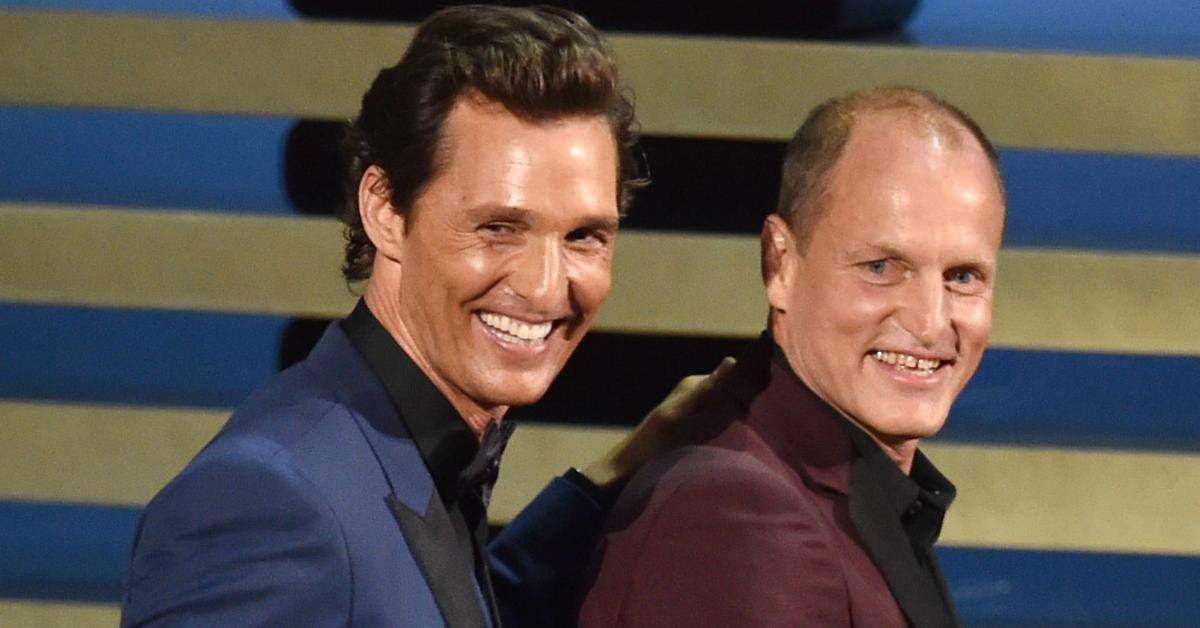 Sometimes two actors share such complementary mannerisms and sensibilities that it's easy to wonder if they are related. This is especially true for Matthew McConaughey and Woody Harrelson, who have actually played brothers before. In the movie EDtv, McConaughey's character is turned into a reality television star when a network decides he's the guy they need to follow around 24/7. Harrelson plays his wacky brother who desperately wants to get a slice of McConaughey's newfound fame.
Article continues below advertisement
The casting is perfect, not only because McConaughey and Harrelson move and sound similar to each other, but because there is a deeper connection at work. They get each other in a way that goes beyond the camera. The two would go on to star in the film Surfer, Dude and the hit series True Detective, but now they might be stepping into a more familial role. It was recently revealed that there is a slim chance Matthew McConaughey and Woody Harrelson are related. Here's the possible sibling scoop!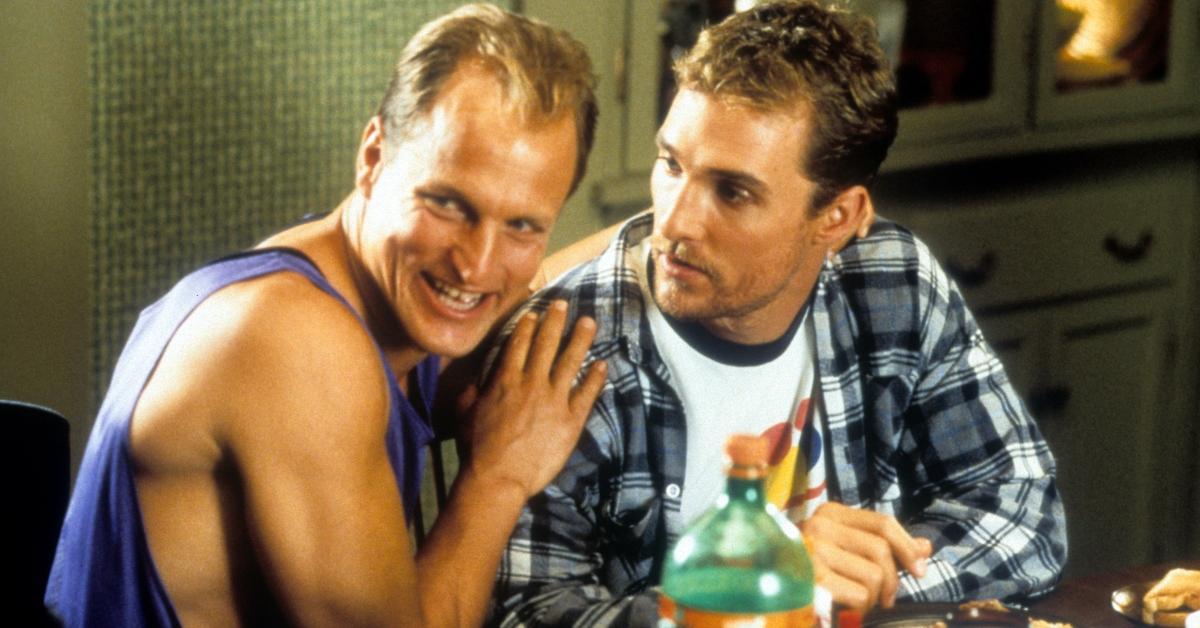 Article continues below advertisement
Please let Matthew McConaughey and Woody Harrelson be related.
In a recent episode of the Let's Talk Off Camera with Kelly Ripa podcast, McConaughey dropped one heck of a potential genetic bomb. Host Kelly Ripa brought up the very public bromance between the two actors, which prompted a very interesting response from McConaughey. Their families are so close that McConaughey's kids call Harrelson Uncle Woody, while Harrelson's children refer to McConaughey as Uncle Matthew. The bromance has spread.
"And you see pictures of us and my family thinks a lot of pictures of him are me. His family thinks a lot of pictures of me are him," he said. McConaughey then revealed that while in Greece a few years ago, everyone was discussing how tight knit their families are when his mom cryptically said, "Woody, I knew your dad..." The weight of the world was in those ellipses. "It was a loaded K-N-E-W," said McConaughey.
Article continues below advertisement
"We went on to unpack what this 'knew' meant and did some math and found out that (Harrelson's) dad was on furlough at the same time that my mom and dad were in their second divorce," he said. "Then there's possible receipts and places out in West Texas where there might have been a gathering, or a meeting, or a 'knew' moment." A discussion of DNA testing has been breached, but McConaughey is nervous about possibly discovering his father is not actually his father.
Article continues below advertisement
Matthew McConaughey and Woody Harrelson are super adorable together.
In Oct. 2020, McConaughey and Harrelson livestreamed a conversation with each other in honor of McConaughey's memoir Greenlights. Hosted by Magic City Books, it really showed off their deep friendship. McConaughey introduced Harrelson as his "brother from another mother," in what now feels like the seeds of their upcoming Apple TV Plus show of the same name.
They are so comfortable with each other that apparently dropping by unannounced is par for the course, for Harrelson. "You don't ring doorbells or knock on doors," said McConaughey. "You come in through the backdoor or you show up through the chimney." Harrelson then gushes about McConaughey's book. "It is phenomenal. It is so good ... I think you're one of the most brilliant people I know, and the way you communicate is pretty much second to none," he said.
The two seem to share an almost psychic link. McConaughey talked about the fact that Harrelson always seems to know where he is. Whenever Harrelson appears, seemingly out of nowhere, they end up hanging out for hours at a time. "We never really make plans of when we're going to see each other next, but we always seem to cross." That's just how family is, whether you're tied by blood or bromance.